Weekend Art Events: September 20-22 (Mystery Science Theater 3000 Live, Life On Spaceship Earth & More)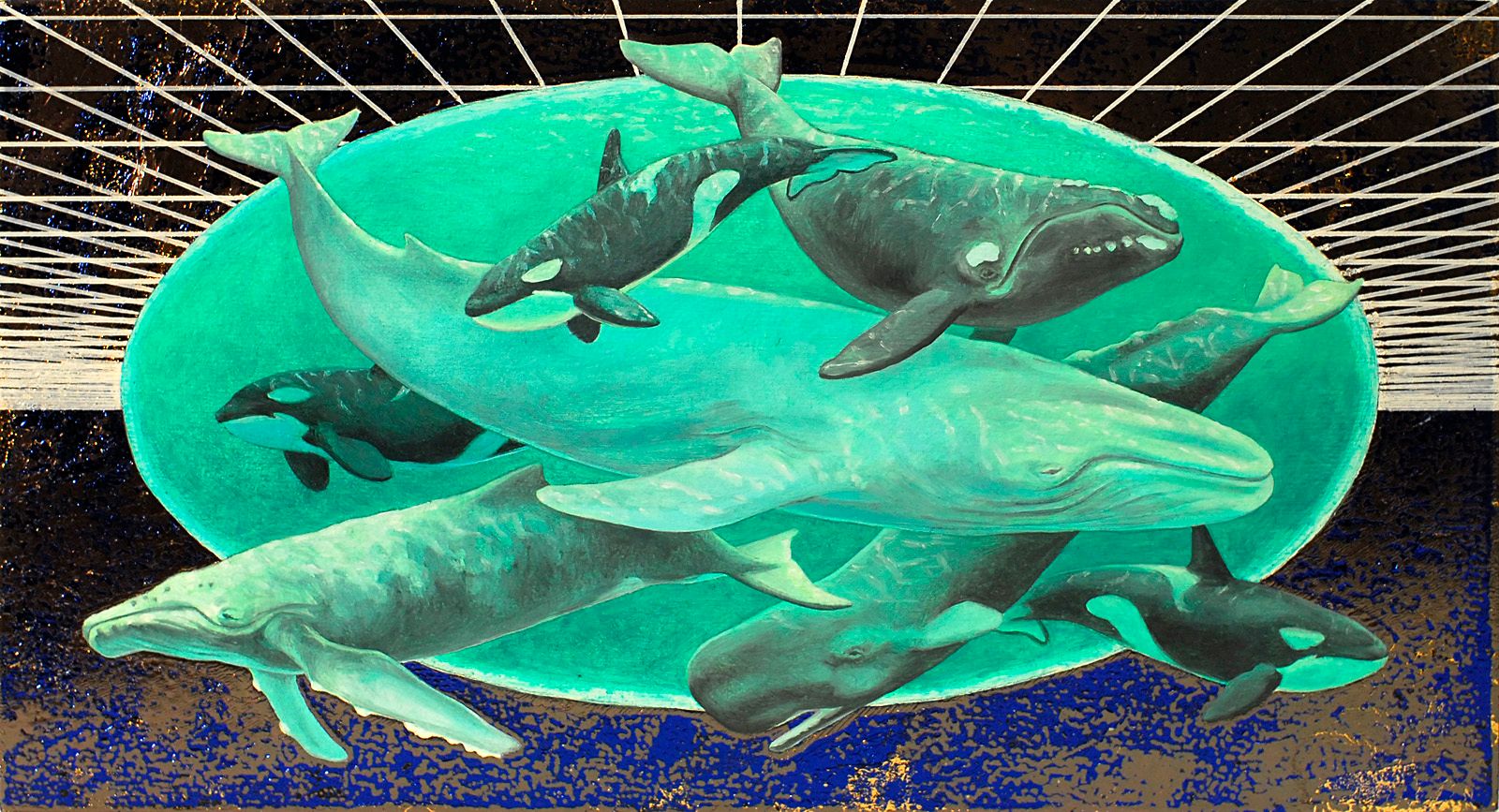 There's lots going on during these final days of summer, including the Brooklyn Book Festival, Photoville, Bushwick Open Studios, Brooklyn Americana Music Festival, and the Fort Greene House Tour.
Looking to get outside and enjoy the weather? Then click here for our list of outdoor events, garden parties, and street fairs. Check out the Bklyner Calendar for more events happening around town or to list one of your own.
Friday, September 20
MYSTERY SCIENCE THEATER 3000 LIVE at Kings Theatre, 8pm [Tickets $45]: The original host and creator of Mystery Science Theater 3000, Joel Hodgson, is headlining a third and final North American tour featuring a new live production. Mystery Science Theater 3000 Live: The Great Cheesy Movie Circus Tour will present Jean-Claude Van Damme's No Retreat, No Surrender on Thursday, Sept. 19 and the 1960s British thriller Circus of Horror on Friday, Sept. 20.
MIRROR MIRROR ON THE WALL at St. Francis College, exhibition on view through Dec. 17. Hours vary, check website. [Free]: The 33 contemporary portraits, figure drawings, and sculptures on display were culled from the Lise Curry Art Collection, a 200+ piece collection acquired over 30 years that will be bequeathed to the college. Opening reception: Thursday, Sept. 19, 6pm to 8pm.
Saturday, September 21
I AM FERTILE GROUND at Green-Wood Cemetery Catacombs, Saturdays & Sundays 10:30am – 4:30pm through November 17 [Free]: Artist Janine Antoni presents a site-specific installation in Green-Wood's catacombs. Influenced by the imagery and details of religious icons, she pays "homage to what she has discovered through her improvisational dance practice." The works depict gestures and body parts as she expresses herself through dance and her body serves "as a vehicle for spiritual experiences."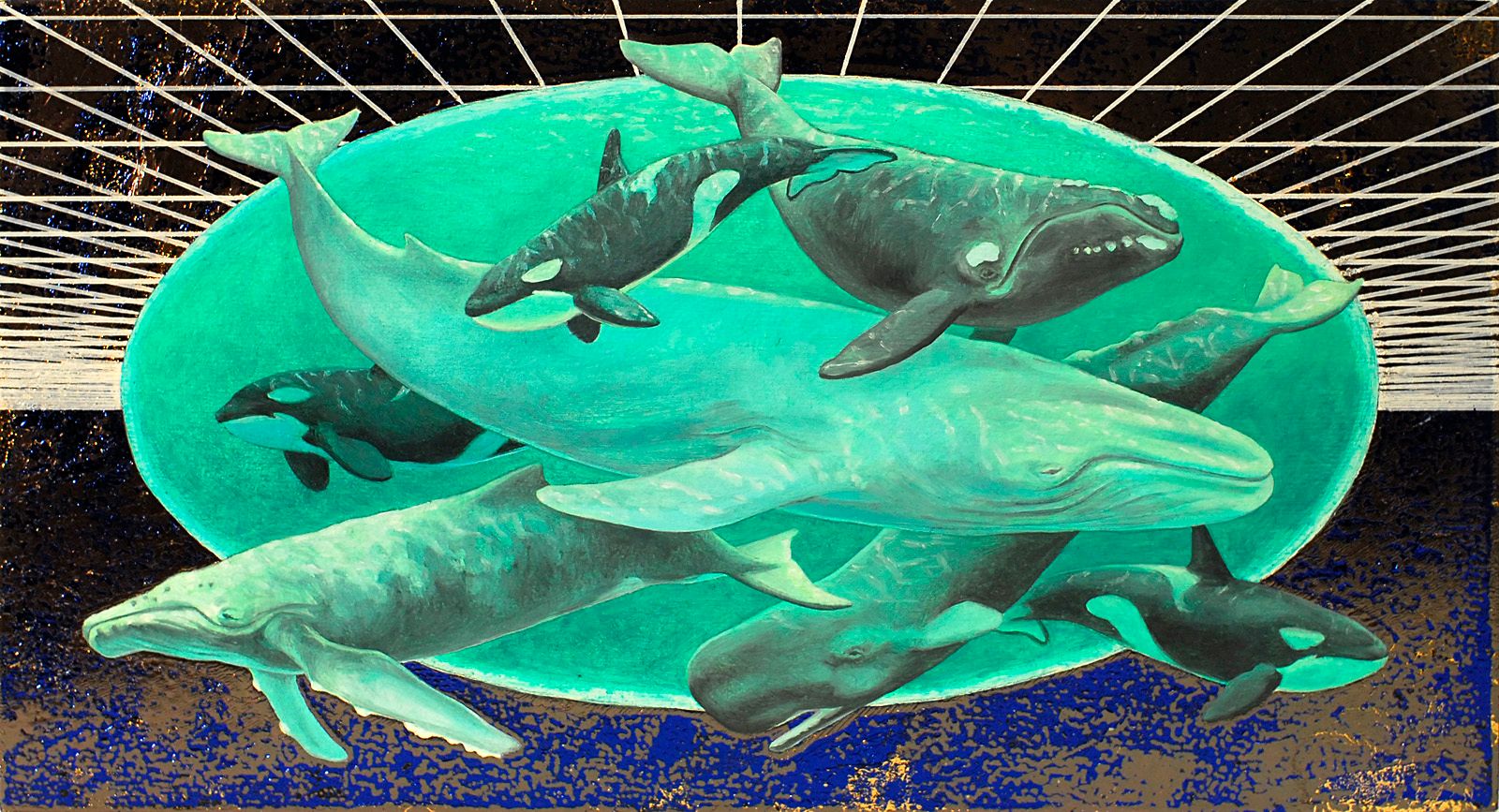 LIFE ON SPACESHIP EARTH at Lucas Lucas Gallery, Wednesday – Sunday 12pm to 6pm, exhibition on view through October 13 [Free]: Launching ahead of Climate Week NYC (Sept. 23-29), artist Alexis Kandra's new exhibit focuses on endangered species, a subject that seems particularly critical now as the Endangered Species Act is under threat. Kandra hopes to inspire conservation and awareness through her paintings. A portion of the proceeds from all artwork sales will be donated to the Natural Resources Defense Council. Opening reception: Friday, Sept. 20, 6pm to 9pm.
BROOKYN WATERFRONT ARTISTS COALITION FALL OPENING at 481 Van Brunt Street, 1pm to 6pm, exhibitions on view through Oct. 27 [Free]: Celebrate Brooklyn artists at BWAC's Fall Opening featuring three shows in their 25,000-square-foot Civil War-era warehouse space: the BWAC member show; the COLOR national juried show; and Grand Installations-Spatial Relations.
CREEKERS JAMBOREE at Gowanus Dredgers Boathouse, 5pm to 8pm [Free, donations encouraged]: Creekers Jamboree celebrates roots and Americana music on the third Saturday of every month throughout the summer. This month features The Ukuladies and Vienna Carroll performing favorite tunes and original music.
THE MUSEUM OF DEAD WORDS at Art Apple NYC, through Sept. 27 [Tickets start at $10]: Inspired by George C. Wolfe's The Colored Museum, The Museum of Dead Words is a guided tour of 11 words and how they have damaged/conflicted respective communities. Brian "Dyalekt" Kushner spent one-year analyzing internet comment threads and discovered how these specific words used in internet comments turn polite conversations into heated arguments.
Sunday, September 22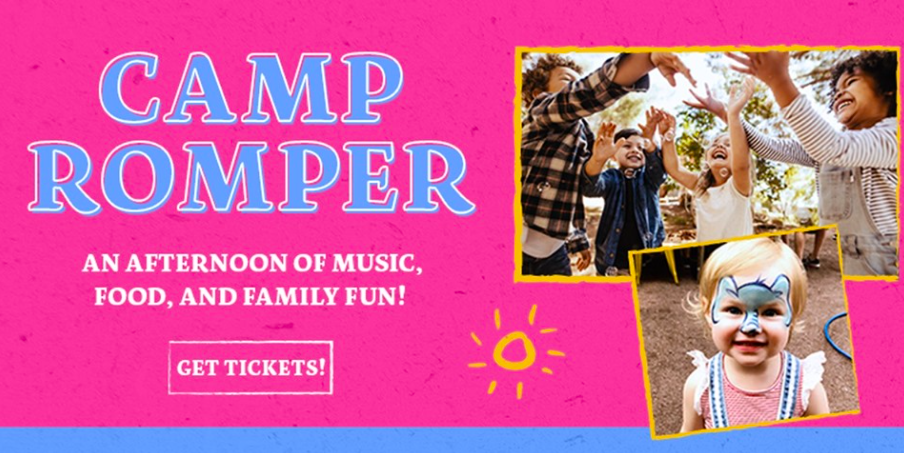 CAMP ROMPER at The Lefrak Center at Lakeside, Prospect Park, 12pm to 5pm [Tickets $10 adults/$5 kids]: The Rock and Roll Playhouse partners with Romper for a day-long summer camp filled with activities, treats, and family fun. The day will include musical performances; interactive roller skating shows and lessons; family yoga; and summer camp activities such as obstacle courses, tie-dye, arts and crafts, and more. CHiPS, the non-profit organization serving the homeless in Brooklyn, is the charity partner of the event.
REGINA OPERA + POPS CONCERT at OLPH Catholic Academy of Brooklyn, 3pm [Tickets $15]: This special one-time concert will feature Regina Opera performers singing opera and Broadway selections, accompanied by a pianist, as well as two world premieres by composer and pianist Maxine Feldman.
Upcoming:
KATRA FILM SERIES SEASON FINALE at Alamo Drafthouse, Wednesday, September 25 – Thursday, September 26 [Tickets start at $17]: Katra Film Series closes its 8th season next week by showcasing 28 selections over two nights at Alamo Drafthouse. Audiences will select their favorite work each night. Winners will receive more than $7,000 in prizes and move on to the Grand Finale in January 2020 where they will compete for over $10,000 in prizes. Read more about Katra's Season Finale here.
Ongoing…
LOST/FOUND at Textile Arts Center, September 12-24 [Free]: The culminating exhibit of  Textile Art Center's tenth Artists in Residence cycle features work by 8 artists using textiles to illustrate stories about addiction, patriarchal oppression, revolution, the emotional and political challenges of an unwanted pregnancy, and more.
CABARET at Gallery Players, 8pm, through September 29 [Tickets start at $20]: Gallery Players opens its 53rd season with Cabaret, based on the play by John Van Druten and stories by Christopher Isherwood with a book by Joe Masteroff, music by John Kander, and lyrics by Fred Ebb. Gallery Players will present the 1998 revival script co-directed and choreographed by Rob Marshall, directed by Sam Mendes, and made famous by Alan Cumming as the Emcee.
STRANGE LOOPS at Established Gallery, through September 29 [Free]: Nine quirky and playful kinetic sculptures by Philadelphia-based artist Stuart Lantry are on view. Read more about the exhibit and Established Gallery here.
A VIEW FROM THE BRIDGE at The Waterfront Museum Barge, September 12-29 [Tickets $25]: Back by popular demand following a sold out run is Arthur Miller's domestic drama produced by Brave New World Repertory Theatre. When Beatrice's undocumented relatives arrive from Italy to work the docks, conflict grows between her husband Eddie and her cousin Rodolpho.
COLOR SHIFT & DISLOCATION at 440 Gallery, through October 6 [Free]: 440 Gallery presents Leigh Blanchard's digital images in Color Shift alongside work by Jo-Ann Acey and Janet Pedersen. The main space exhibits Amy Weil's Dislocation, featuring encaustic and mixed media paintings.
NO MORE WATER at Old Stone House and Washington Park, through October 12 [Free]: This exhibition brings together emerging artists Tahir Carl Karmali and Justin Sterling to respond to The Old Stone House's unique space. Both artists use reclaimed and abstracted vernacular materials—including used cell phone batteries and broken windows—to symbolize local and global policies that contribute to inequality and displacement. Learn more about the exhibit here.
PERLA KRAUZE SOLO EXHIBITION at The Chimney, through October 20 [Free]: The Chimney presents "small landscapes from near and far" by Mexican artist Perla Krauze. For the exhibit, Krauze has documented two geographies: the Mexican land and New York's urban terrain, representing a personal topography—an emotional map—that questions the notion of territorial belonging.
BEYOND GEOGRAPHIES: CONTEMPORARY ART AND MUSLIM EXPERIENCE at BRIC House, September 13 – November 17 [Free]: BRIC presents the work of 8 artists of Middle Eastern, South Asian, and African-American descent documenting the various dimensions of the Muslim experience. The artwork includes installation, photography, sculpture, video, performance, and painting drawn from the artists' experiences "as members of disparate diasporic communities, as immigrants, and as participants in the contemporary art discourse." Read more about Beyond Geographies here.
AN OPENING at the Brooklyn Historical Society, through June 20 [Suggested admission $10]: Brooklyn Historical Society presents Kameelah Janan Rasheed's An Opening, an immersive sound and art installation created to respond to BHS's Muslims in Brooklyn oral history project. Read more about Rasheed and the exhibit here.