Beyond Geographies: 8 Artists Explore Contemporary Muslim Identity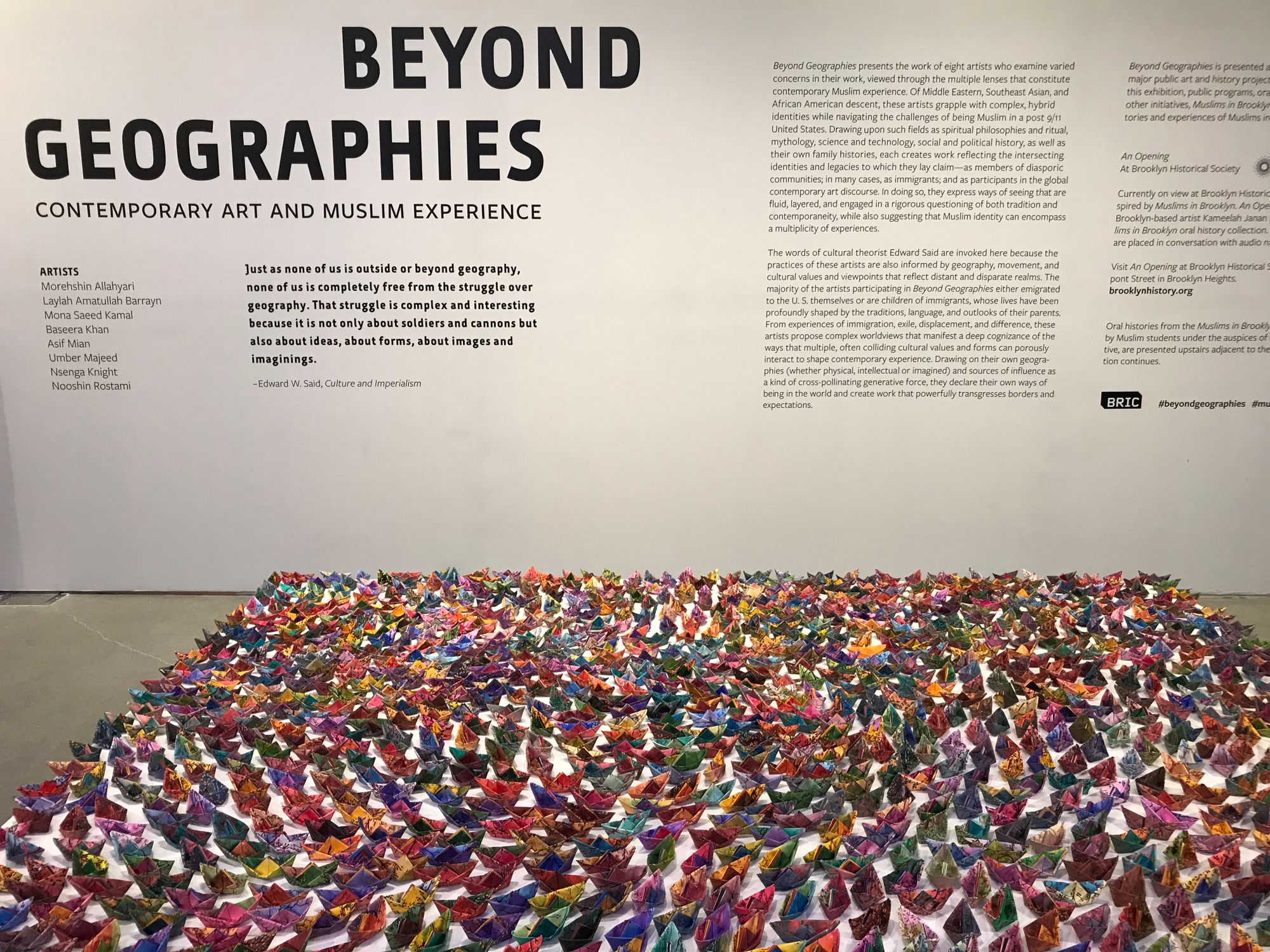 FORT GREENE – BRIC House was packed Thursday evening with visitors excited to check out the opening of Beyond Geographies: Contemporary Art and Muslim Experience featuring eight Brooklyn-based Muslim artists working in varied media.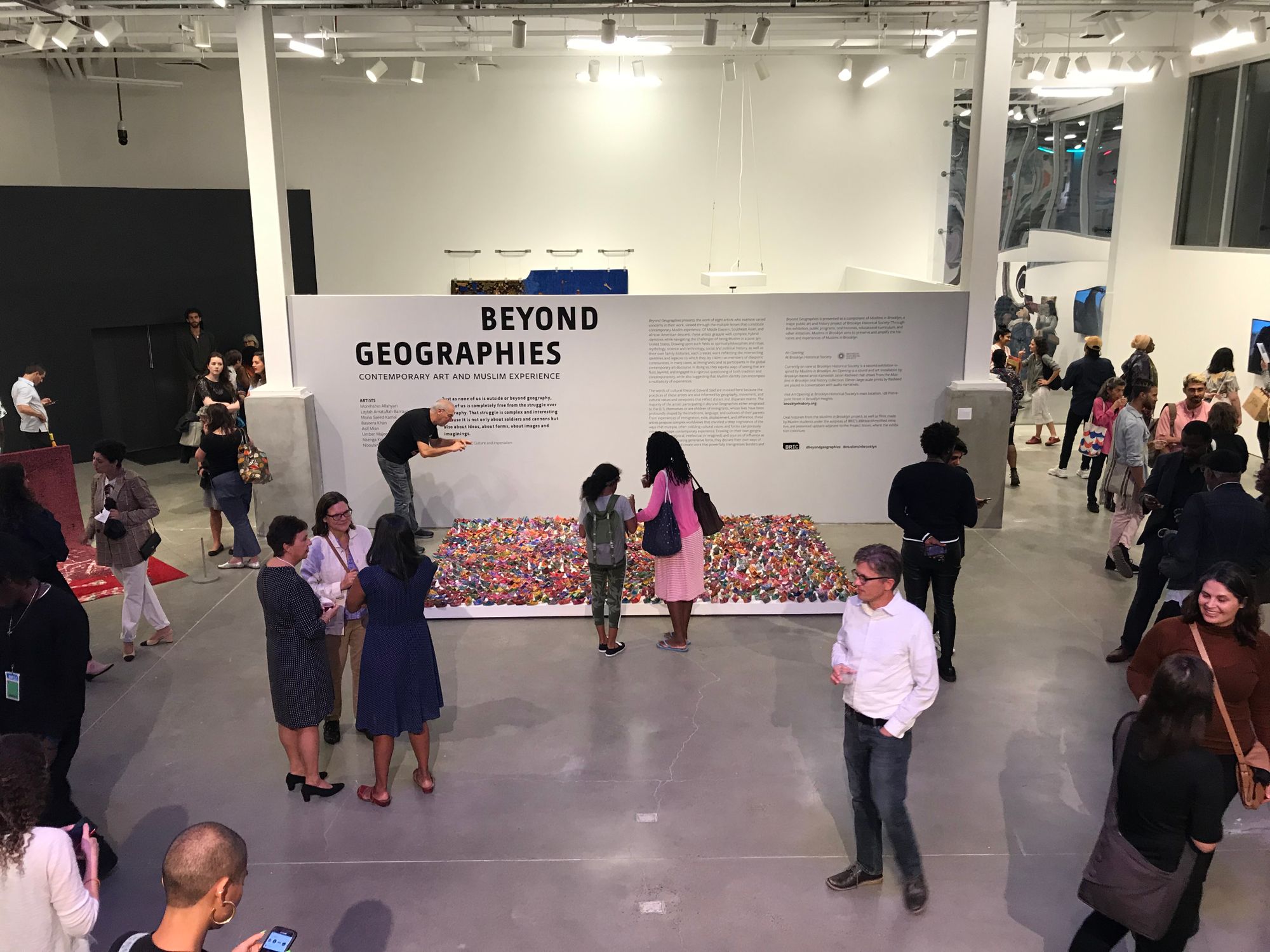 "We're very interested in reflecting all of Brooklyn's diversity," BRIC's Chief Curator Elizabeth Ferrer told Bklyner. She explained that the works on view address "ideas about spiritual philosophies, ritual, science, nationalism, migration" drawn from the artists' personal experiences.
"For me it was really important to do a show that would confound expectations," Ferrer said, adding that the exhibit is "meant to challenge stereotypes and discuss the complexities of Muslim identities. These artists, whose work on the one hand does deal with the influence of their Muslim background, are also very much involved in the contemporary art discourse."
Presented in conjunction with Kameelah Janan Rasheed's An Opening, which opened last week at Brooklyn Historical Society (BHS), Beyond Geographies was curated and organized by BRIC to serve as a visual art component to BHS's Muslims in Brooklyn oral history project. Launched in 2017, Muslims in Brooklyn is a collection of 50 audio stories telling the personal experiences and histories of Muslim Brooklynites.
BRIC's group exhibition showcases installations, photography, sculpture, video, painting, drawing, and performance. Of Middle Eastern, South Asian, and African-American descent, the featured artists include Iranian-born new media artist Morehshin Allahyari; documentary photographer Laylah Amatullah Barrayn; Algerian-born sculptor and installation artist Mona Saeed Kamal; Texas-born sculptor and performance artist Baseera Khan; Brooklyn-born interdisciplinary artist Nsenga Knight; multidisciplinary artist Umber Majeed; Queens-born multimedia artist Asif Mian; and Iranian-born interdisciplinary artist Nooshin Rostami.
"The show, on the one hand, is diverse," Ferrer said, "but on the other hand, you can follow certain threads. There are visual threads in the show about tradition, architecture, geometry, science, gender."
While the artists in Beyond Geographies examine the many facets of being Muslim in their work, Ferrer insists "it's not a show of Muslim art. These are Muslim artists who are thinking about identity, but they're thinking about a lot of other things too. They're thinking about what it is to be American. They're thinking about what it is to be American in the post-9/11 landscape. They're thinking about family issues."
She pointed out work by two artists who found inspiration in their families, noting that Baseera Khan's photographs incorporate a layer of pleather (fake leather) as "an allusion to her mother who made handbags for a living." She described Asif Mian's work, Threat Value, as a "kind of surgical bringing together of an Afghan rug and the kind of rug he grew up with in Queens." Mian's A Disappearing Garden of also features a rug, this one embedded with chains and remnants of a plaid shirt. The work depicts his father's murder scene. Police described his father's killer as wearing a red plaid shirt.
Ferrer also noted that the hundreds of colorfully hand-painted, folded paper boats in Mona Saeed Kamal's 1001 Migrations, a reference to The One Thousand and One Nights, "encapsulates ideas about this merging of tradition and contemporary experience," a narrative that many artists in the exhibition share. While some of the participating artists were born and raised in the United States, others are immigrants or are the children of immigrants, she explained. "This idea of migration, and all the different geographies that they bring, I think that's encapsulated in that piece."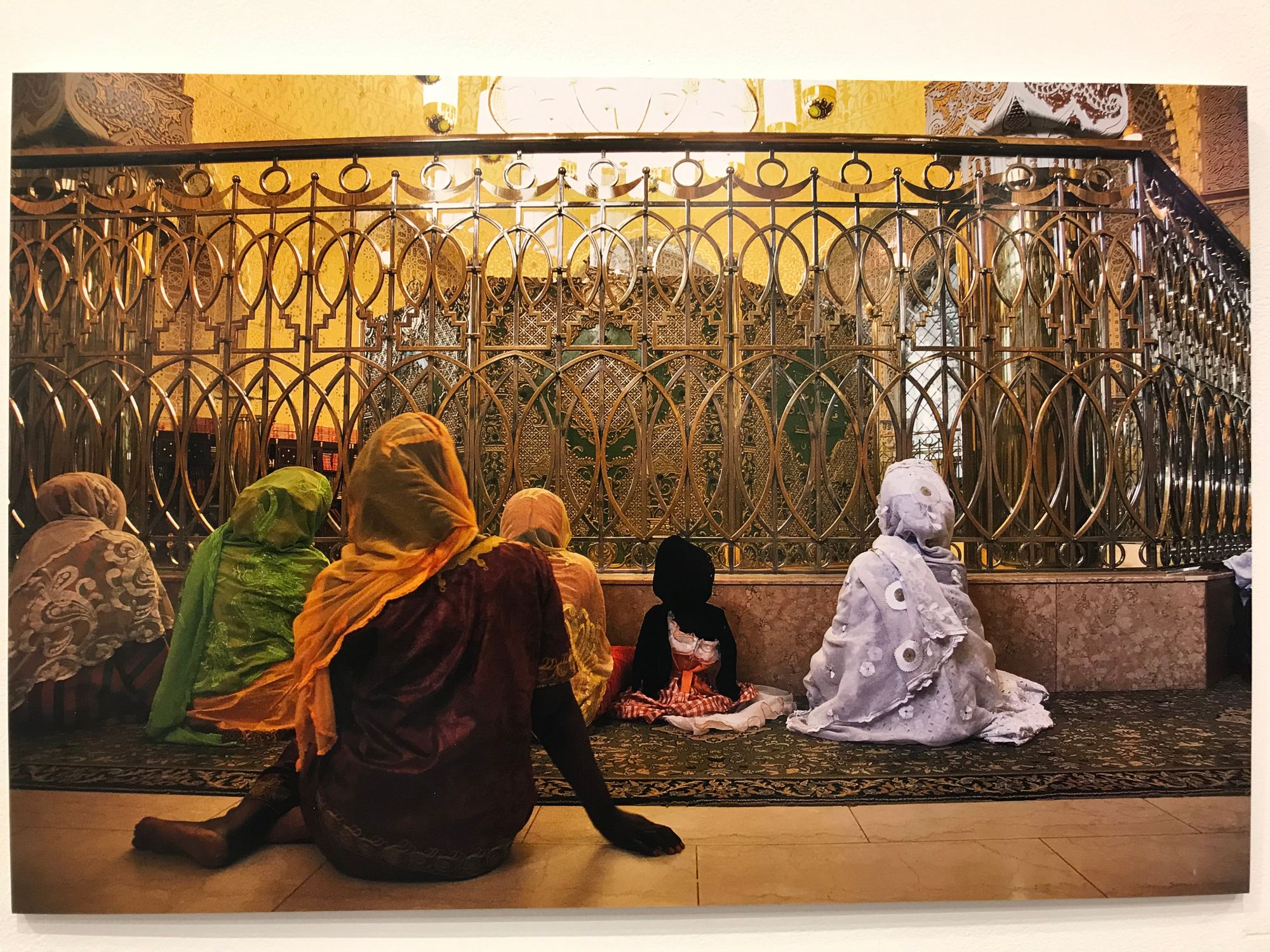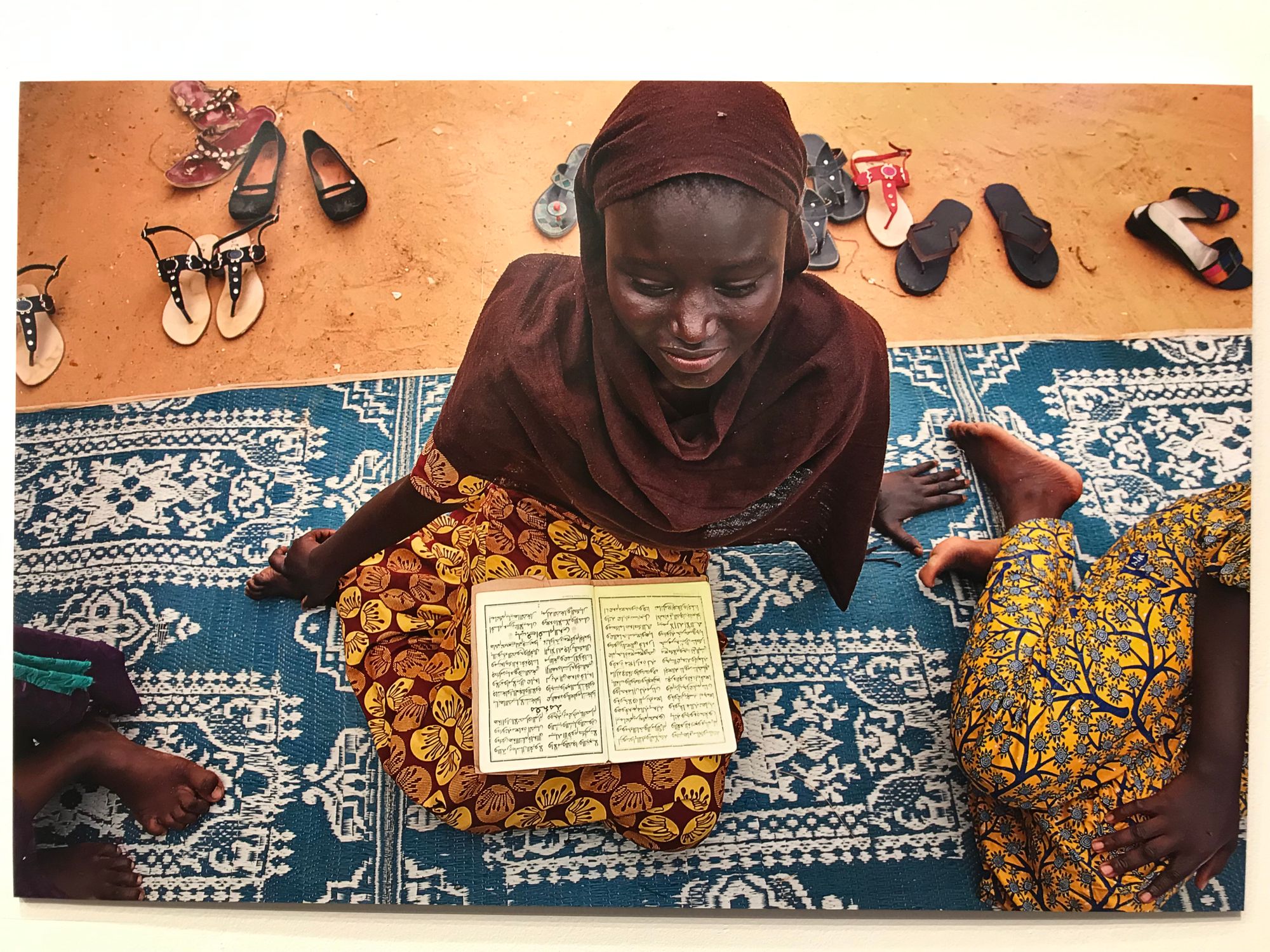 Ferrer hopes Beyond Geographies will help viewers understand that "to be Muslim, especially to be Muslim in New York at this point in time, is a very varied experience," she said. "There's no one way to be Muslim."
Beyond Geographies will also feature special programs including Coffee & Conversation with some of the artists (Sept. 21), a panel discussion at Brooklyn Historical Society (Sept. 26), and a performance by Nooshin Rostami and Baseera Khan (Oct. 9).
Beyond Geographies: Contemporary Art and Muslim Experience
Exhibition on view Friday, September 13 through Sunday, November 17
BRIC House, 647 Fulton Street (enter at Rockwell Place)
Free