Streets, Migrants, And More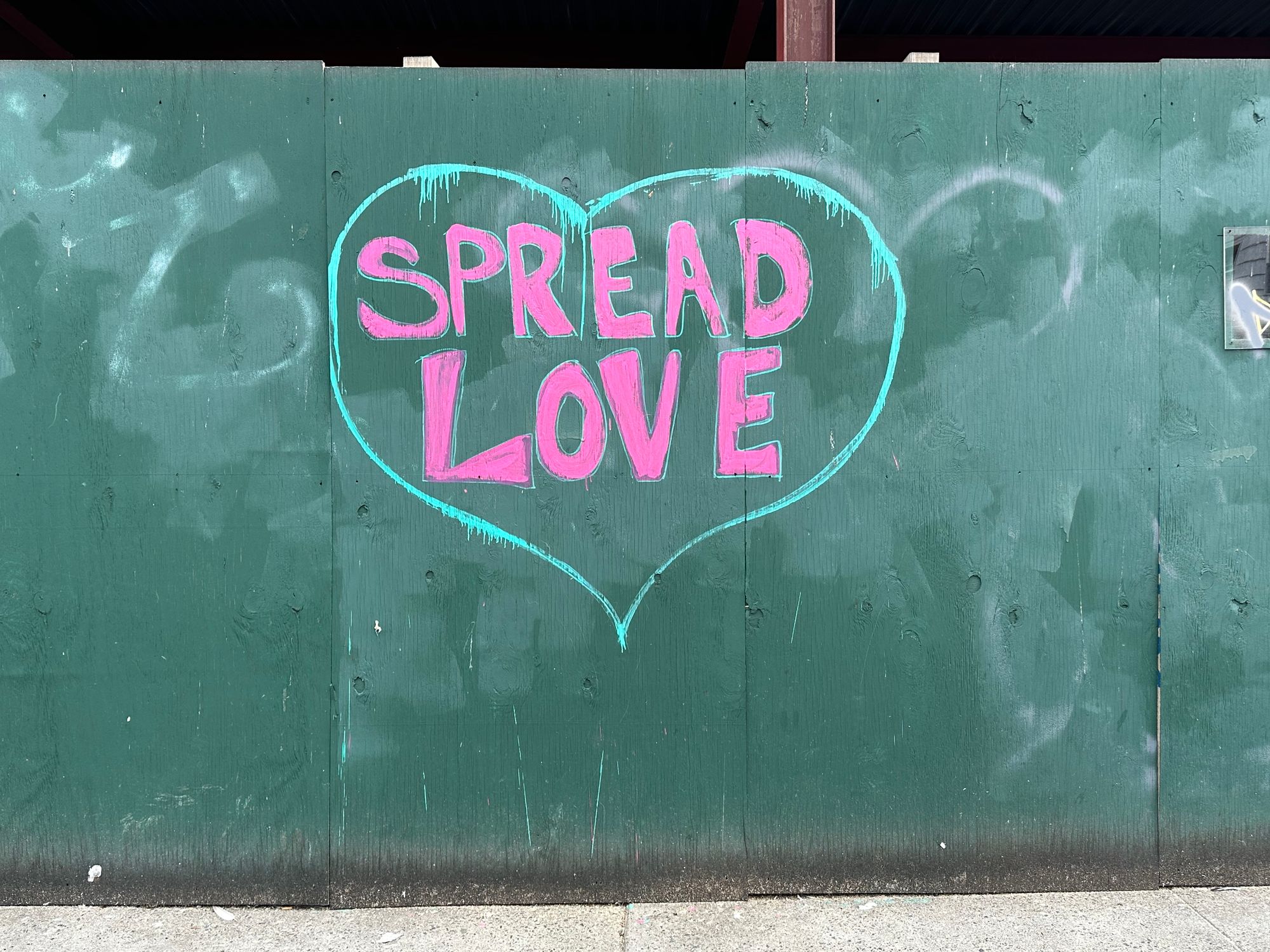 The weather has turned pleasant and just about every neighborhood in Brooklyn wants you to come out and enjoy all it has to offer — from Atlantic Antic Downtown, 3rd Avenue Fair in Bay Ridge, art crawls in Ditmas Park and Prospect Lefferts Gardens, to lots of literary events to go with the Brooklyn Book Festival. Or just plain fun.
It also means the bi-annual running of New Yorkers for every cause imaginable will start taking over Prospect Park soon, culminating in the Turkey Trot in November — will try to give you as much heads up as possible. For now, remember that Queens-bound BQE will be closed the weekend of October 14. And while the MTA raised the ticket prices for us all, those who ride B60 (and four other buses citywide) get to do it for free for at least the next six months as the MTA tries to figure out if it makes sense to make buses free for us all.
In Flatbush news, work is progressing nicely on the new crosswalk at Parade Ground that will connect it to Prospect Park, a new grocery is coming to Foster Avenue, and the Flatbush Avenue Rite Aid has closed (as has the Kings Highway one in Gravesend).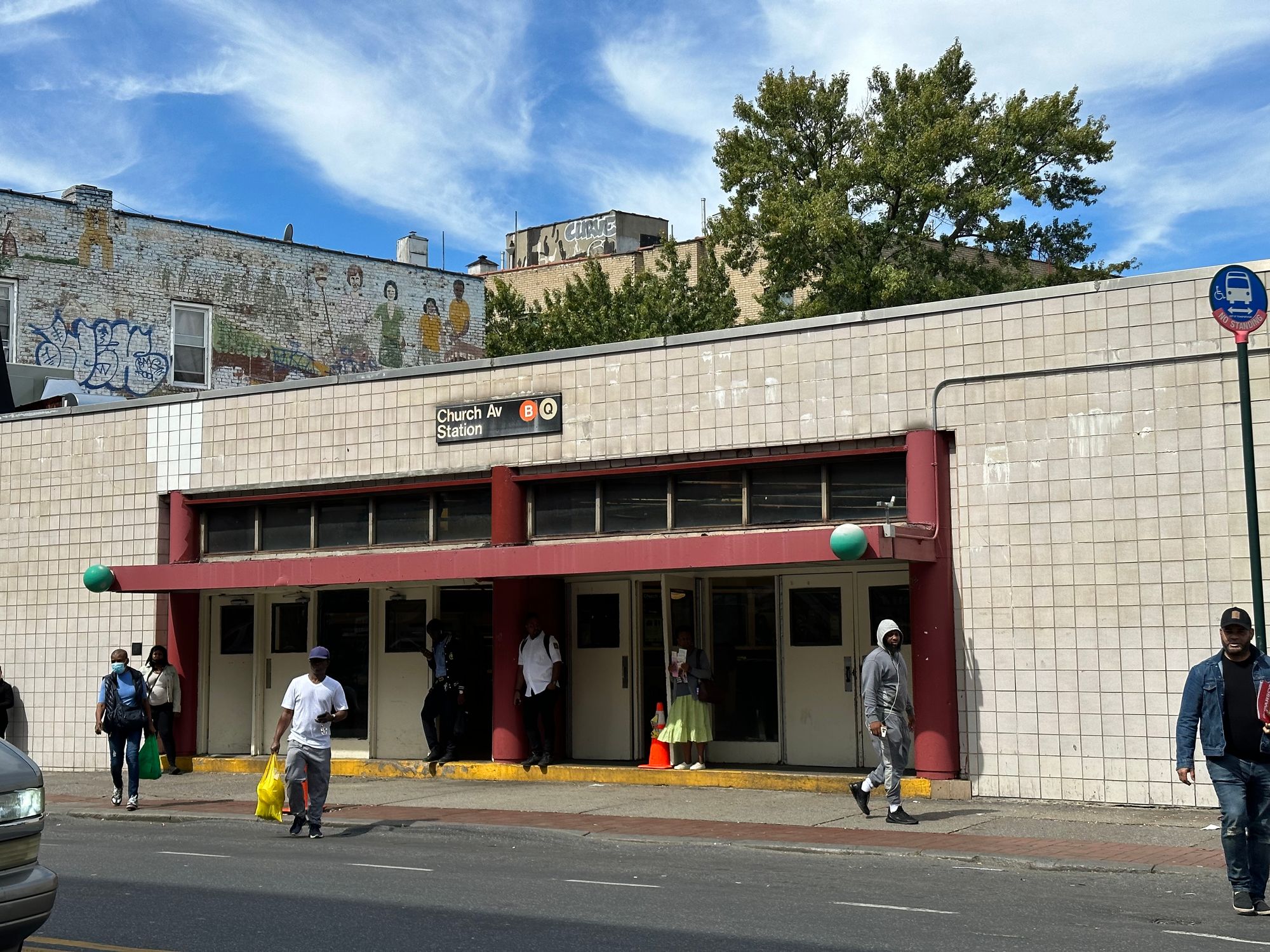 The DOT has plans for more bike lanes in Community District 14 (Cortelyou Road is too busy to handle buses, according to them, but bike lanes should be a success? ), and they are also rethinking the Cortelyou and Coney Island Avenue intersection. Community Board 14 Transportation Committee is meeting virtually tonight (you can join them online) to find out more about that and how the DOT plans to make the Church Avenue Q/B station more accessible.
---
Politics: Brooklyn Democrats would like to see migrant shelters located in Bay Ridge, Brooklyn Heights, Manhattan Beach, and Marine Park, in particular, though other wealthy neighborhoods should also open their door. They argue that the poor minority neighborhoods already have too many shelters. New York Post went to town. Local democratic politicians called this move divisive and unhelpful.
"The City of New York is managing the influx as best as possible. It seems the County leader is critical in how the Mayor is choosing to manage this," said Bay Ridge councilman Justin Brannan (D). "Singling out communities and pitting neighborhoods against each other is not helpful and not a solution to an international humanitarian crisis." He did not explicitly welcome locating migrant shelters in his district.
Councilwoman Inna Vernikov (R) said "This has nothing to do with race. I represent communities from widely diverse backgrounds, many of whom are first-generation immigrants themselves. We shouldn't be punished because of the disastrous Democrat policies that have led us here. We did not ask for migrant shelters to be placed in our schools, churches and national parks, but like other communities, we will fight tooth and nail if they are."
---
Would you like a separate Flatbush newsletter? If so, sign up in your profile. If enough folks sign up, I'll make sure it happens.
---