An Opening: Art Installation Examines The Muslim Experience In Brooklyn
BROOKLYN HEIGHTS – Kameelah Janan Rasheed's An Opening, an immersive sound and art installation that responds to Brooklyn Historical Society's Muslims in Brooklyn oral histories, debuted on Saturday, September 7.
Launched in 2017, Muslims in Brooklyn is a collection of 50 stories telling the personal experiences and histories of Muslim Brooklynites. "I was a bit intimidated at first because I was like, 'How do I ethically make art about someone else's experience?'" Rasheed said of her reaction when the project's director, Zaheer Ali, approached her about creating the installation. Instead of trying to reflect the experiences of the storytellers, the work is the artist's "consideration of their experiences in the context of the things that [she has] experienced," Rasheed explained to Bklyner at a preview of the exhibit.
Visitors are provided an iPod Touch and a pair of headphones before entering An Opening. Each of Rasheed's 11 large-scale prints—black and white shapes juxtaposed with poetic sentence fragments—trigger the iPod to play a specific excerpt from the audio narratives that corresponds with the artwork.
"It is magical, immersive, unexpected," said Brooklyn Historical Society President and CEO Deborah Schwartz of the exhibit. "It keeps you completely engaged in ways that you couldn't even imagine when you first walk in and see these very bold and abstract images, and then there are just these layers of connecting texts. It's just magnificent."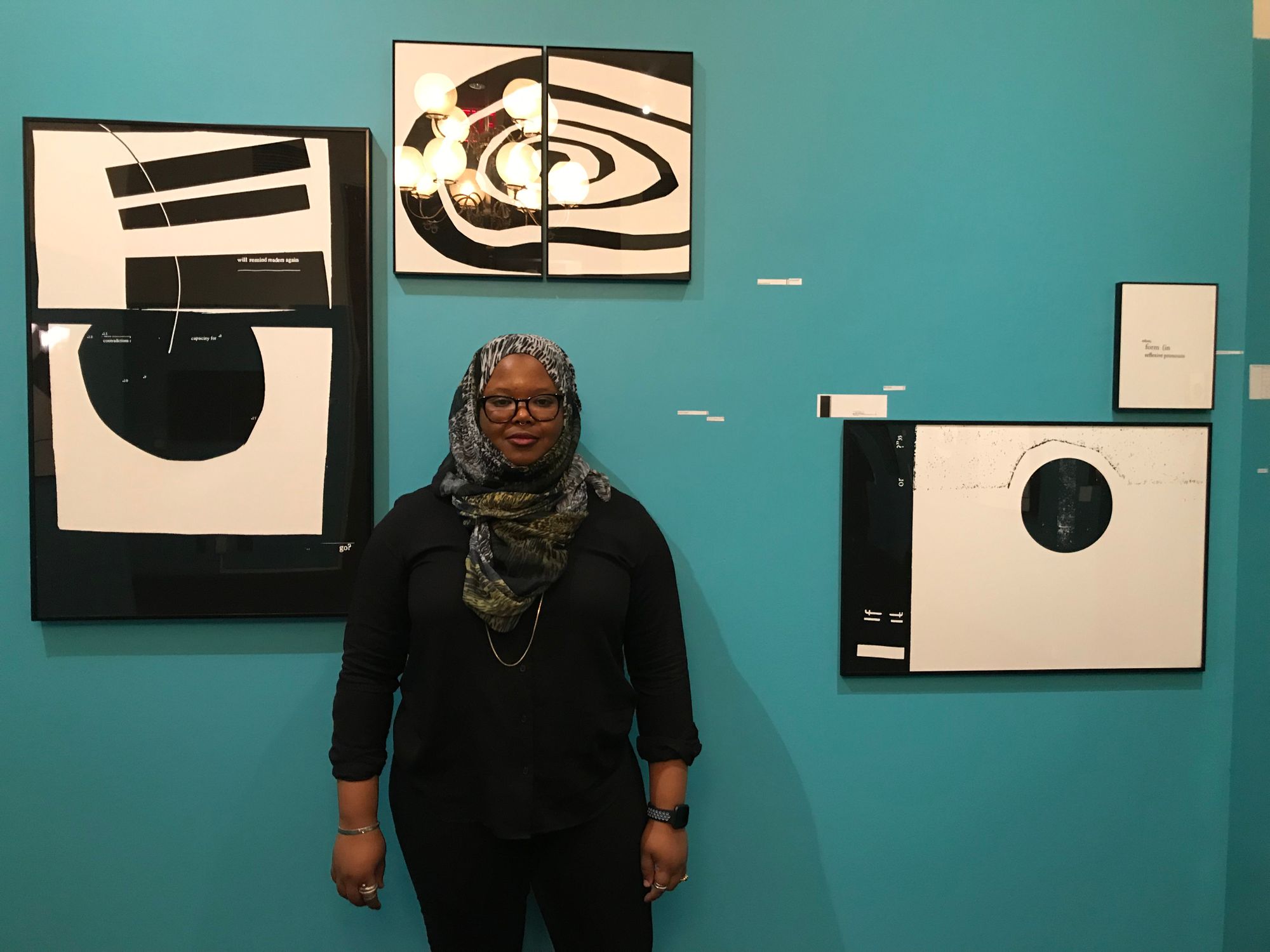 "We were interested in having the audio attached to each of the 11 larger pieces," Rasheed said, noting that she decided against building listening stations because that would have taken away the "wandering" effect she wanted people to experience.
Originally from East Palo Alto, California, Rasheed moved to New York in 2010 and currently lives in Crown Heights. She is known for large-scale text-based installations, like her Scoring the Stacks which was featured at the Brooklyn Public Library's Central Library branch earlier this year. "I work mainly with Xerox machines, so basically I'm cutting out shapes and Xerox them. Cutting out a word and Xeroxing it. Then basically sticking them together, so everything here is made through a process of Xeroxing, cut and paste, and then digitizing everything. Once they're digitized, they're printed on archival ink jet paper," she said of her practice. "You'll see other pieces of actual white pieces of Xerox paper that are scattered around and that's because the frame is yet another container and…the words are spilling out of the containers."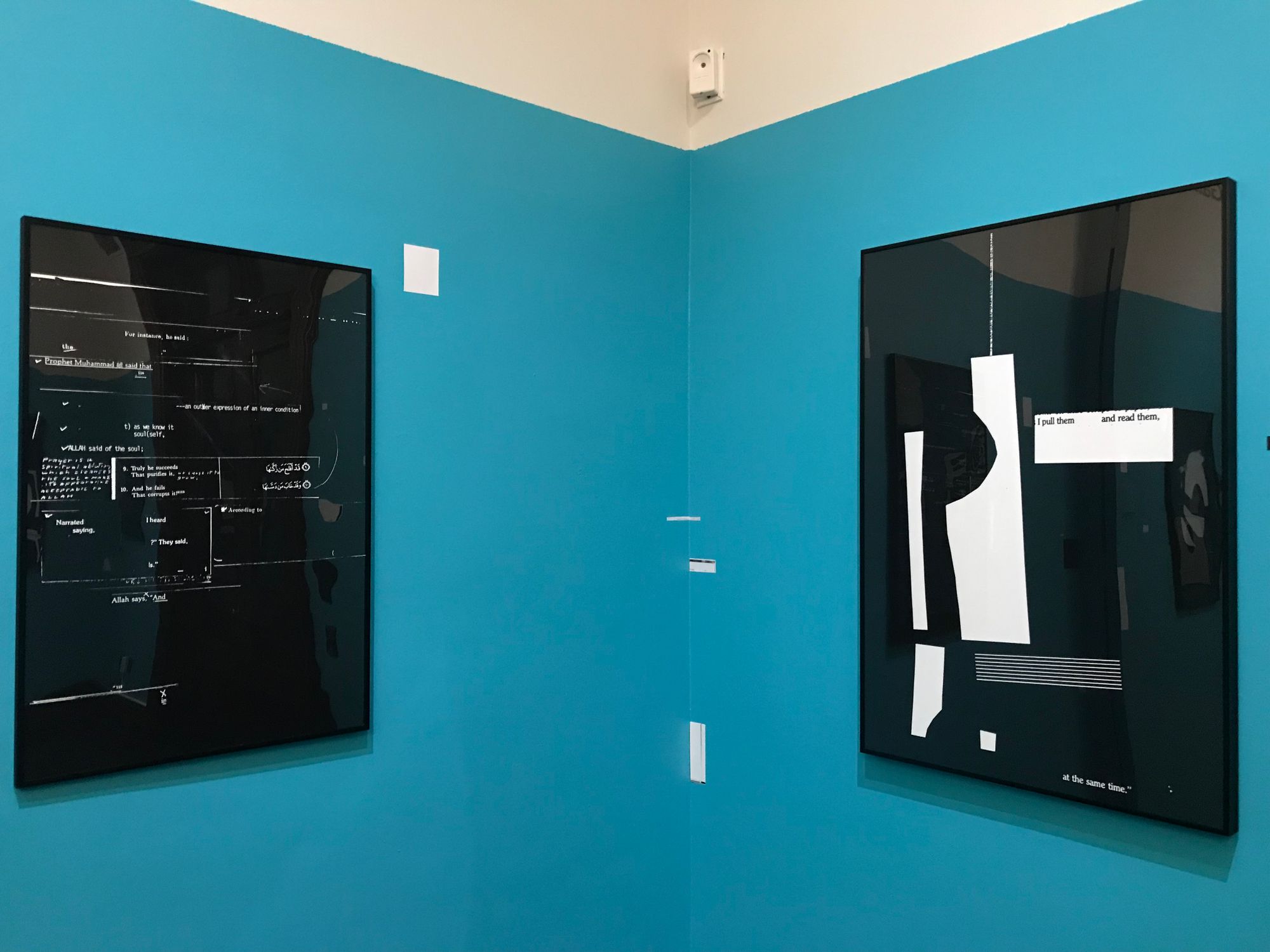 Rasheed said she thought about containers and "closure systems" when developing the visuals for the exhibit, "the idea of perimeters and things that fit in and things that don't fit in…. A lot of the text that ends up being included are words that allude to perimeters, capacities, or things spilling over."
The idea of spillage or "an opening" appealed to her because words are often contradictory, ambiguous, and open to further interpretation. "I think there is a certain sense of presumption of homogeneity within all communities, like you must practice the same way as the Muslim next door," she explained. "This set of oral histories shows in many ways that that's not the case. I grew up Muslim but my parents grew up Christian. They converted to Islam in the early 1980s." While she was raised Muslim, Rasheed went to a Catholic school, attended church with friends, and went to Mormon school dances.
"At 12 and 13 I had this amazing exposure to religious communities that I would not have had exposure to and I actually think that deepens my Islamic practice," she said. "It allows for me to make sense and contextualize what I'm doing but it also allows me to know people in a really interesting way."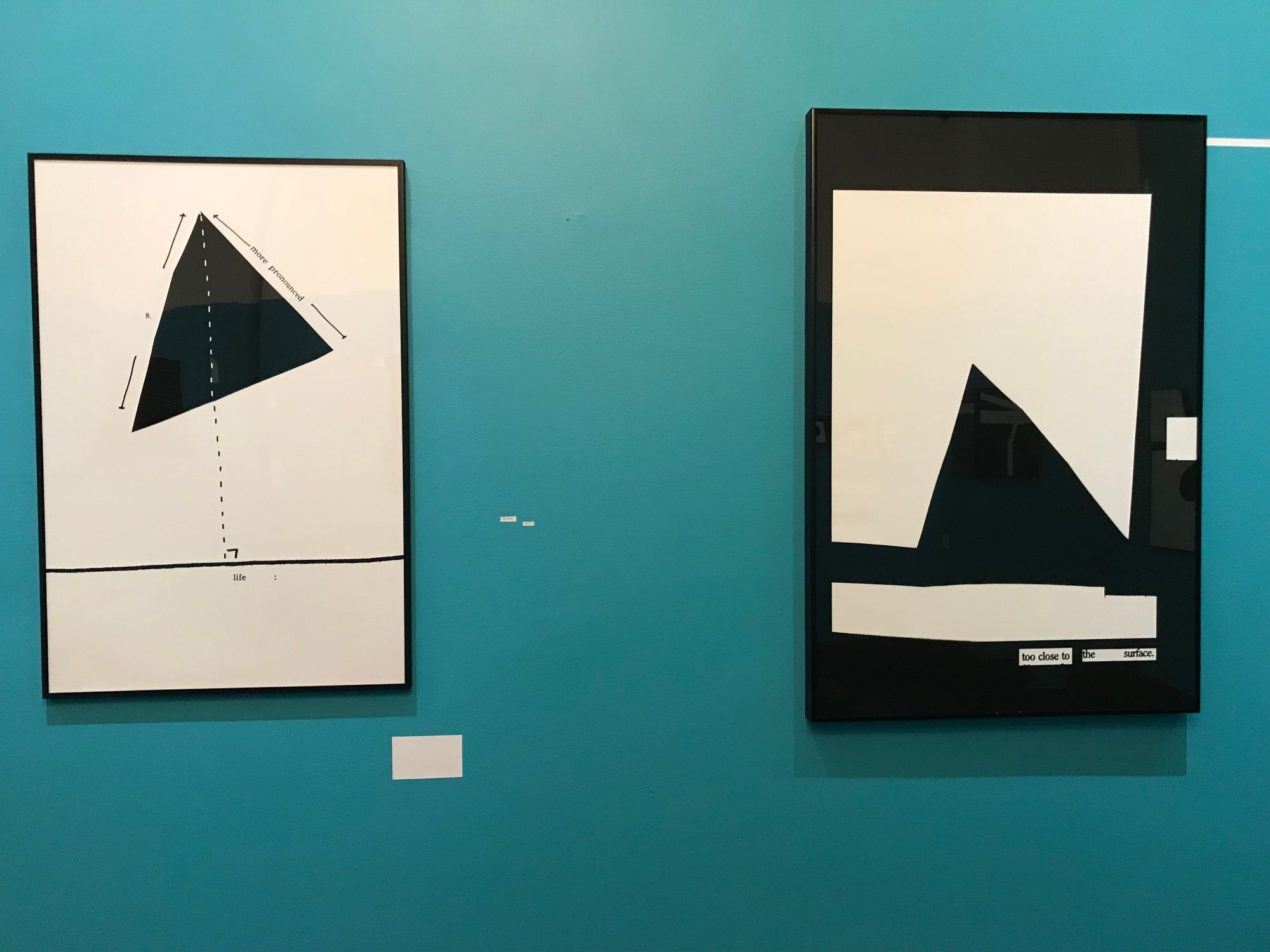 Of the audio clips Rasheed selected for An Opening, "those 11 stories were a slice of 50 stories that were collected, and those 50 stories are a slice of millions of stories that exist in the world. I think a lot of my practice revolves around this idea that it's impossible to know everything about anything, and that it's mostly our responsibility as human beings, our ethical responsibility, to take a step back and to look at nuance and detail and ask questions before arriving at a place of certainty."
A former high school social studies teacher, Rasheed describes her art practice as "very pedagogical and very interested in what the learning process feels like." She wants people to learn with her instead of providing viewers a straightforward message. "I'm really interested in someone being able to see a sentence that's not fully completed and have to think about finishing that sentence, or to listen and then have to synthesize on their own. I'm really interested in the learning process."
"I think that my work is about learning and not knowing and being okay with that," she added. "You're supposed to be uncomfortable with not knowing."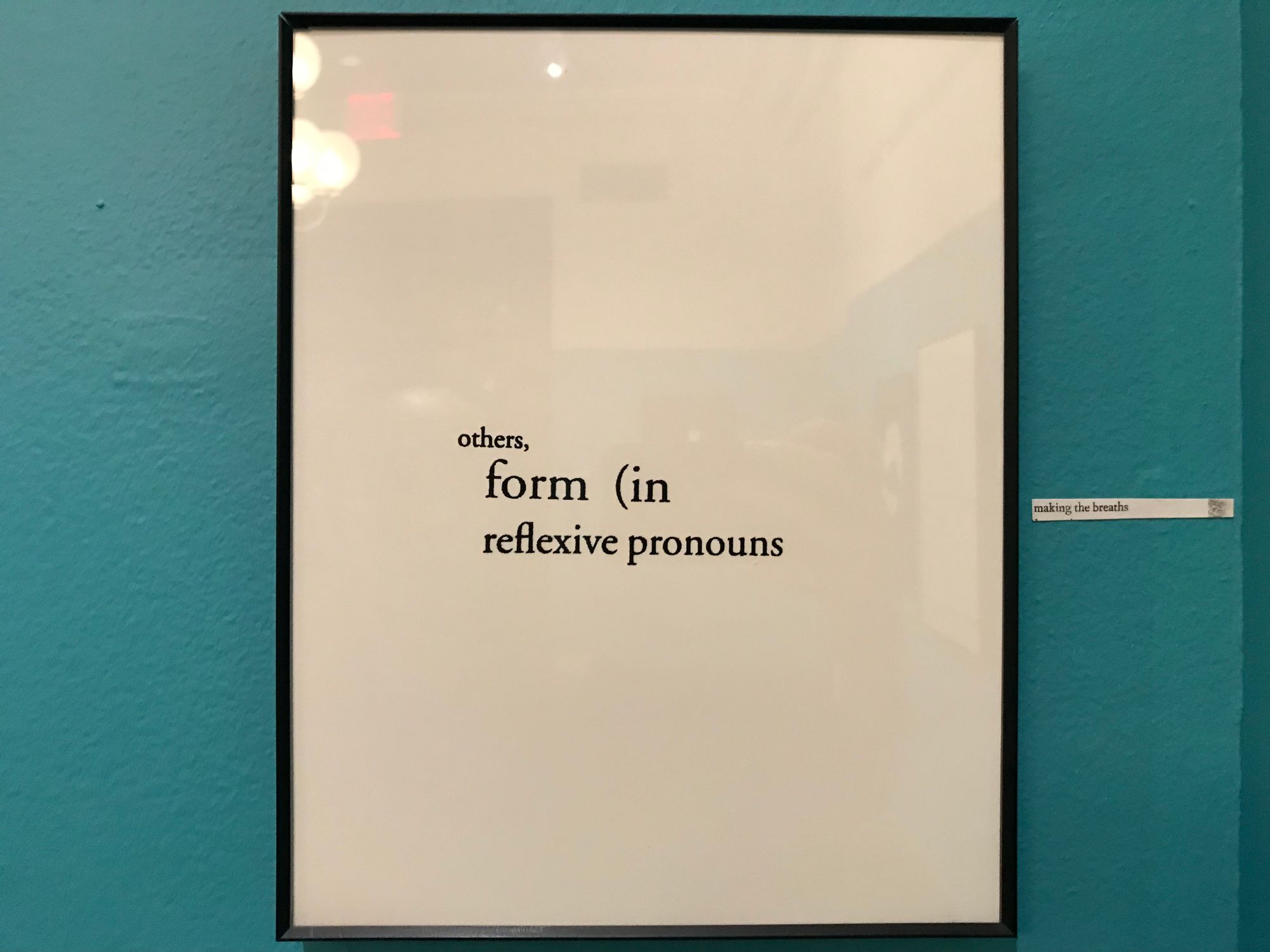 Rasheed says she dislikes the title "artist" because "it sort of produced a certain expectation which I didn't think gave me space to grow and make mistakes. I think about myself as a learner." While she may no longer work in a high school classroom [she teaches in the MFA Fine Arts program at SVA], Rasheed still teaches through her art. "I don't think I'll ever stop doing that."
She hopes An Opening will help viewers discover "what it means to slow down and pay attention to the details of what someone is sharing, or what it means to listen instead of speaking."
"I really hope that this helps to organize some type of schema or ethos for looking at stories from people who are not you, to be patient with people as they are making sense of themselves and not trying to fit people into these very stale, flat categories," she said.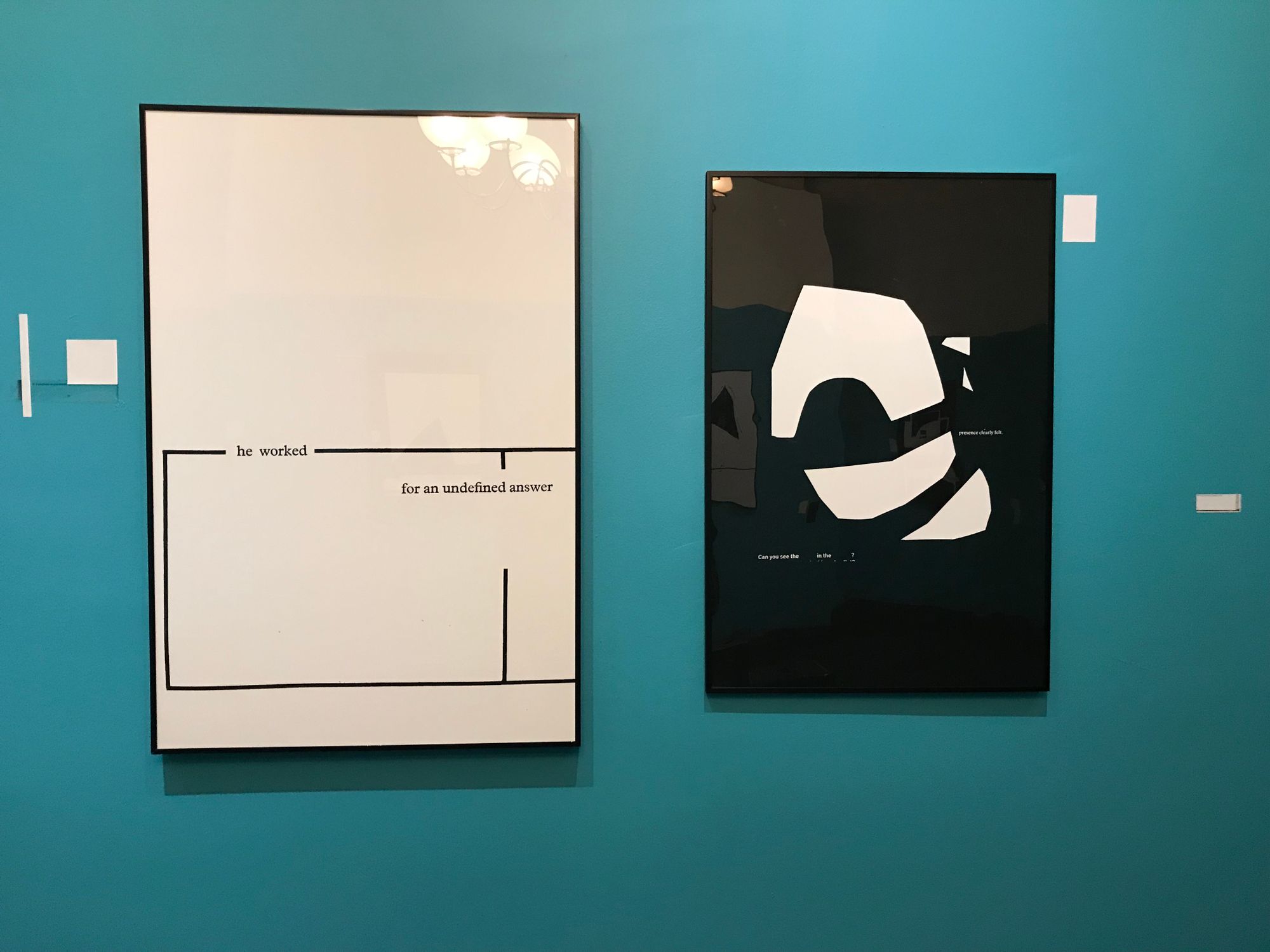 When selecting the excerpts from the Muslims in Brooklyn collection, along with looking for common themes and stories that felt "familiar," Rasheed also listened for "a range of voice tonality and accents." She worked with two audio designers, Juan Aboites and Andy Green, who helped her produce the sound clips, including the "laughing, the false stops, the chuckles, or backtracks…all those things that create that sense of vulnerability…or these moments where you hear people thinking," she said. The clips have a conversational feel and reveal a bit of the speakers' personalities as they discuss growing up in Brooklyn, raising a family in Brooklyn, practicing Islam (or not), creating community, and more.
The exhibition is so rich, it is difficult to absorb it all in one visit. "There's no way to hear all the stories once," according to Rasheed. "Anything I've ever read, for me to really understand it, I'm reading it multiple times." She insists the exhibit is similar—best experienced through multiple viewings. "We hope that people come back. It will be up for a year so people will hopefully come back…will hopefully meet the people who are part of the oral histories through other public programs. Visit some of the businesses that are mentioned. Visit the organizations that are mentioned. And really take this as an opportunity and an invitation to get to know people beyond the surface," she said.
A firm believer that "you're never going to know everything," Rasheed continued learning more about herself during the process of creating An Opening. "It allowed for me to take a step back and then take another step back into myself. I feel very grateful."
Kameelah Janan Rasheed's An Opening
Brooklyn Historical Society
128 Pierrepont Street, Brooklyn Heights
Exhibition on view September 7, 2019 through June 30, 2020