Savor The Last Days Of Summer At These Outdoor Events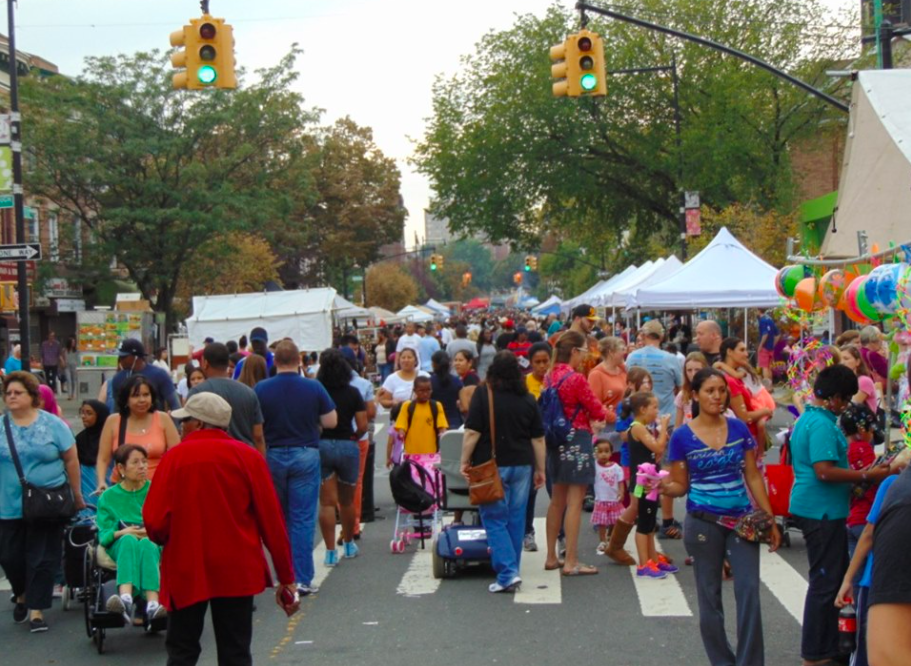 Summer is coming to a close so be sure to get out and enjoy the last of the warm weather with one of these outdoor events in Brooklyn this weekend.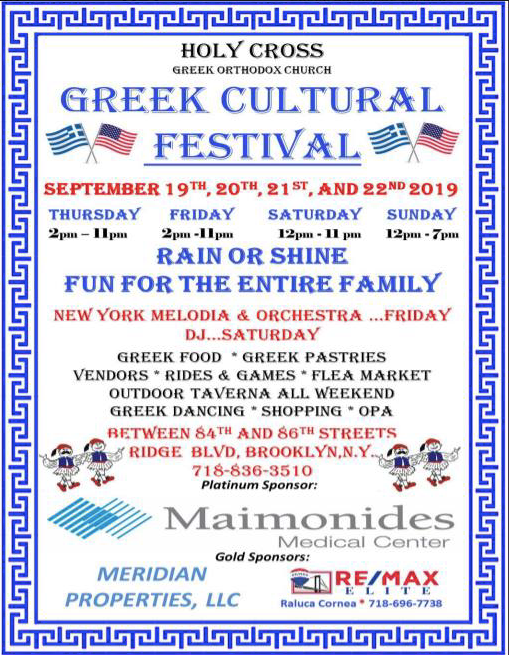 GREEK CULTURE FESTIVAL
Thursday, Sept. 19 through Sunday, Sept. 22
Ridge Boulevard (between 84th & 86th Streets), Bay Ridge
Celebrate Greek culture at this family-friendly event featuring food, dancing, games and rides, a flea market, and an outdoor café.

38TH ANNUAL GREAT IRISH FAIR OF NEW YORK
Saturday, Sept. 21, 9:30am to 9pm
Ford Amphitheater, 3052 West 21st Street, Coney Island
This festive event celebrates NYC's Irish-American history and culture, featuring vendor booths and kid-friendly activities. There will also be dancing and live music by Shillelagh Law, The Canny Brothers Band, Jameson's Revenge, McLean Avenue Band, Celtic Cross, Unforgettable Fire, and more.
Tickets $20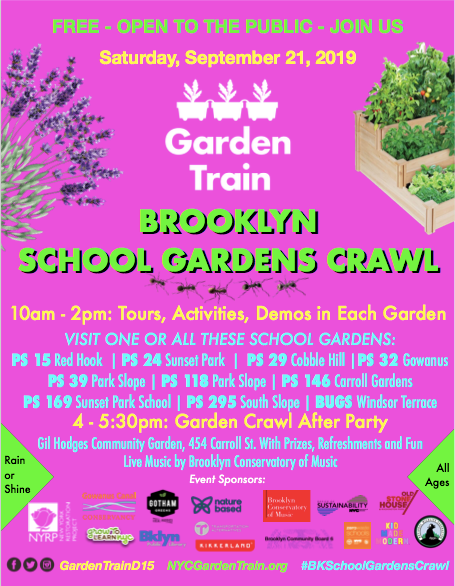 Garden Train
Saturday, Sept. 21, 10am to 5:30pm
Various school gardens throughout District 15
Join the 2nd Annual Brooklyn School Gardens Crawl where public school gardens throughout District 15 are open to all. There will be free activities and tours at the participating gardens and an after-party with prizes, entertainment, and refreshments.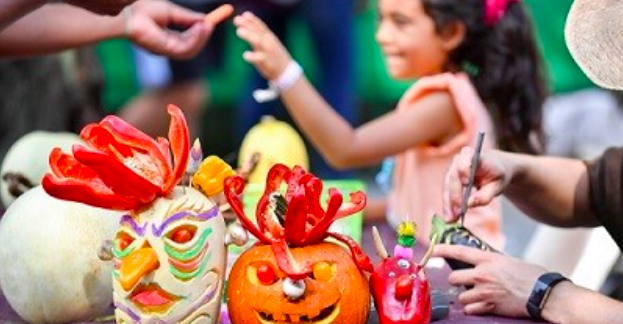 GreenThumb's 40th Annual Harvest Fair
Saturday, Sept. 21, 12pm to 4pm
Brooklyn Bear's Pacific Street Community Garden, 590 Pacific Street (at Flatbush Ave.), Prospect Heights
GreenThumb's annual event honors NYC community gardeners for their hard work during the season and gives them a chance to show off their harvest. The fair will feature live entertainment, cooking demos, arts and crafts, games, workshops, and the Fresh Chef Contest which pits ten community members in a competition to create the best dish using local, healthy ingredients.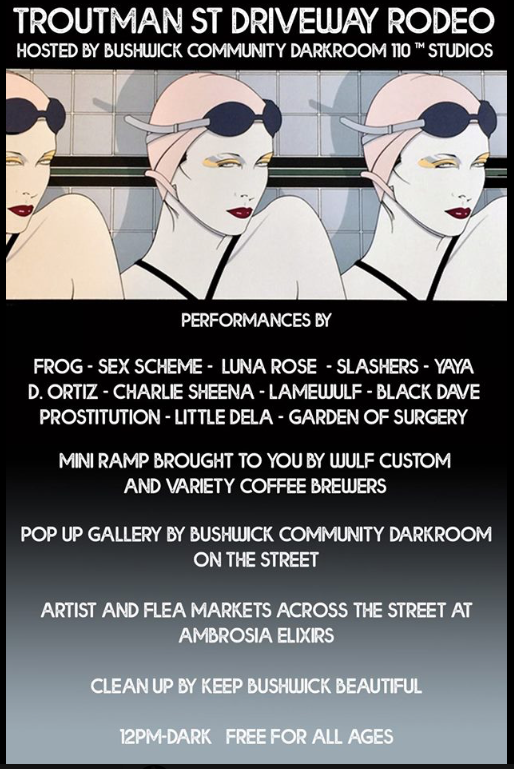 TROUTMAN STREET DRIVEWAY RODEO
Saturday, Sept. 21, 12pm to 8pm
110 Troutman Street, Bushwick
Bushwick Community Darkroom hosts this outdoor party celebrating art and creativity. Along with live bands and dancing, there will be a mini ramp for skaters, a Bushwick Community Darkroom pop-up gallery at 49 Wyckoff Avenue, and a flea market at Ambrosia Elixirs (109 Troutman). Don't forget to check out Bushwick Open Studios while you're in the area.
BROOKLYN BOOK FESTIVAL: FESTIVAL DAY & LITERARY MARKETPLACE
Sunday, Sept. 22, 10am to 6pm
Brooklyn Borough Hall and surrounding area, Downtown Brooklyn
The main event of the 14th annual Brooklyn Book Festival will take over the open space surrounding Brooklyn Borough Hall, presenting dozens of free literary events on multiple stages and showcasing nearly 300 national and international authors. The outdoor Literary Marketplace will feature stalls hosting more than 250 independent booksellers and publishers from around the world. Learn more here.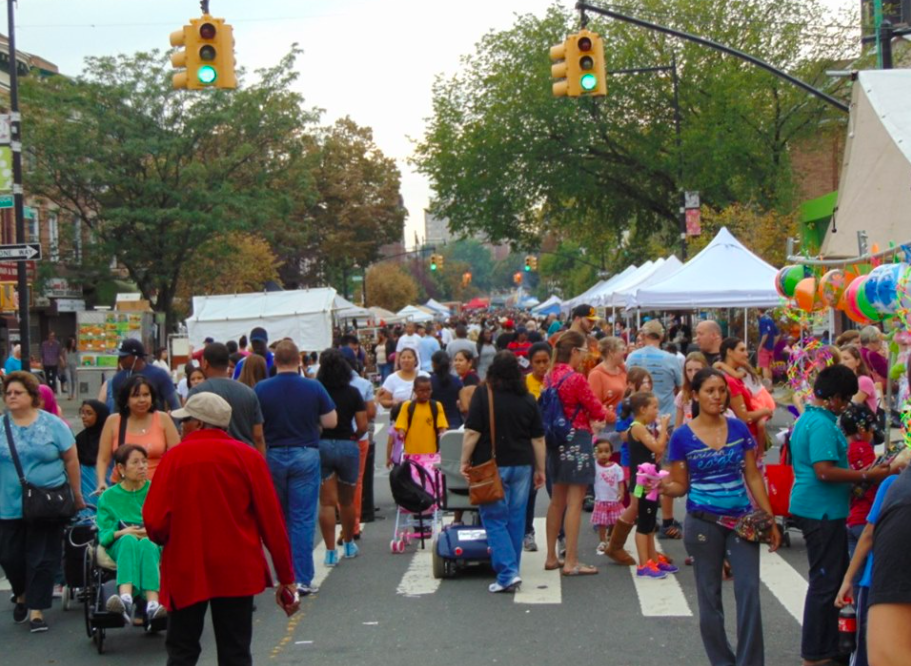 44TH ANNUAL FLATBUSH FROLIC
Sunday, Sept. 22, 11am to 6pm
Cortelyou Road (between Coney Island Avenue and Ocean Avenue), Ditmas Park/Flatbush
Flatbush Development Corporation hosts this annual street festival on Cortelyou Road, featuring local vendors, live entertainment, games, and family-friendly activities.