Weekend Events October 18-20 (Fall Festivals, Book Sales, 24-Hour Raga Marathon & More)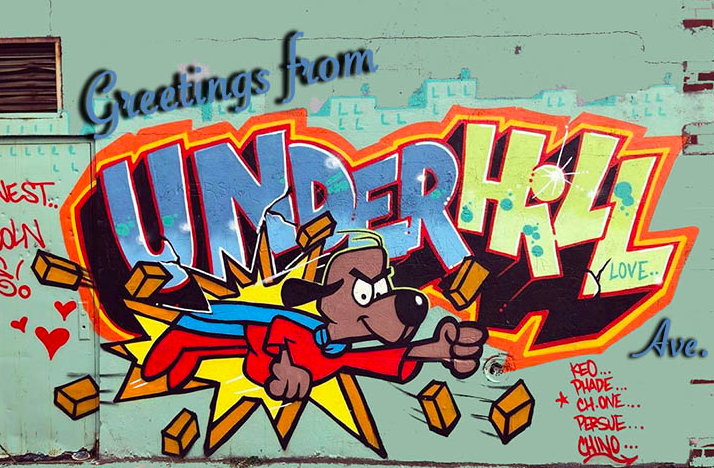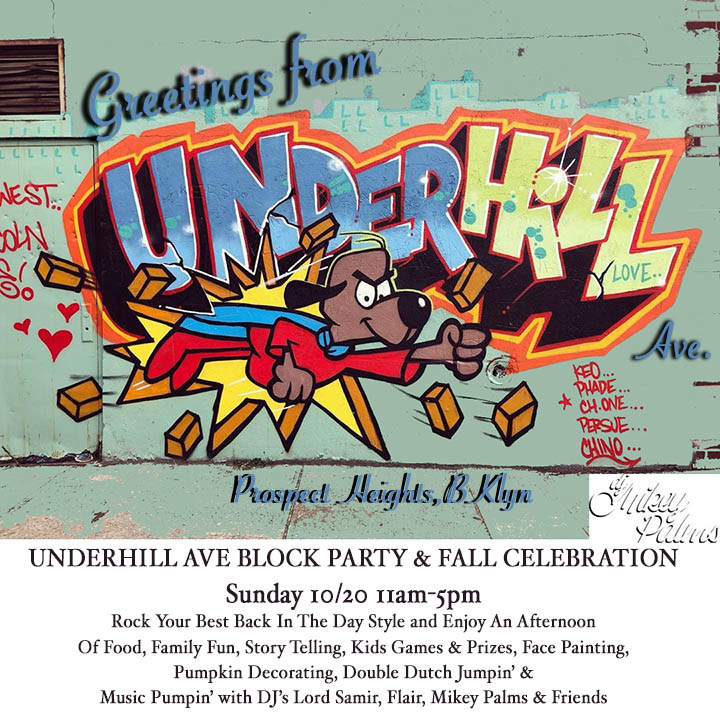 There is so much happening this weekend from open studios, movies, music, fall festivals, and even a Howl-o-Ween block party. The Brooklyn Horror Film Festival and the BRIC JazzFest both kick off this weekend. On Saturday, you can cheer on the runners at the NYC RUNS Brooklyn Half Marathon. And don't forget to visit local artists during open studios in Gowanus and Sunset Park.
Check out the Bklyner Calendar for more events happening around town or to list one of your own.
Friday, October 18
WHEN ARTISTS ENTER THE FACTORIES at Brooklyn Army Terminal, [Free]: This group show was inspired by a large-scale exhibit held at the Brooklyn Army Terminal in 1983, Terminal New York. Thirty-six years later, 16 artists present new work at the former US military supply base, which today houses various artists, makers, and manufacturers. The exhibit explores the relationship between manufacturing and art-making. On view October 18 through November 22. Opening reception: Sunday, October 20, 3:30pm to 5:30pm.
Saturday, October 19
BIG BROOKLYN BOOK SALE at Central Library, 9am to 3pm [Free]: Head over to the Brooklyn Public Library's Central Library for the annual book sale which will feature a vast selection of books, movies and music in all genres and for all ages. Proceeds support Brooklyn Public Library collections and programs.
10TH ANNUAL HARVEST FESTIVAL AT BROOKLYN BRIDGE PARK at Pier 6, 11am-2pm [Free]:  Celebrate the fall season with a pumpkin patch, arts and crafts, face painting, live music, games, and more at Brooklyn Bridge Park.
BROWNSTONERS OF BEDFORD-STUYVESANT 41ST ANNUAL HOUSE TOUR at various locations, 11am-4pm [Tickets $25]: Check out Bed-Stuy's beautiful brownstones on this self-guided house tour. All ticket holders must go to the Starting Point (Boys and Girls High School at 1700 Fulton Street) to exchange their ticket for a brochure.
NORTH FLATBUSH FALL FEST at 6th Avenue Triangle (St. Marks & Flatbush), 12pm-6pm [Free]: Celebrate autumn with the North Flatbush BID with live music and dance and lots of activities, games, and tastes from local eateries.
REEL SISTERS OF THE DIASPORA FILM FESTIVAL & LECTURE SERIES at Alamo Drafthouse, Downtown Brooklyn, 1pm (+Sunday, Oct. 20) [Tickets start at $7]: Now in its 22nd year, the Reel Sisters film festival and lecture series is dedicated to providing opportunities for women of color filmmakers to advance their careers in the film industry. The festival's theme this year, #IGotYourBack: A Time for Holding Space & Healing, focuses on films dedicated to looking out for one another. The festival showcases more than 40 films made for and by women.
TASTES OF BROOKLYN'S FRANKLIN AVENUE FESTIVAL at various locations, 2pm to 6pm [Tickets $22 four tastes; $54 11 tastes]: Head over to Crown Heights for Tastes of Brooklyn's latest food crawl. See the map of participating eateries here.
CREEKERS JAMBOREE at Gowanus Dredgers Boathouse, 5pm-8pm [Free, donations encouraged]: The Gowanus Dredgers host the final Creekers Jamboree of the season, celebrating Roots and Americana music on the third Saturday of every month throughout summer. This final show features Piedmont Blūz & The Queens of Everything.
RAGAS LIVE FESTIVAL 2019 at Pioneer Works, Saturday at 7pm to Sunday at 7pm [Tickets $30; 24-hour pass $50]: Pioneer Works hosts this epic 24-hour, 24-set Indian music festival featuring more than 70 world-class musicians performing diverse selections from "traditional presentations and cross-cultural, genre-blurring collaborations with jazz legends, African virtuosos, minimalist composers, dance troupes, and beyond." Artist Nitin Mukul will present visuals to accompany the "rasas (essences) of the music."
Sunday, October 20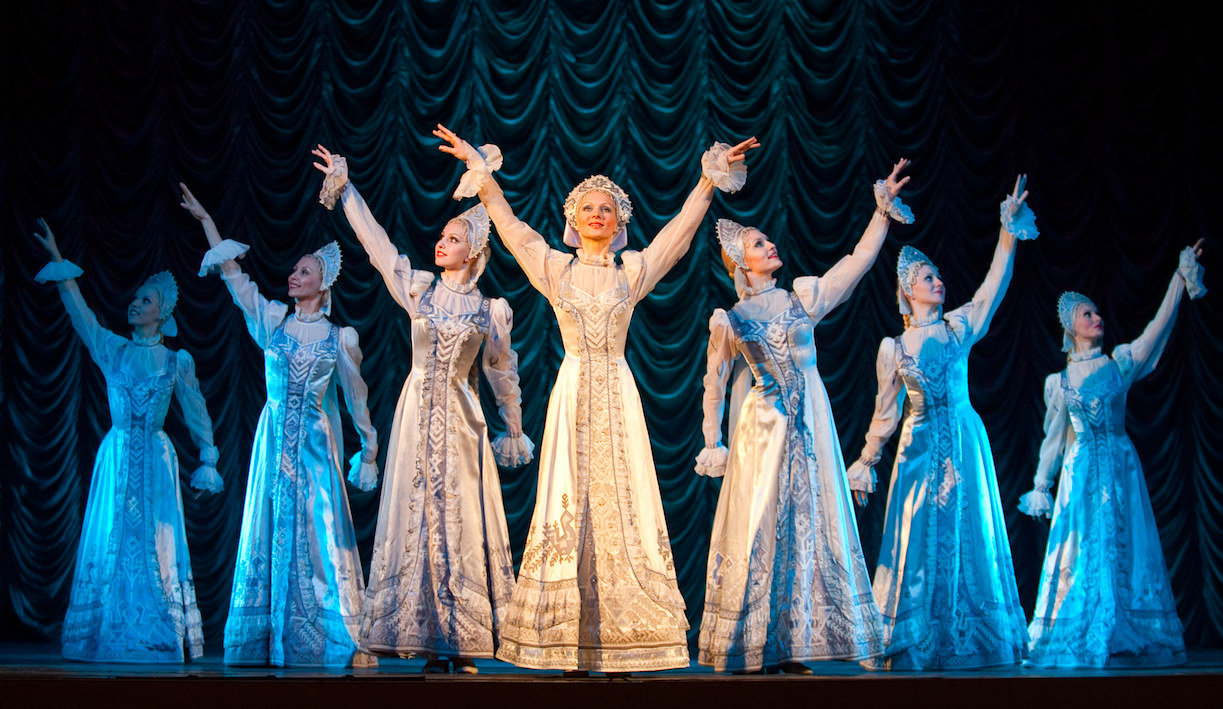 MAKING STRIDES AGAINST BREAST CANCER OF BROOKLYN 5K WALK at Coney Island Boardwalk, MCU Park, 1904 Surf Avenue, Registration begins at 8am: Thousands of local breast cancer survivors, caregivers, volunteers, and community members will participate in the American Cancer Society walk to save lives and ensure no one faces breast cancer alone. The inspirational event raises awareness and funds for the American Cancer Society, which supports breast cancer research and free patient service programs.  The event will also include performances and speakers, ceremonial ribbon cuttings, and a Survivor Village where cancer survivors can enjoy free activities and giveaways.
B.I.G. ANNUAL FALL PLANTING AND GARDEN CLEANUP at Sheepshead Bay Road and Shore Parkway (meet by the light house), 9am: Bay Improvement Group hosts this annual planting and cleanup event in Sheepshead Bay. Bring your gardening tools. Bagels and coffee will be provided for all volunteers.
DOMINO PARK FALL FEST at Domino Park, Williamsburg, 10am-3pm [Free]: The Fall Festival at Domino Park will feature music, a pumpkin patch, photobooth, arts & crafts, pumpkin decorating, games, and free apple and free compost giveaways.
PS 130 5TH ANNUAL BOOK SALE at PS 130, Lower School cafeteria, 10am-2pm [Free]: The PS 130 PTA hosts this annual book sale featuring an array of books for babies, children, and adults all priced $2 or less. The PTA will accept donations of gently used books in good condition until Saturday, Oct. 19. Donations can be dropped off at the back door of 70 Ocean Parkway (entrance on East 5th Street) between 9am and 12pm.
UNDERHILL AVENUE BLOCK PARTY & FALL CELEBRATION at Underhill Avenue (between Lincoln Place & Eastern Parkway), 11am-5pm [Free]: Join the old Bar Sepia community for a fall block party. There will be music, food, face painting, pumpkin decorating, games, Double Dutch, storytelling hosted by BPL, and more!
HARVEST HOMECOMING  at Brooklyn Botanic Garden, 11am-5pm [Tickets $30]: Check out BBG's fall foliage festival which will feature hay rides, lawn games, live music, pumpkin decorating, lots of cider, a farmers' market, and a kids Halloween costume parade.
PROSPECT PARK BIKE DAY at Bartel Pritchard entrance (PPW & 15th Street), 12pm-4pm [Free]: Join Citi Bike, Bike New York, and Prospect Park Alliance for a day of bicycling and empowerment. There will be a kids bike swap and helmet fitting, helmet giveaways (while supplies last), demonstrations, and a raffle. Attendees can learn about bike safety from various participating organizations that support riders of all abilities.
RUSSIAN SOUVENIRS at On Stage at Kingsborough, 3pm [Tickets start at $34]: In a rare appearance, The National Dance Company of Siberia presents their new show featuring 50 dancers in lavish costumes performing popular Siberian folk dances. The dancers will leap, twirl, and stomp through modern interpretations of traditional Siberian folktales, accompanied by a musical score performed with regional instruments.
HABITAT: HOME NYC 2019 at First Presbyterian Church, Brooklyn Heights, 6pm [Free]: Habitat: Home presents this free performance exploring the various meanings of "home," with music, poetry, theater, video, and dance. A free reception will follow the performance.
Ongoing…
PERLA KRAUZE SOLO EXHIBITION at The Chimney, through October 20 [Free]: The Chimney presents "small landscapes from near and far" by Mexican artist Perla Krauze. For the exhibit, Krauze has documented two geographies: the Mexican land and New York's urban terrain, representing a personal topography—an emotional map—that questions the notion of territorial belonging.
COLLABORATIVE WORKS ON PAPER at Booklyn, 6pm-9pm, exhibition on view through October 26 [Free]: Booklyn and Friends, Peace, and Sanctuaryhost an opening for this group exhibition featuring works on paper and textiles that celebrate cultural and historical moments, personal stories, and friendship. Several of the artists, many of who resettled in Philadelphia from Iraq and Syria, will be at the opening.
BROOKYN WATERFRONT ARTISTS COALITION FALL EXHIBITS at 481 Van Brunt Street, exhibitions on view through Oct. 27 [Free]: Celebrate Brooklyn artists at BWAC where three shows are on view in their 25,000-square-foot Civil War-era warehouse space: the BWAC member show; the COLOR national juried show; and Grand Installations-Spatial Relations.
THE ROLE OF A FLOWER  at OSTUDIO, on view through October 27 [Free]: This exhibit features work by artists working with flora in various mediums (photos, prints, textile works) displayed alongside fresh flowers foraged by artist Siri Thorson as well as handmade ceramics by Fernando Aciar. Various dinners and workshops will take place throughout the exhibit's run including a kid-friendly cyanotype workshop and a dyeing session using plants and flowers. Opening reception: Sunday, Oct. 13, 4pm to 8pm.
LIFE ON SPACESHIP EARTH at Lucas Lucas Gallery, extended through November 3 [Free]: Artist Alexis Kandra's new exhibit focuses on endangered species, a subject that seems particularly critical now following cuts to the Endangered Species Act. Kandra hopes to inspire conservation and awareness through her paintings. A portion of the proceeds from all artwork sales will be donated to the Natural Resources Defense Council. Read more about the exhibit here.
PRIVATE LIFE at Established Gallery, exhibition on view Oct. 5 through Nov. 3 [Free]: This solo exhibition by Greg Griffith features paintings inspired by the artist's day-to-day experiences, family, and personal musings. Layers of opaque colors create "hard edge shapes that convey space, depth, and emotion." Opening reception: Saturday, Oct. 5, 7pm to 10pm.
THE BALLOON PROJECT at AWA GALLERY, on view through November 10  [Free]: This multimedia project incorporates mechanics and video while 32 white balloons inflate and deflate to "simulate refugee and migrants' breathing while fleeing their countries to seek safety and freedom." Artist Yan Kong created the installation as an homage to the "human spirit, courage, and survival." Read more about the exhibit here.
BEYOND GEOGRAPHIES: CONTEMPORARY ART AND MUSLIM EXPERIENCE at BRIC House, September 13 – November 17 [Free]: BRIC presents the work of 8 artists of Middle Eastern, South Asian, and African-American descent documenting the various dimensions of the Muslim experience. The artwork includes installation, photography, sculpture, video, performance, and painting drawn from the artists' experiences "as members of disparate diasporic communities, as immigrants, and as participants in the contemporary art discourse." Read more about Beyond Geographies here.
I AM FERTILE GROUND at Green-Wood Cemetery Catacombs, Saturdays & Sundays 10:30am – 4:30pm through November 17 [Free]: Artist Janine Antoni presents a site-specific installation in Green-Wood's catacombs. Influenced by the imagery and details of religious icons, she pays "homage to what she has discovered through her improvisational dance practice." The works depict gestures and body parts as she expresses herself through dance and her body serves "as a vehicle for spiritual experiences." Read more about the exhibit here.
LADIES OF SORROW at Morbid Anatomy Library, Green-Wood Cemetery, Sept. 28-Nov. 17 [Free]: Morbid Anatomy returns to Green-Wood Cemetery's Fort Hamilton Gate House for its fourth pop-up exhibition, Ladies of Sorrow. "From Catholicism's Madonna Dolorosa to the Victorian 'cult of the dead' to professional weepers, women have been responsible for many of the traditions, rituals and duties associated with mourning." The works on view explore grief and femininity in art and material culture. Read more about the exhibit here.
JACOLBY SATTERWHITE | YOU'RE AT HOME at Pioneer Works, on view through November 24  [Free]: Jacolby Satterwhite's solo show at Pioneer Works features an immersive environment of video projections, virtual reality, live performance, sculpture, and a recreation of the defunct Tower Records store. The store sells copies of Love will find a way home, a newly released double album by PAT, a collaboration between Satterwhite and musician Nick Weiss. The LP features remixed and manipulated audio of Satterwhite's mother Patricia's a cappella voice, layered over electronic dance tracks.
MIRROR MIRROR ON THE WALL at St. Francis College, exhibition on view through Dec. 17. Hours vary, check website. [Free]: The 33 contemporary portraits, figure drawings, and sculptures on display were culled from the Lise Curry Art Collection, a 200+ piece collection acquired over 30 years that will be bequeathed to the college.
A COMPOSITE LEVIATHAN: 12 EMERGING ARTISTS FROM CHINA at Luhring Augustine Bushwick on view through December 21 [Free]: This exhibition showcases new work by twelve emerging Chinese artists who address globalization, urban sprawl, and technology. The works include paintings, sculptures, videos, and installations that explore the changing yet closely controlled society in which the artists live.
AN OPENING at the Brooklyn Historical Society, through June 20 [Suggested admission $10]: Brooklyn Historical Society presents Kameelah Janan Rasheed's An Opening, an immersive sound and art installation created to respond to BHS's Muslims in Brooklyn oral history project. Read more about Rasheed and the exhibit here.