2019 Brooklyn (Half)Marathon This Saturday: Course, Street Closures and More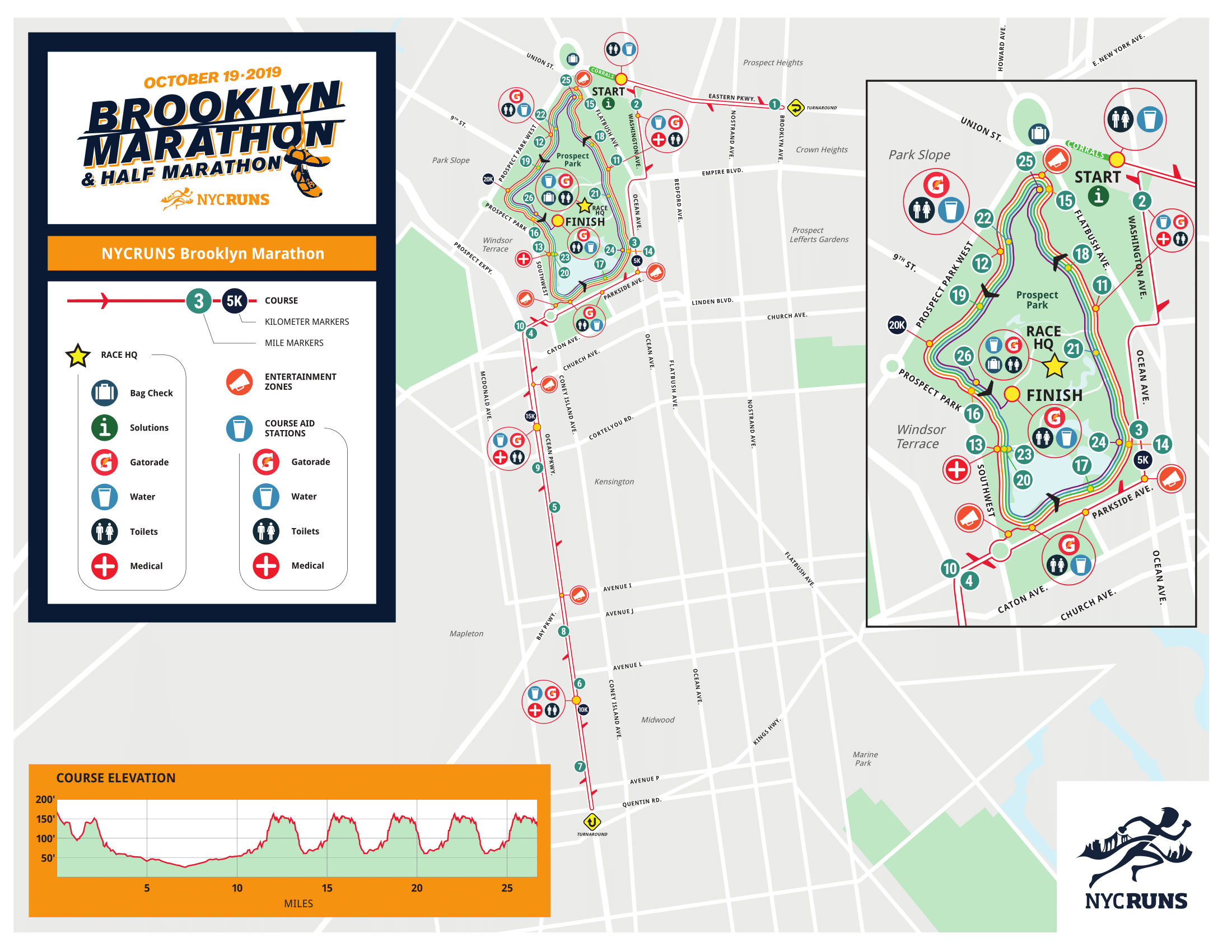 Thousands of runners are set to race through the borough's streets and Prospect Park in the NYCRUNS Brooklyn Marathon and Half Marathon this Saturday.
Participants in the races, which start on Saturday at 7 a.m., will start at the Brooklyn Museum, making their way down Eastern Parkway to Brooklyn Ave and back again, then running down Washington Ave, Empire Blvd, Ocean Ave, and Parkside Ave before turning onto Ocean Parkway for a six mile jaunt to Quentin Road and back. Afterwards, runners in the half-marathon will loop around Prospect Park once before finishing, while marathoners will run the loop nearly five times. The marathon will end at 2 p.m.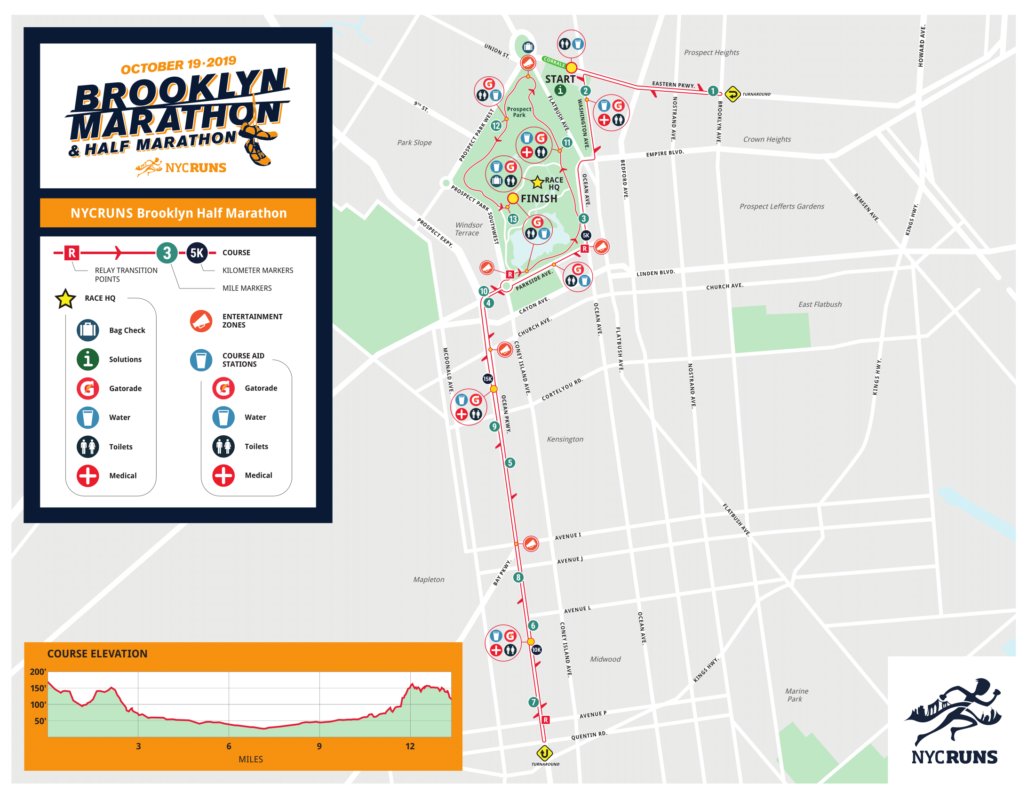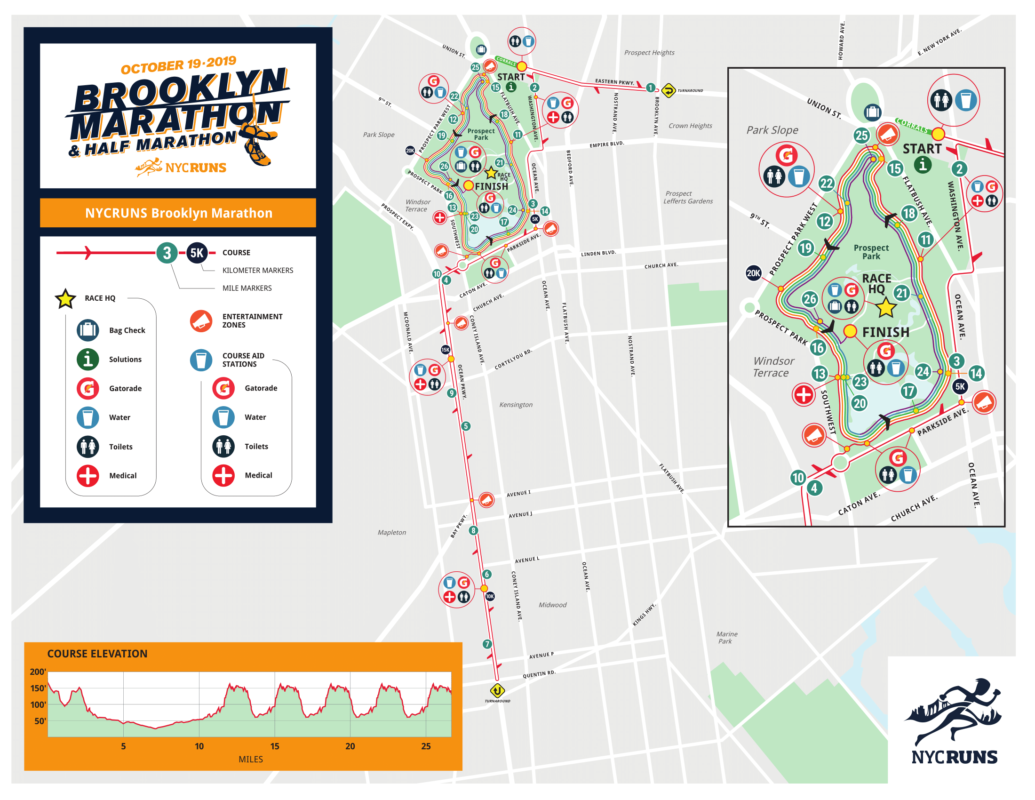 This is only the second year that the race is taking place in Brooklyn's streets instead of solely in Prospect Park.
Those who wish to participate can still join up until Friday, but for a cost: $140 for the half marathon and $200 for the full marathon if one signs up by the end of Wednesday. Afterwards, participants would have to pay $160 for the half marathon and $220 for the full one.
Participants can take in what Brooklyn has to offer at the City Point Expo, a convention of sorts for runners, on Thursday and Friday. The expo will take place at Downtown Brooklyn's BKLYN Studios, at City Point.
Those not participating in or spectating the race can expect street closures. The Department of Transportation has released a list of streets that will be closed on Saturday during the race, which can be seen below.
Route
Grand Army Plaza
Eastern Parkway between Flatbush Avenue and Kingston Avenue
Washington Avenue between Eastern Parkway and Empire Boulevard
Empire Boulevard between Washington Avenue and Flatbush Avenue
Ocean Avenue between Flatbush Avenue and Parkside Avenue
Parkside Avenue between Ocean Avenue and Park Circle
Route (In Prospect Park)
West Drive between East Drive and Center Drive
South Lake Drive between West Lake Drive and East Lake Drive
East Drive between South Lake Drive and West Drive
Center Drive between East Drive and West Drive
Park Circle between South Lake Drive and Ocean Parkway Entrance Ramp
Ocean Parkway between Ocean Parkway Entrance Ramp and Quentin Road