Preview of Gowanus Open Studios, Oct. 19-20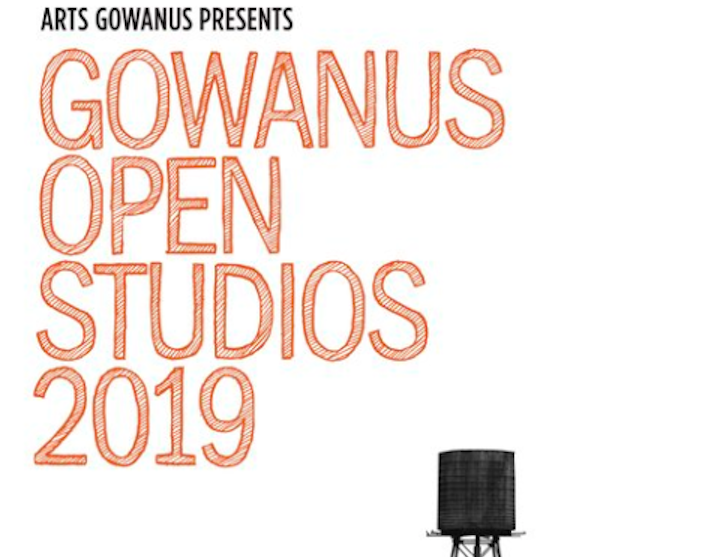 GOWANUS – Gowanus Open Studios (GOS) returns for a 23rd year with more than 400 artists in and around Gowanus welcoming visitors into their workspaces.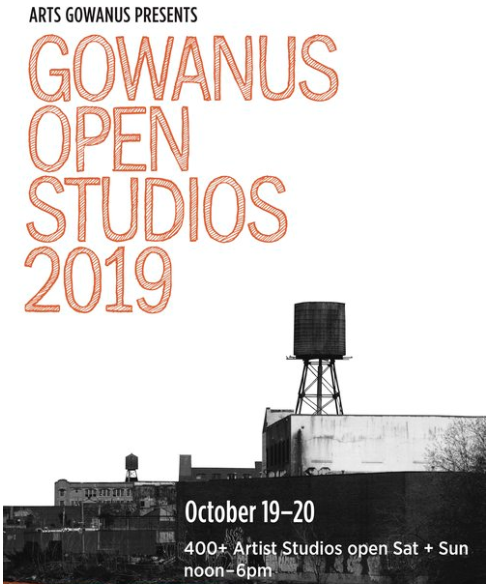 Presented by Arts Gowanus, the event attracts thousands of neighbors, art lovers, and collectors each year. "I feel every year it gets a little bit bigger, we bring in a few more people," said Johnny Thornton, Program Director of Arts Gowanus. "I think it's a tentpole in everyone's year who lives in Gowanus and takes part."
Arts Gowanus is a non-profit organization that supports, promotes, and advocates for local artists and a sustainable arts community. GOS serves as the organization's main annual event.
This will be Thornton's fourth year participating in GOS as an artist. Last year he welcomed visitors to his studio at Spaceworks (540 President Street) where he painted clusters of red blood cells on every white surface. This is his first year working on the GOS event as Program Director. He joined the Arts Gowanus staff in January. "It's always been an organization that I look up to," he said. "It's one of those organizations that elevates the community and works for all of us artists and I wanted to be a part of that."
The ever-growing open studios event is extending further south this year. "We've always expanded beyond Gowanus but we're just going a little further," Thornton said. "We are going all the way to 30th Street and that's to include Trestle Art Space. All the artists from there miss [the event], and we rearranged our map so they can participate, which is really great." Trestle relocated its main exhibition space from 168 7th Street in Gowanus to 850 3rd Avenue (between 30th and 31st Streets) in 2017.
While Thornton is excited for all of the events happening during the GOS weekend, including several group shows, he highlighted Message in a Bottle, an immersive solo exhibit by Karen Mainenti at Ground Floor Gallery in Park Slope. In exploring society's expectations of women, the artist will transform the gallery into a cosmetics shop, filled with drawings, paintings, and sculptures inspired by the packaging, pricing, and marketing behind women's beauty products. Visitors will be able to contribute their own makeup containers to the installation and commission Mainenti to draw their favorite beauty product.
Thornton also mentions Sasha Chavchavadze and JoAnne McFarland's three-venue exhibit SALLY, which will be presented at The Old Stone House, Artpoetica Project Space, and the Gowanus Dredgers Boathouse. The exhibit features work by 21 women artists, writers, and performers responding to the history of Sally Hemmings, a slave on Thomas Jefferson's Monticello plantation who bore several of his children.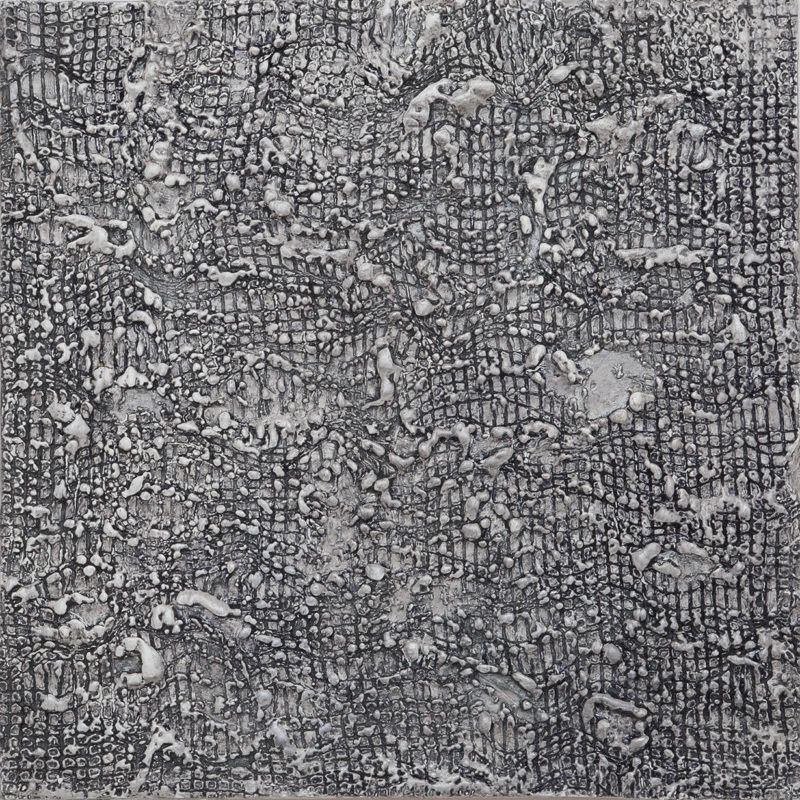 For those who find the GOS directory of 400 artists overwhelming, ten curators and artists will provide "Must See" lists which will be posted on the event's website. The lists of studios will be compiled by:
Peter Gynd (curator/Gallery Director, Lesley Heller Gallery)
Field Projects Gallery
Michael Foley (Foley Gallery)
Angel Bellaran (curator, activist, professor)
Nicole Kaack (curator/curatorial fellow, The Kitchen)
Marly Hammer (curator/Art Fairs Director of Pace Gallery)
Ben Sutton (curator, Artsy)
Heather Zises (curator, (READ)art)
Ryan Massey and Garrett Klein (Massey Klein Gallery)
Monica King (Monica King Contemporary).
The weekend-long GOS event will begin on Friday, October 18 with the Gowanus Open Studios Kick-Off Party at The Gowanus Studio Space (166 7th Street) from 6pm to 9pm. Threes Brewing (333 Douglass Street) will once again host the after-party on Sunday, October 20 from 6:30pm to 10:30pm.
"My goal for the open studios is to have this be the largest year yet," Thornton said, adding that he is preparing new work to present to attendees and painting a new black and white design over the blood cell pattern covering his own studio. He'll be at his studio all weekend to welcome guests.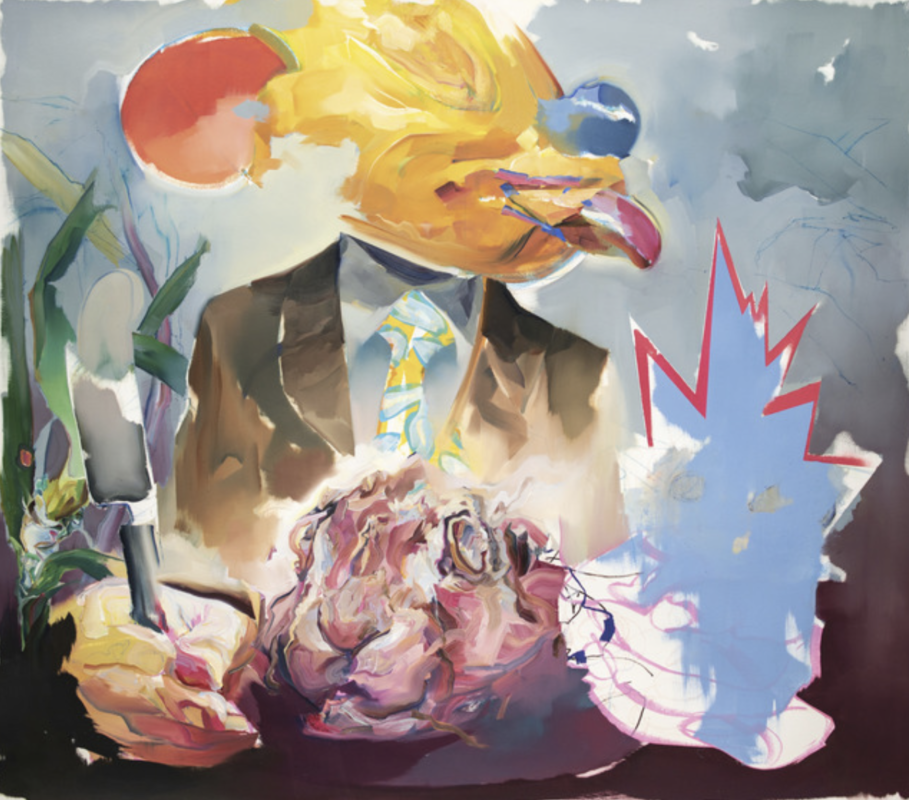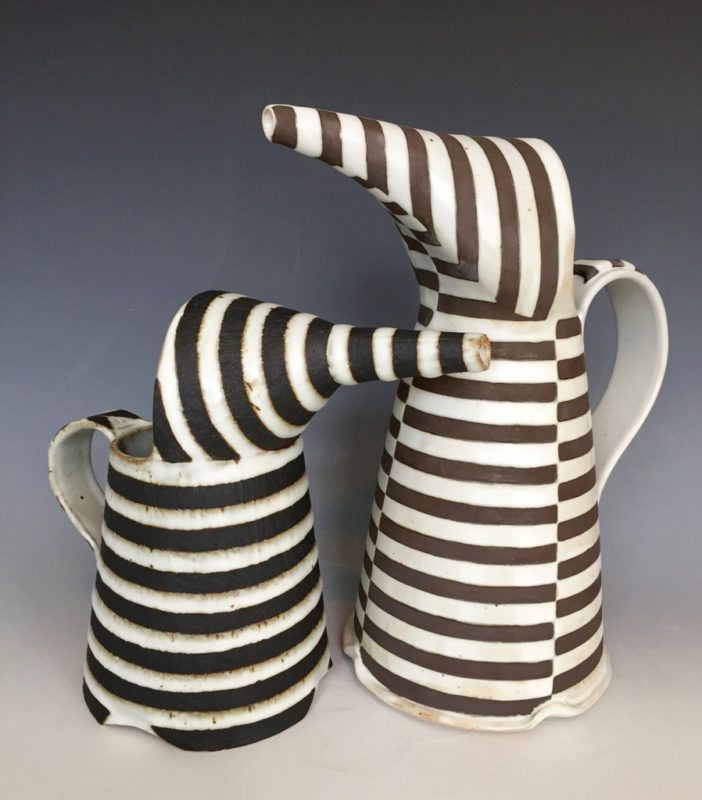 Artists have been making and showing their art in Gowanus for over 25 years, the Arts Gowanus website notes. In recent years, they've come under pressure from real estate developers, rising rents, and the city's plans to rezone the neighborhood. "With all of the rezoning that's going on, artists are continually getting pushed out. It's the same song we've all heard before: developers come in, they throw everyone out, we move somewhere cheaper," Thornton said. "But luckily we have some really great artist footholds here. Buildings like this, Spaceworks, which is a great non-profit with affordable studio space," he added optimistically.
Arts Gowanus believes that the diversity and creativity of local artists contribute significantly to "the cultural life and energy" of the city. The organization works to nurture relationships between artists, arts organizations, and the community to ensure that the arts continue to thrive in Gowanus. "Artists need a foothold here," Thornton said. "We need to keep the Gowanus creative community alive."
Gowanus Open Studios 2019
October 19-20, 12pm-6pm
Visit artsgowanus.org for map of participating artists.