Sean Casey Animal Rescue's Halloween Block Party: A Howling Good Time!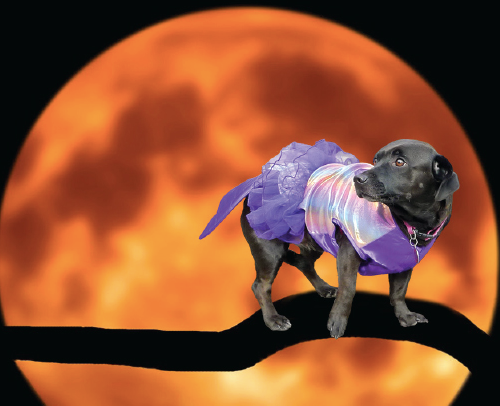 WINDSOR TERRACE – Celebrate Halloween a little early while helping to raise funds for a beloved animal shelter. Sean Casey Animal Rescue (SCAR) will hosts its 12th annual Howl-o-Ween Bark Block Party on Sunday, Oct. 20, the organization's annual spooky-themed fundraiser and adoption event.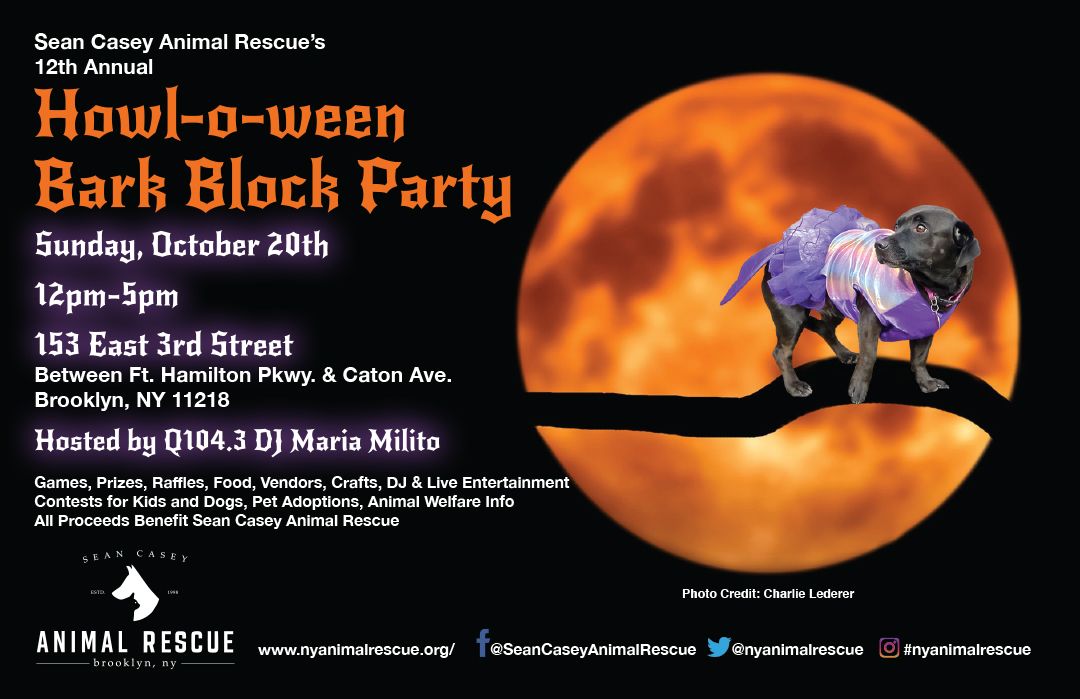 DJ Maria Milito will host the free event which will feature Halloween costume contests for kids and pups, performances, games, photo ops, raffles, food, and activities. Performances will include professional roller skaters, Baron Miscuraca's Vampire Lounge and the Silent But Deadly Mimes. There will also be a hula hoop dance workshop, mask decorating, balloon designs, face painting, and more.
For four-legged family members, PumpkinPups Dog Training will host the RIP Agility Course where dogs can test their skills and have some fun. Representatives from various animal welfare organizations will be on hand to offer training advice, free nail clipping, and free tennis balls. Some of the participating groups include AmbuVet, Brooklyn Bark, Dapper Dawg, FIDO, and Pet Haven Animal Hospital.
The Howl-o-Ween Bark Block Party is SCAR's biggest adoption event of the year, with dogs, cats, rabbits, birds, reptiles, and other small animals looking for forever homes.
Founded in 1998, Sean Casey Animal Rescue is a no-kill shelter located in Windsor Terrace run by 10 to 15 staff members and more than 100 volunteers. The team rescues, rehabilitates, and re-homes dogs, cats, birds, reptiles, amphibians, wildlife, and exotic animals. SCAR takes in more than 2,000 animals a year. Learn more about Sean Casey Animal Rescue at nyanimalrescue.org.
Sean Casey Animal Rescue's 12th Annual Howl-o-Ween Bark Block Party
Sunday, October 20, 12pm to 5pm
153 East 3rd Street (between Fort Hamilton Parkway & Caton Avenue)