Weekend Art Events: October 11-13 (Crown Heights Film Fest, Red Hook Open Studios, Open Mic Night & More)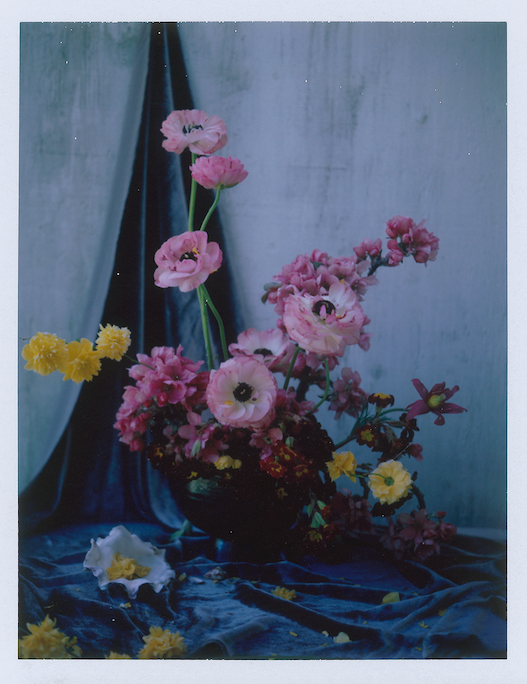 This weekend offers movies, music, literature, and lots of visual art including the Red Hook Open Studios and an opening party for The Balloon Project.
It's also the last weekend to check out No More Water at The Old Stone House and The Heights Players' The Last Night of Ballyhoo at The John Bourne Theatre.
Check out the Bklyner Calendar for more events happening around town or to list one of your own.
Friday, October 11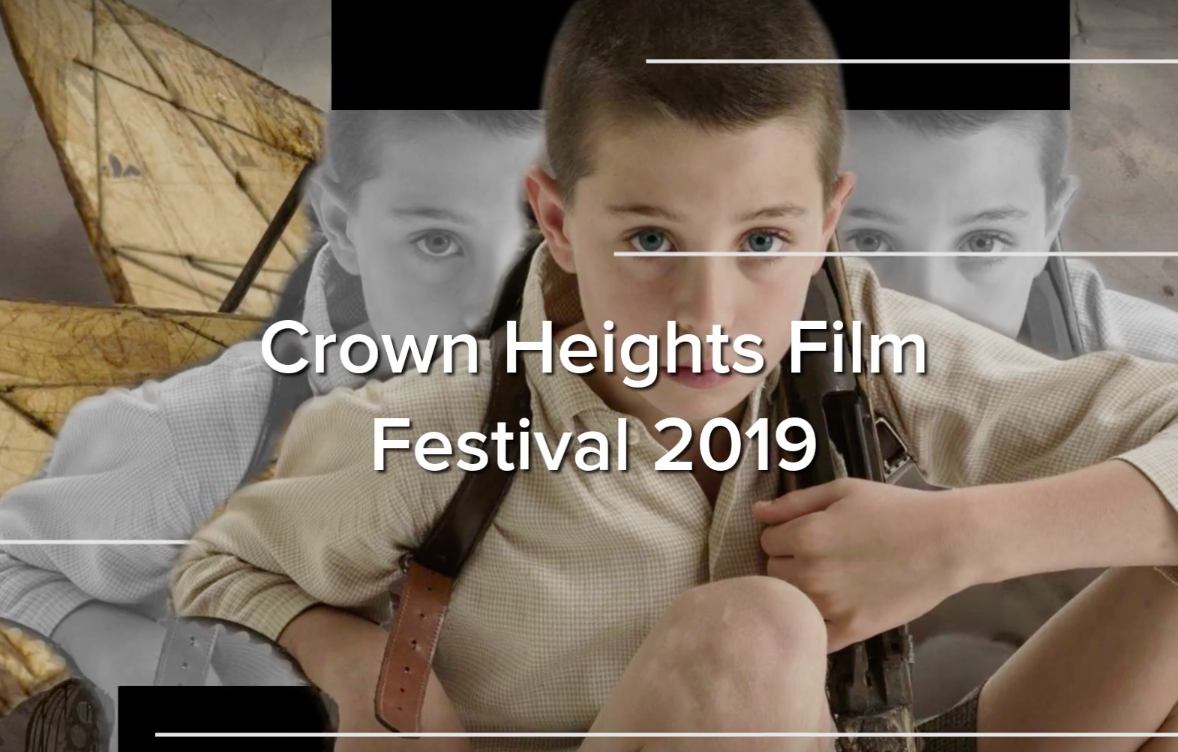 CROWN HEIGHTS FILM FESTIVAL at FiveMyles Gallery, Thursday, October 10-Saturday, October 12, 7pm [Free]: Founded in 2009, the Crown Heights Film Festival brings together neighbors, movie fans, and filmmakers to see independent short films produced locally as well as from around the world. Each evening will screen a different program featuring drama, comedy, animation, and more.
A COMPOSITE LEVIATHAN: 12 EMERGING ARTISTS FROM CHINA at Luhring Augustine Bushwick on view through December 21 [Free]: This exhibition showcases new work by twelve emerging Chinese artists who address globalization, urban sprawl, and technology. The works include paintings, sculptures, videos, and installations that explore the changing yet closely controlled society in which the artists live. Opening reception: Thursday, Oct. 10, 6pm-8pm.
VERONICA SWIFT & EMMET COHEN TRIO at On Stage at Kingsborough, 7pm [Tickets start at $40]: This concert features 25-year-old jazz vocalist Veronica Swift who has headlined several festivals and jazz venues. She will perform songs from The Great American Songbook, including bebop and jazz age favorites.
Saturday, October 12
RED HOOK OPEN STUDIOS at various locations, (+Sunday, Oct. 13) 1pm-6pm [Free]: More than 30 studios, galleries, and shops in Red Hook will open their doors to the public for this weekend event, giving attendees the chance to meet artists and makers, see their work, and learn about their creative process. Read more about Red Hook Open Studios here.
HAPPY HOUR at Spoke the Hub's new Gowanus Arts Annex 298, 5pm-7pm [Suggested donation: $10]: As part of their Oktoberfest fundraising programs to raise money for renovations to Spoke the Hub and Koko NYC's new Gowanus studio, this happy hour will feature drinks, snacks, dancing, and live music performed by Art Lillard's Blue Heaven Jazz Sextet. Stick around for the "New Performance Showcase" at 7:30pm [suggested donation $20]. Learn more about Spoke the Hub and KoKo NYC's Oktoberfest events here.
THE BALLOON PROJECT at AWA GALLERY, on view through November 10  [Free]: This multimedia project incorporates mechanics and video while 32 white balloons inflate and deflate to "simulate refugee and migrants' breathing while fleeing their countries to seek safety and freedom." Artist Yan Kong created the installation as an homage to the "human spirit, courage, and survival." Read more about the exhibit here. Opening reception Saturday, Oct. 12, 5:30pm-8pm.
OPEN MIC NIGHT – BROWN & BOLD at Pakistani American Youth Society, 6pm to 9pm [Free]: The Pakistani American Youth Society hosts this event showcasing local talent with performances in spoken word, comedy, and music.
LIT CRAWL NYC 2019 at various locations in Cobble Hill, 6pm to 11pm [Free]: PEN America and Books Are Magic host this bar crawl taking literature lovers up and down Smith Street for 19 free events and readings. Learn more about LIT Crawl NYC here.
Sunday, October 13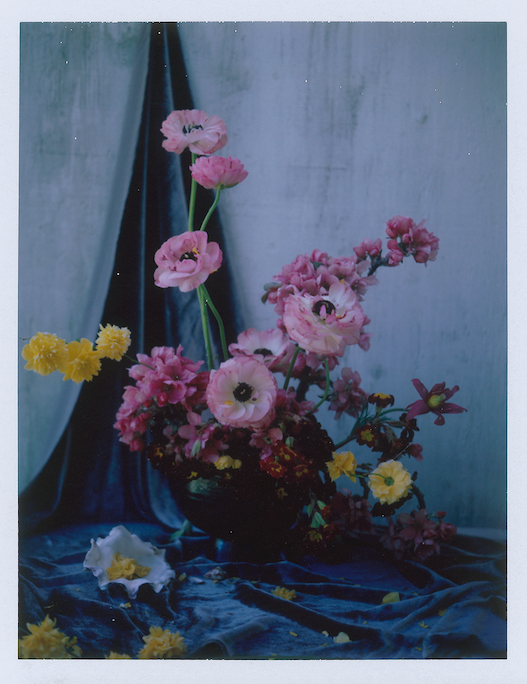 THE ROLE OF A FLOWER  at OSTUDIO, on view through October 27 [Free]: This exhibit features work by artists working with flora in various mediums (photos, prints, textile works) displayed alongside fresh flowers foraged by artist Siri Thorson as well as handmade ceramics by Fernando Aciar. Various dinners and workshops will take place throughout the exhibit's run including a kid-friendly cyanotype workshop and a dyeing session using plants and flowers. Opening reception: Sunday, Oct. 13, 4pm to 8pm.
Ongoing…
NO MORE WATER at Old Stone House and Washington Park, through October 12 [Free]: This exhibition brings together emerging artists Tahir Carl Karmali and Justin Sterling to respond to The Old Stone House's unique space. Both artists use reclaimed and abstracted vernacular materials—including used cell phone batteries and broken windows—to symbolize local and global policies that contribute to inequality and displacement. Learn more about the exhibit here.
THE LAST NIGHT OF BALLYHOO at The John Bourne Theatre, (through Sun. Oct. 13) 8pm [Tickets $20]: The Heights Players present this production set in Atlanta, Georgia in December 1939 as the Freitag family prepares for Ballyhoo, the social event of the season. Boo is determined to have her unpopular daughter, Lala, attend Ballyhoo and find a socially acceptable husband.
PERLA KRAUZE SOLO EXHIBITION at The Chimney, through October 20 [Free]: The Chimney presents "small landscapes from near and far" by Mexican artist Perla Krauze. For the exhibit, Krauze has documented two geographies: the Mexican land and New York's urban terrain, representing a personal topography—an emotional map—that questions the notion of territorial belonging.
COLLABORATIVE WORKS ON PAPER at Booklyn, 6pm-9pm, exhibition on view through October 26 [Free]: Booklyn and Friends, Peace, and Sanctuaryhost an opening for this group exhibition featuring works on paper and textiles that celebrate cultural and historical moments, personal stories, and friendship. Several of the artists, many of who resettled in Philadelphia from Iraq and Syria, will be at the opening.
BROOKYN WATERFRONT ARTISTS COALITION FALL EXHIBITS at 481 Van Brunt Street, exhibitions on view through Oct. 27 [Free]: Celebrate Brooklyn artists at BWAC where three shows are on view in their 25,000-square-foot Civil War-era warehouse space: the BWAC member show; the COLOR national juried show; and Grand Installations-Spatial Relations.
LIFE ON SPACESHIP EARTH at Lucas Lucas Gallery, extended through November 3 [Free]: Artist Alexis Kandra's new exhibit focuses on endangered species, a subject that seems particularly critical now following cuts to the Endangered Species Act. Kandra hopes to inspire conservation and awareness through her paintings. A portion of the proceeds from all artwork sales will be donated to the Natural Resources Defense Council. Read more about the exhibit here.
PRIVATE LIFE at Established Gallery, exhibition on view Oct. 5 through Nov. 3 [Free]: This solo exhibition by Greg Griffith features paintings inspired by the artist's day-to-day experiences, family, and personal musings. Layers of opaque colors create "hard edge shapes that convey space, depth, and emotion." Opening reception: Saturday, Oct. 5, 7pm to 10pm.
BEYOND GEOGRAPHIES: CONTEMPORARY ART AND MUSLIM EXPERIENCE at BRIC House, September 13 – November 17 [Free]: BRIC presents the work of 8 artists of Middle Eastern, South Asian, and African-American descent documenting the various dimensions of the Muslim experience. The artwork includes installation, photography, sculpture, video, performance, and painting drawn from the artists' experiences "as members of disparate diasporic communities, as immigrants, and as participants in the contemporary art discourse." Read more about Beyond Geographies here.
I AM FERTILE GROUND at Green-Wood Cemetery Catacombs, Saturdays & Sundays 10:30am – 4:30pm through November 17 [Free]: Artist Janine Antoni presents a site-specific installation in Green-Wood's catacombs. Influenced by the imagery and details of religious icons, she pays "homage to what she has discovered through her improvisational dance practice." The works depict gestures and body parts as she expresses herself through dance and her body serves "as a vehicle for spiritual experiences." Read more about the exhibit here.
LADIES OF SORROW at Morbid Anatomy Library, Green-Wood Cemetery, Sept. 28-Nov. 17 [Free]: Morbid Anatomy returns to Green-Wood Cemetery's Fort Hamilton Gate House for its fourth pop-up exhibition, Ladies of Sorrow. "From Catholicism's Madonna Dolorosa to the Victorian 'cult of the dead' to professional weepers, women have been responsible for many of the traditions, rituals and duties associated with mourning." The works on view explore grief and femininity in art and material culture. Read more about the exhibit here.
JACOLBY SATTERWHITE | YOU'RE AT HOME at Pioneer Works, on view through November 24  [Free]: Jacolby Satterwhite's solo show at Pioneer Works features an immersive environment of video projections, virtual reality, live performance, sculpture, and a recreation of the defunct Tower Records store. The store sells copies of Love will find a way home, a newly released double album by PAT, a collaboration between Satterwhite and musician Nick Weiss. The LP features remixed and manipulated audio of Satterwhite's mother Patricia's a cappella voice, layered over electronic dance tracks.
MIRROR MIRROR ON THE WALL at St. Francis College, exhibition on view through Dec. 17. Hours vary, check website. [Free]: The 33 contemporary portraits, figure drawings, and sculptures on display were culled from the Lise Curry Art Collection, a 200+ piece collection acquired over 30 years that will be bequeathed to the college.
AN OPENING at the Brooklyn Historical Society, through June 20 [Suggested admission $10]: Brooklyn Historical Society presents Kameelah Janan Rasheed's An Opening, an immersive sound and art installation created to respond to BHS's Muslims in Brooklyn oral history project. Read more about Rasheed and the exhibit here.