Red Hook Open Studios Oct. 12-13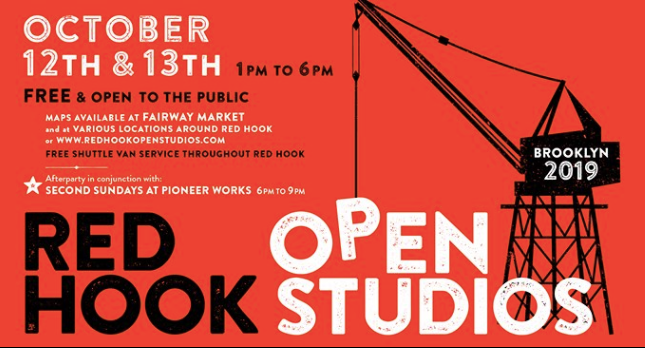 RED HOOK – Dozens of artists and makers in Red Hook will welcome visitors to their workspaces this weekend during the Red Hook Open Studios.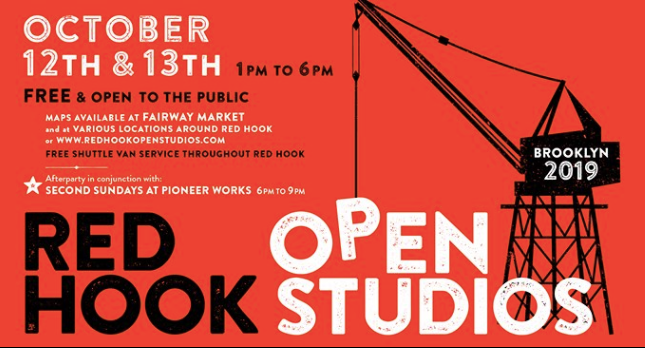 More than 30 studios, galleries, and shops will open their doors for the event, giving attendees the opportunity to meet artists and artisans, see their work, and learn about their creative process. Painting, drawing, sculpture, photography, collage, glasswork, and more will be showcased, as well as audio installations and live improvised music.
NYC Ferry will provide shuttle buses to transport attendees to locations across the neighborhood. The central pick-up location will be at Pioneer and Conover Streets with pick-up times coordinating with the NYC Ferry schedule. Stops will include:
Conover Street & Pioneer Street
47 Commerce Street
17A Dwight Street
144 Dwight Street
116 Beard Street
243 Conover Street
Maps of the participating venues are available at Fairway (480-500 Van Brunt Street) and online at redhookopenstudios.com.
The after-party will take place at Pioneer Works (159 Pioneer Street) on Sunday from 6pm to 9pm. The party will coincide with Pioneer Works' Second Sunday event series, featuring interactive programs, food, and live music.
Red Hook Open Studios
Saturday, October 12 & Sunday, October 13, 1pm to 6pm
Various locations