Restaurant News: Stumptown Coffee Opens, Gage & Tollner Fundraising & More
Here's some news on eateries opening soon and closing in northwestern Brooklyn's ever-evolving restaurant scene. It's difficult to keep up with all the changes, so tips are always welcome at editor@bklyner.com.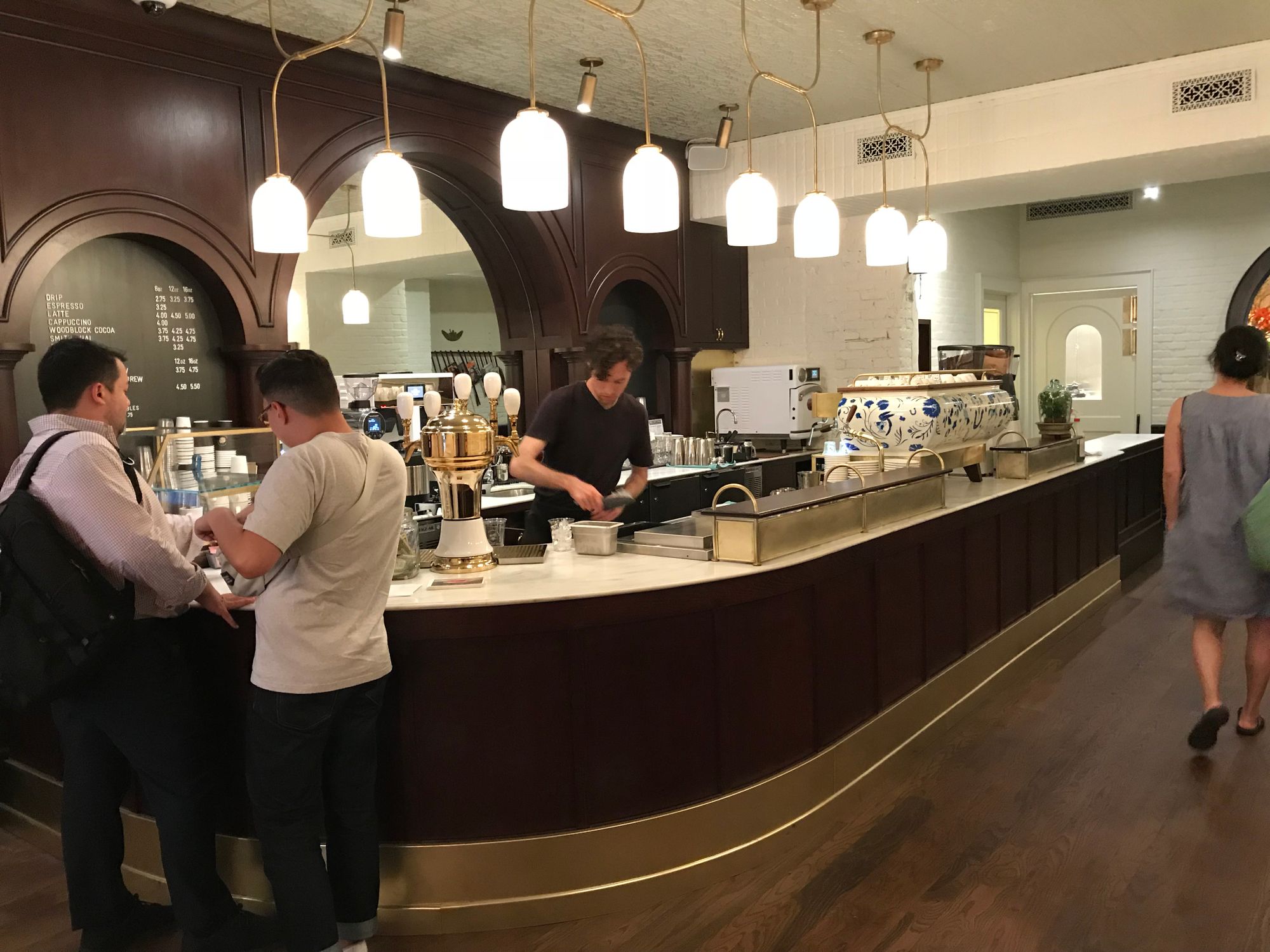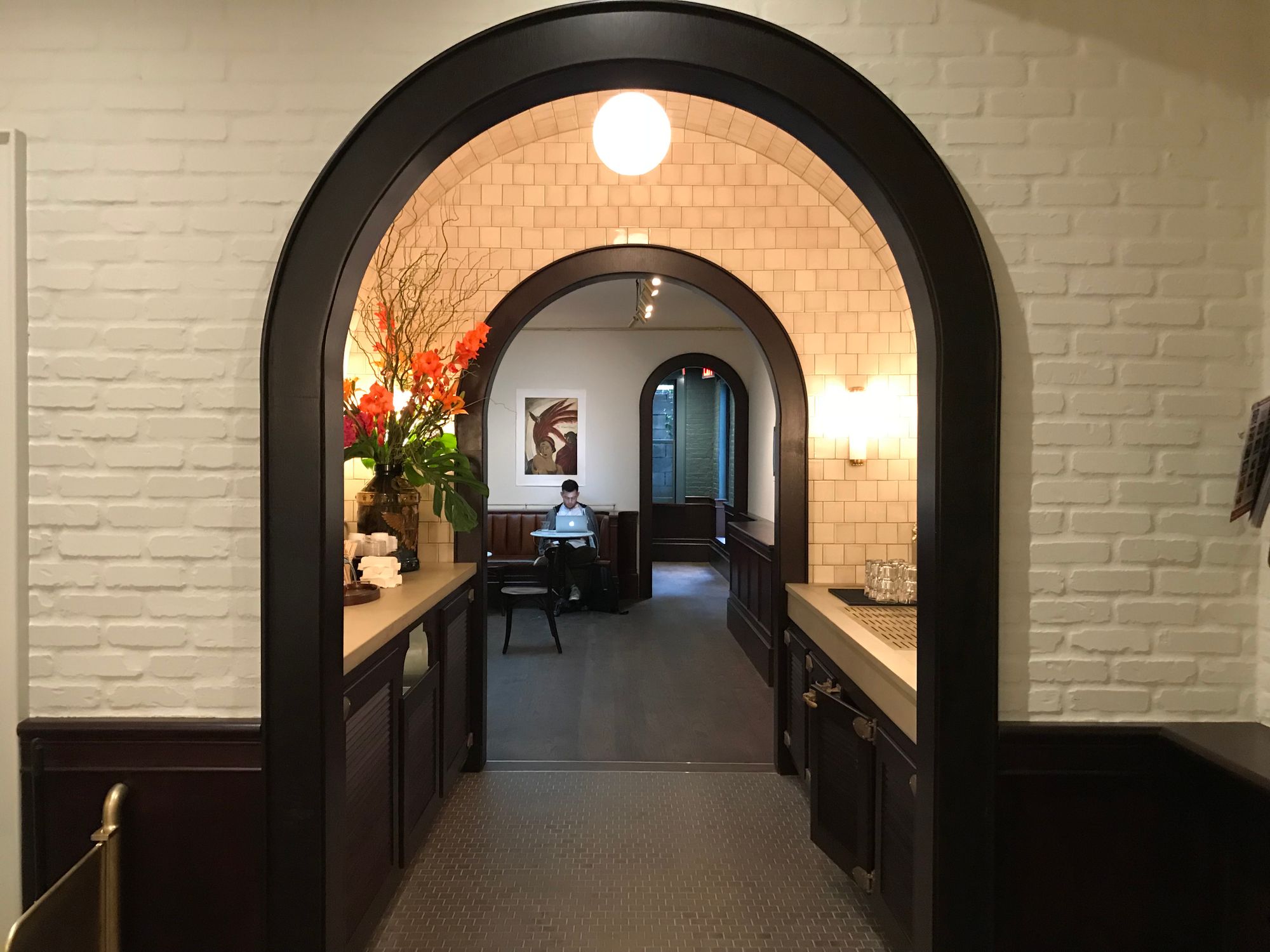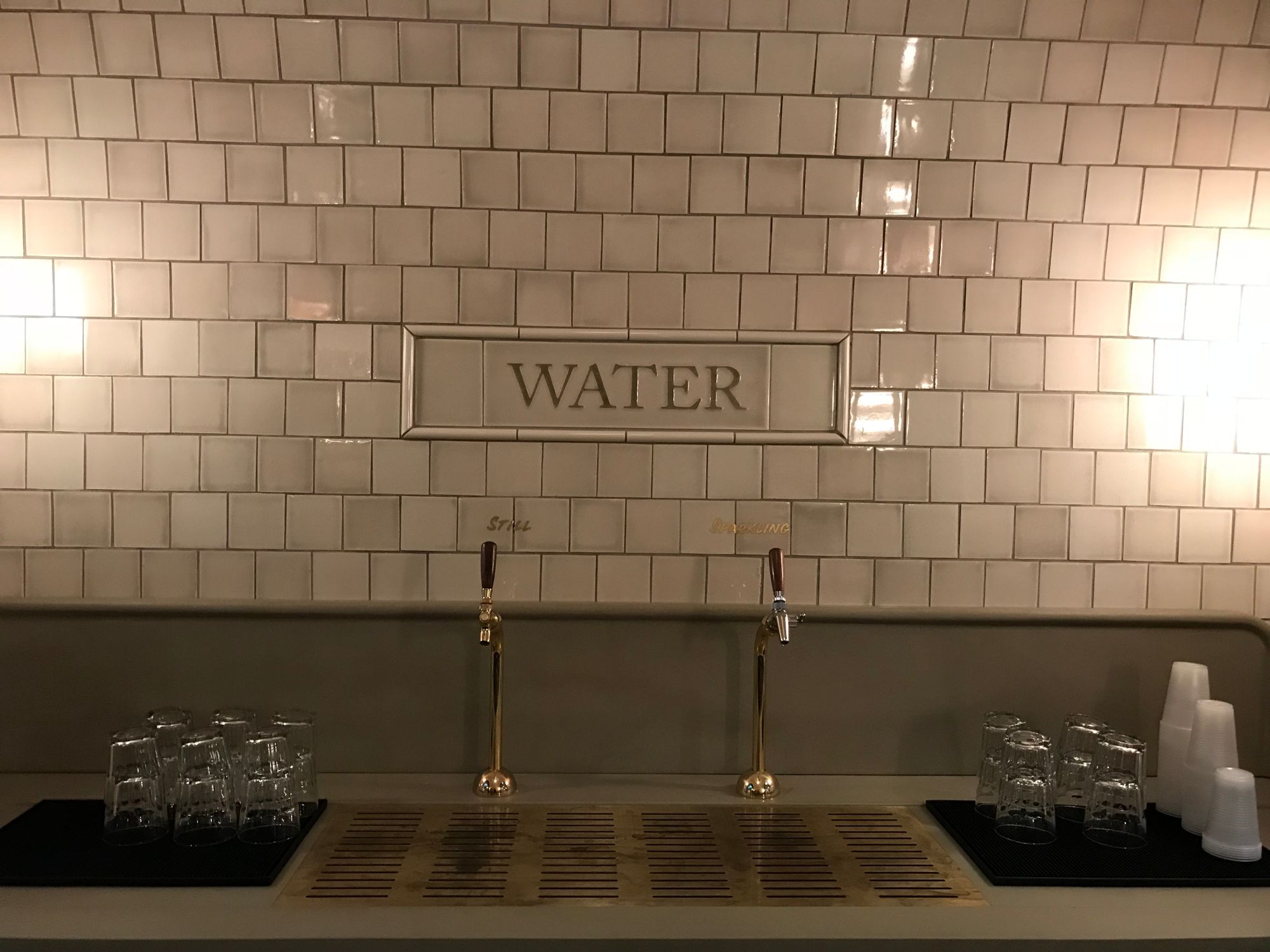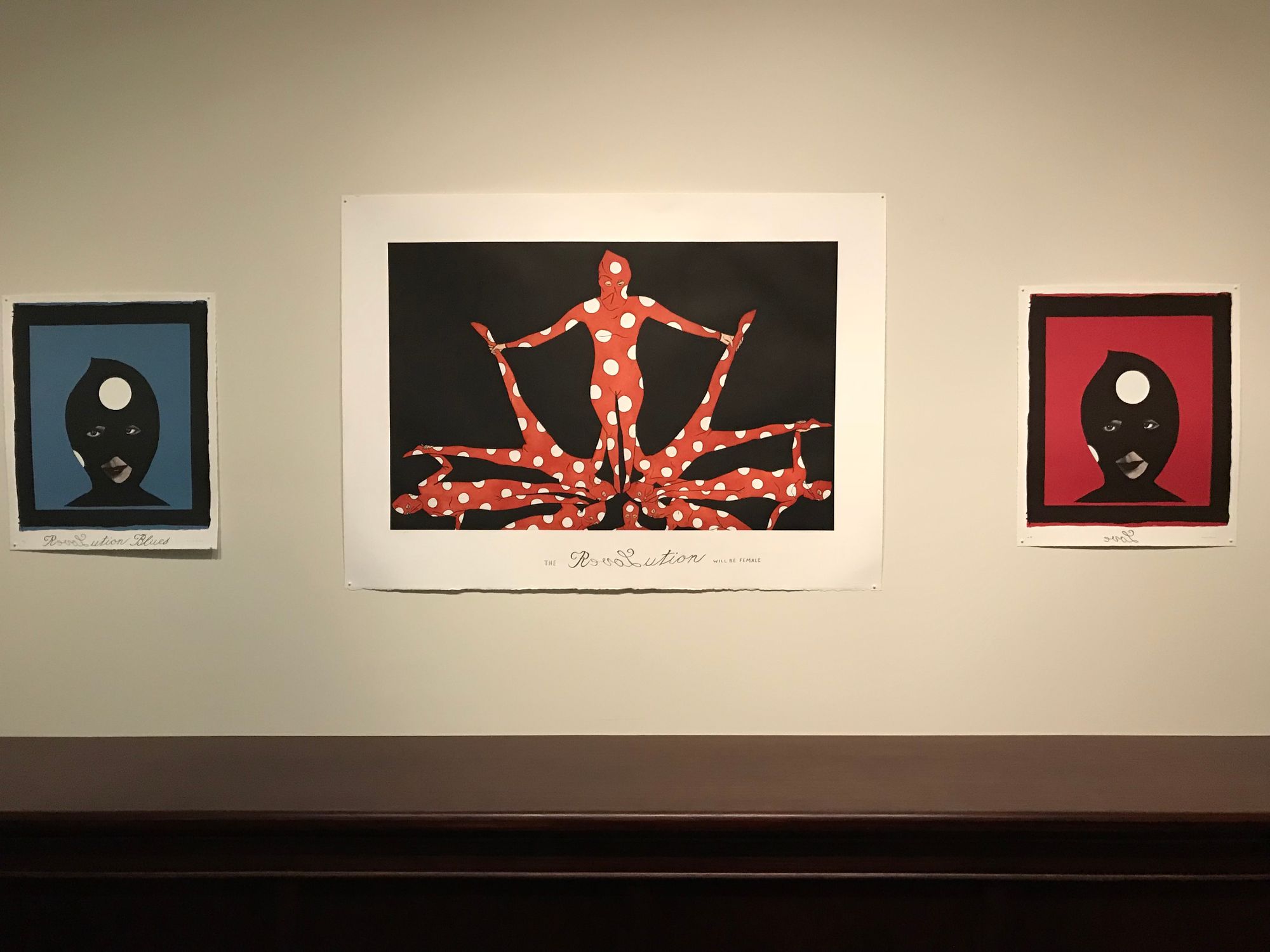 Stumptown Coffee, 212 Pacific Street, Boerum Hill/Cobble Hill
The highly anticipated Brooklyn outpost of Stumptown Coffee opened on Monday in a former 19th-century firehouse located on the border of Boerum Hill and Cobble Hill. The Portland, Oregon-based company's new café is beautiful and will make for a cozy spot to enjoy a cup of coffee, with a small garden-like seating area in front, marble countertops and tables, brass accents, gleaming white subway tiles, wood-trimmed arched doorways, fresh-cut flowers, as well as artwork by Brooklyn-based artist Marcel Dzama displayed in the rear seating area that's topped with a stained glass skylight. Daily Coffee News has more.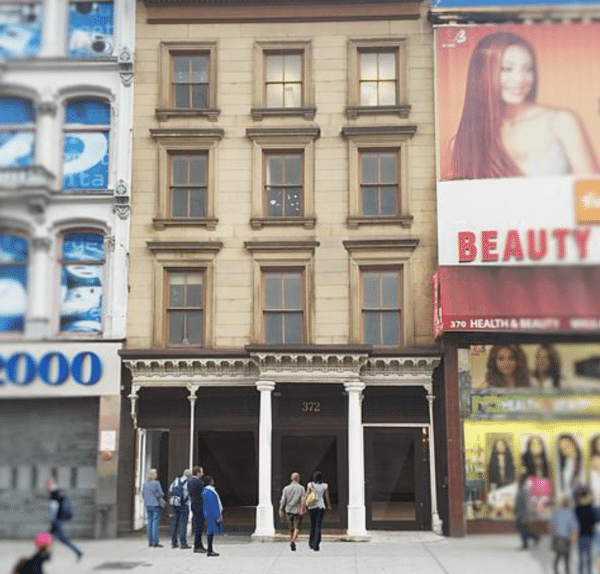 Gage & Tollner, 372-374 Fulton Street, Downtown Brooklyn
With the closure of discount retailer Ladies and Gents in late 2016, the owner of the landmarked building that previously housed the iconic Gage & Tollner restaurant for more than a century was looking to bring in another upscale eatery worthy of the venue's legacy. The search may be over as The New York Times reported last month that three Red Hook restauranteurs have launched a crowdfunding campaign to revive the space.
Fort Defiance's St. John Frizell, along with Sohui Kim and Ben Schneider, the owners of The Good Fork and Insa, are hoping to raise $600,000 to help relaunch the eatery. They plan to serve traditional fare alongside southern cuisine (in honor of Edna Lewis, Gage & Tollner's chef in the 1980s) on the main floor and open a 19th-century inspired tropical cocktail bar on the upper level. Contribute to the fundraiser at wefunder.com.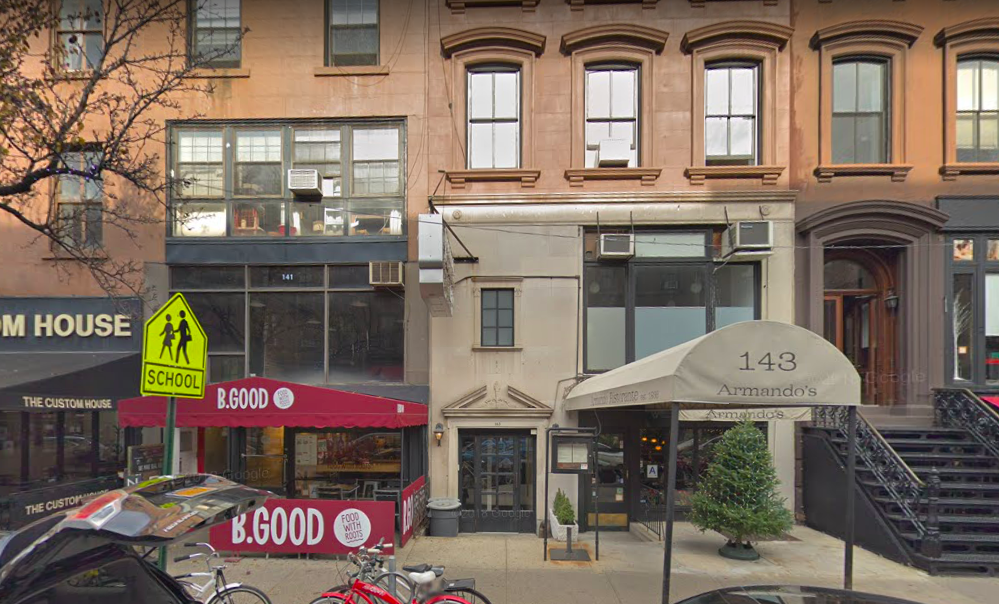 Grand Canyon Diner, 143 Montague Street, Brooklyn Heights
Grand Canyon Diner returns to Montague Street in the space next door to its former home at 141 Montague. The diner's new address previously housed Armando's Restaurant and Bar for 82 years before the Italian eatery shuttered in May.
The owner of Grand Canyon Diner, Gonzalo Carretto, closed his former Brooklyn Heights location in 2015, the Brooklyn Daily Eagle reports, but runs another Grand Canyon location at 179 7th Avenue in Park Slope as well as Mex Carroll's Diner at 192 Columbia Street in the Columbia Street Waterfront District. Carretto recently signed a 15-year lease for the 143 Montague storefront and plans to open in the fall, according to paper.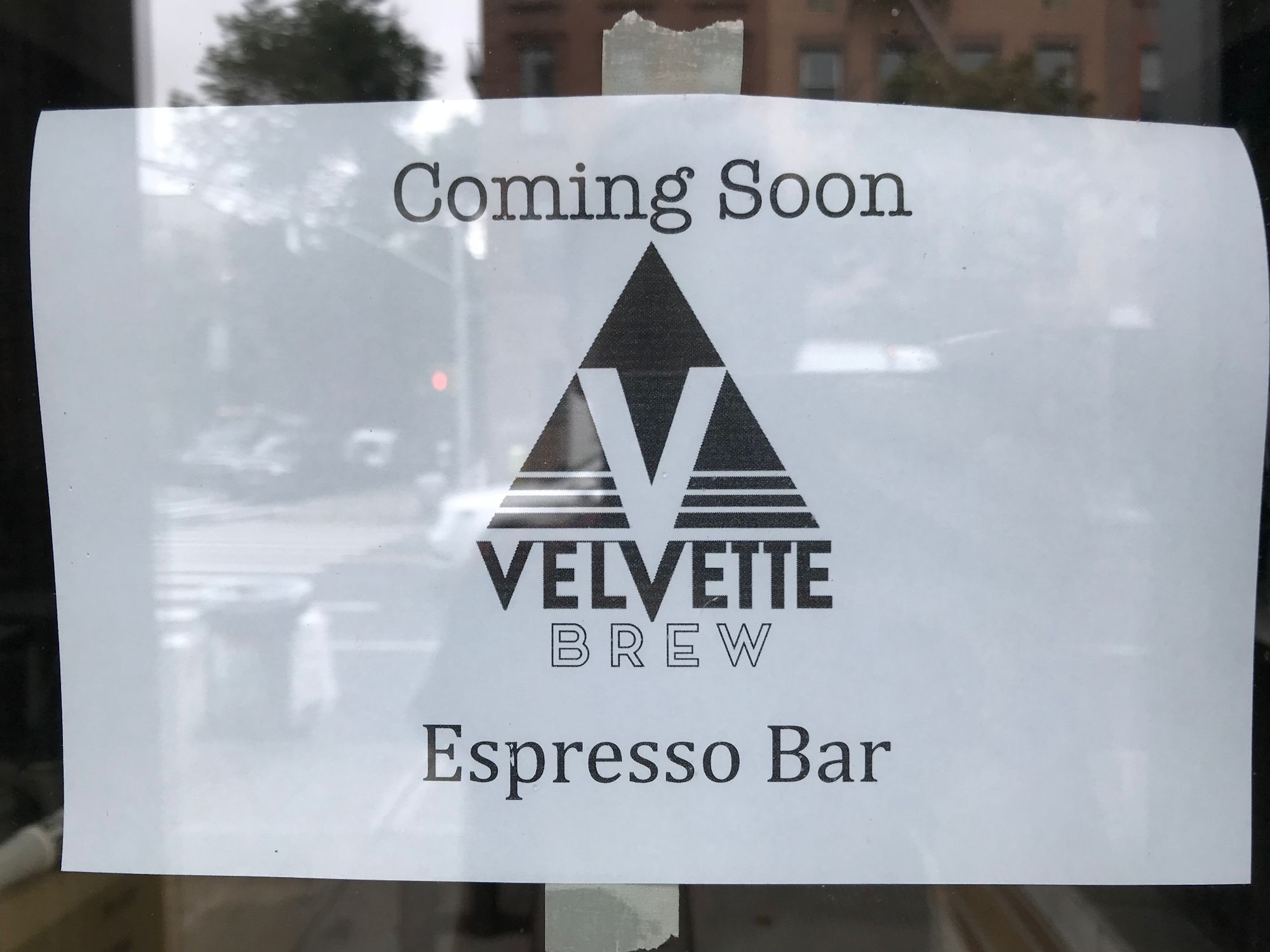 Velvette Brew, 279 5th Avenue (at 1st Street), Park Slope
A sign reading "Coming Soon" was recently spotted on the door of Velvette Brew's second location at the corner of 5th Avenue and 1st Street where Henri on 5th used to be. The barista-owned coffee shop has another café at 251 Smith Street in Carroll Gardens. There was no answer at the Smith Street location when BKLYNER called for more information.
UPDATE: Velvette Brew let us know that they are now open at 279 5th Avenue. Their hours are 7am to 6pm daily.
Saigon, 383 5th Avenue, Park Slope
Sadly, a neighbor informed us that this family-owned eatery serving authentic Vietnamese cuisine has closed after one year on 5th Avenue near 6th Street.
Park Terrace Grill, 370 5th Avenue, Park Slope
Another neighbor let us know that a new business called Park Terrace Grill is coming to the 370 5th Avenue storefront that was most recently home to Turkish eatery Mis Grill. The venue's website is not live yet and the phone number listed went to voicemail. Stay tuned for updates.
Renovations are also said to be happening on the corner of 5th Avenue and 5th Street in the former home of burger and dessert spot Café Wolf, 330 5th Avenue, Park Slope. Unfortunately, the grates were down on the recent morning that BKLYNER stopped by, so check back for updates on this one as well.
Fleishers Craft Butchery, 192 5th Avenue, Park Slope
And lastly, Fleishers will be expanding into the former Nahm Thai Kitchen space at 194 5th Avenue next door and opening The Silo, a venue for culinary classes and butchery demonstrations. A staff member at the 5th Ave butcher shop said that the company will also relocate its headquarters from Manhattan into the new Park Slope space. They hope to open within two months, just in time for the holidays.