5 Years Since Sandy: Red Hook's Barnacle Parade [Photos/Video]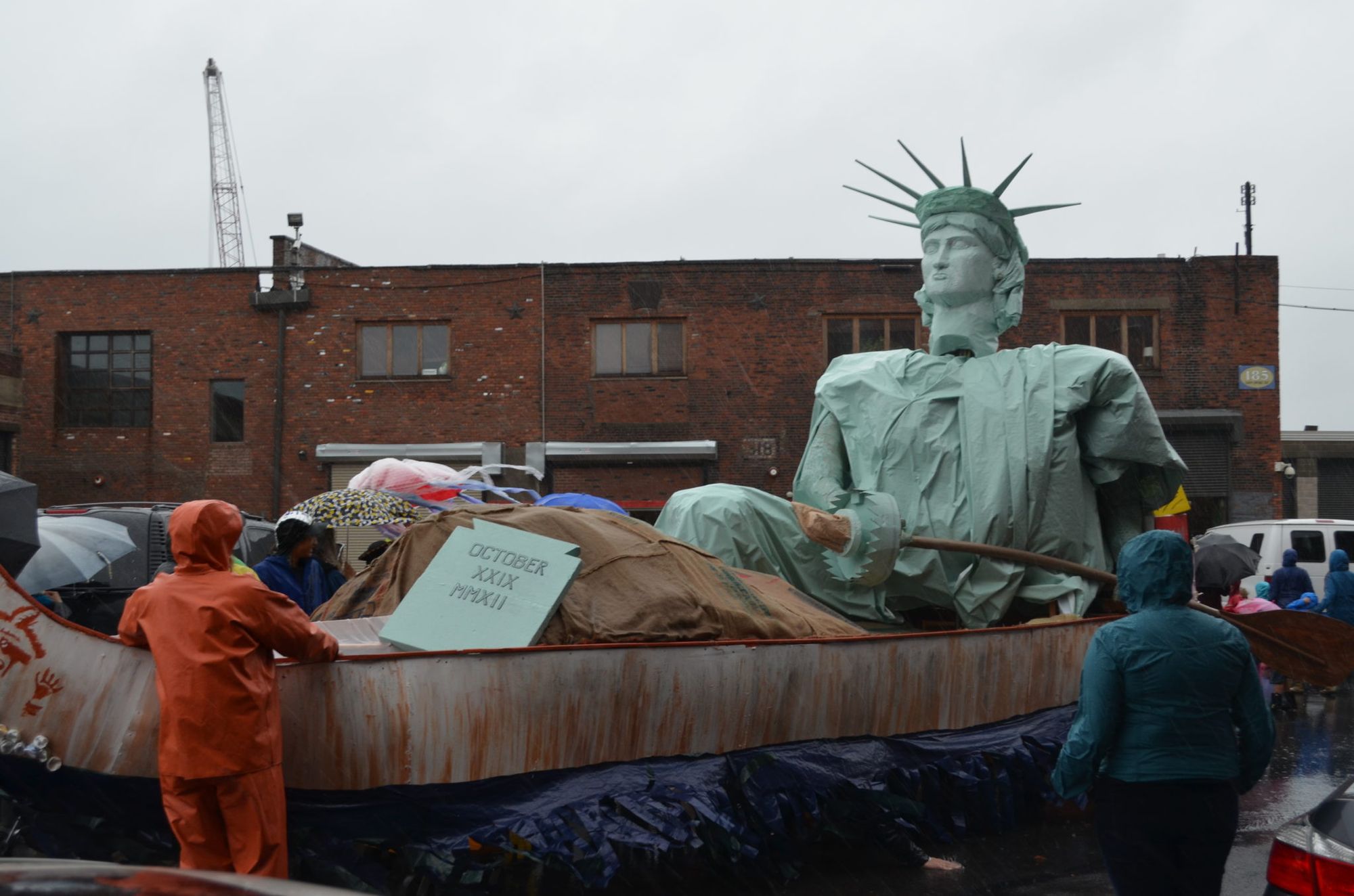 RED HOOK – Despite the driving rain on Sunday, hundreds of locals turned out for Red Hook's fourth annual Barnacle Parade, a fun community event that commemorates the anniversary of Hurricane Sandy hitting the waterfront neighborhood and celebrates its resilient, tenacious residents.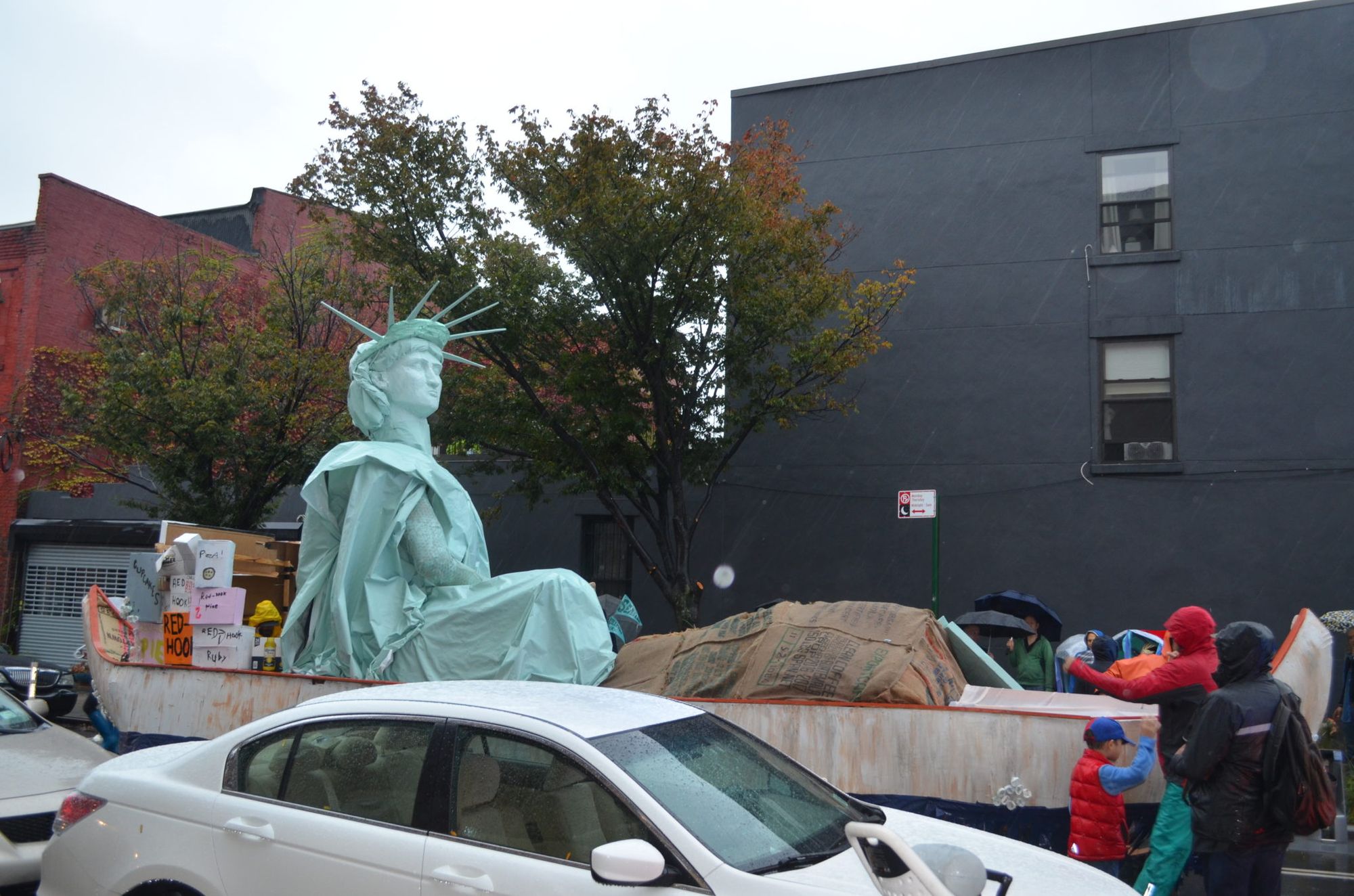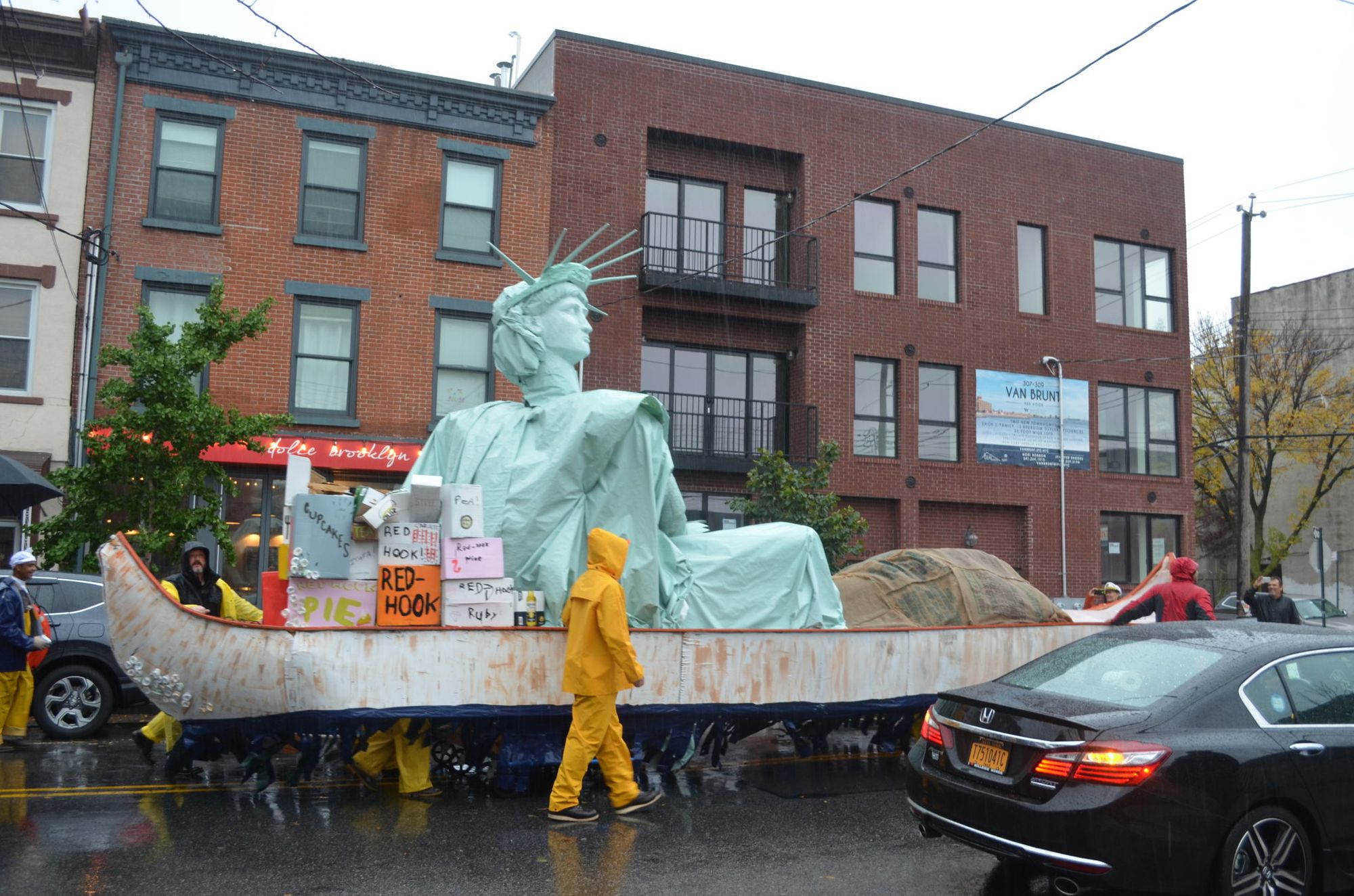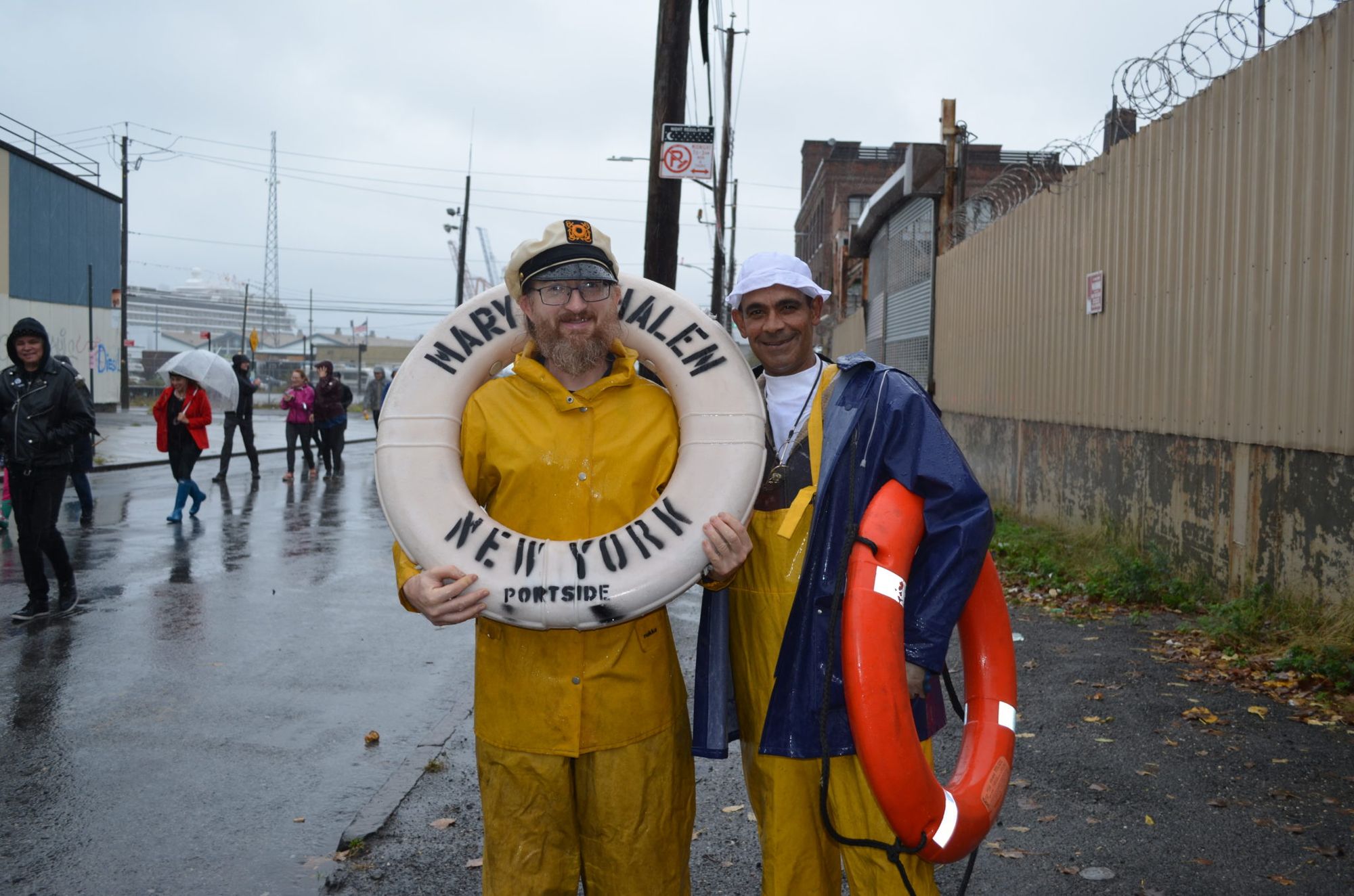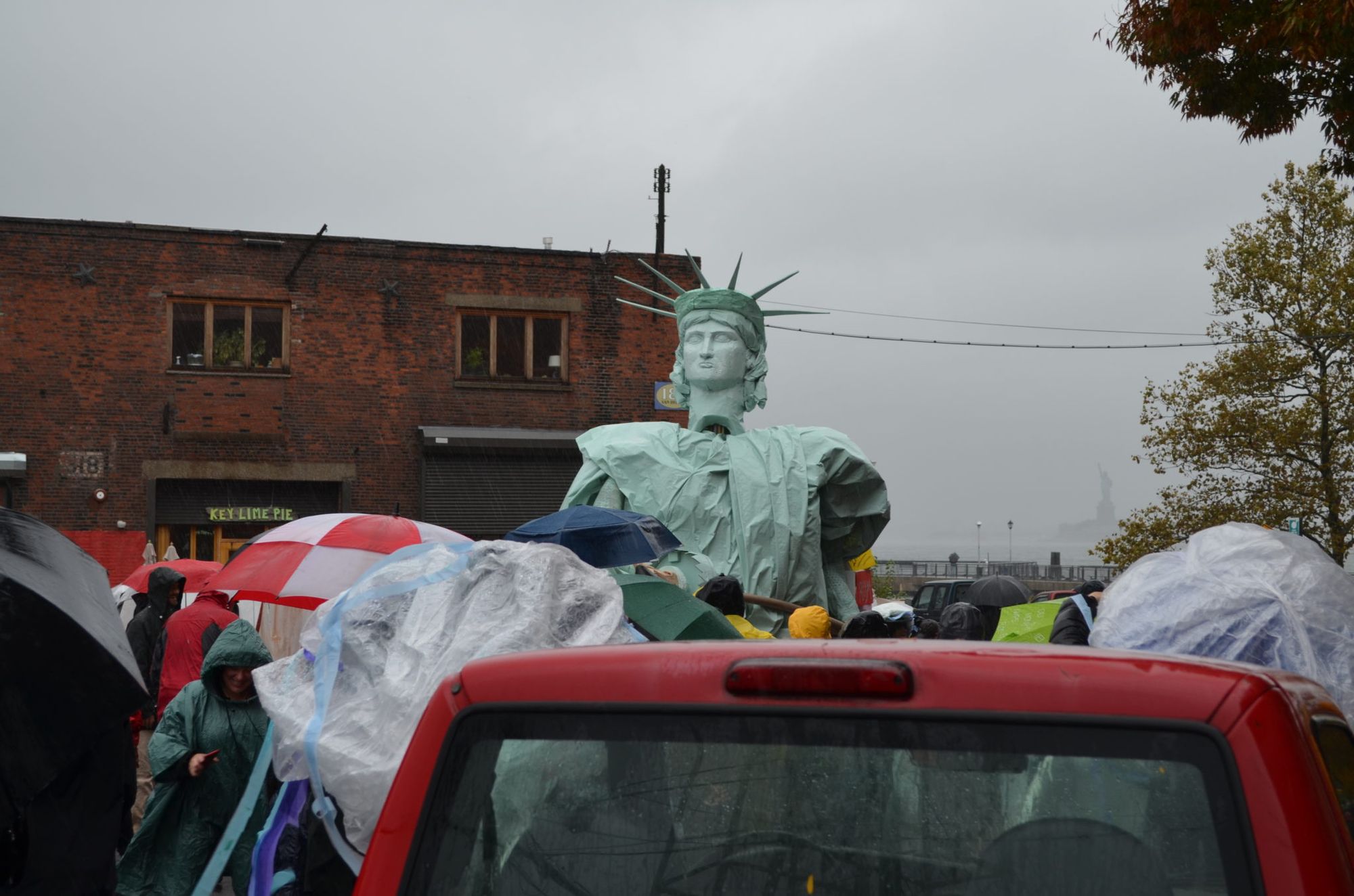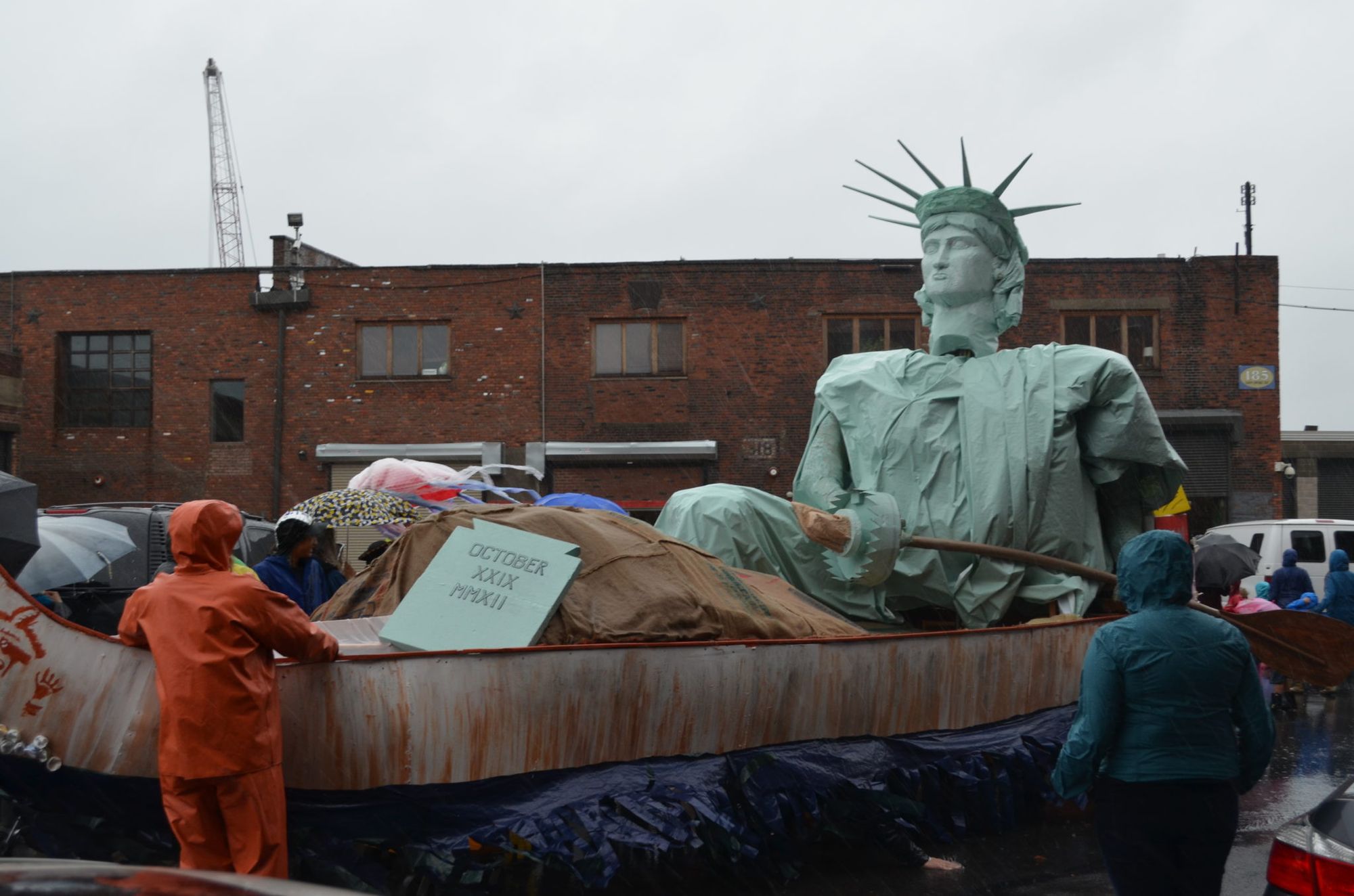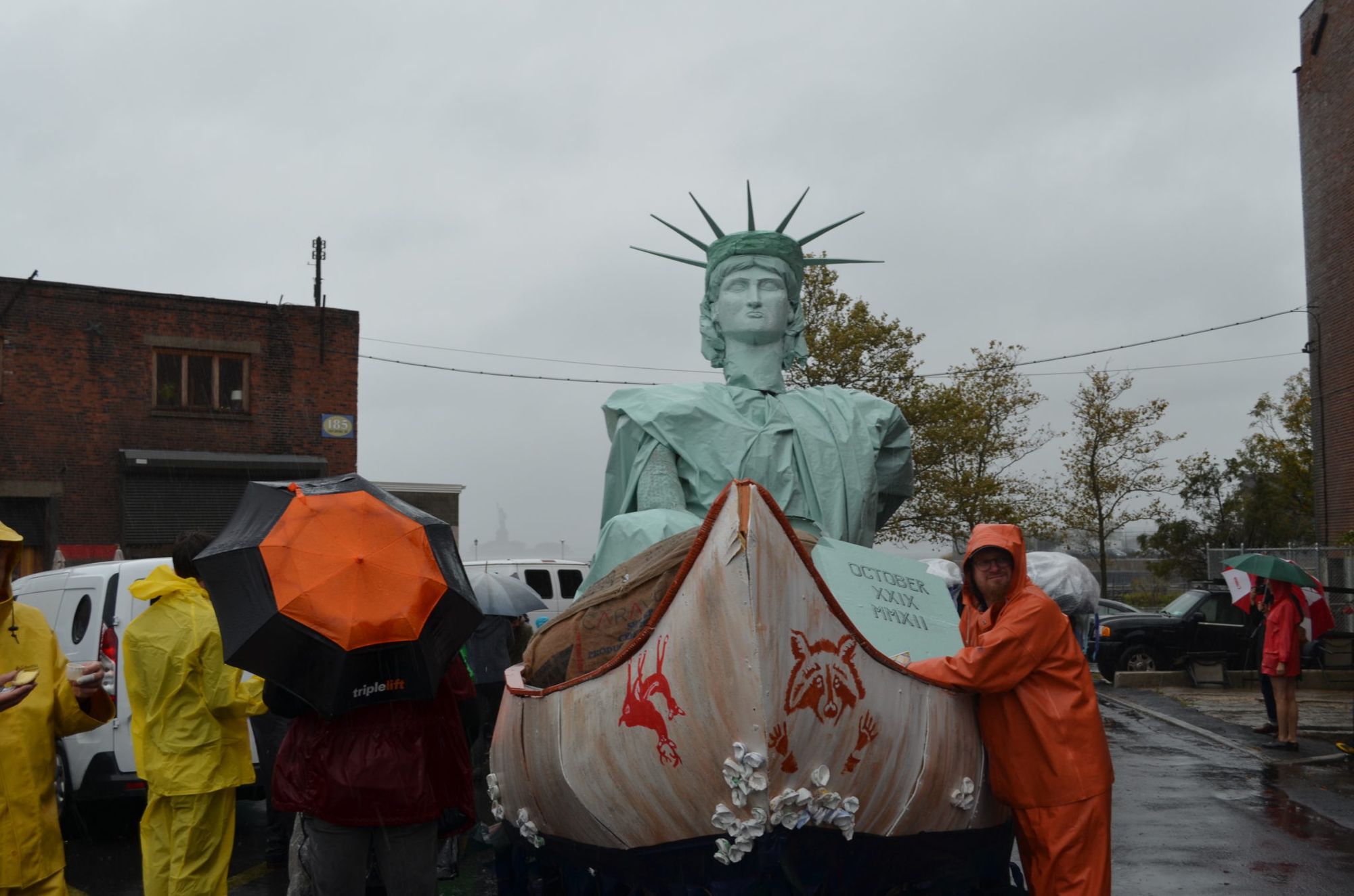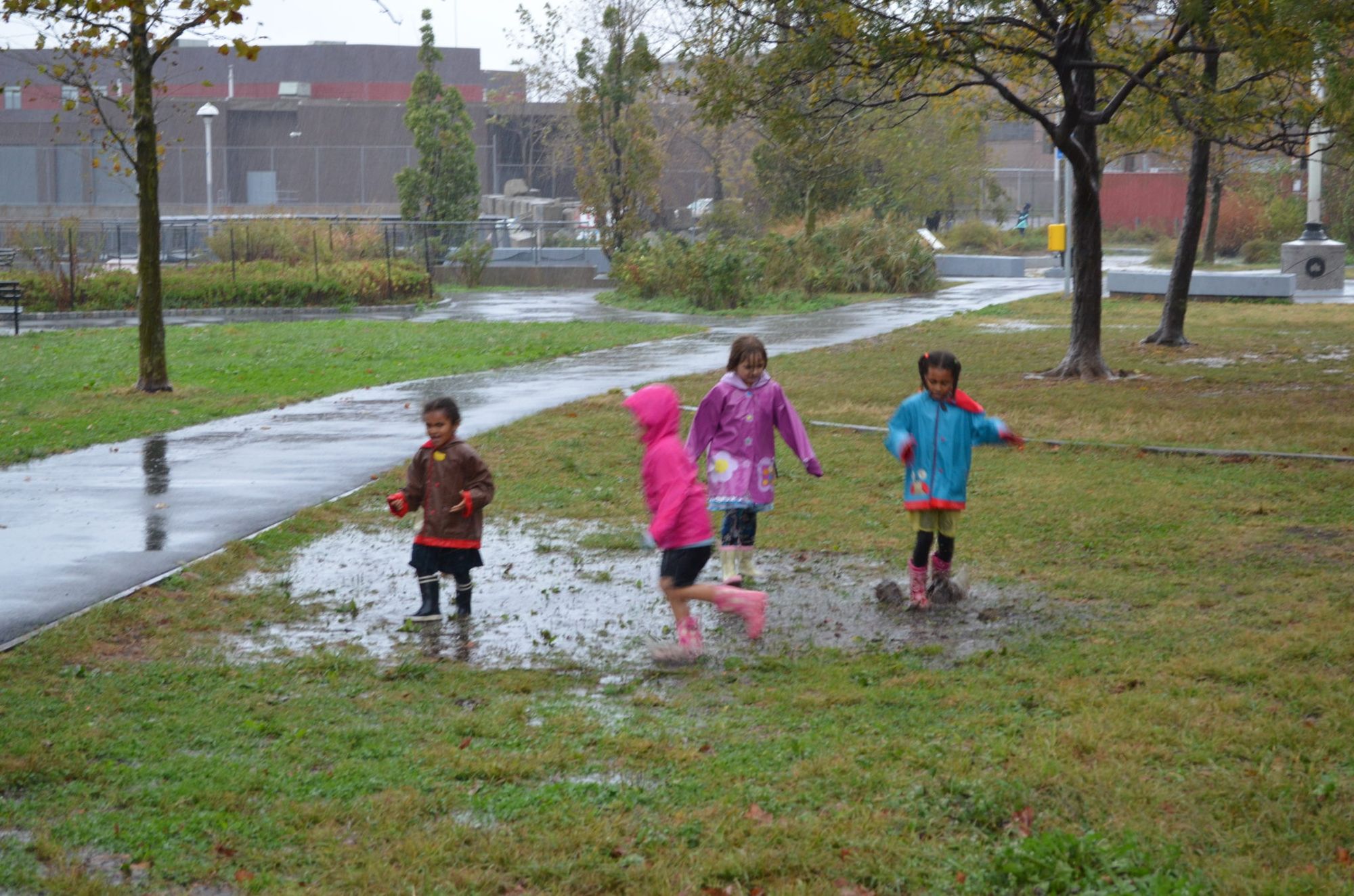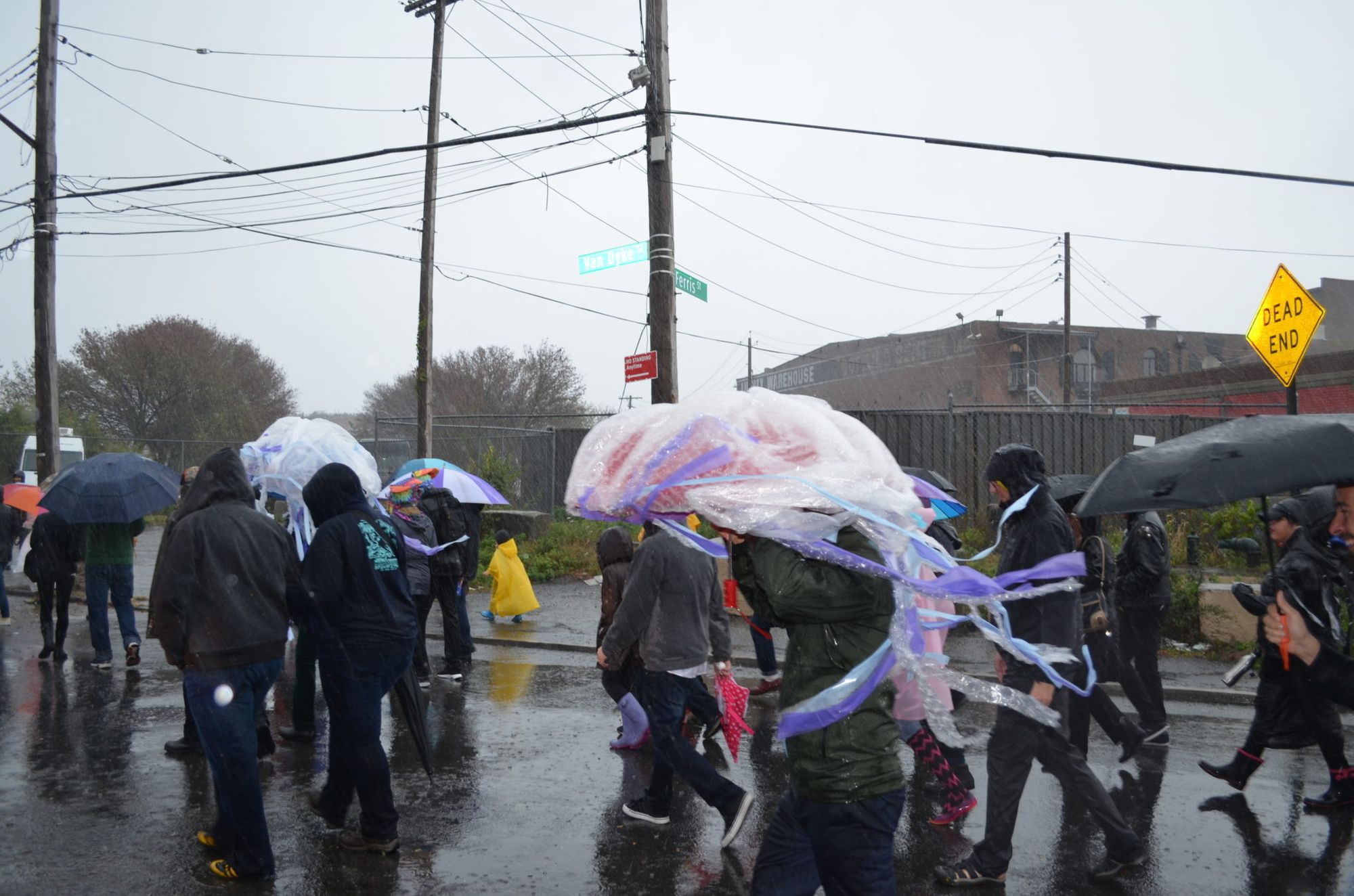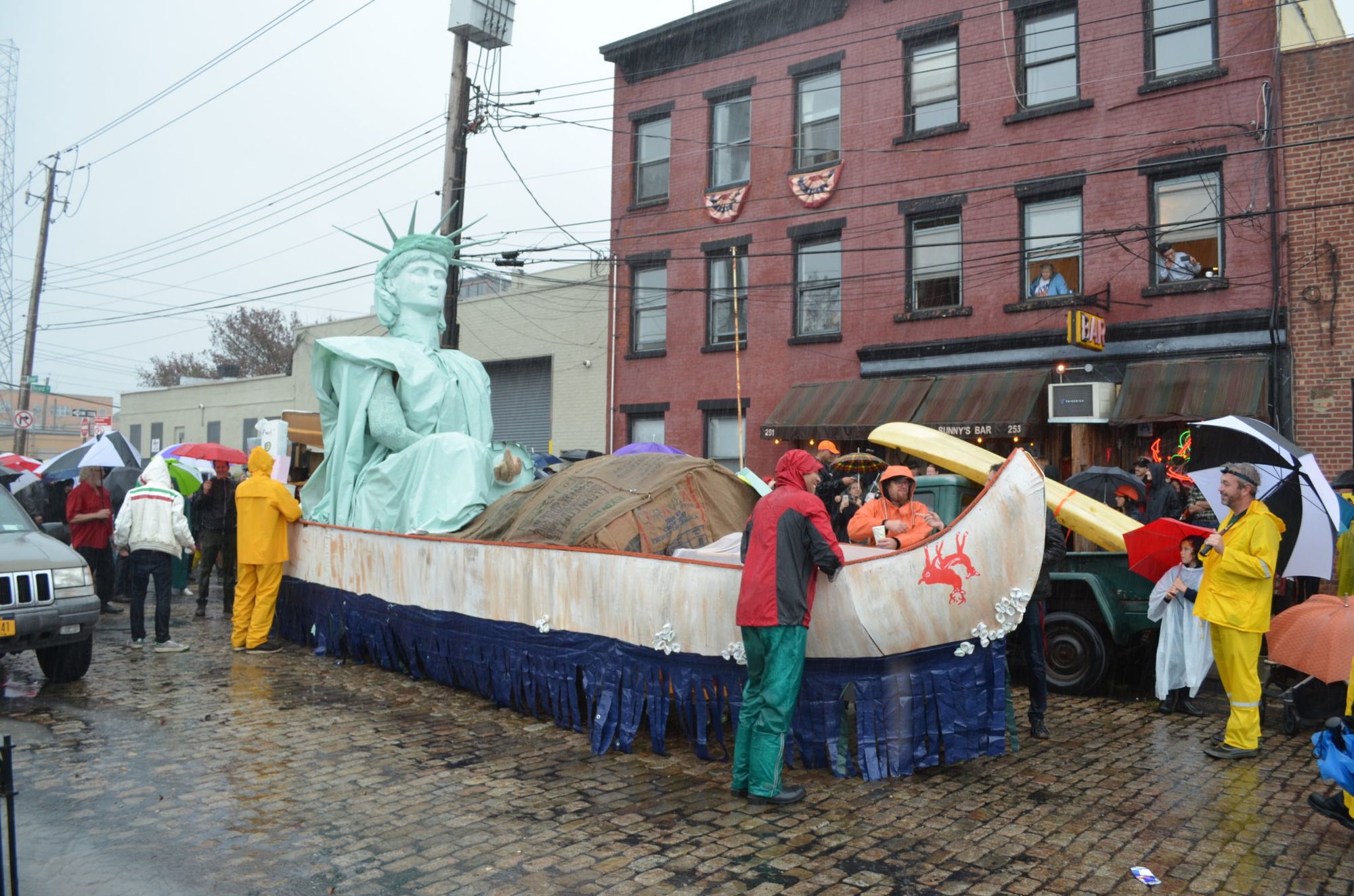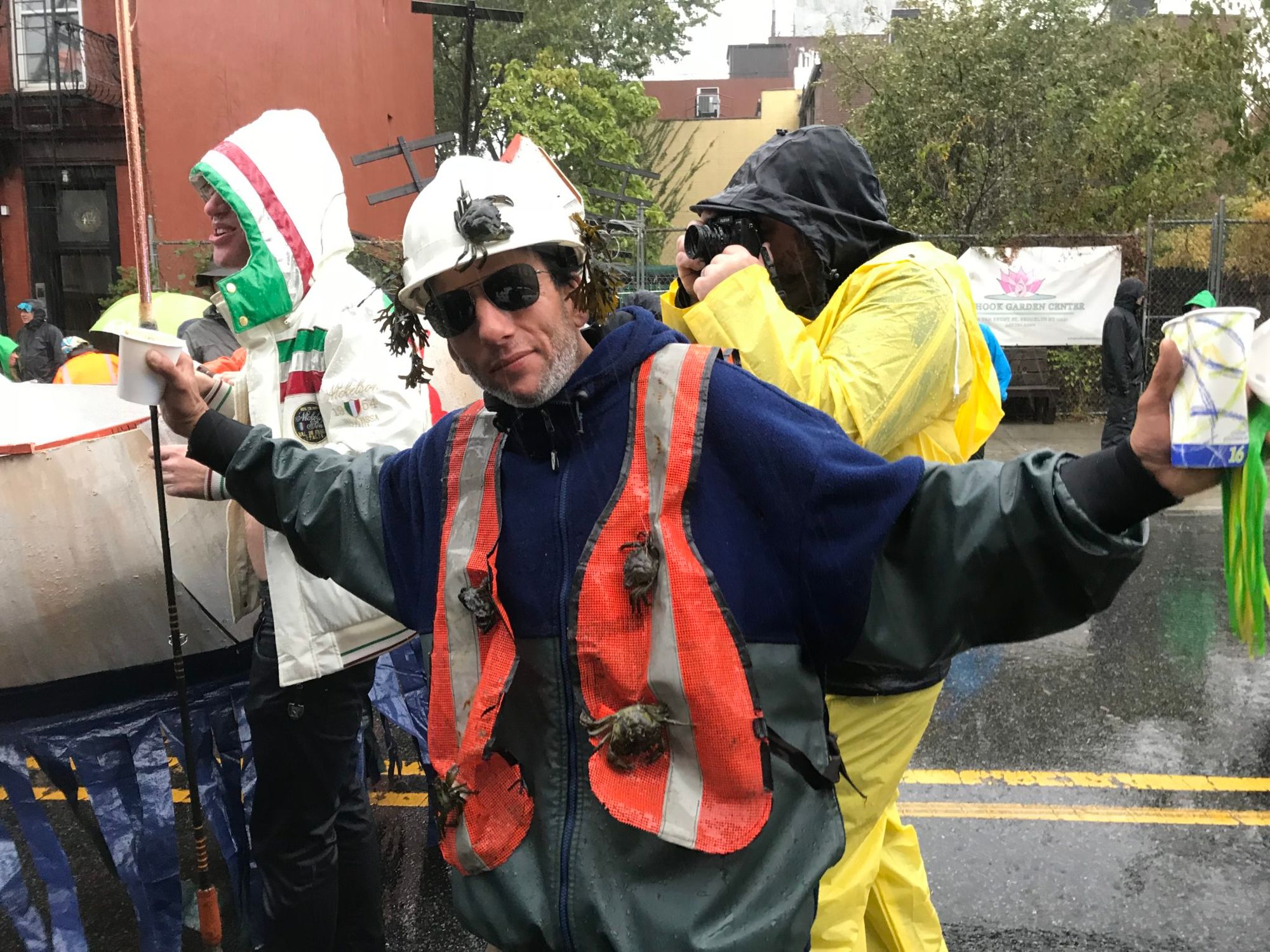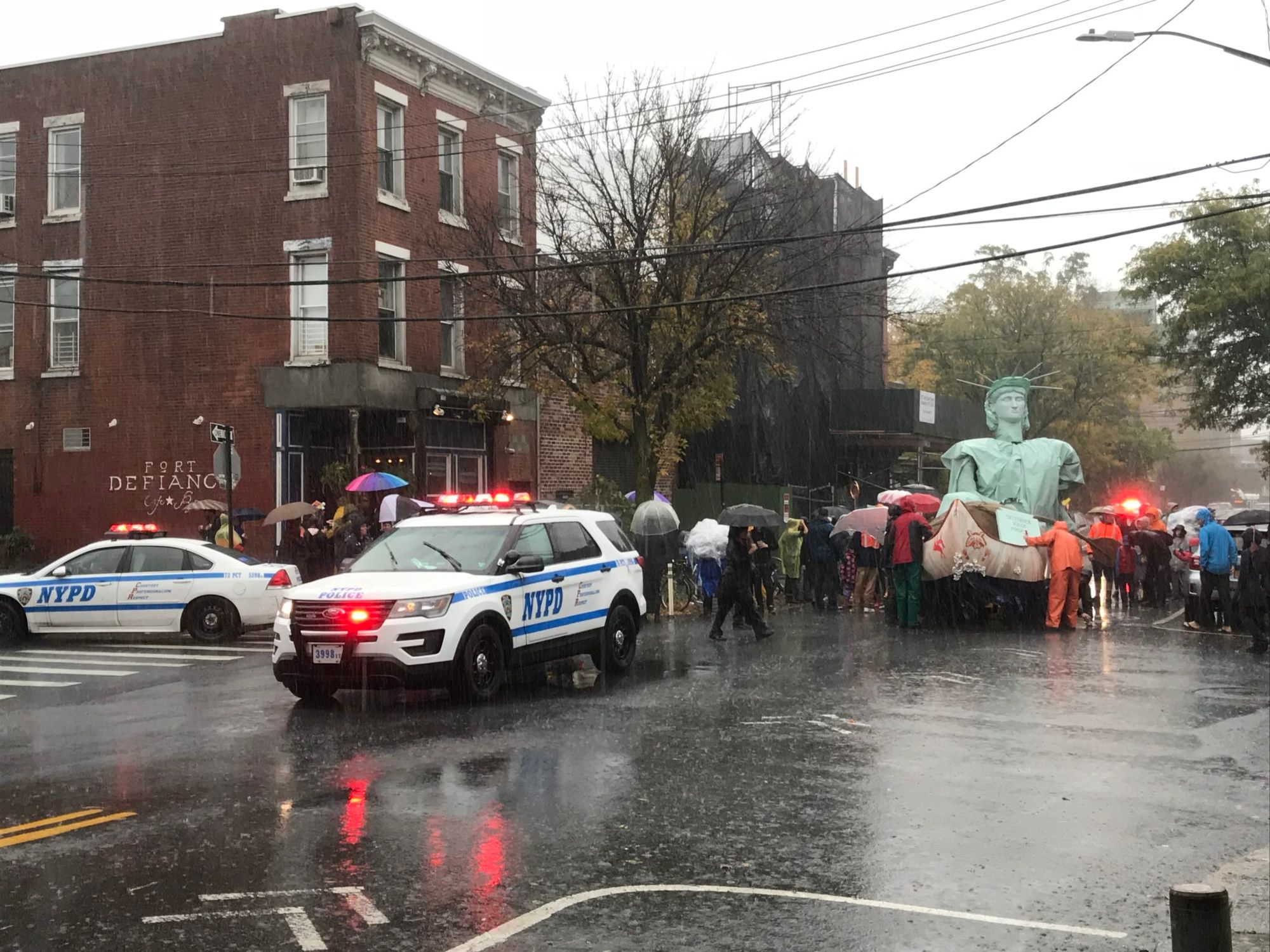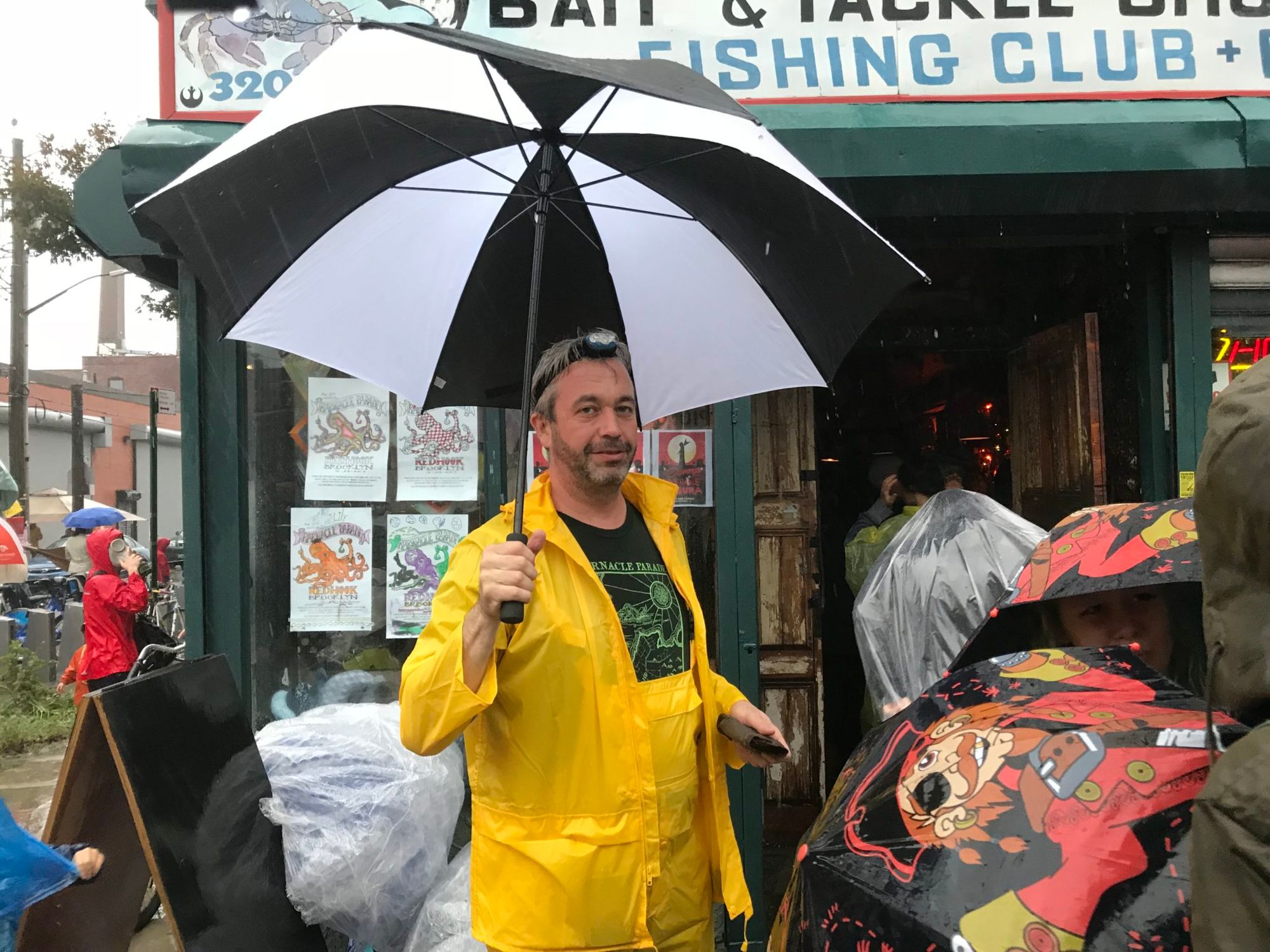 Started in 2013, the year following the superstorm's bringing a 12-foot storm surge and devastation to the neighborhood, the event remembers the unity that brought friends, neighbors, and families together to help each other out during the recovery process.
For the first time, this year's event also hosted a fundraiser to help the many others who have recently suffered from the vicious 2017 hurricane season, with funds raised from merchandise sales as well as a raffle, going to support relief efforts in Puerto Rico.
"A group of us had been thinking about doing an annual event in Red Hook prior to Sandy, and the name 'Barnacle' may have even come up before the hurricane. After the hurricane, it had become really appropriate because we were flooded but we weren't washed away," said St. John Frizell following Sunday's march. Frizell is the owner of Red Hook's Fort Defiance and one of the parade's founders.
"After Sandy we decided we had to do something to commemorate the event, but we didn't want to do anything somber. There was lots of tragedy, but there was also a lot of coming together, so we wanted to do something to remember it in our own way," he added.
"There's always been one big, main float," he explains, that attendees follow as it snakes its way from Pioneer Street and Van Brunt, over to Ferris Street and back round again, making stops at Steve's Authentic Key Lime Pie, Sunny's Bar, Brooklyn Crab, The Good Fork, and Fort Defiance, along the route for reinforcements as well as cheers of support.
"The first float was a generator because we all had generators going after the storm," Frizell recalls. "The second year was an ode to the sanitation department who helped us out a lot after Sandy. It was a big garbage truck slash pirate ship. Last year was a beautiful arc. It's always storm related," he says. This year's float featured the Statue of Liberty rowing a canoe filled with supplies to Puerto Rico.
Frizell, who has lived in Red Hook since 2002, says he thought Sunday's event was "a great success…. The only regret I have is if the weather had been better, I think the turn out for the parade would have been better and we would have been able to raise more money." He adds that most of the local businesses in the close-knit community donated items for the raffle, "There's a tremendous raffle here today, really amazing prizes, all locally donated," he says.
"We almost got a rain date for the parade but it turned out at the last minute we couldn't," he continued. "We're very happy we rolled today."
"To expect good weather on the anniversary of a devastating hurricane would be foolish."
One of the neighbors helping to maneuver the Statue of Liberty float along the streets of Red Hook Sunday was Charles White. White has lived in the neighborhood since 2002 and opened up a local business, a custom woodwork shop, a couple of years back.
He remembers seeing the water come rushing down Imlay Street in 2012. He said he warned all his friends and neighbors about the surge before heading to higher ground in Park Slope. Fortunately, living on an upper level, his home escaped damage, though White did go without power and heat for a month following the storm. He recalls helping his neighbors clean up and make repairs after Sandy, even working with a group to siphon gas out of waterlogged cars to fuel up the generators everyone was using to power their homes and businesses.
He was happy to help out saying he loves the friendly Red Hook community, though he fears the neighborly, small-town vibe won't last much longer, noting the area's recent designation as the most expensive neighborhood in Brooklyn and the recent opening of the 160 Imlay Street luxury condo development. "The end is near," he laments.
[Photos and videos by Pamela Wong/BKLYNER]