Recent Closings On And Around 5th Avenue
PARK SLOPE – There have been a slew of business closings on or near 5th Avenue in Park Slope. Here's a run-down of some of the storefronts with papered-up windows that we've come across in the past few weeks.
Let us know what we've missed.
Sun In Bloom, 460 Bergen Street (between 5th & Flatbush)
After serving vegetarian/vegan/gluten-free offerings to Park Slopers for eight years, Sun In Bloom shuttered in March, according to an announcement by owner Aimee Follette on Facebook. A take-away location in Tribeca remains open, so you can get their macro bowls, juices, smoothies, and raw desserts there. Check out suninbloom.com which promises a new project is coming soon.
Wild Was Mama, 464 Bergen Street (between 5th & Flatbush)
Just a couple of doors east, baby supply shop Wild Was Mama also closed its doors. A message posted on the door thanks customers for their support over the past 3 years and adds, "Please note that we are not closing, but simply moving back to one single location at 272 Driggs Ave in Greenpoint." The note adds that after seven years, the business will be sold to new owners who will continue to offer their curated selection of baby clothes, pregnancy and nursing supplies.
Locanda Peperoncino, 72 5th Avenue (between St. Marks Place & Warren Street)
Locals looking to enjoy pizza and Italian fare while sitting outside on 5th Avenue over the weekend were surprised to see this longtime corner eatery shut down. A note posted on the storefront dated May 30 reads, "We would like to inform you that as of today, Locanda Peperoncino has closed its doors." Signed by the Locanda Peperoncino Staff, the brief message thanks customers for the "great memories" over the past 14 years. Another sign on the window announces that Pizza Secret will be coming soon.
Pinsa Lab, 86 5th Avenue (between St. Marks Place & Warren Street)
After debuting on July 4 last year, Pinsa Lab closed a few weeks ago. The eatery was the first pinsa shop in the city to serve a lighter, healthier version of pizza from Rome.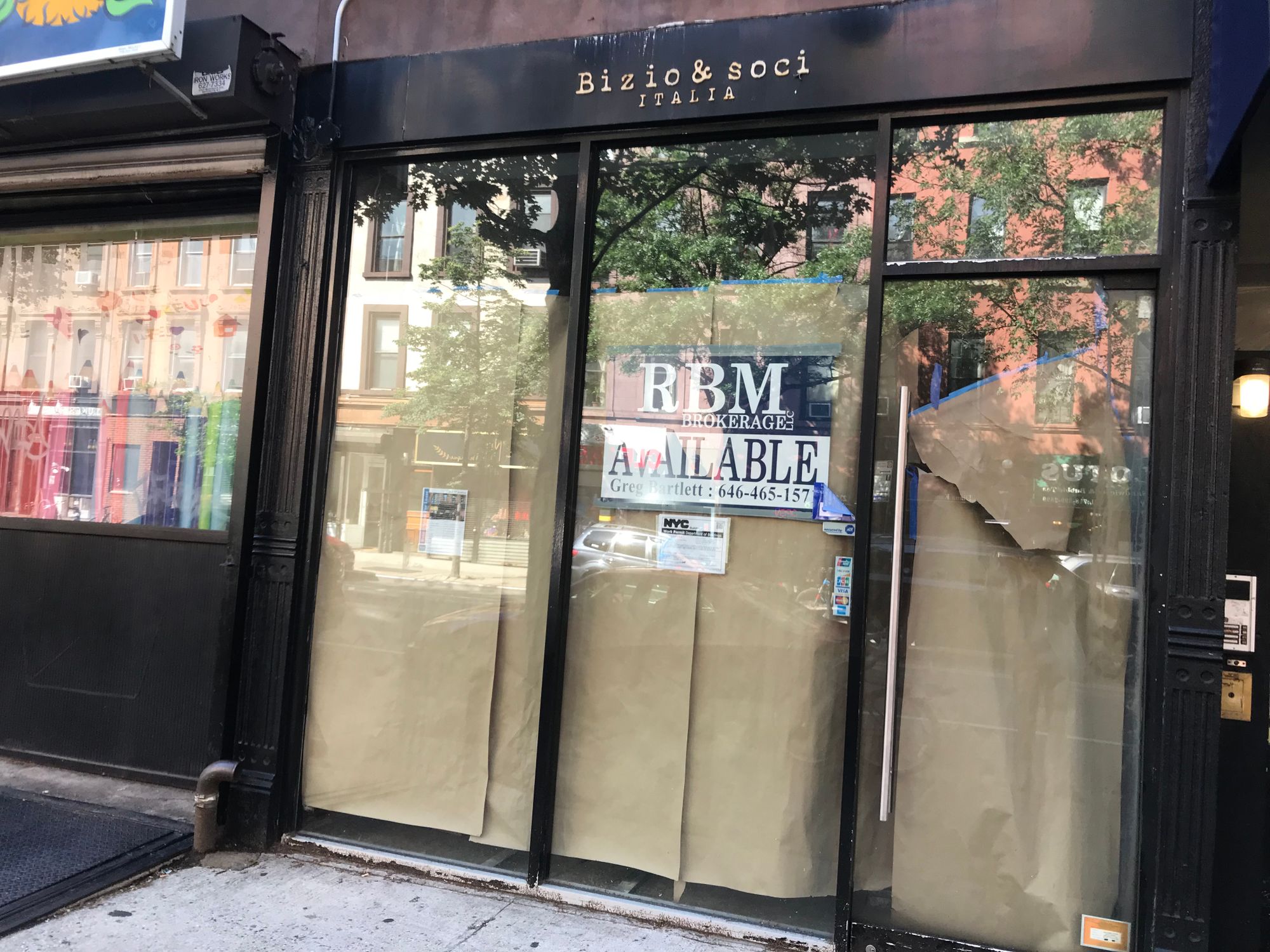 Pinsa was owned and managed by the husband and wife team behind Bizio & Soci, an Italian clothing store with two shops previously located at 308 Court Street in Carroll Gardens (between Degraw & Sackett) and 234 5th Avenue in Park Slope (between President & Carroll). Both clothing shops have also closed down.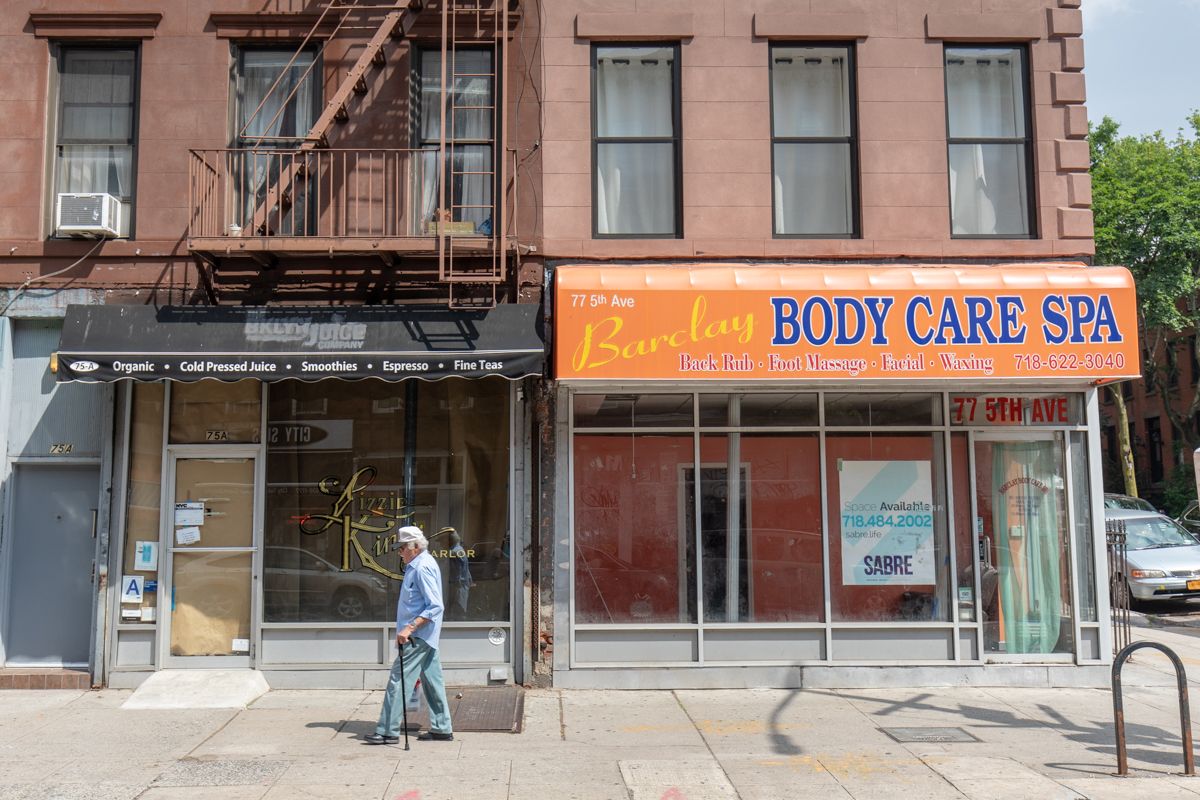 Amla Cafe, 75A 5th Avenue (at Prospect Place)
BKLYNER reported back in February that Amla Cafe closed down but a note on the storefront promised that "something new and exciting" was coming to the space soon. A new bar called Lizzie King's Parlor will take over the vacant spot, but the corner space next door at 77 5th Avenue, which used to house Barclay Body Care Spa, is now looking for a new tenant.
Mulino Ristorante, 133 5th Avenue (between Sterling & St. Johns)
After 16 years, this classic Italian restaurant closed on April 29, according to an announcement on Facebook. The team behind two popular nearby restaurants, Bogota Latin Bistro (141 5th Ave at St. Johns) and Miti Miti (138 5th Ave, across from Mulino), are planning to take over Mulino's former home, according to the Park Slope 5th Avenue BID.
Nahm Thai Kitchen, 194 5th Avenue
While a sign on the door says the storefront is available "For Lease," a search online finds several links to Yelp and various delivery sites claiming that the Thai restaurant is temporarily closed until July 15. Stay tuned.
Other recent closing include David's Tea at 234 7th Avenue; Ganso Ramen at 25 Bond Street, Downtown Brooklyn; and after 82 years, Armando's Restaurant & Bar closed for good after the owner sold the building at 143 Montague Street in Brooklyn Heights earlier this year.
Coming Soon…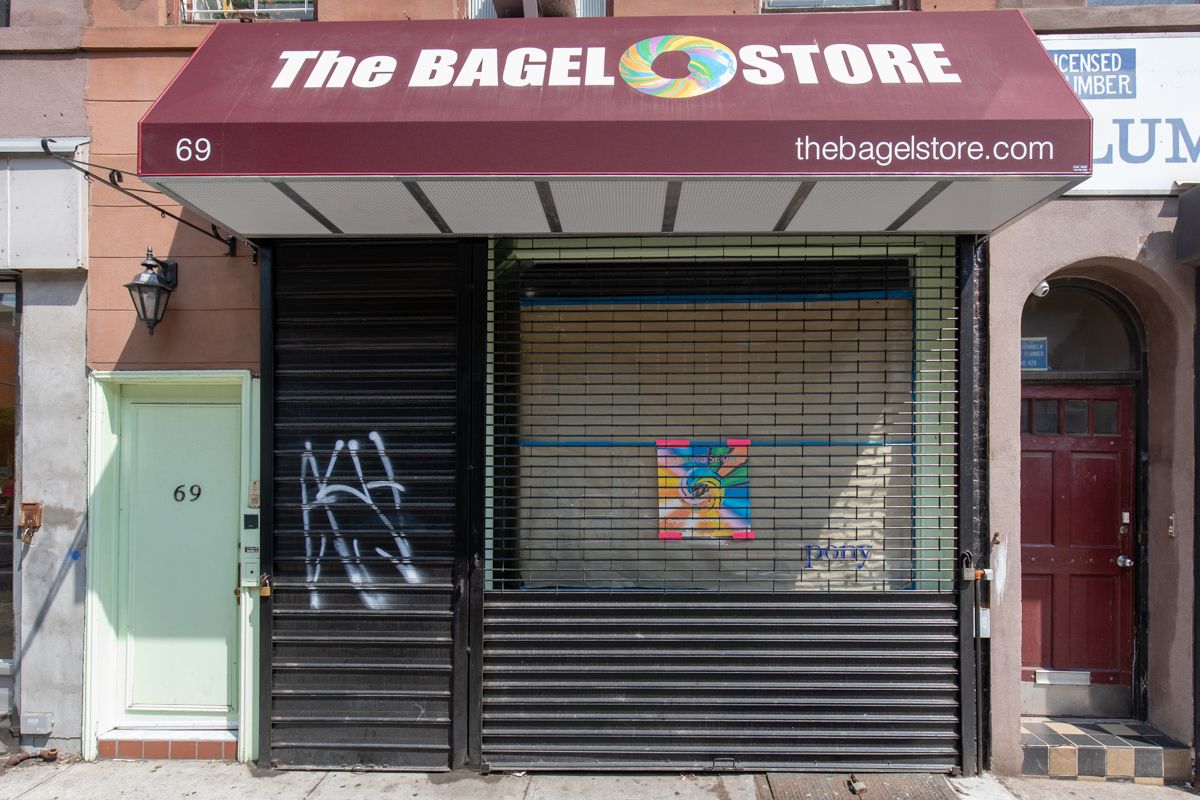 Now for some good news—The Bagel Store has been planning to move into 69 5th Avenue for quite some time. BKLYNER recently noticed an awning on the storefront, so hopefully Park Slopers will be able to get some of their rainbow bagels soon.
Tava, a new Turkish & Mediterranean eatery will be opening at 318 5th Avenue between 2nd & 3rd Streets soon.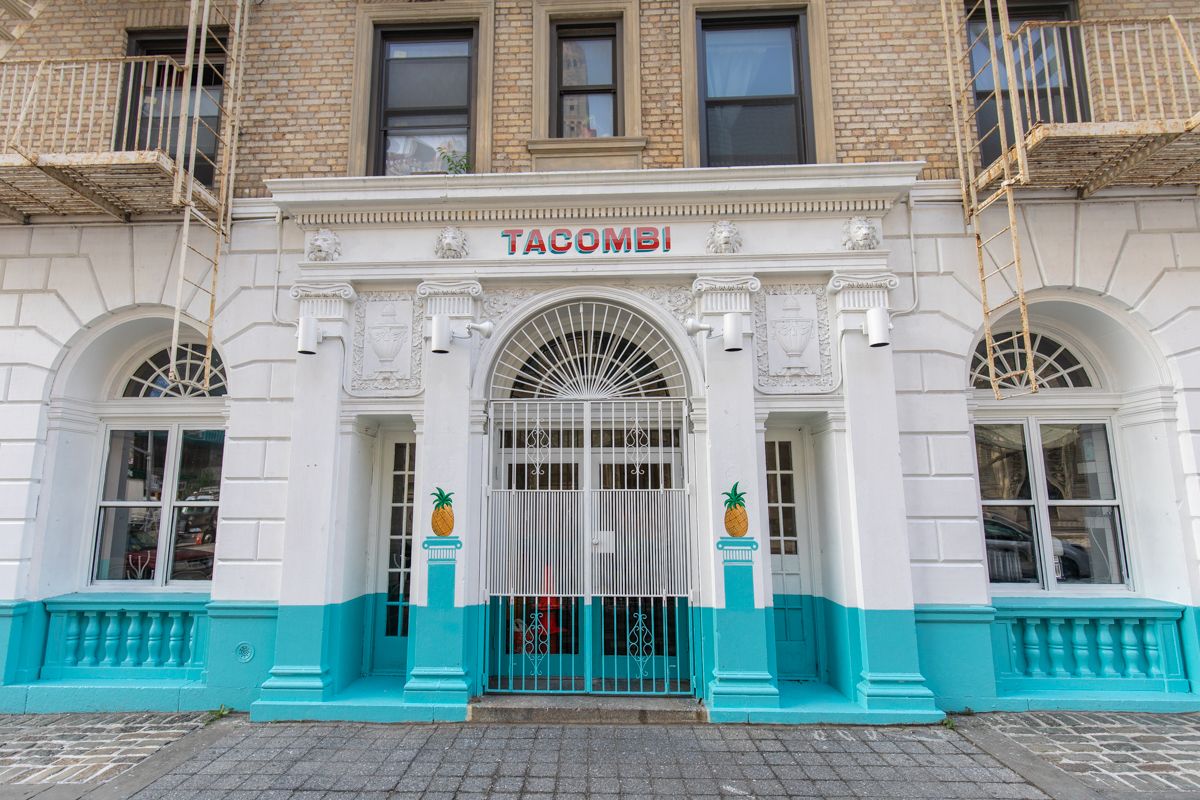 And finally, Tacombi, the chain of Mexican restaurants that serves tacos out of vintage converted VW vans, is opening at the former Berlyn space in Fort Greene this Friday, June 8!