Owners Of Bogota Latin Bistro And Miti Miti Are Helping Gay Dads Navigate Surrogacy And Fatherhood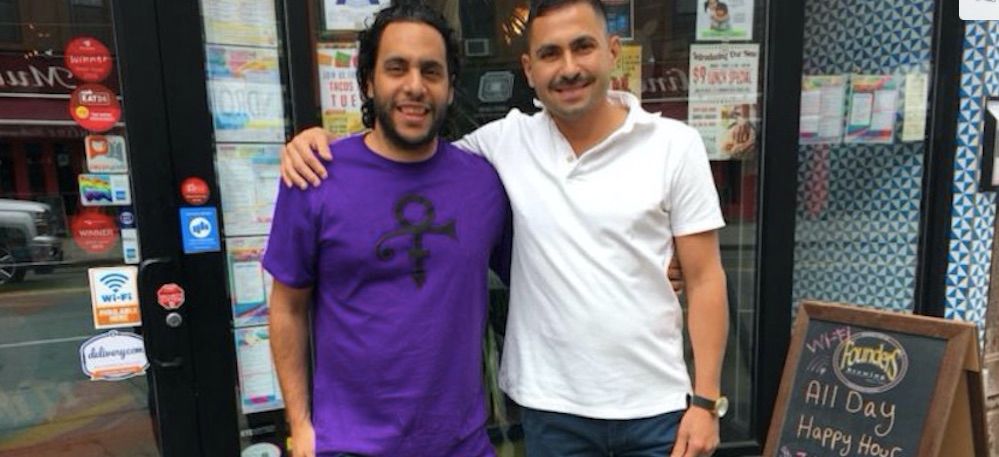 Gays With Kids segment via YouTube.
George Constantinou and Farid Ali are restaurant owners of the popular and well-respected Bogota Latin Bistro and Miti Miti. The restaurants are a family affair, as they share both their professional lives as business partners as well as being a married couple. And they are the parents of two children.
The couple was recently featured in a segment of "Visiting a Gay Dad Family" — a series of short interviews by the organization Gays With Kids. The short piece introduces us to Ali, Constantinou, and their four-and-a-half-year-old children, Milena and Gutavo.
The couple isn't new to film and television. In 2013, they spoke candidly about love, sex, and marriage during the HBO documentary Americans In Bed.
In the Gays with Kids segment, we are provided with an opportunity to learn about the family's current life. The piece focuses on something powerful: the struggles, challenges, and creation of a family through surrogacy.
When Ali and Constantinou first met in 2001, the idea of having children wasn't part of their goals. At the time, it was about creating a business plan, opening Bogota Latin Bistro, and focusing on ethical business ownership.
"When we started down the road of adoption, it was very emotional," says Ali. And extremely expensive. He told us the cost would be $80,000. "But we met with a financial advisor who helped us make it possible. And it all began to come together."
The couple were matched with a surrogate in June 2010. They wanted the donor eggs to come from a woman of Latina descent. "It was important because of our Latino roots," says Constantinou.
Jeni Winslow, who lives in Highlands Ranch, Colorado, was the surrogate for Ali and Constantinou. Winslow carried the children as twins. "We're each a 'bio dad'," says Constantinou, explaining that Gustavo is his biological child, and Milena is the biological child of Farid. "The kids don't know that they're from different dads," adds Ali. "They know that they both came out of Jeni's belly."
Ali and Constantinou speak positively about the process. And so does Winslow. "I am lucky to have a huge family," she says. "At first they were concerned that I may become too attached to the baby. But they were supportive and excited." Winslow's 90-year-old grandmother crocheted blankets for the babies.
While it's not always the case during the surrogate's pregnancy, Ali and Constantinou kept in close touch with Winslow. "We were on Skype with Jeni, phones calls, and we flew out to see her three times during her pregnancy," says Constantinou. "We have the luxury of not having 9-5 jobs, so we could do things like visit for her four-week sonogram."
In addition to the excitement of having children, all three say the process has changed them — all for the better.
"There are several layers and levels of coming out as a gay man," explains Ali. "Once the children came into the world, it really allows you to completely embrace who you are."
"There's a misconception that surrogates are renting out their uteruses," explains Winslow. "There are two different families helping each other out. I became more confident because of this. And I developed a passion for surrogacy issues." So much so, that she currently works for Boston-based Circle Surrogacy.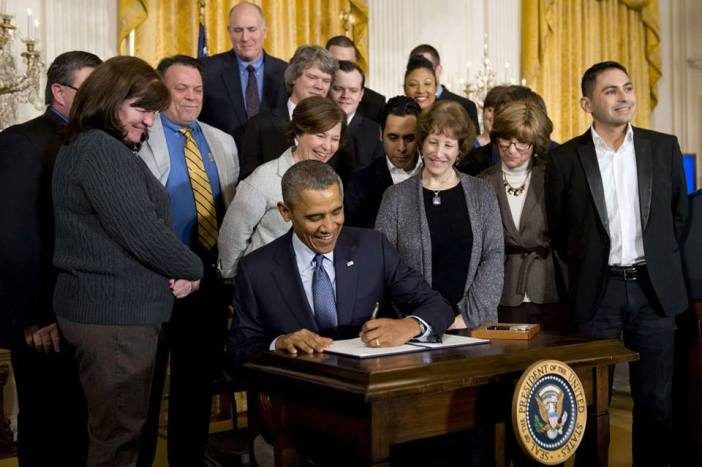 As for the making of the video, Ali and Constantinou felt strongly about getting their story out there. "It's all about educating people," says Ali. "Before this, I didn't know how to talk to a gay guy about kids." And they also point out that the stories are for surrogate advocacy — whether the parents are gay or straight.
Brian Rosenberg, CEO of Gays With Kids, explains that the mission of his organization is to "make sure every dad feels connected." According to Rosenberg, the video has been very well-received. "Their kids are toddlers, so they are able to talk. The video provides a great family snapshot."
The experience of surrogacy and having children has also informed the couple's business practices. "It's very important to us to be baby friendly," adds Ali. "We think of each restaurant as a safe place."