It's Pinsa, Not Pizza—Pinsa Lab Brings An Authentic Bit Of Rome To Park Slope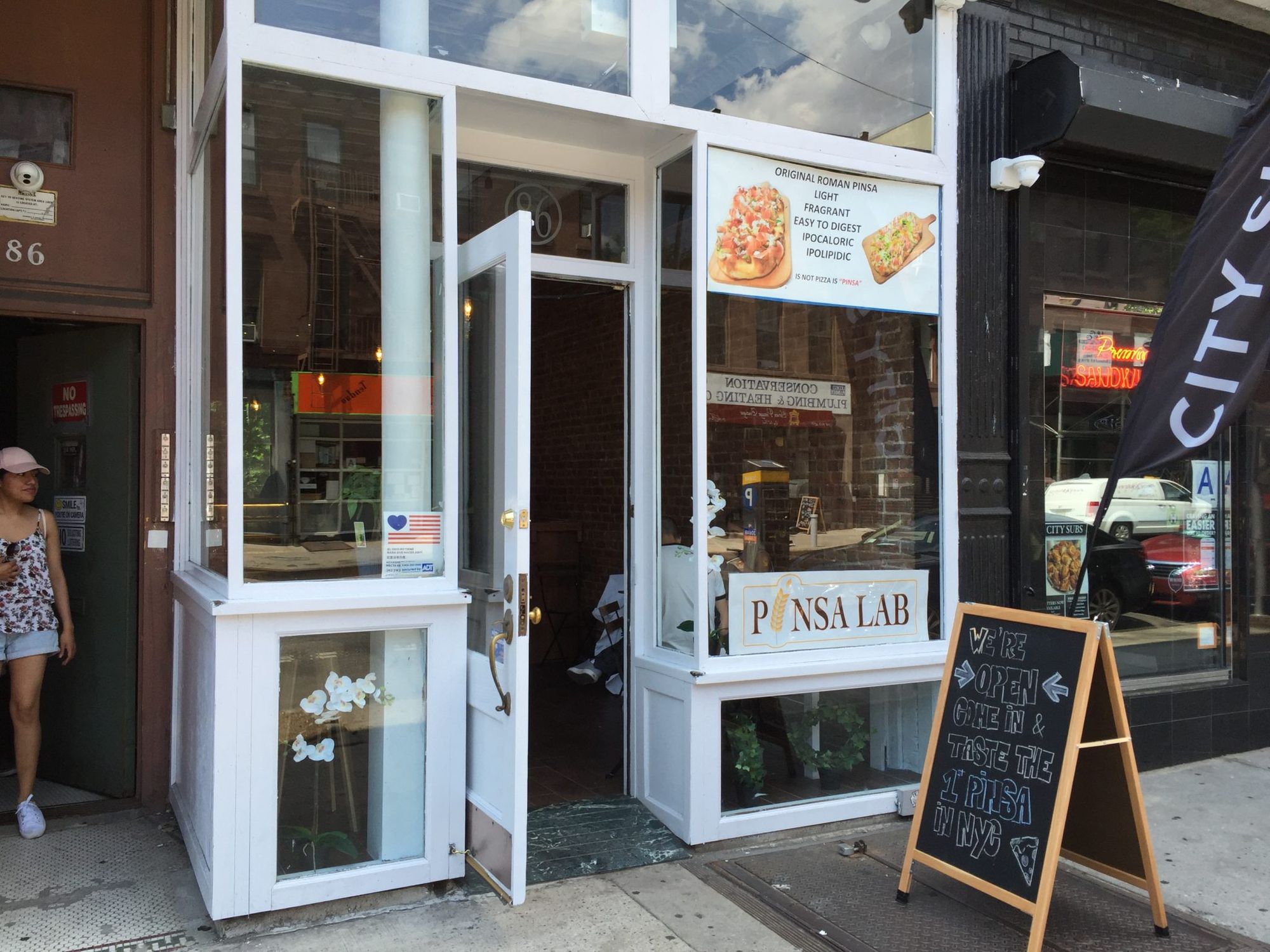 It's "pinsa" not "pizza!" Pinsa Lab, New York City's first and only pinsa purveyor, officially opened for business on Tuesday, July 4, at 86 Fifth Avenue (the former Teaus space) in Park Slope.
A dish that originated in Rome and is now popular in major cities like Tokyo and Dubai, pinsa is a lighter, healthier version of pizza, says Pinsa Lab's General Manager Mattia Rizzi.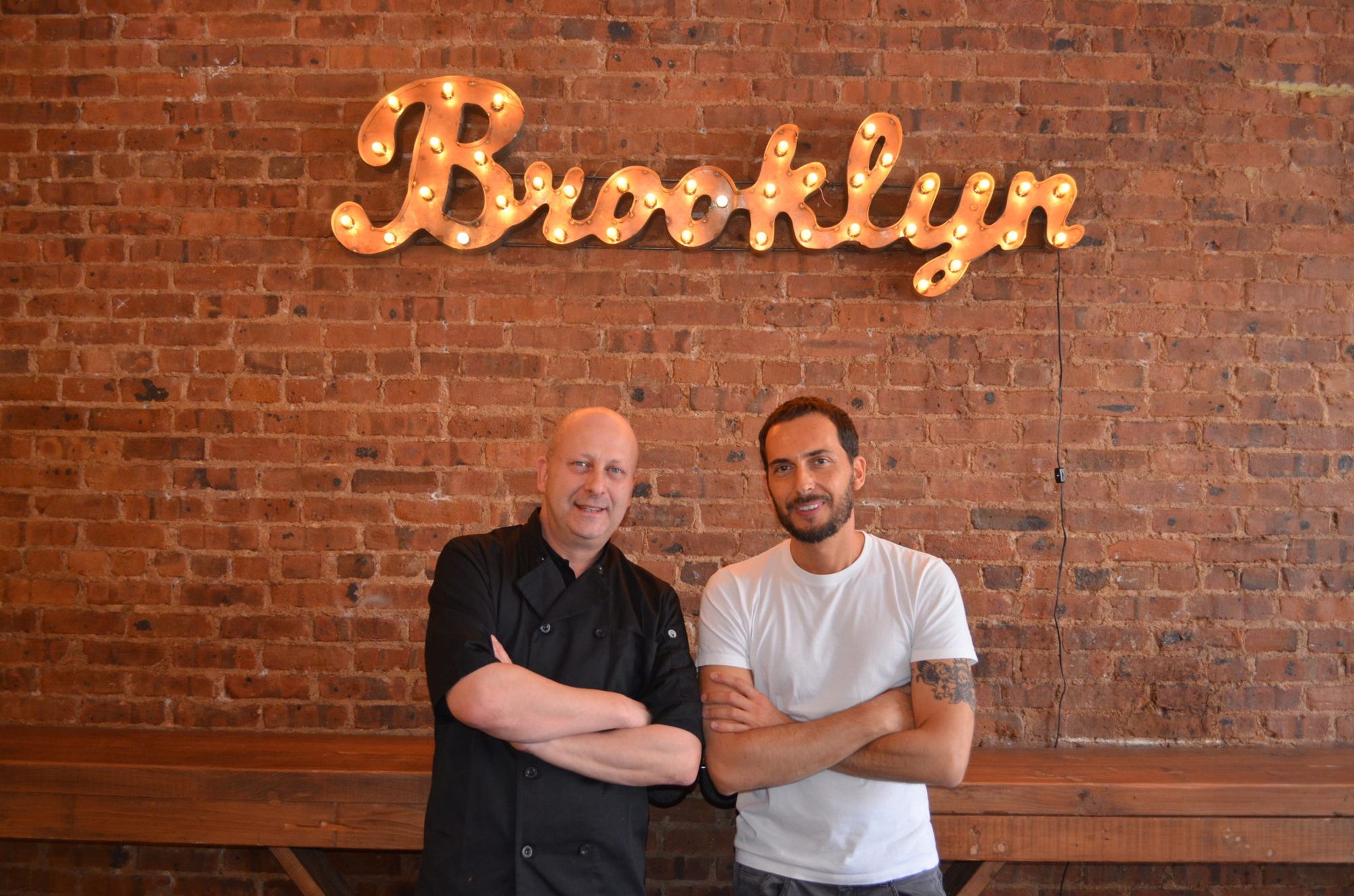 Rizzi, who is originally from Padua, explains that the main difference is in the dough. Pizza dough requires wheat flour, a bit of water, and a lot of salt. Pinsa dough uses a wheat/soy/rice flour, more water, and less salt, creating a lighter, airier crust which is "tastier and easier to digest," Rizzi insists. Pinsa has fewer calories, lower fat, and less sodium than pizza, he adds.
Opened by Rome native Christian Cosentino, Pinsa Lab uses genuine Italian ingredients imported from Italy, so expect authentic extra virgin olive oil, pancetta, prosciutto, mortadella, and cheeses including mozzarella, mascarpone, ricotta, Parmigiano-Reggiano, and Pecorino Romano.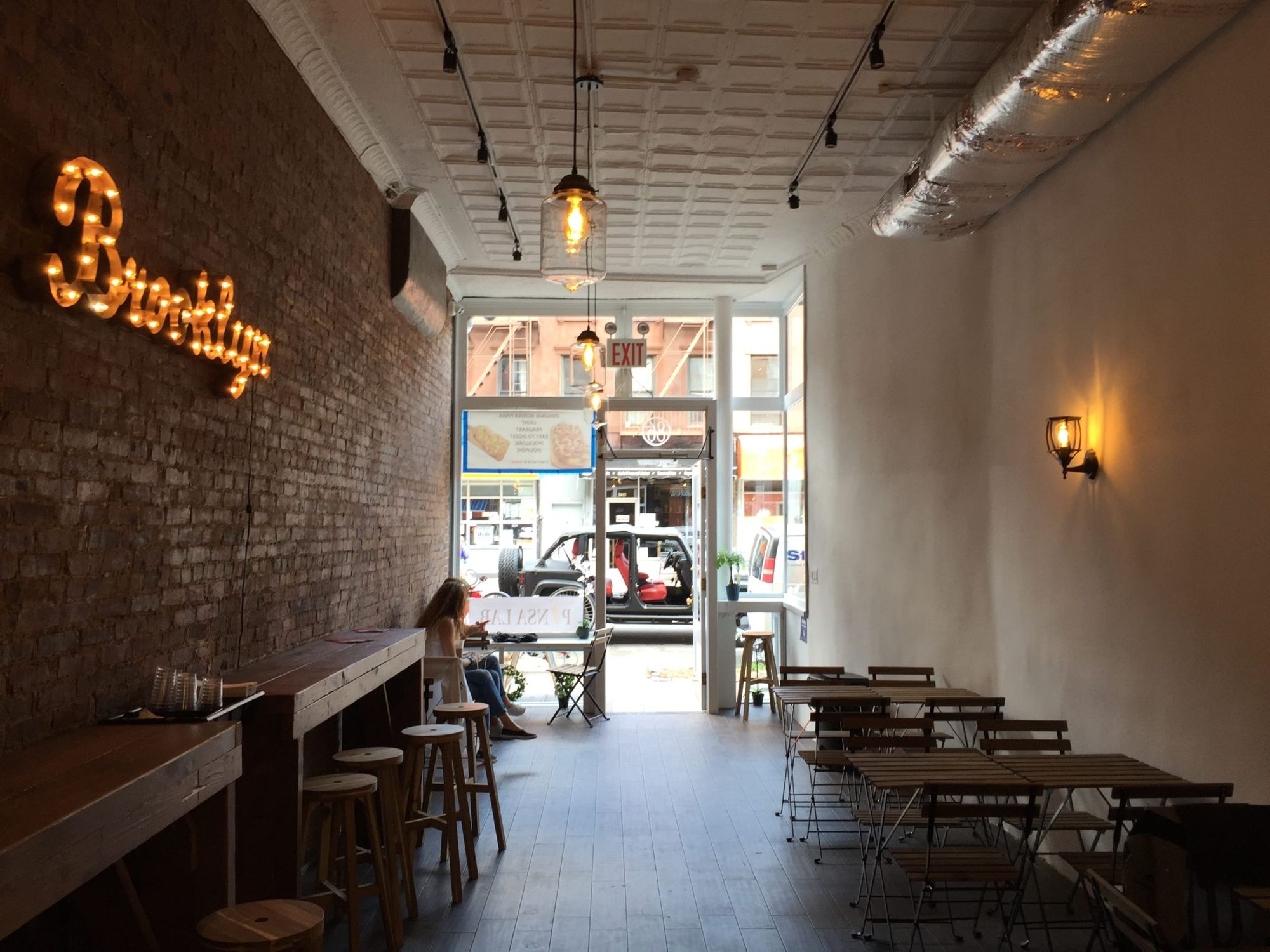 The eatery will rotate the selection of small, personal-size pinsas daily, with unique options such as baked eggplant, ricotta, peanuts, and anchovies; purple potatoes, mozzarella, and imported Italian ham; pancetta, artichokes, mozzarella, parsley; a classic Margherita with tomato, mozzarella, and prosciutto; a Sicilian with anchovies, capers, and black olives; and a Carbonara with pancetta, pecorino, and black pepper.
Pinsa Lab also offers veggie and vegan selections, including an option topped with basil, cherry tomatoes, raw zucchini, and red onions, or one with red and yellow roasted peppers and bread crumbs, drizzled with extra virgin olive oil. The vegan pinsas are made with a potato puree, instead of cheese, to hold all the delicious ingredients together.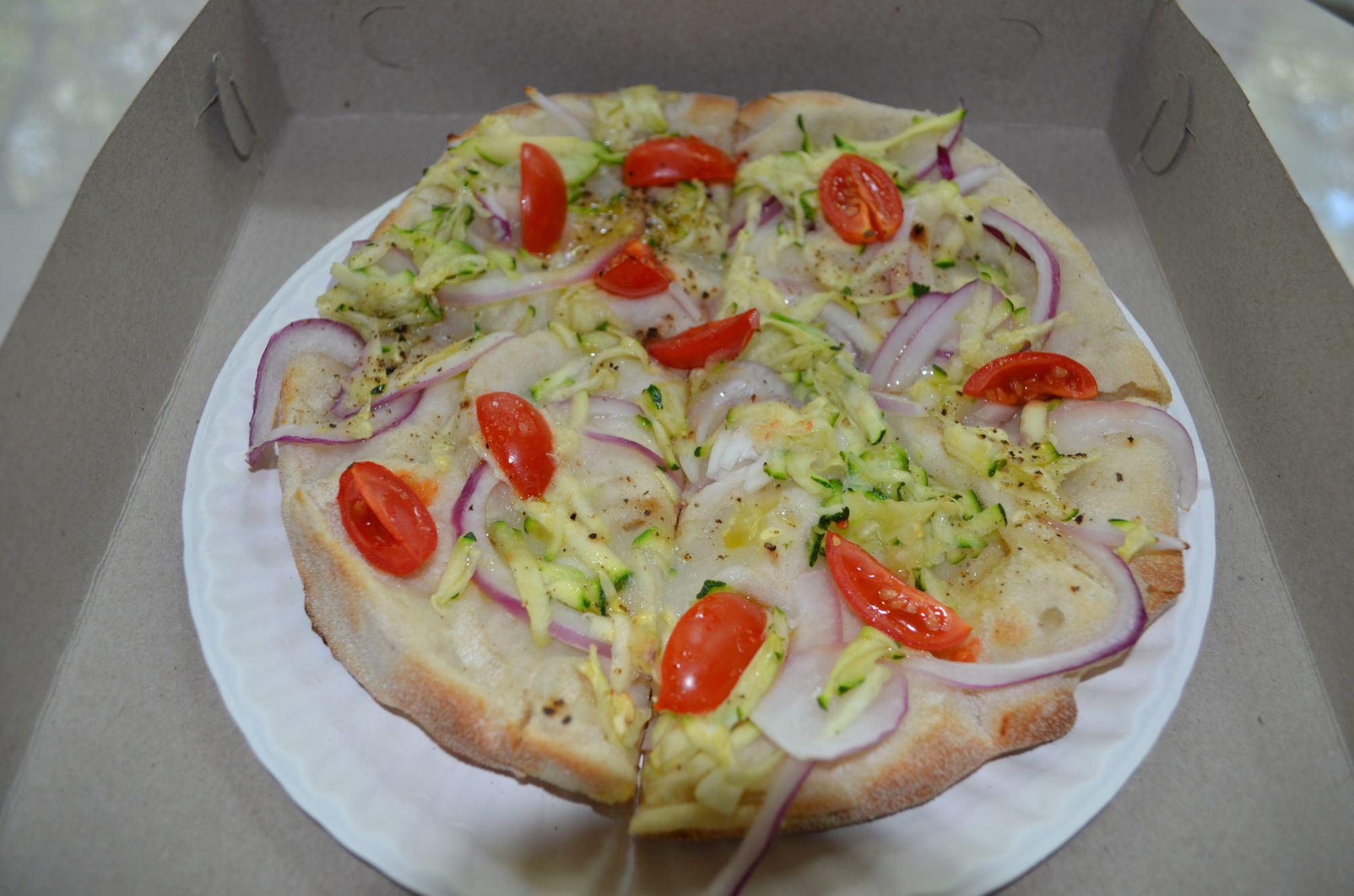 Julius, who just finished one of the vegan pinsas for lunch, described it as a "perfect balance" of ingredients, and added that the olive oil was "just right." Based on this positive feedback, BKLYNER also tried the vegan pinsa with cherry tomatoes and zucchini. Julius' review was spot on!
The crust was light and crispy. The flavors of the fresh toppings were enhanced by a hint of olive oil. As Rizzi promised, it was not heavy nor greasy like pizza, and while satisfying, does not weigh you down.
With a friendly, efficient staff, a sleek and inviting space, and a delicious, grown-up alternative to pizza, Pinsa Lab is a welcome new casual dining option for the northern end of Fifth Avenue.
Pinsa Lab, 86 Fifth Avenue (between St. Marks Place and Warren Street)
Check out Pinsa Lab's Facebook and Twitter pages for more info.