Two Trees Wants More Density In Gowanus In Exchange For A School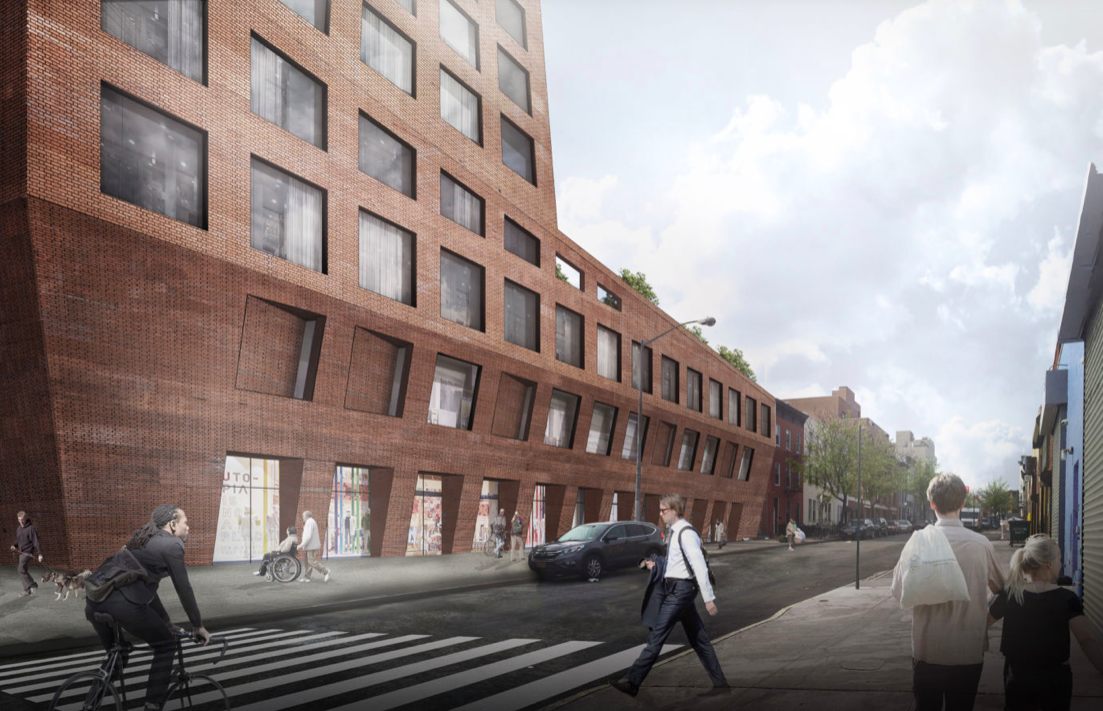 GOWANUS – Two Trees is asking the city to create an incentive granting more density for projects in Gowanus if developers include "public improvements" in planned buildings.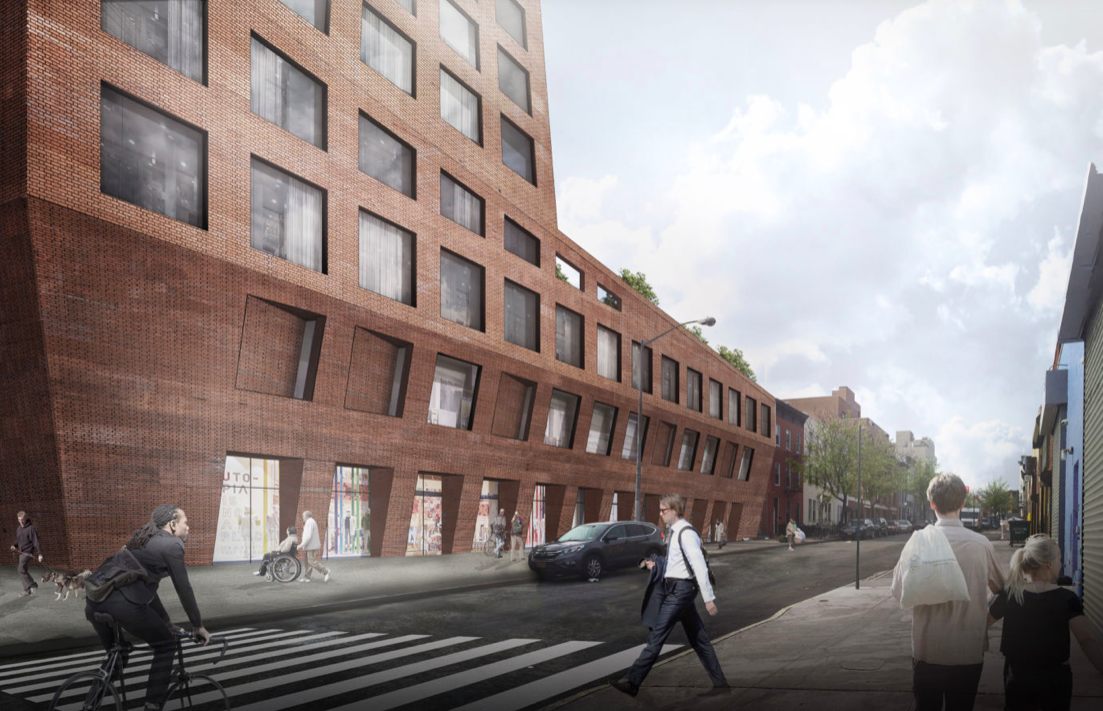 If the city agrees, Two Trees would include an approximately 62,000-square-foot STEAM high school in a project planned for the parking lot at 424 Hoyt Street, Crain's New York first reported. NYC Department of City Planning's (DCP) proposed Gowanus rezoning would already allow Two Trees to build a 200,000-square-foot office building at the site with ground-floor commercial space.
Under Two Trees' proposal, in exchange for adding the school, the city would allow the developer to add approximately 40,000 square feet of office space to the Hoyt Street project, increasing the planned building to more than 300,000 square feet. Two Trees is "also asking that a height limit of 115 feet be relieved to allow for a…170-foot tall structure," according to Crain's.
"This is a neighborhood that is going to get an influx of thousands of new residents," David Lombino, a Managing Director at Two Trees, told Crain's. "It needs improvements, including additional school seats."
Back in April, during a DCP Scoping Meeting where dozens of community members provided feedback on the agency's Draft Scope of Work for the Gowanus Neighborhood Rezoning proposal, developer Brian Ezra of Avery Hall Investments recommended a plan similar to Two Trees'. His firm plans to erect a residential building at 4th Avenue and Union—on the site of the Speedway gas station. He proposed including a new stairway and elevator for the southbound Union Street "R" MTA subway station to accommodate the increased ridership expected from the rezoning. Ezra suggested a transit incentive be added to the Scope of Work to provide developers with "bonus floor area" in exchange for providing upgrades to the transit system.
Council Member Brad Lander, whose district includes parts of Gowanus, says he is open to listening to the developers, Crain's reports. "We have to answer the question whether these improvements are a sufficient benefit for the type of density being requested," he said. "I want to hear from the developers and from the public. I'm not only open to that conversation, I think that this is the right way to have this kind of a discussion around the challenging issues of growth."
Many locals and community organizations have voiced time and again that DCP's proposed Gowanus rezoning is already too dense and does not take into account that the neighborhood's infrastructure cannot handle the increased population of an estimated 18,000 residents—even with the Department of Environmental Protection's upgrades to the combined sewage system and the EPA's cleanup of the Gowanus Canal.
An area of Gowanus along 4th Avenue was flooded in late July following a heavy downpour. After that incident, the Gowanus Canal Conservancy and the Gowanus Neighborhood Coalition for Justice (GNCJ) renewed their demand that DCP create an Environmental Special District as part of the Gowanus rezoning to address the neighborhood's specific environmental needs.
"As the City proposes the largest neighborhood rezoning of the de Blasio administration in the Gowanus neighborhood, GNCJ demands that the administration provide real commitments to resilient infrastructure capable of supporting both new density AND existing residents and businesses," the organizations stated in a press release.
Two Trees is responsible for transforming DUMBO from an industrial waterfront into the destination neighborhood that it is today. The firm also purchased two other properties in Gowanus—a former Pathmark Supermarket at 1-37 12th Street and the Lowe's at 118 Second Avenue—in January 2018.
Two Trees also developed 300 Ashland Place in Fort Greene, home to 379 rental units (76 are affordable apartments), a 365 Whole Foods, and an Apple Store. Launched in 2016, the building is to include four BAM Cinema theaters, a branch of the Brooklyn Public Library, 651 ARTS, and a satellite for the Museum of Contemporary African Diasporan Arts (MoCADA), all of which have yet to open.