Will Fort Greene Apple Store Open In Time For Holiday Shopping?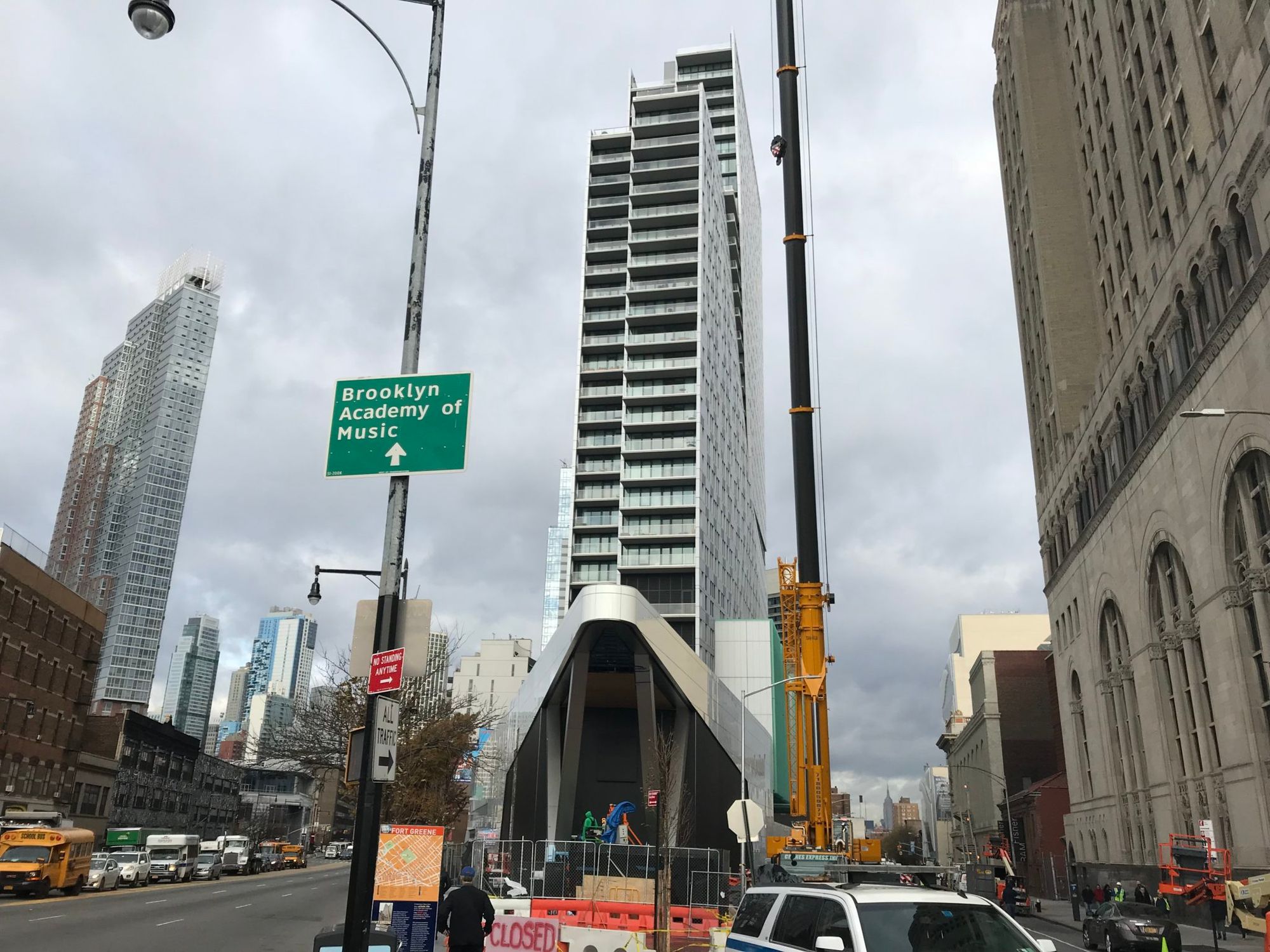 FORT GREENE – Last November it was announced that Apple was planning to open a second Brooklyn outpost at 300 Ashland Place, steps away from BAM, Atlantic Terminal, and the Barclays Center.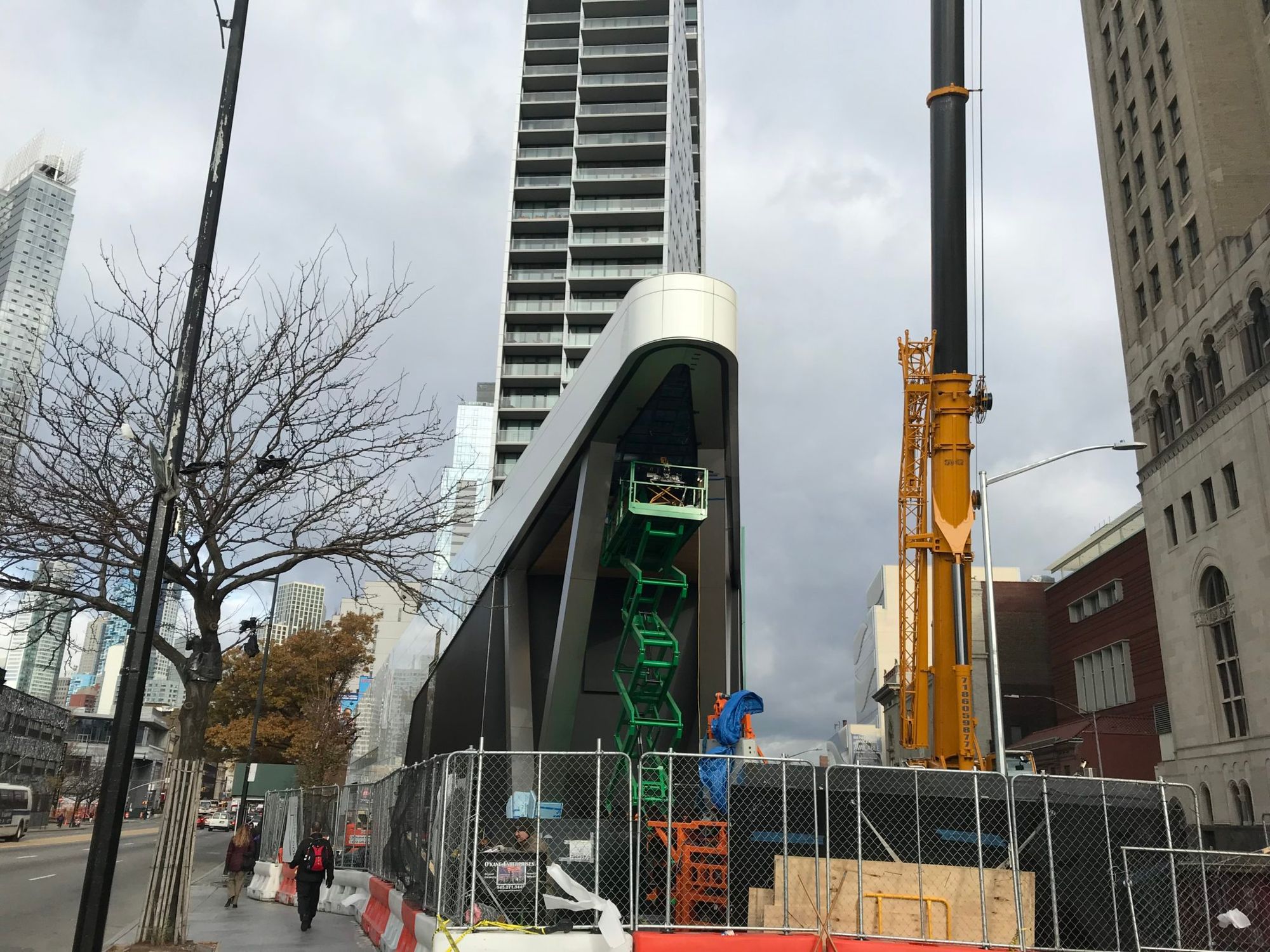 The tech giant was rumored to have signed a 10-year lease for approximately 12,000 square feet on the ground-floor of the new mixed-use development, adjacent to a soon-to-open 365 by Whole Foods market.
Construction crews have been busy working on the two retail spaces all year, however, according to Apple Insider, workers on the Apple storefront recently encountered a snag when a floor-to-ceiling pane of glass shattered, forcing them to custom order a replacement panel and have it rush delivered to the site last Friday morning. The article says that Apple hopes to have the store open in time for the holiday shopping season—possibly even by Black Friday.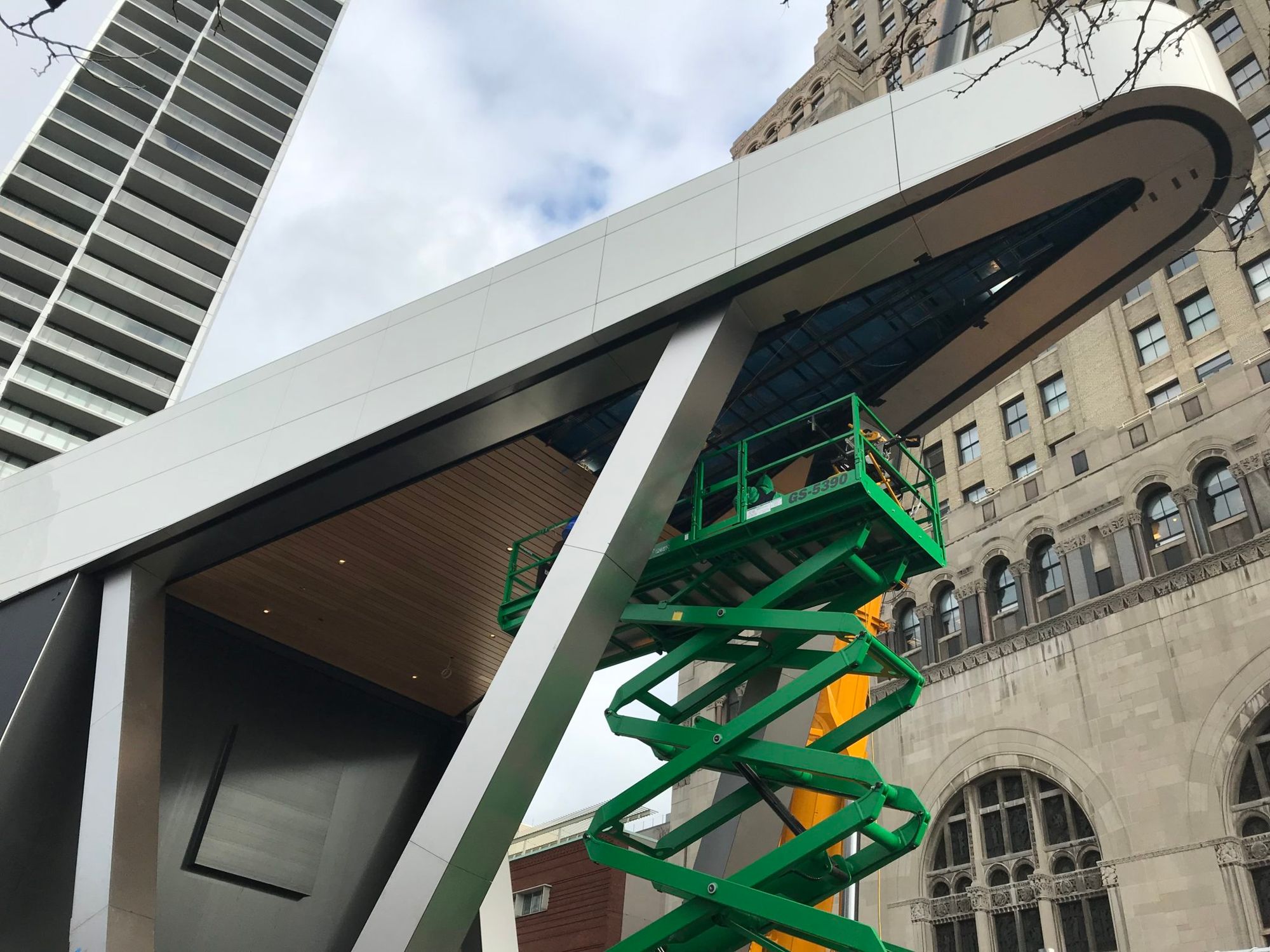 BKLYNER stopped by the site Monday morning to find workers putting on finishing touches to the store's exterior. The large-scale windows were covered up.
The 35-story 300 Ashland contains 379 rental units (76 are affordable apartments) and will be the home to four BAM Cinema theaters, a Brooklyn Public Library branch, 651 ARTS, and the Museum of Contemporary African Diasporan Arts (MoCADA).
Residents began moving into 300 Ashland last year, most notably blogger/writer/actress, Tavi Gevinson, who struck up a deal with the building's developer, Two Trees, who compensates Gevinson for her "#sponcon"—sponsored content posts—about the building.
Maybe she has the inside scoop on when the Apple store will open.