Whole Foods To Open '365' Brand Grocery Store in Fort Greene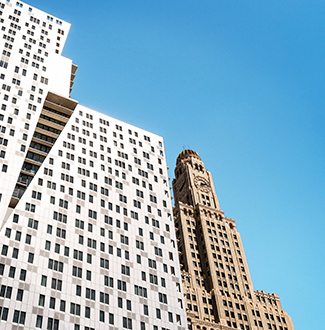 Whole Foods is opening its first '365 by Whole Foods' market in New York inside Fort Greene's towering mixed-use development at 300 Ashland, announced today by the Two Trees management company.
365 by Whole Foods, scheduled to open in about a year, is Whole Foods' value brand, as those who shop at the Whole Foods Market in Gowanus will be familiar with. The new store will carry everything from fresh fruit and vegetables to meats, seafood, beer, cheese and assorted pantry items, as well as ready-to-eat meals.
300 Ashland is the 35-story, 379 apartment building that includes affordable housing units next to BAM and steps from Barclay's Arena. The building opened last summer and was designed by Enrique Norten.
The mixed-use development also has plans for a 20,000-square-foot public plaza, four BAM Cinema screens, a branch of the Brooklyn Public Library, and cultural space for 651 ARTS and the Museum of Contemporary African Diasporan Arts (MoCADA).
The building will also share retail with an Apple store.
"365 will be a welcome addition to the Brooklyn Cultural District and we're proud to bring another amenity to this growing part of Brooklyn," said Jed Walentas, principal at the buildings management company Two Trees.
Two Trees also manages properties throughout DUMBO and is currently redeveloping the iconic Domino Sugar factory.