iBrooklyn: Apple Store Coming to 300 Ashland Place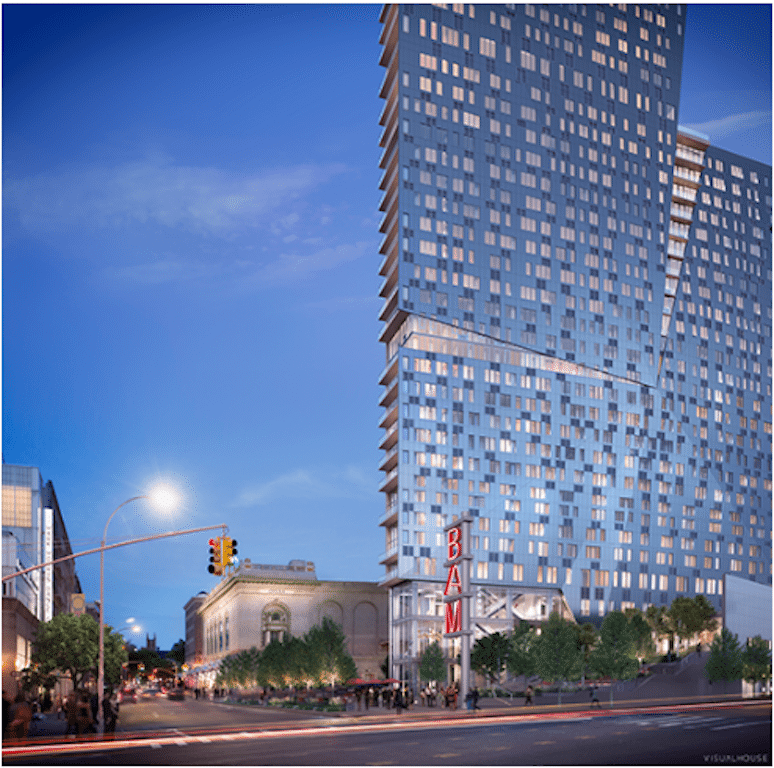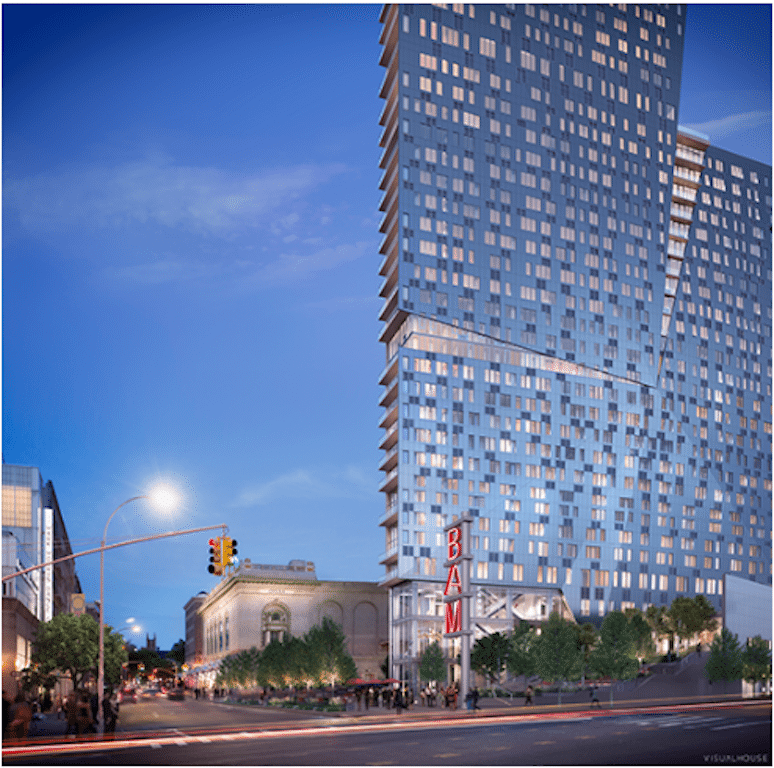 Another harbinger of change — Apple is coming to Fort Greene.
Apple has signed a 10-year lease for approximately 12,000 square feet of ground floor space at 300 Ashland Place in Fort Greene, The Real Deal reported last night.
This is Apple's second Brooklyn location — the tech giant's first store here opened in Williamsburg in July.
Retail space is leasing for around $150 a square foot at 300 Ashland Place, sources told Real Deal. Another 43,000 square feet of retail space remains to be leased, they note.
The recently completed building, which has helped to transform the Fort Greene skyline, was designed by TEN Arquitectos and Ismael Levya Architects and is a Two Trees Management property.
The 35-story tower also contains several hundred residential apartments, along with a rooftop terrace, four BAM cinemas, a branch of the Brooklyn Public Library, a dance studio, art museum, and a 10,000 square foot outdoor public plaza.
Twenty percent of the units at 300 Ashland Place — 76 of 379 apartments — are designated as "affordable," Real Deal says. A lottery for the affordable apartments was held in September.