How Businesses Impacted By Monday's Flooding Can Find Assistance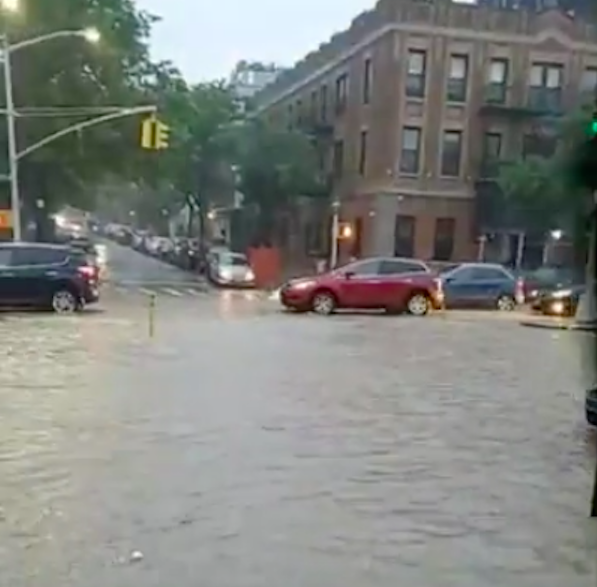 GOWANUS – After Monday's downpour flooded the basement of Colony at 274 4th Avenue, business owner Kitty Hernandez was optimistic about reopening her bar/restaurant after cleaning up the lower level, but a visit from the NYC Department of Health (DOH) on Wednesday forced her to change her plan.
"The Health Department came," she said in an email to Bklyner. "Even though it's all in the basement and we are not using what was in there, it is still considered part of the restaurant and the basement would not pass inspection in that condition. We couldn't clean it out any faster so we closed."
Hernandez added that while she and her staff had been cleaning up the mess left by the flood for the past three days and were "almost done," when DOH visited they decided to close of their own accord. "We took the responsibility of closing ourselves to avoid it being out of our hands," she said. "We tried to operate around what was and it just wasn't happening."
Along with the loss in revenue as a result of closing on Wednesday, Colony lost keg beer, soda, and some food items. Hernandez hopes to reopen for business on Thursday, July 25.
Colony is located on the west side of 4th Avenue between Carroll and 1st Streets. "The intersection of Carroll Street and Fourth Avenue sits at the lowest point in the area, so it was receiving stormwater from all four directions," NYC Department of Environmental Protection spokesperson Ted Timbers told Bklyner on Tuesday. Root Hill Cafe at 262 4th Avenue on the northwest corner of Carroll Street was also reportedly flooded on Monday, but Bklyner has been unable to reach a manager at the eatery for information.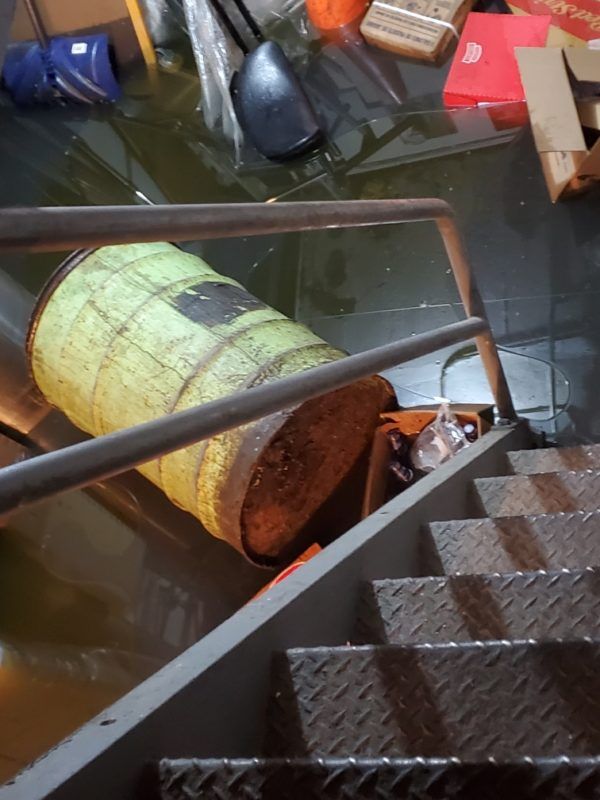 Following Monday's storm, DEP crews responded to flooding reports at the intersection of 4th Avenue and Carroll Street, according to Timbers. They checked the area's drainage infrastructure to ensure it was "working properly," and did so again on Tuesday afternoon when Brooklyn Borough President Eric Adams toured the affected areas with the agency, Timbers said. "My understanding is that all of the stormwater drained through the catch basins and sewer system within 30 minutes after the rain stopped," he added.
Along with filing a claim with their insurance carriers, he recommends affected business owners reach out to NYC Small Business Services' Emergency Response Unit (ERU). The ERU can help business owners assess damages and refer them to appropriate services, including pro-bono legal assistance, insurance assistance, and financing assistance, Timbers said. Business owners can contact @NYC_SBS or call 311 for assistance.
Jonah Allon, Communications Director for the Office of Brooklyn Borough President Eric Adams, also recommends reaching out to the SBS ERU as well as contacting the Borough President's Constituent Assistance Center at (718) 802-3700.
"The Borough President is committed to ensuring the flooding that took place in Gowanus does not cause major financial harm to any business in the area. He also believes more resiliency measures are needed to prevent flooding from storms in the future, protecting businesses and homeowners alike," Allon said in an email.
On Thursday, the Gowanus Canal Conservancy and the Gowanus Neighborhood Coalition for Justice (GNCJ) released a statement announcing their renewed call to Mayor Bill de Blasio and the NYC Department of City Planning (DCP) to create an Environmental Special District as part of the proposed Gowanus rezoning.  They are demanding that the city expand the proposed Gowanus Special Mixed-Use District to an Environmental Special District that will address the neighborhood's specific environmental needs.
"An Environmental Special District that has equity at its core, would establish specific targets to ensure there is not a net increase in combined sewage overflow (CSO) and energy demand; invest in local parks and increase urban tree canopy; mitigate flooding and provide support for emergency preparedness; and improve health and social resiliency by addressing critical capital needs at the neighborhood's three NYC Housing Authority (NYCHA) campuses," the release states.
"As the City proposes the largest neighborhood rezoning of the de Blasio administration in the Gowanus neighborhood, GNCJ demands that the administration provide real commitments to resilient infrastructure capable of supporting both new density AND existing residents and businesses," it adds.