A New Creative Director and Home for 651 ARTS
[UPDATE: Thursday, July 18, 2019 at 4:30pm] After an extensive nationwide search, 651 ARTS has selected David Roberts as the organization's new Executive Director. Roberts most recently served as the Executive Director of Stage Directors and Choreographers Foundation and, prior to that, as the Managing Director of The Classical Theatre of Harlem. He will officially begin his new role at 651 ARTS on August 1st.
FORT GREENE – For over thirty years, the Brooklyn organization 651 ARTS has been carving the landscape for new and established black artists from the African diaspora throughout the five boroughs. Now, under the direction of its first-ever creative director, Raelle Myrick-Hodges, and ahead of its upcoming move to the Brooklyn Cultural District, 651 ARTS is focused on growth and refinement.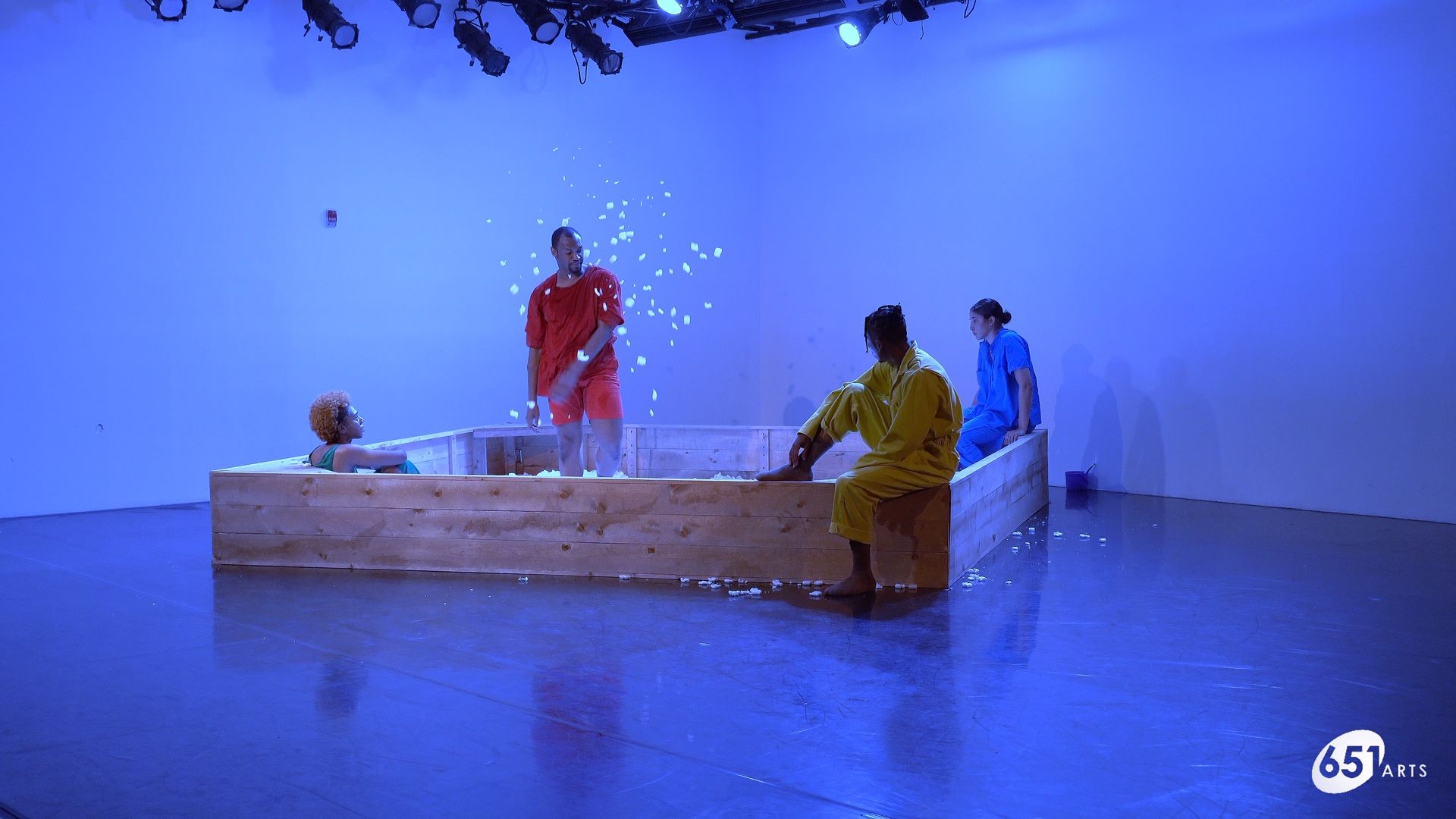 According to Myrick-Hodges, the 651 ARTS mission hasn't changed since it was first established in 1988: To present and celebrate diverse work within the African diaspora through music, dance, theater, film, and other mixed media work. As creative director, Myrick-Hodges hopes to further that mission by continuing to provide opportunities and resources to emerging black artists as well as to established artists.
"We celebrate the seedling artists of color because no one's giving them the same shot that the white kids get," said Myrick-Hodges. "It's about being able to make space for the hues and the diversity within our communities and making a space where all of us get to commune and celebrate work from the African diaspora no matter what our background."
Board Chair Yvonne Joyner Levette has been with the organization since early 2015, but she took notice of the organization long before that. She started paying attention to 651 ARTS in the early 90s while serving as the programming director for the New 42nd Street, where she led development for the New Victory Theater.
"Some of the most interesting work at the time was from 651 ARTS," said Joyner Levette. "I based some of the development of the New Victory on what was being done and how they were doing things at 651 ARTS."
According to Joyner Levette, 651 ARTS helped develop artists at the beginning of their career in ways that were, and still are, unique to the arts community.
"[651 ARTS] would give them a platform that wasn't being given to them in other realms," said Joyner Levette. "I wasn't seeing this happen with interesting black artists anywhere else like this."
Joyner Levette said that the organization sends and brings artists from around the world to develop their work and collaborate with other creatives. Just this year, they brought in an artist from Cuba to perform uptown.
For many years, 651 ARTS has been a nomadic organization with no permanent residence, relying on venue collaborations with BAM, Brooklyn Arts Exchange, and NYU, among others, for decades. But the organization is about to make 300 Ashland, in downtown Brooklyn's Cultural District, its long-term home.
Wedged between Boerum Hill, Fort Greene, and Downtown Brooklyn, the Cultural District is home to some of the borough's most renowned arts institutions, including BAM, BRIC Arts Media, MoCADA, and the Mark Morris Dance Group. According to Myrick-Hodges, this move will be transformative for the organization.
"651 ARTS has been putting artists into the field in Brooklyn and beyond for over thirty years with no permanent venue, making it almost impossible long-term to be able to galvanize non-arts communities to come and see the work," said Myrick-Hodges, "But also, to celebrate blackness in the place where blackness should be celebrated."
As gentrification has changed the neighborhood dramatically, Myrick-Hodges said that by establishing itself in this new space, 651 ARTS will offer black artists an avenue for self-expression and remind black communities that they are welcome downtown. Joyner Levette agrees.
"Moving into that space means that the presence of black artists who speak to black people will not be gone," said Joyner Levette. "It's important to create an environment that shows the community of black people that we belong right where we've always been—that you can't just push us out to the sides."
The organization recently closed its spring season during Pride Week with two live performances by artist Andre J titled Excuse Me, Hello, which paid homage to transgender activists Marsha P. Johnson and Sylvia Rivera during the 50th anniversary of Stonewall.
"Stonewall was a riot and now we're celebrating it because of two transgender people of color," said Andre J. "I wanted to celebrate that in modern terms through spirituality, through kindness, through self-expression, through dance, through a bit of drama, through a bit of passion, through basically our day-to-day lifestyles, and understanding how it is important that love is love."
The 25-minute performance was curated in collaboration with 651 ARTS and designed specifically for The Plaza at 300 Ashland as well as for the BAM Fisher theater. The first, family-friendly performance took place at The Plaza on June 28th, with an adult performance at BAM the following day. According to Andre J, Excuse Me, Hello is all about acknowledging and recognizing one another.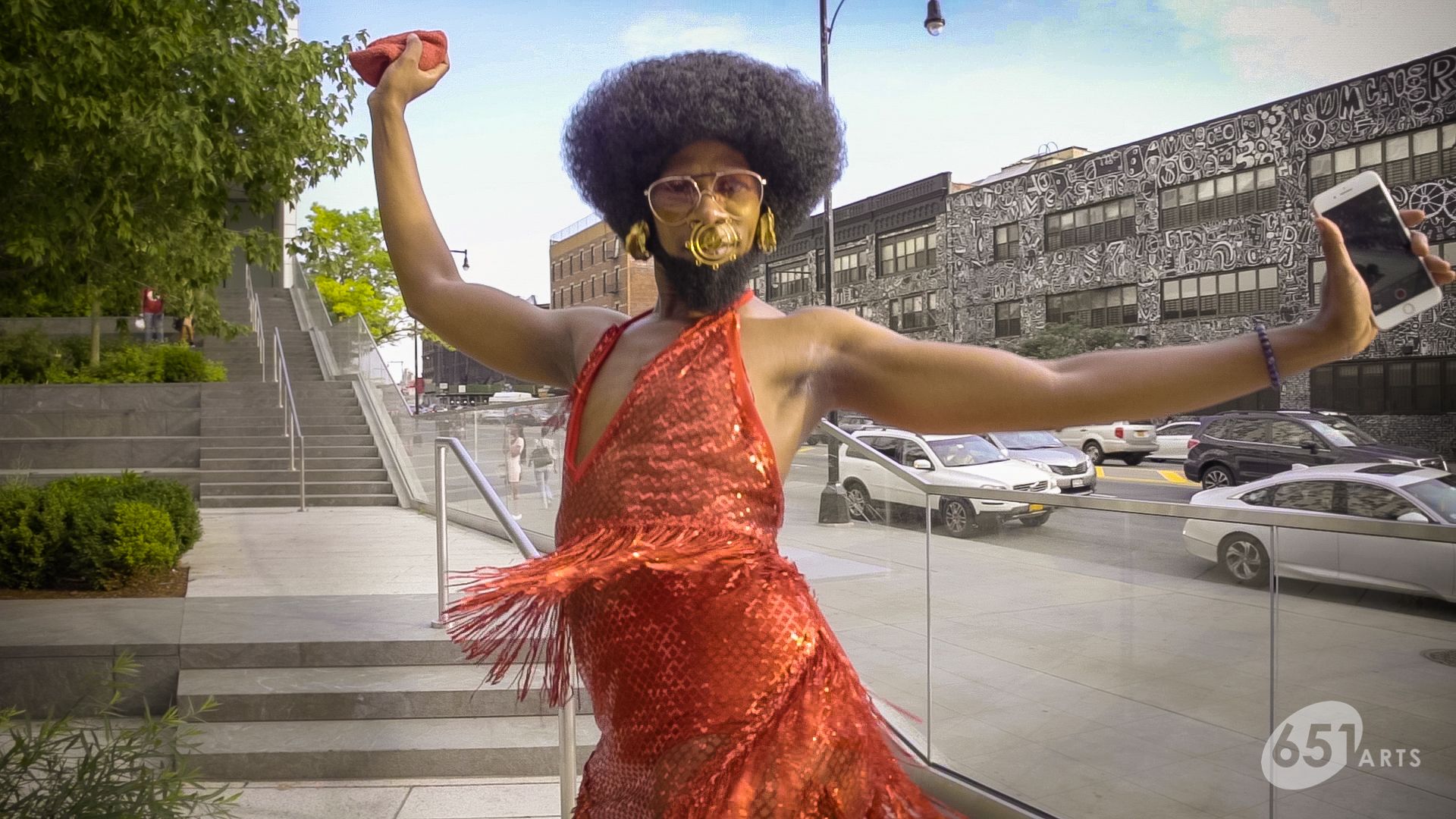 "When you walk up to someone and introduce yourself and say, 'Excuse me, hello,' that is a spiritual way of saying I see you and I am here to be seen," said Andre J. "At a very young age, you don't know who you are, but you have an opportunity to find yourself in others…."
According to Joyner Levette, that's exactly what 651 ARTS is all about. It's the very idea that symbolizes the significance of their move to downtown Brooklyn.
"Art should reflect back to the community who they are, let them see themselves," said Joyner Levette. "And that's why it's important for 651 ARTS to be [downtown] as a black organization that develops black artists of the African diaspora. It allows our community to see itself."
As stated by Myrick-Hodges, art brings communities together. And when all is said and done, that's what 651 ARTS sets out to do with its move to downtown Brooklyn.
"When the performance that you look at is honest and filled with genuine energy, it is a visceral space that your body participates in. It literally draws you closer to other humans," said Myrick-Hodges. "That is the service of being able to commune around art and music. And that's why live performance is important."
651 ARTS is set to open its fall season in September and will likely move to the new space in the fall of 2021. The organization is currently redesigning its website to revitalize its digital community in time for next season.
Those interested in learning more about 651 ARTS and their upcoming lineup of artists can sign up for the biweekly newsletter at www.651arts.org.
Andre J hopes to take Excuse Me, Hello on a global tour. Follow @andrejworldwide on Instagram to learn more.