Crown Heights Homicides up 600%, Mayor Promises More Cops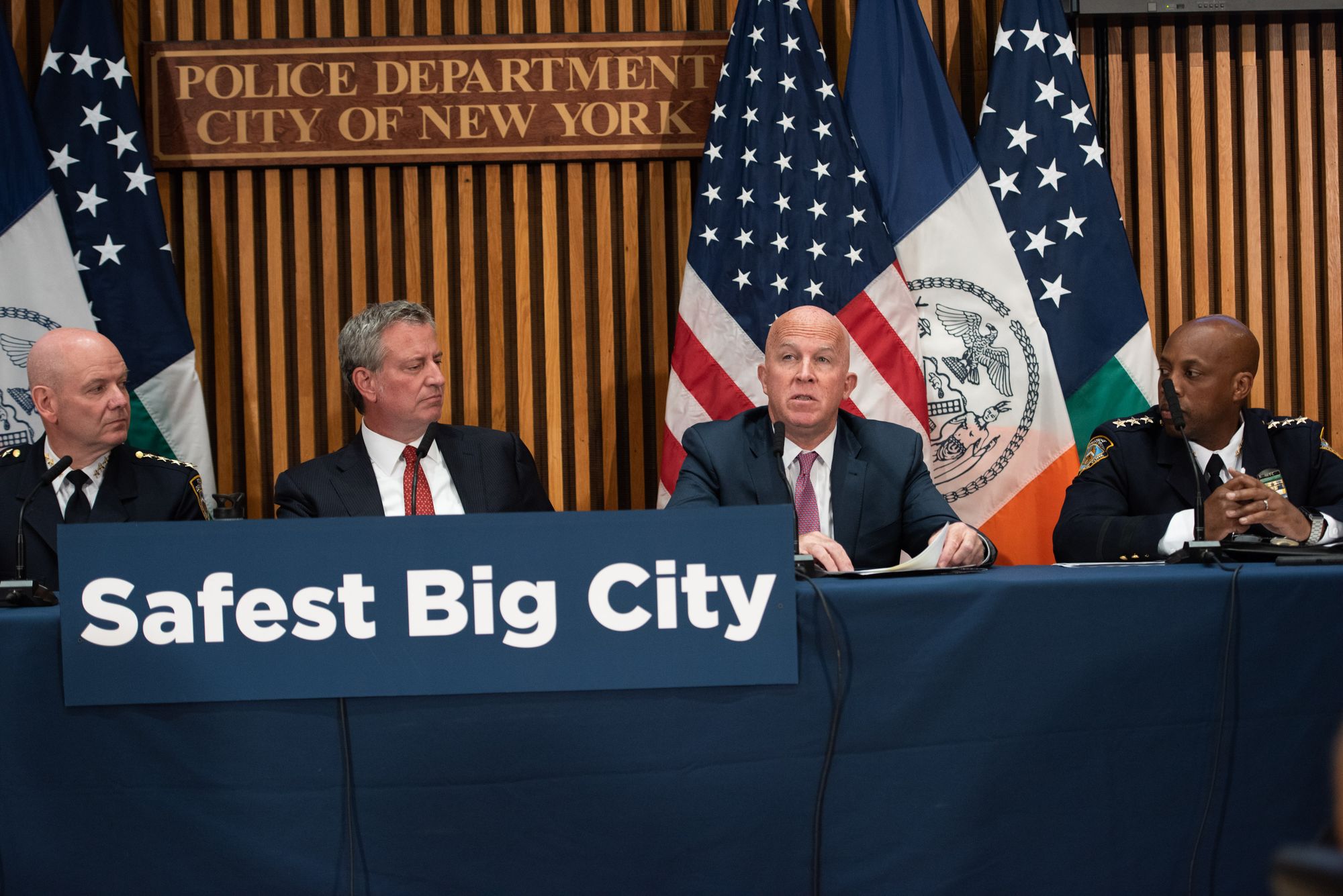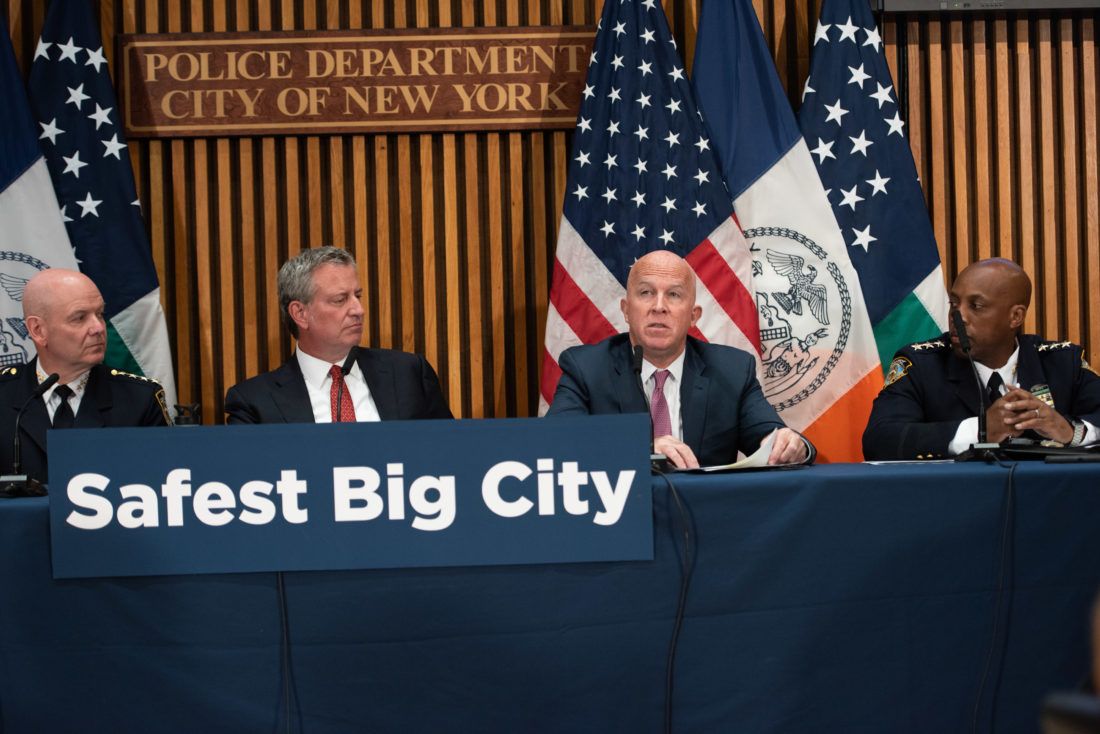 CROWN HEIGHTS—Mayor Bill de Blasio said Monday that the city will be "very aggressive" in response to an uptick of homicides and shootings in parts of Crown Heights.
Compared to this point in 2018, shootings this year are up 71% (seven last year and 12 this year) and homicides have increased by 600% in the 77th Precinct (seven this year compared to one last year), according to NYPD statistics.
(In January, a 43-year-old man was shot twice at Kingsborough Houses and was pronounced dead at the hospital. In February, a man allegedly killed his mother, Paulette Reeves, and put her in a closet at Albany Houses, a NYCHA complex. In March, a man was shot and killed outside of a baby shower at 650 Washington Avenue. In April, an 18-year-old was fatally shot by 1483 St. John's Pl. Later that month, on April 28, a man was stabbed to death at the intersection of Eastern Parkway and Ralph Ave. In May, Jamal Simms was shot and killed in front of  780 St. Marks Avenue. Earlier this month, on June 12, a man was shot dead at Classic Deli, on Kingston Ave).
This phenomenon, the mayor said Monday evening, isn't "an acceptable state of affairs."
"More officers are going to be put out in the precinct," said de Blasio on his weekly "Inside City Hall" appearance on New York 1, adding the NYPD will be using "a number of different anti-crime strategies."
"Clearly, some of this is gang and crew related, and we have tools to take down gangs," he added. "There's definitely a problem we have to address aggressively."
The mayor noted that the situation in Crown Heights' 77th Precinct does not align with trends in the rest of the five boroughs, where overall crime, including murders, has continued to decline in 2019.
"It does not conform to what we're seeing in the rest of the city," he said. "This is a localized problem, but we take it very seriously, and we're going to keep sending more and more officers, more strategies at it until we see change."
De Blasio's addressing of the issue in response to a question from New York 1's Errol Louis comes after an 11-year-old was last week hit with a stray bullet on Schenectady Avenue—an incident that prompted the mayor to delay his presidential campaign trip to South Carolina. Doctors say the shooting could leave the boy, Jayden Gant, paralyzed from the waist down. A suspect has been arrested and charged with the shooting, the NYPD says.
In May, four different high-crime Brooklyn precincts received additional police officers for the summer. Specifically, 287 police officers were added to the 73rd, 75th, 79th, and 67th precincts. But despite the lion's share of this year's 77th precinct homicides occurring before the May announcement, the Crown Heights precinct was not among the ones where officers were added.
The NYPD and the mayor's office did not respond to requests for comment on the additional officers.