Brooklyn Heights: The Pierrepont & Celebrity Real Estate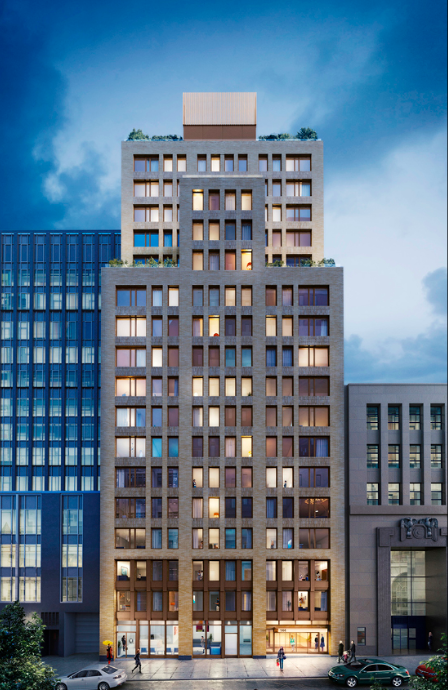 BROOKLYN HEIGHTS – A new 20-story tower located at 126 Pierrepont Street will start leasing this Fall.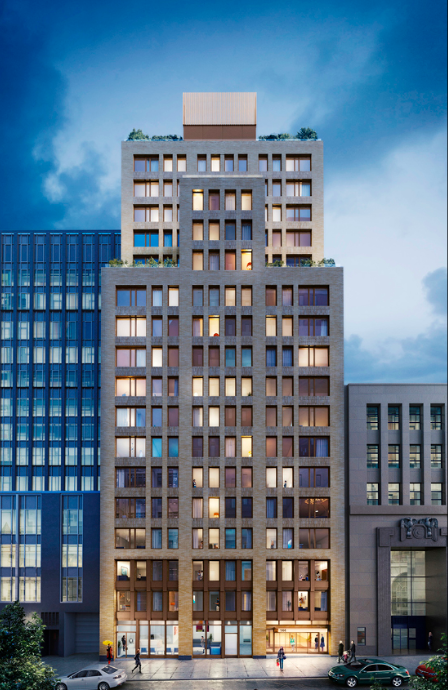 The Pierrepont features 128,000 square feet of residential space, with 86 "family-sized homes" designed with "meaningful amenities and community at its core," according thepierrepontbk.com. The building will offer a limited number of one-bedrooms units, with primarily two- and three-bedrooms apartments available, some occupying a full floor, City Realty reports. Twenty percent of the units will be affordable.
Units are fitted out with hardwood floors, stainless steel appliances, stone countertops, energy efficient bathrooms, washer/dryer, and some will have private outdoor space. The property will feature an entire floor of amenities for residents as well as 6,000 square feet of retail space on the first two floors.
The Pierrepont, built on two adjoining sites spanning Montague and Pierrepont Streets, was designed by Marvel Architects. The firm is also responsible for the design of the nearby 280 Cadman Plaza West project which replaces the Brooklyn Heights Library.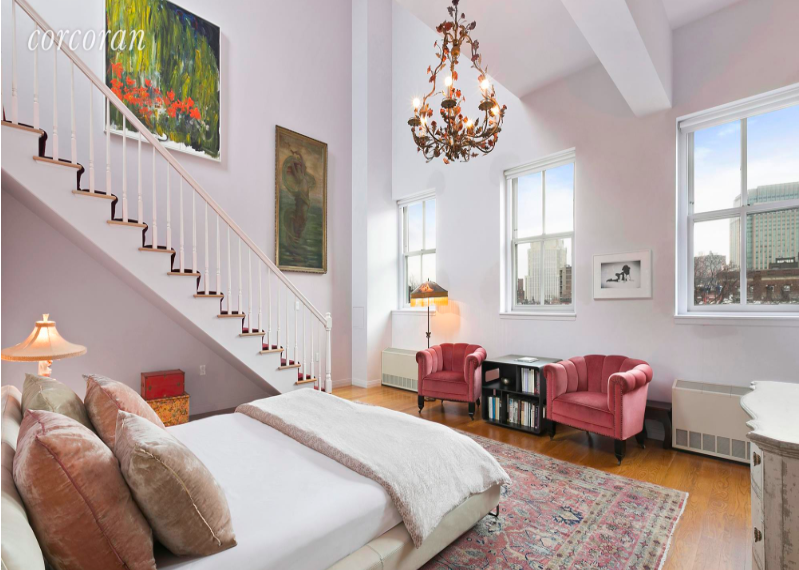 In other Brooklyn Heights real estate news, actress Mary-Louise Parker purchased a $4.3 million co-op in the neighborhood over the summer, Curbed reported.
Parker's new home is perched on the top floor of a building situated on a quiet side street and features five bedrooms and four bathrooms. According to the real estate site, the apartment offers views of the Brooklyn Heights Promenade and the waterfront as well as a wood-burning fireplace and an eat-in kitchen. Check out Street Easy for pics of the home.
The actor is no stranger to Brooklyn Heights, according to Brownstoner. She's lived there since 2013 and sold her former five-bedroom duplex condo on College Place earlier this summer for $6.2 million.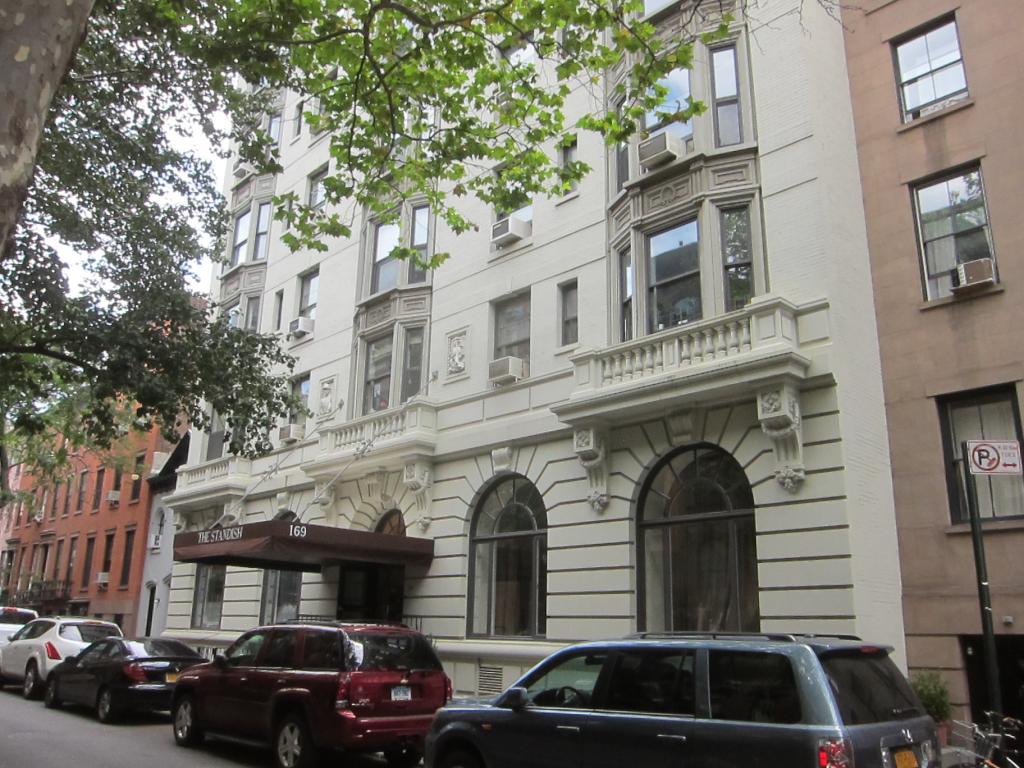 And lastly, it seems that Matt Damon and his brood are officially Brooklynites. The actor and his family recently moved into Brooklyn's most expensive home, the Brooklyn Heights Blog reported last week.
Damon was in contract last year to purchase the six-bedroom penthouse atop The Standish on Columbia Heights for $16.6 million. The home, a combo of three top-floor units, spans more than 6,000 square feet and includes a 3,000-square-foot-plus terrace. The Standish was formerly The Standish Arms Hotel and previously served as a dormitory for the Jehovah's Witnesses.
Parker and Damon join some famous neighbors in the area. Acting couple Jennifer Connelly and Paul Bettany also purchased a new home in Brooklyn Heights, not far from Damon, earlier this year. And Lena Dunham traded in her Hicks Street home for a new condo on Henry Street last summer.