Celebrity Real Estate: Oscar-Winning Actresses Buy & Sell In Brooklyn, A Writer's Nautical-Themed Pad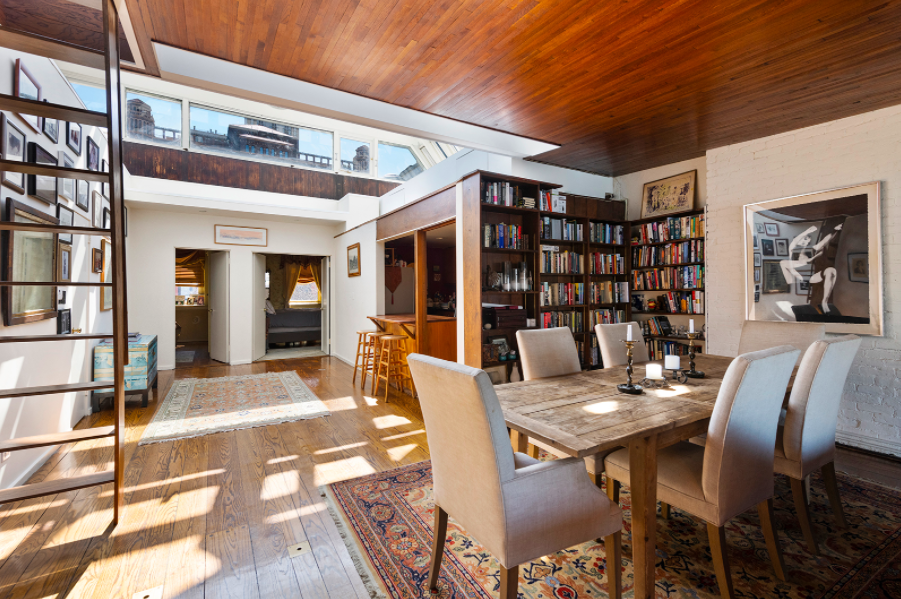 Celebrities are coming and going in Brooklyn, including an Oscar-winner selling a brownstone in Fort Greene, another Oscar-winner returning to the borough with her actor husband, and a television star purchasing a new home in Bed-Stuy.
FORT GREENE – Academy Award-winning actress, Holly Hunter, recently put her Fort Greene brownstone on the market for $4.5 million, Curbed reported.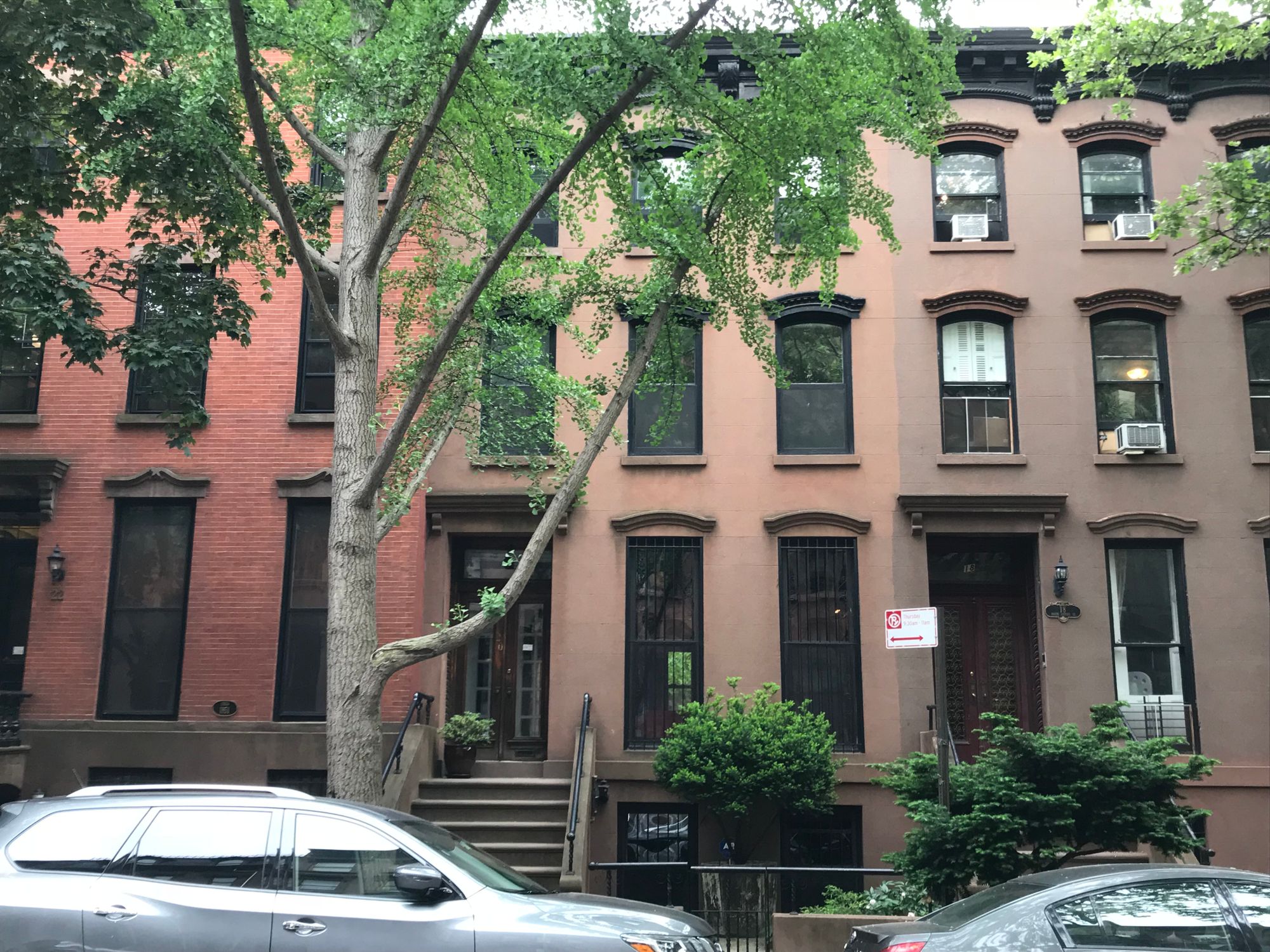 The 19th-century Italianate home is located in the Fort Greene historic district on South Oxford Street, half a block away from Fort Greene Park. Built in 1864, the four-story property features four bedrooms, three bathrooms, five decorative fireplaces with their original mantles, a deck, large garden, and a separate one-bedroom unit on the ground-level.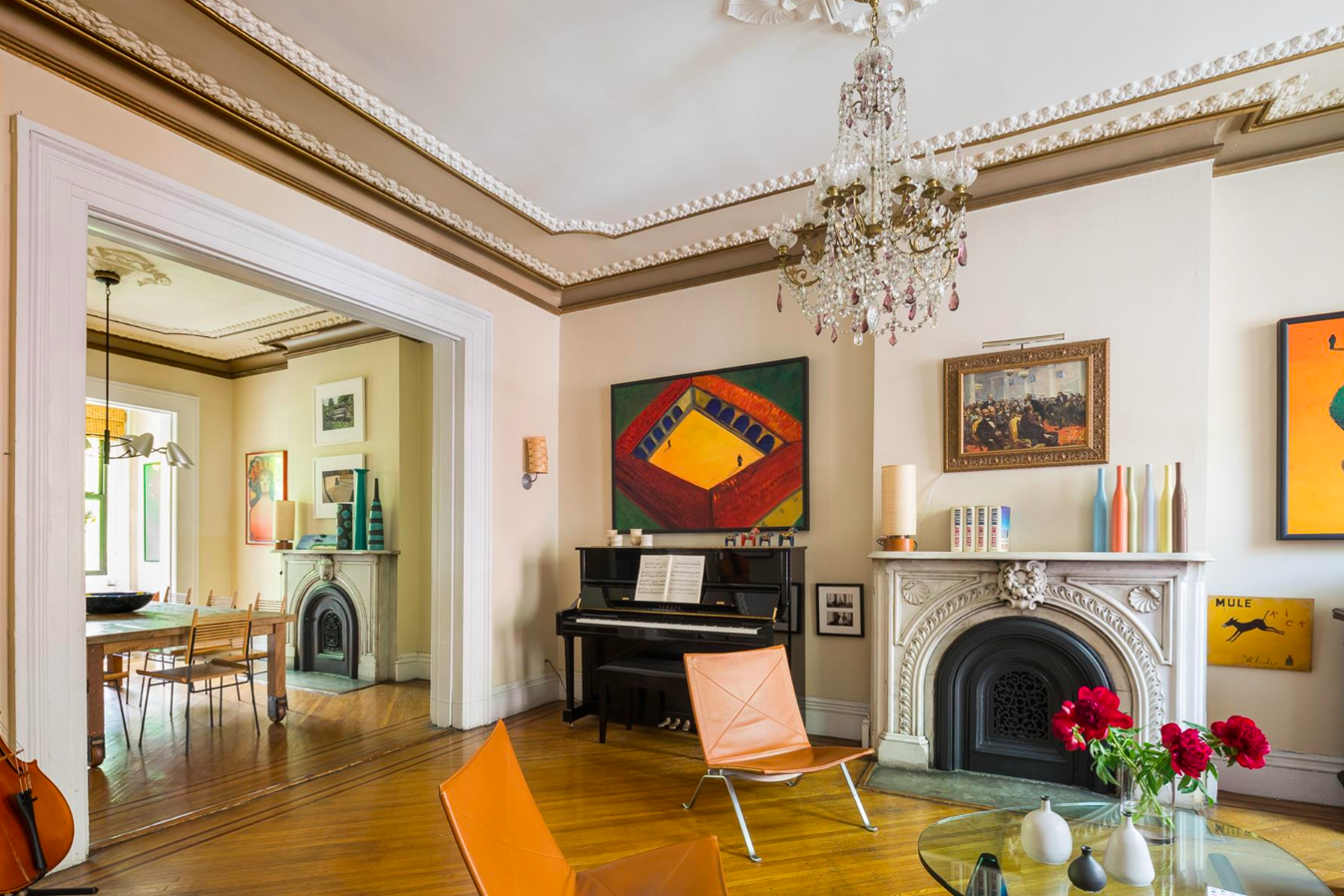 Check out Douglas Elliman for the full listing.
BROOKLYN HEIGHTS – Acting couple Jennifer Connelly and Paul Bettany are decamping from Tribeca and returning to Brooklyn. The pair recently closed on a 19th-century Greek Revival townhouse in Brooklyn Heights for $15.5 million, according to Brownstoner.
Academy Award-winner Connelly grew up in Brooklyn Heights and attended Saint Ann's School. She and Bettany lived at 17 Prospect Park West in Park Slope for five years before moving to lower Manhattan. Built in 1899 by famed architect Montrose W. Morris, the PPW mansion recently went on the market as well with a $12.9M price tag.
At $15.5M, the purchase price on their new home matches the current highest home sale in Brooklyn—a townhouse at 177 Pacific Street in Cobble Hill that sold for the same amount in 2015. The actors' four-story, 8,000-square-foot property overlooks the Brooklyn Heights promenade as well as the lower Manhattan skyline.
Right next store, a former home owned by Pulitzer Prize-winning author, Norman Mailer, is currently available for $2.4 million. Mailer wrote his award-winning Executioner's Song while living in the top-floor Brooklyn Heights apartment, 6sqft reports.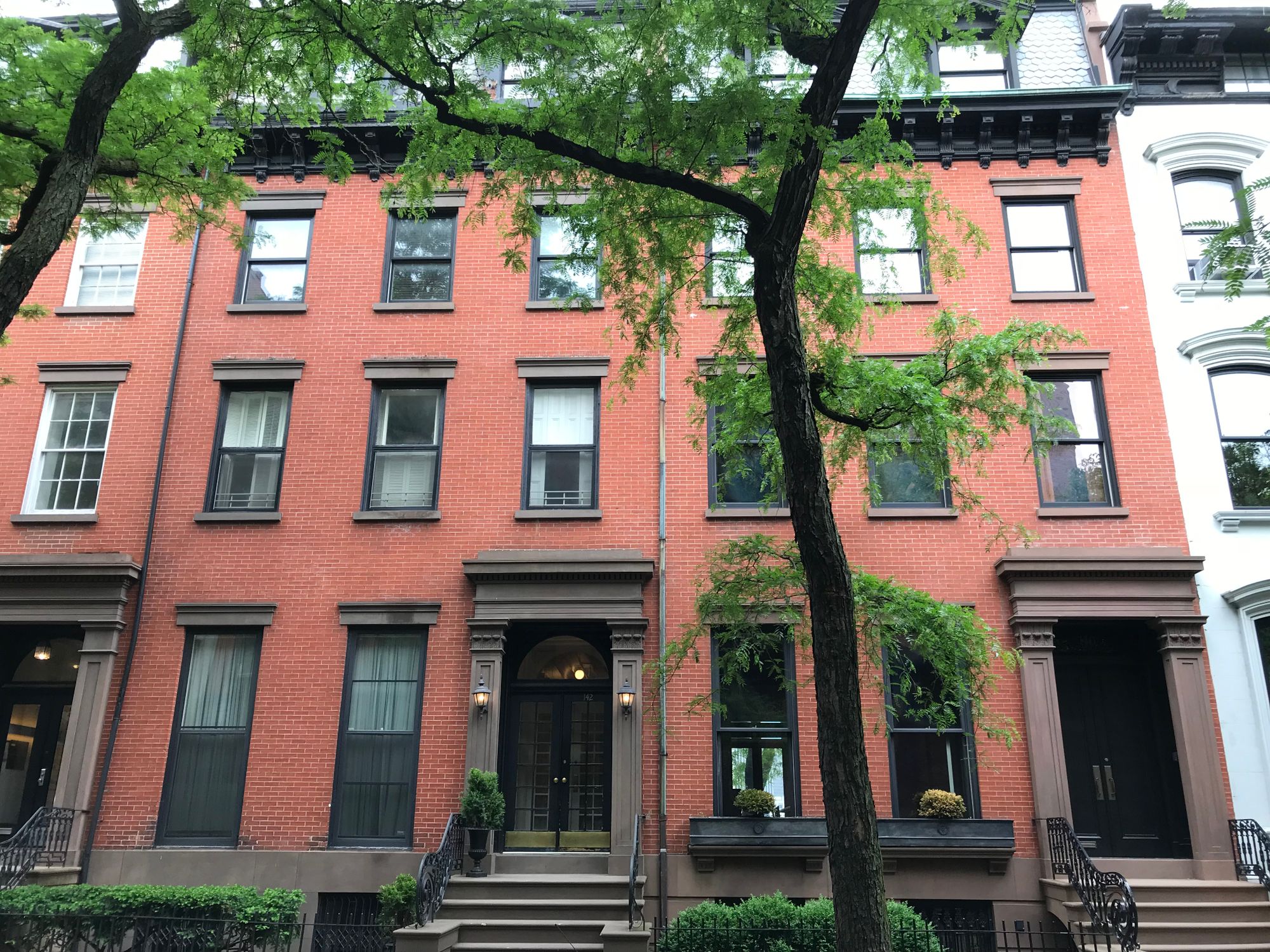 Mailer owned the entire four-story 1840 townhouse and converted it into co-ops in the 1970s, selling the lower units prior to his death in 2007, according to the article. The writer designed his own 1,600-square-foot unit with a nautical theme featuring a two-story glass and wood atrium and a sloping wood ceiling reminiscent of a sailboat as well as "gangplanks, hammocks and a trapeze to help him overcome his fear of heights."
The three-bedroom, two-bath walk-up features several terraces and a separate unit on the third floor which houses one of the bedrooms and one of the bathrooms.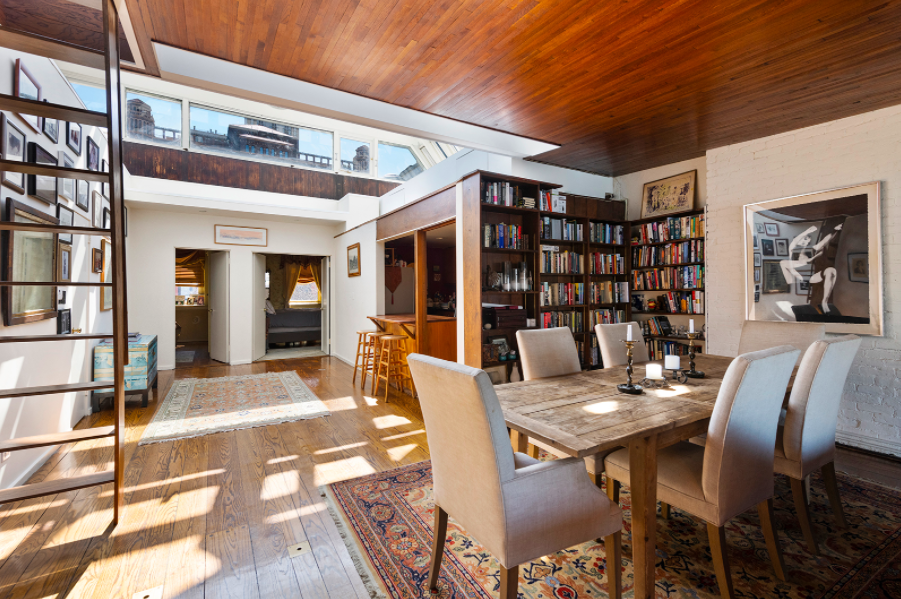 Go to corenyc.com to see the full listing.
BEDFORD-STUYVESANT – And finally, Gotham actress, Erin Richards recently purchased a two-family Bed-Stuy brownstone for $1.62 million, the New York Post reports.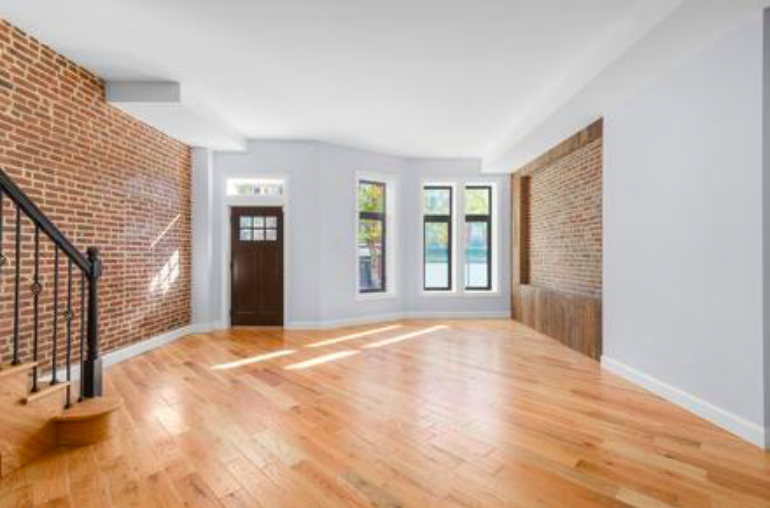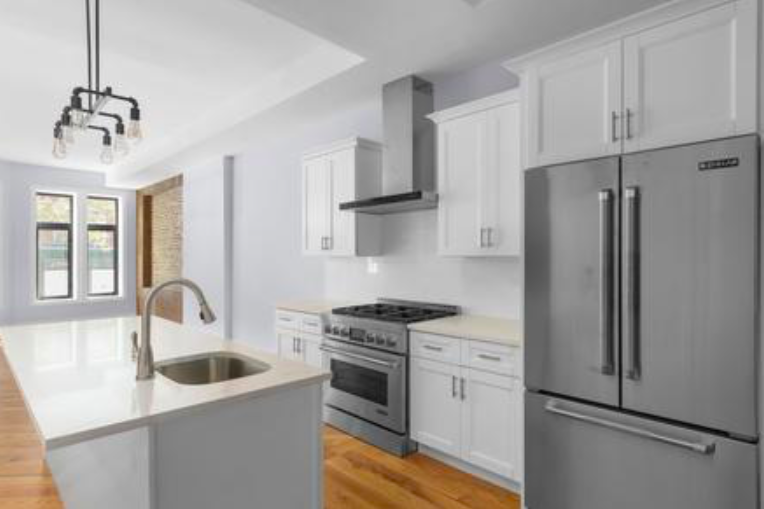 The 3,120-square-foot five-bedroom home is split into an owner's duplex and a two-bedroom, two-level rental unit. The property features exposed brick, custom woodwork, high ceilings, a chef's kitchen, private deck, and landscaped garden.