Construction Underway On Tower Replacing Brooklyn Heights Library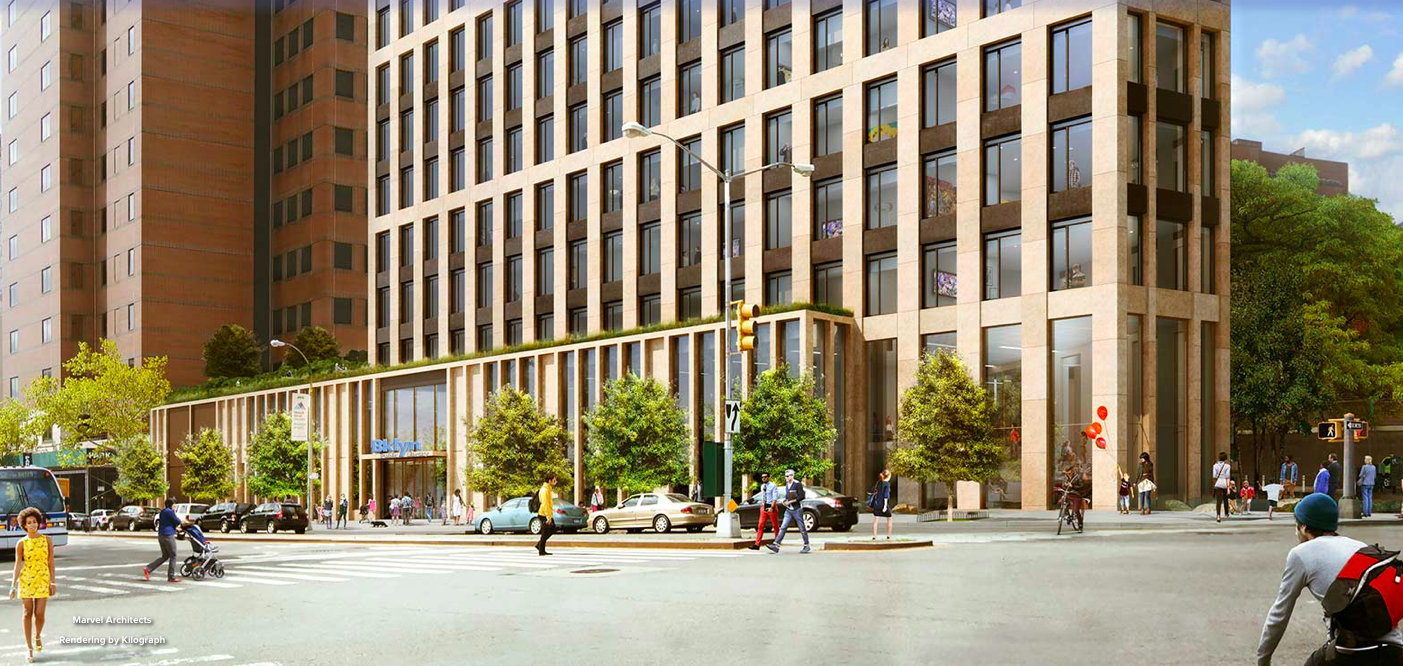 BROOKLYN HEIGHTS – After demolishing the Brooklyn Heights Library almost a year ago, construction is moving along at the site of its former home at 280 Cadman Plaza West.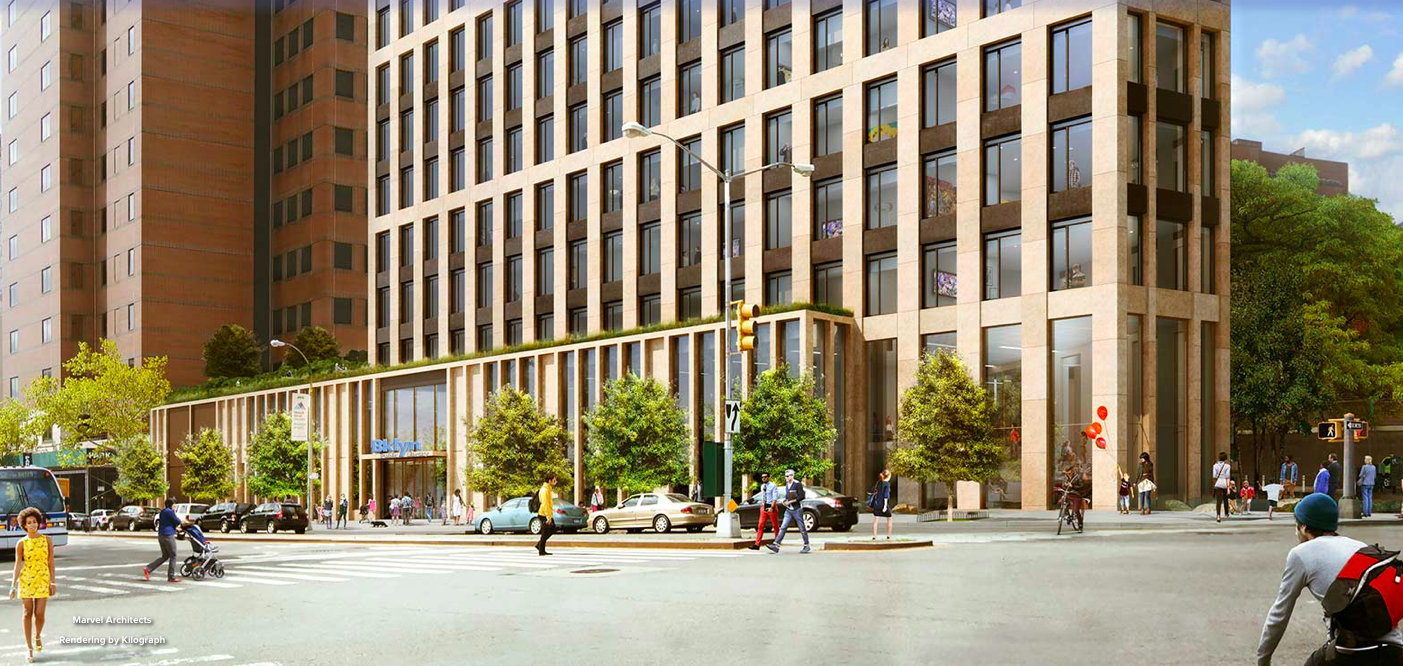 The foundation work has been completed on the 36-story, 409-foot-tall luxury residential project and the first two floors have gone up, according to New York YIMBY who posted a recent photo of the construction site.
The plan to replace the Brooklyn Heights library with a 134-unit condo tower has been a source of outrage in the community. The project's developer, Hudson Companies, purchased the city-owned building for $52 million in 2015. As part of its negotiations with the city, Hudson Companies agreed to include a 9,000-square-foot science, technology, engineering and mathematics (STEM) education lab operated by the NYC Department of Education in the building as well as a separate library branch in DUMBO.
The 280 Cadman Plaza West building will include a new 26,620-square-foot Brooklyn Heights Library branch on its three lower levels to replace the former facility. During construction, the Brooklyn Heights Library has been temporarily relocated five blocks away to a renovated space at Our Lady of Lebanon Church at 109 Remsen Street.
Slated to be completed in 2020, the 280 Cadman Plaza West development will feature a fitness center, screening room, a 52-car underground parking garage, and approximately 930 square feet of ground-floor retail space.
While opponents of the project argue that the new library is smaller than the former one, the Brooklyn Public Library has said at 26,600 square feet, the new Brooklyn Heights branch will be the largest in Brooklyn. The BPL also stated that the $52M sale of the Brooklyn Heights property would go toward repairs at other branches, including the Walt Whitman (Fort Greene), Pacific (Boerum Hill), Washington Irving (Bushwick), and Sunset Park locations.
As part of the project, Hudson Companies also agreed to include 114 units of off-site affordable housing. The affordable units will be built on two privately-owned sites in Clinton Hill—1043 Fulton Street and 907 Atlantic Avenue. Marvel Architects is designing all three buildings for Hudson Companies.