Romantic Restaurants For Valentine's Day (North Brooklyn)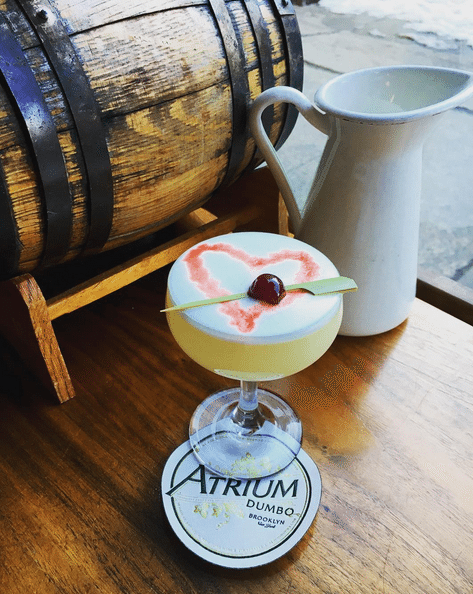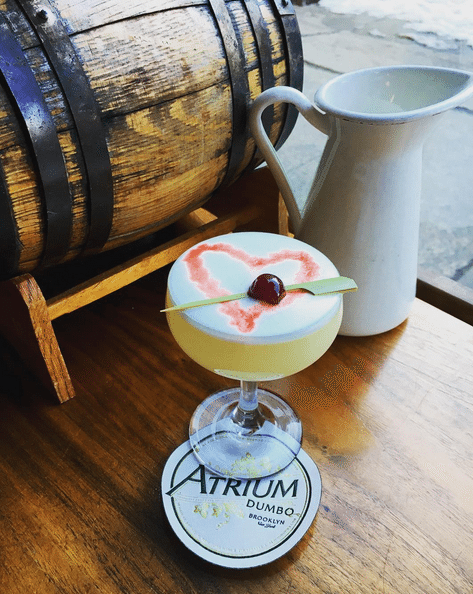 Valentine's Day is a week away. If you haven't already made dinner plans, BKLYNER has compiled a list of restaurants north of Prospect Park that are perfect for a romantic dinner for two.
Brooklyn Heights/DUMBO
Atrium DUMBO
This chic contemporary French restaurant in DUMBO with an award-winning master sommelier is offering a 4-course Valentine's Day menu with an optional wine pairing.
Where: 15 Main Street (between Water and Plymouth Streets)
Reservations at (718) 858-1095
Chez Moi
This charming French bistro has been serving up classics like steak frites, escargot, mussels, crème brûlée, and inventive house cocktails since 2012. Check out their Joyeux St Valentin menu here.
Where: 135 Atlantic Avenue (between Clinton and Henry Streets)
Reservations at (347) 227-8337
Sociale
This Brooklyn Heights eatery, known for its inviting atmosphere and friendly staff, serves a mix of traditional and contemporary Italian cuisine.
Where: 72 Henry Street (between Orange Street and Pineapple Walk)
Reservations at (687) 990-0397
Boerum Hill/Cobble Hill
Colonie
Opened on Atlantic Avenue in 2011, Colonie uses ingredients sourced from local farms and features a selection of natural and sustainable wines, as well as regional craft beers and inventive cocktails mixed with artisanal spirits and fresh ingredients.
Where: 127 Atlantic Avenue (between Clinton and Henry Streets)
Reservations at (718) 855-7500
French Louie
Founded by the team behind Buttermilk Channel, this stylish bistro serves French-American cuisine, offering 3 takes on steak frites, steak tartare, snails "Marchand de Vin," and duck au poivre.
Where: 320 Atlantic Avenue (between Hoyt and Smith Streets)
Reservations at (718) 935-1200
Carroll Gardens/Columbia Street District/Red Hook
f.o.b.
Cozy home-style Filipino barbecue spot with knock-out chicken or pork bbq skewers and overnight chicken adobo.
Where: 271 Smith Street (between Degraw and Sackett Streets)
Reservations at Phone number (718) 852-8994
BKLYNER Recommended!
The Good Fork
This "mom and pop" restaurant features an "eclectic globe-trotting menu" with Korean inspired offerings including homemade pork dumplings, steak and egg Korean style, a burger, and house-made kimchi.
Where: 391 Van Brunt Street (between Dikeman and Van Dyke Streets)
Reservations at (718) 643-6636
Grindhaus
This Red Hook venue features a small, globally influenced menu made with locally sourced ingredients. The fresh bread is baked daily and the bar serves wine, beer and sake.
Where: 275 Van Brunt Street (between Pioneer Street and Visitation Place)
Reservations at (718) 909-2881 or grindhausnyc@gmail.com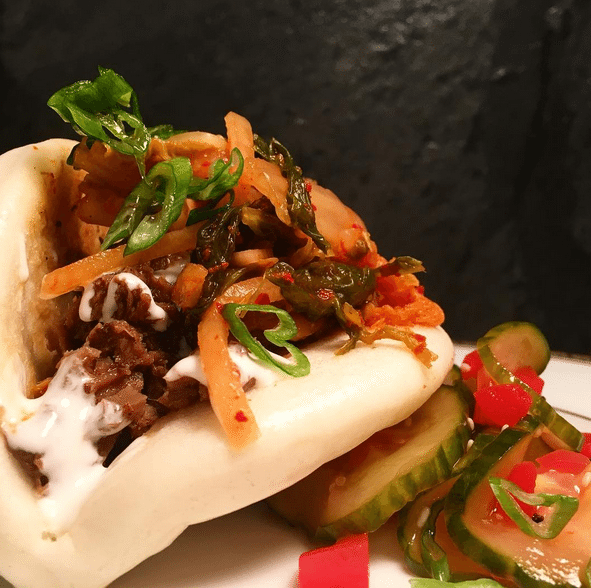 Pok Pok NY
This popular, casual restaurant serves a variety of Northern Thai rice and noodle dishes meant to be shared and eaten family-style.
Where: 117 Columbia Street (between Kane and Irving Streets)
Reservations at (718) 923-9322
Fort Greene/ Clinton Hill
Aita
This Clinton Hill eatery offers traditional, rustic Italian fare created with seasonal ingredients from local farms and green markets. The menu features homemade pastas like spaghetti with a braised octopus ragout, fettuccine with lamb sausage, and oxtail ravioli.
Where: 132 Greene Avenue (between Waverly and Clinton Avenues)
Reservations at (718) 576-3584 (though primarily a walk-in restaurant)
The Finch
This Michelin star, farm-to-table restaurant serves seasonal American fare in a renovated 120-year-old brownstone. Entrees include a swiss chard lasagna with parmesan, bay scallops and snails with einkorn wheat and black trumpet mushrooms, and Wagyu Beef with rosti potatoes.
Where: 212 Greene Avenue (between Cambridge Place and Grand Avenue)
Reservations at (718) 218-4444
Lulu & Po
Owned by a former Marine and named after his daughter, this cozy and unpretentious, 30-seat neighborhood spot serves New American small plates along with wine and classic cocktails. Dinner options include chicken liver and pancetta paté, lamb tartare with harissa and Greek yogurt, and bone marrow tacos.
Where: 154 Carlton Avenue (between Willoughby and Myrtle Avenues)
Reservations at (917) 435-3745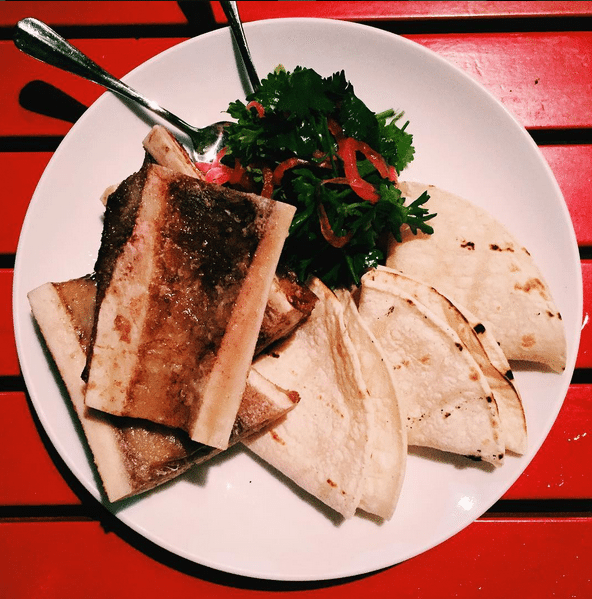 Gowanus
Black Mountain Wine House
A rustic and cozy wine bar offering over 30 wines by the glass or bottle as well as medium plates including cheese, charcuterie, mac 'n cheese with gruyere and truffle oil, pork meatballs with a spicy marinara sauce, and classic fondue on Tuesdays.
Where: 415 Union Street (between Hoyt and Smith Streets)
No Reservations
BKLYNER Recommended!
The Pines
This 40-seat eatery serves modern American cuisine alongside specialty cocktails, craft beers, and boasts an "only natural" wine list. Some of the "Protein" options featured on the menu include roast chicken with carrots and cauliflower and scallops with green lentils and garlic cream. Check out their Valentine's Day 5-course tasting menu with optional wine pairing here.
Where: 284 3rd Avenue (between President Street and 4th Avenue)
Reservations at (718) 596-6560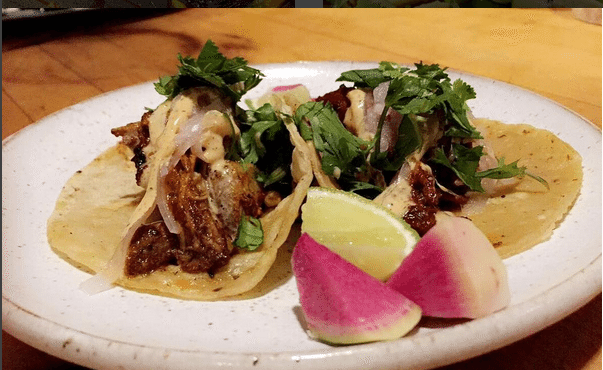 Park Slope
Convivium Osteria
Opened in 2000, this warm and inviting restaurant serves traditional Italian cuisine inspired by the Iberian peninsula. With 3 dining rooms resembling an Italian farmhouse, a bodega in Barcelona, or a romantic wine cellar, the menu includes a variety of pastas along with entrees like braised rabbit with olives, oven roasted whole Mediterranean sea bass, and rack of lamb in red wine sauce.
Where: 68 5th Avenue (between Prospect Place and St Marks Place)
Reservations at (718) 857-1833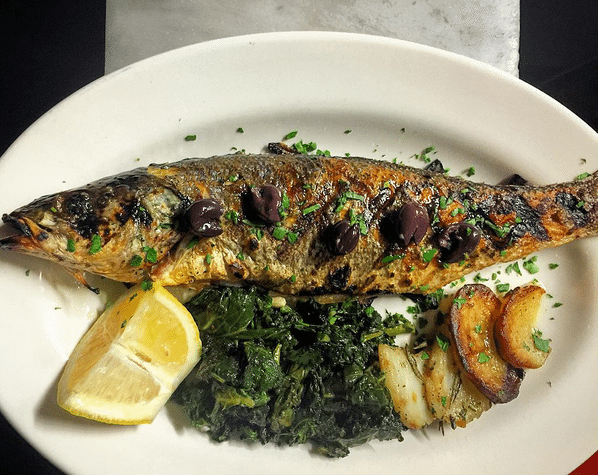 Wasan
This understated and intimate restaurant delivers signature and seasonal Japanese dishes created to pair perfectly with sake or wine. The sushi and sashimi shine here along with various ramens, tempuras, teriyakis, and a sirloin steak served on a hot lava stone.
Where: 440 Bergen Street (between 5th Avenue and Flatbush Avenue)
Reservations at (347) 725-3550
BKLYNER Recommended!
Prospect Heights
Faun
A new neighborhood spot by husband and wife architects who designed the space together features two intimate rooms linked by a semi-open kitchen and an 8-seat bar in front and a patio out back. The frequently changing menu offers New American fare with Italian accents. Check out their Valentine's Day 4-course prix-fixe menu featuring a pappardelle with lamb's heart and wagyu tongue with uni. All pricing includes gratuity.
Where: 606 Vanderbilt Avenue (between Prospect Place and St Marks Avenue)
Reservations at Phone number (718) 576-6120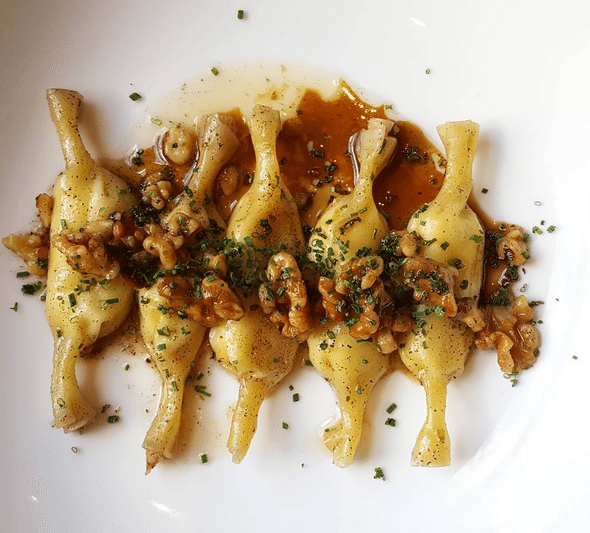 James
A charming neighborhood eatery offering seasonal, sustainable, locally-inspired cuisine that mixes traditional rustic fare with a modern twist. Small plates include a half-dozen oysters and sautéed mushroom crostini while mains include pan-roasted arctic char, roasted chicken breast and thigh, and a half-pound grass-fed Black Angus burger.
Check out their Valentine's Day 3-course Prix-Fixe menu (includes amuse-bouche and prosecco toast) here.
Where: 605 Carlton Avenue (between Prospect Place and St Marks Avenue)
Reservations at 718.942.4255
Windsor Terrace
Butterfunk Kitchen
Voted one of the 10 Best Brooklyn Restaurants of 2016 by Brooklyn Magazine, the self-proclaimed "soul food restaurant & juke joint" serves classics like an 8-pc fried drumstick basket, corn bread, and collard greens alongside some innovative takes like fried catfish with jalapeño jam.
Where: 1295 Prospect Avenue (between Reeve Place and Greenwood Avenue)
No Reservations
BKLYNER Recommended!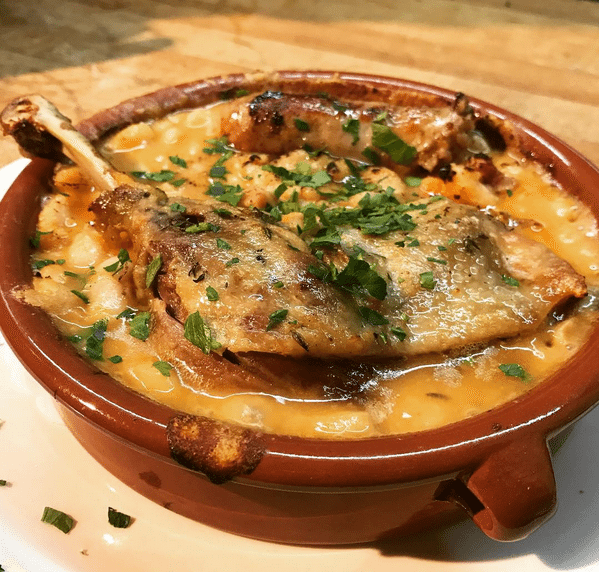 Le Paddock
A neighborhood staple since 2011, this bistro serves French fare and pizza in a casual, welcoming space. Free range chicken, moules frites, cassoulet, boeuf bourguignon, and vegetarian couscous share the spotlight with pies topped with leeks, gruyere, and bacon (Flammenkuech), or smoked mozzarella, capicola, asparagus, and lemon zest (Greenwood).
Where: 1235 Prospect Ave (between Vanderbilt Street and Reeve Place)
Reservations at (718) 435-0921 or info@lepaddockbrooklyn.com