Fresh Off The BBQ: f.o.b. Brings Filipino Barbecue To Smith Street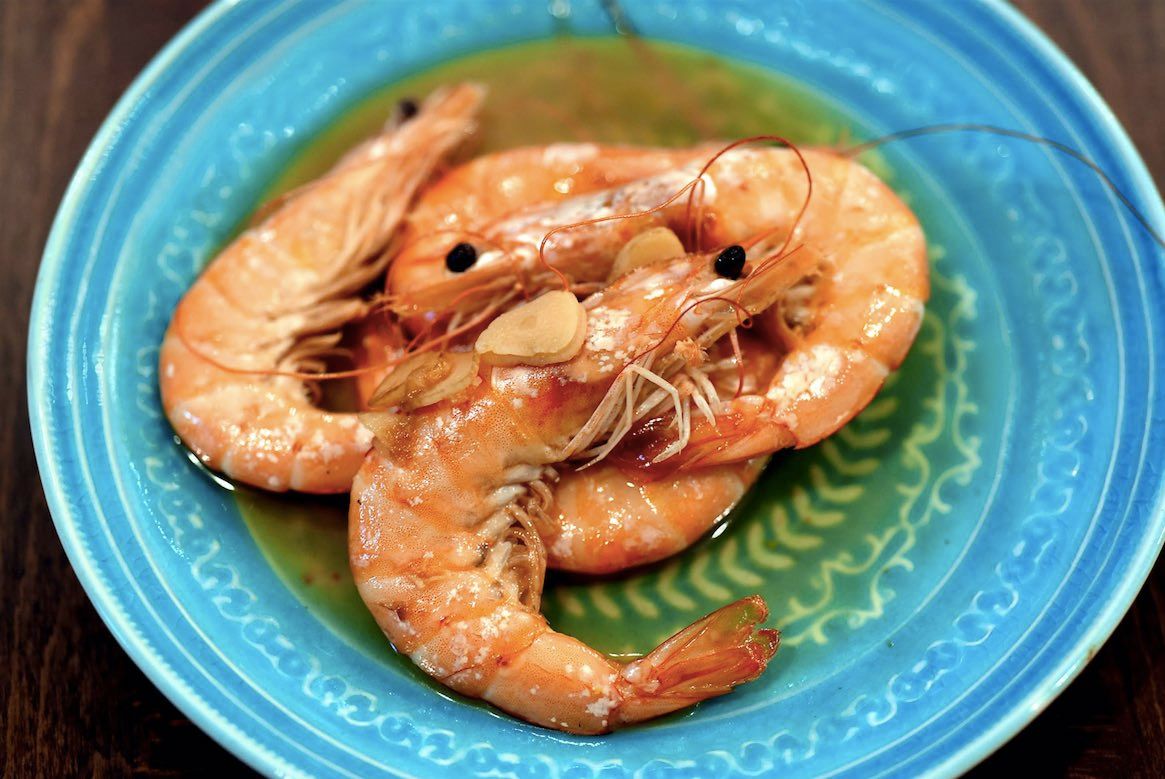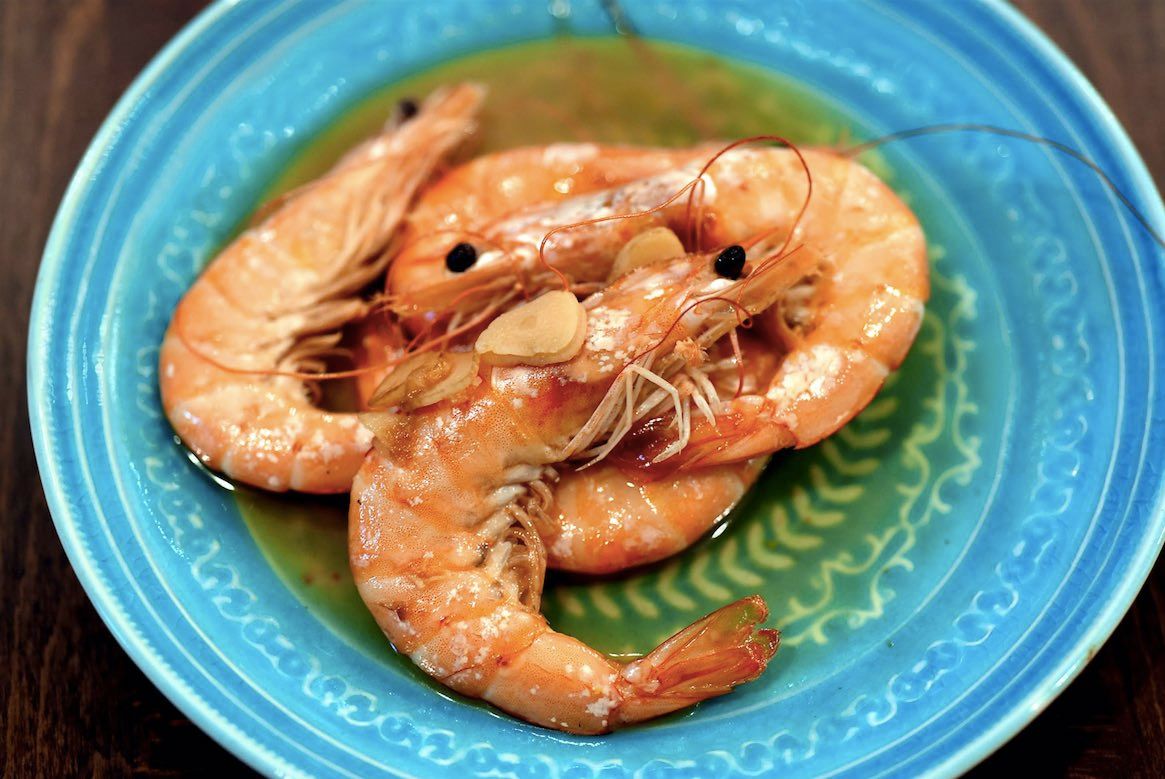 While Carroll Gardens certainly doesn't lack in restaurants, there is a definite dearth of options for Filipino food in the neighborhood. The recent opening of f.o.b. (271 Smith Street between Degraw and Sackett Streets) by Armando Litiatco and Ahmet Kiranbay fills this culinary gap. Serving Filipino-style barbecue, the focus is grilled meats prepared on a lava rock grill.
Chef Armando Litiatco trained at the California Culinary Academy and has worked in the kitchens of New York's Daniel, San Francisco's Boulevard, and Miami's Shokudo. He believes Filipino cuisine, a combination of Chinese, Spanish, and Southeast Asian influences, is too often overlooked by New Yorkers.
Litiatco grew up in the San Francisco neighborhood Daly City, where there is a large Filipino population and an abundance of Filipino restaurants that vary in regional styles and specialties.
Born in Manila, Litiatco's family moved to the United States when he was five. As a kid, his father, who is also a chef, wanted his son to grow up and become a pilot—so he could travel and see the world, or to follow in his footsteps and become a chef. Since the younger Litiatco did not have the math skills required to be a pilot, he became a chef. He brings to the f.o.b. menu classic family recipes along with dishes influenced by his travels throughout the Philippines.
The name "f.o.b." references the derogatory term "fresh off the boat" used to describe Asian immigrants. Growing up, Litiatco said he and his friends embraced the word and used it to refer to one another, redefining it to mean "Filipino."
Here, Litiatco uses "f.o.b." positively to celebrate his culture.
The partners, who met in San Francisco over 10 years ago, chose to focus on Filipino barbecue simply because "it's the food [they] like to eat." Litiatco believes it's important for chefs to cook food that they enjoy eating themselves, and he and Kiranbay enjoy "barbecue, meats, and grills." After years of experimenting, Litiatco has perfected his own Filipino-style barbecue sauce.
For appetizers, highlights include Peel & Eat 7-Up Shrimp (the soda gives a hint of sweetness and is supposed to tenderize the shrimp), and for pork-lovers—Sisig, a sizzling plate made with pig cheeks, ear, belly and chicharron.
Barbecue options include grilled chicken or pork skewers "smothered in Filipino bbq sauce" or grilled spare ribs paired with banana barbecue sauce. Litiatco describes Filipino barbecue sauce as having a similar tang and sweetness that American sauce has, but is not as smoky. It also has a slight tropical flavor that comes from the addition of banana ketchup.
Kiranbay, who's researched the origins of the condiment, explains that during World War II there was a "tomato crisis" or shortage of tomatoes in the Philippines, so cooks began making ketchup with bananas, using achiote to color it red.
Whole fish is grilled in a banana leaf while the Overnight Chicken Adobo (marinated in vinegar and various seasonings) is adapted from a recipe from Litiatco's father who insists that adobo "is always better the next day," (he must be right—it is delicious!)
Side dishes include Callos (garbanzo beans, tripe, and ham), green beans (mixed with sweet and spicy longanisa sausage), and two variations of Pancit, a popular noodle dish. While the restaurant's liquor license is pending, f.o.b. serves fresh fruit shakes made with agar agar, tapioca, and shaved ice.
Kiranbay runs the front of the house for this bright and charming space that suggests a grandmother's island home. Plates collected by the co-owners, old family photos, and pictures of the Philippines taken by Kiranbay line the walls of the welcoming and cozy dining room that seats 30.
The pair hopes to become a part of the Smith Street community—a true neighborhood restaurant. They appreciate Carroll Garden's "neighborhood feel" and want to get to know their neighbors and customers, greet them by name, and welcome them back time and again.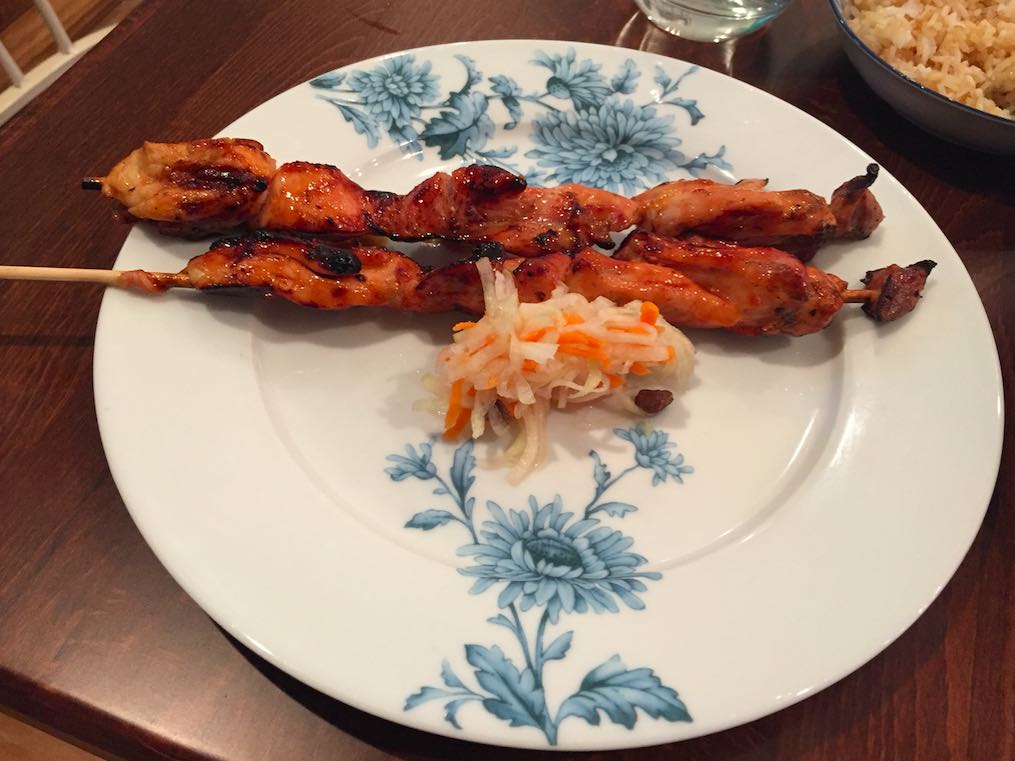 f.o.b. plans to open for lunch and weekend brunch within the next couple of weeks, but don't expect the usual eggs benedict or pancakes. Litiatco will serve Silog, the traditional Filipino brunch that consists of garlic rice, eggs, and a choice of meat—Filipino bacon, sausage, corned beef, or Spam.
Future plans also include additional outdoor seating in the restaurant's backyard when the weather warms up—a perfect setting to enjoy Filipino barbecue when you can't actually be in the Philippines.
The Rundown: f.o.b.
Where: 271 Smith Street between Degraw and Sackett Streets
Hours: Tuesdays-Sundays, 5:30pm-11:00pm. Lunch and weekend brunch coming soon.
Reservations and Contact Information: 718-852-8994 or FOBBROOKLYN@gmail.com