Park Slope BID: Striving to Make 5th Avenue Thrive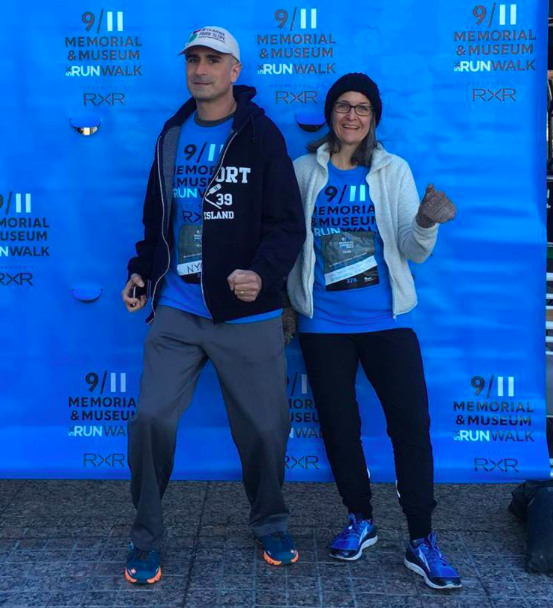 PARK SLOPE – With Fifth Avenue's vast selection of boutiques, restaurants, bars, and other small businesses, it's easy to overlook the fact that it takes a lot of hard work to maintain the busy commercial corridor.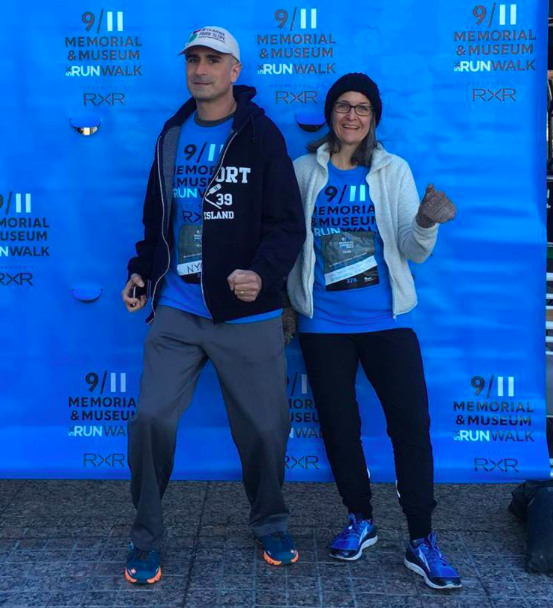 Founded in January 2009, the Park Slope 5th Avenue Business Improvement District (BID) does just that—representing the stretch of 5th Avenue from Dean to 18th Street. The BID promotes and cultivates the busy avenue, keeps it clean, develops economic programs, assists businesses, and produces more than a dozen community events a year.
BKLYNER met with the Park Slope 5th Avenue BID's Executive Director, Mark Caserta, and Deputy Director, Joanna Tallantire earlier this week at their headquarters located at the Ground Floor Gallery (343 5th Street) to learn about the work they do for the district as well as for the small business owners who have set up shop there.
There are 236,000 small businesses across New York City and 75 BIDs covering approximately 98,000 of those, Tallantire said. The official designation for a small business is 100 employees or less. The Park Slope 5th Avenue BID handles more than 500 businesses situated on its mile-and-a-half-long, 30-block territory.
A bulk of the BID's budget goes toward the three-man street team who keeps the avenue clean five days a week—sweeping 5th and the side streets within the BID, emptying the trash bins, removing graffiti, and shoveling snow from sidewalk corners in the winter.
"We try to keep it clean, green, and healthy so it's a thriving commercial corridor," said Tallantire.
The BID is currently trying to track the culprit who's been illegally dumping trash—and lots of it—on the corner of 5th and 2nd Street.
The BID also keeps 5th Avenue beautiful and inviting by ordering replacements when trees have fallen or have been removed. They also request the installation of benches and bike racks when shop owners and property owners ask for them. Perhaps most notably, they coordinate the festive holiday lights that shine down on 5th from Dean to 18th Street every year.
Among the annual events Caserta and Tallantire organize annually are the popular Taste of Fifth (April), The Fabulous Fifth Avenue Fair (coming up on May 20), the Brooklyn Pride Parade and Fair (June 9), the North Slope and South Slope Summer Strolls, the Halloween Parade, and Small Business Saturday (the Saturday after Thanksgiving).
The BID also provides another invaluable service to the area's small business merchants that many are not aware they do or maybe "they don't know the extent of what we do," Tallantire says.
"If you're in the district you are automatically a member and you get whatever services—we do lots of social media, we have a weekly e-newsletter, we spend time helping businesses come up with event ideas and ways of reaching out to the community, and we try to partner them up with each other so they can share ideas and do cross-promotions," she explains.
Tallantire and Caserta are both former small business owners themselves. She previously ran Cheeky Monkey Parties and Caserta and his wife owned 3r Living, an eco-friendly home store which was located at 276 5th Avenue for seven years. He's been the BID's Executive Director since 2013.
The pair are currently compiling a list of factors that are impacting small businesses and in many cases, forcing them to close. As anyone who's walked down Fifth Avenue recently can see, there are several vacant storefronts. They are trying to develop strategies to help protect local merchants and keep their enterprises afloat.
"Everyone knows about rents going up, which is somewhat speculative, but also city property taxes continue to go up because of tax assessments," Caserta explained. "It's very different from 10 years ago during the recession when people were leaving because the rent was kind of high but also nobody was shopping…. This time it's actually because rents are high and taxes are high. The economy is fairly good."
It's not just the government that's affecting business owners, in some cases, the public is too. Caserta mentioned that a recent surge in scams has hit local vendors, with shoppers paying with counterfeit bills or scammers calling up businesses posing as a utility, demanding payment and threatening to cut off service.
City inspection fines, ADA non-compliance fines (and lawsuits), bad leases, the increase in minimum wage, online competition, delivery services, and construction also contribute to small businesses struggling and shutting down.
"Mark's fundamental thing is at least get people discussing and realizing that it's not just straightforward, a rent issue, there are a lot of different things [contributing to closures]," Tallantire said.
"This is one of the solutions I'm going to keep pushing until I get it, it's something they have in San Francisco called the Small Business Commission," Caserta added. "It's made up of small business owners and it's a city agency and they get the opportunity to comment on city legislation which doesn't happen right now at all at City Hall. It makes far too much sense yet nobody will do it. There are no voices for small businesses at City Hall basically."
BKLYNER is working with the Park Slope 5th Avenue BID on a series of stories about what they do, how they can assist small business owners, and more. Check out parkslopefifthavenuebid.com in the meantime for more info.