Views from the Park Slope Halloween Parade [PHOTOS]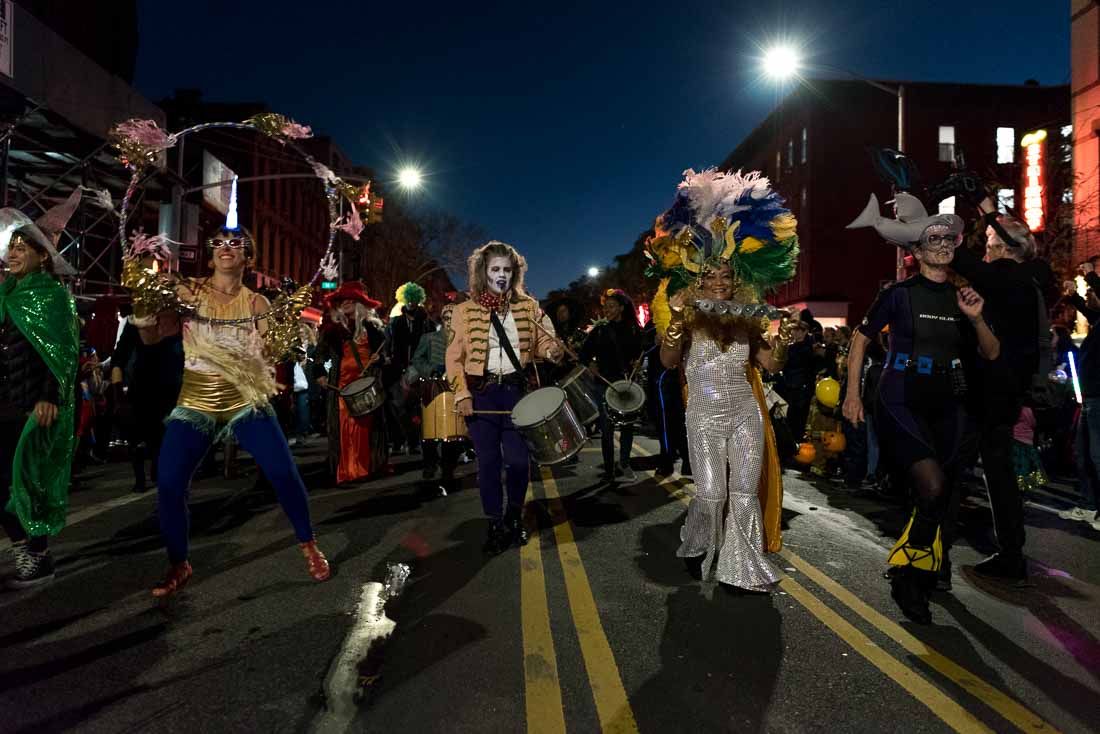 PARK SLOPE – After a long Halloween weekend, the Park Slope Civic Council capped of the spooky holiday celebrations with a parade down 7th Avenue last night, October 31.
Crowds lined the streets for the family-friendly affair, which kicked off just after dark from 7th Avenue and 14th Street, with drummers, bagpipes and a police and ambulance escort with lights blazing.
Even after the day's terror attack in Manhattan, residents flocked to the streets, many recording the raucous parade with smart phones. Before the parade launched, costumed kids had roamed 7th Avenue trick-or-treating at local businesses, and some parade participants tossed candy to the crowds as they went by.
One of the highlights included local Councilmember Brad Lander dressed up as a plastic bag monster, raising awareness about the deleterious environmental effects of plastic bags.
The parade cut down residential 4th Street, where many families hosted Halloween parties on their front patios and stoops, before the cavalcade of creatures, creeps and characters ended up at the JJ Byrne playground, where local band Control the Sound played a concert in front of the suitably spooky Old Stone House.
Check out some pictures of the event below!