Openings and Closings: June Edition
Here, we bring you another installment of openings and closings around Brooklyn. Check out the spots opening all over the borough- from Crown Heights, Williamsburg, Bay Ridge, and more.
Crown Heights
708 Washington Avenue, between Prospect Place and St. Marks Avenue.
This spot, right on the border of Crown Heights and Prospect Heights, is the latest from owner Antonio Vilchis. He has owned Mexicocina in the Bronx for over ten years, to much praise and appreciation from neighbors. This newest venture is serving up traditional dishes like tlayuda, tortilla soup, and guacamole, as well as house crafted mezcal cocktails, margaritas, and other drinks. They have a back patio, open now. You can read more about Vilchis and the Agaveria here.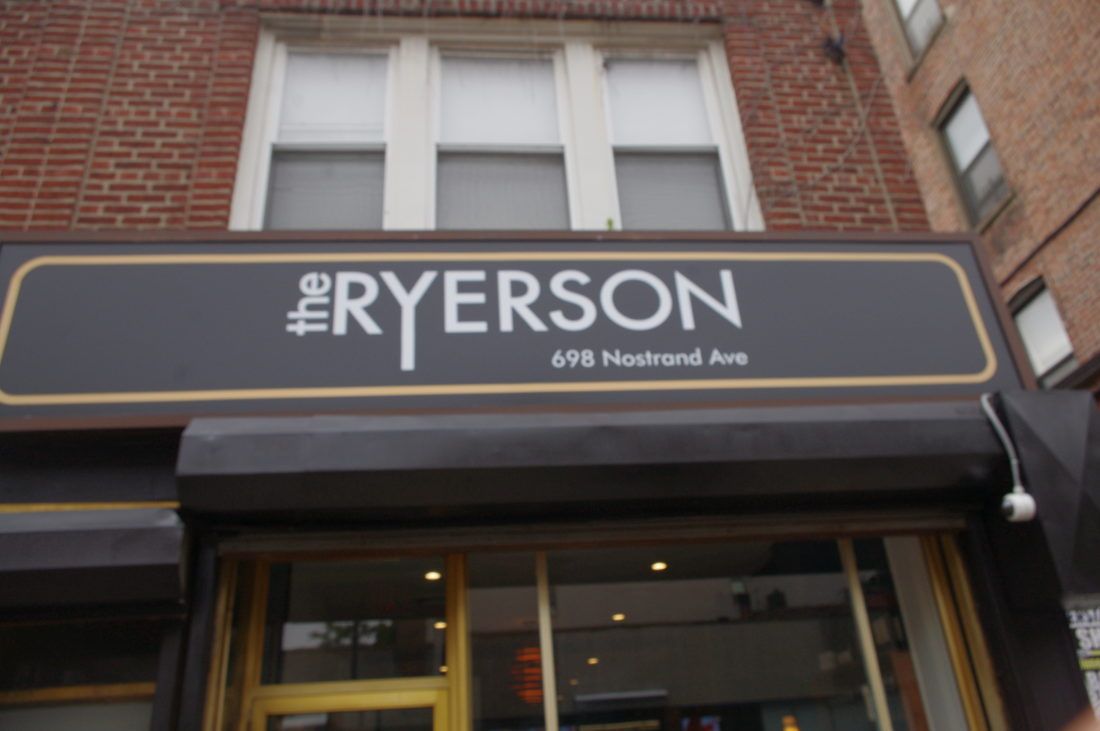 698 Nostrand Avenue, between St. Marks Avenue and Prospect Place.
This new southern cooking outpost had their soft opening in Crown Heights on the 13th of June. They told Bklyner that their full menu will be available sometime in July, starting now with a smaller offering. Their Insta (@theryersonbk) features shots of their food, including sloppy joes (buy a drink, get a free sloppy joe, the caption tells us!), pork over cornbread, burgers, and corn semifreddo. They also have alcohol, serving up cocktails and draft beers.
Red Hook
Red Hook Tavern Restaurant and Bar
329 Van Brunt Street, on the corner of Sullivan Street.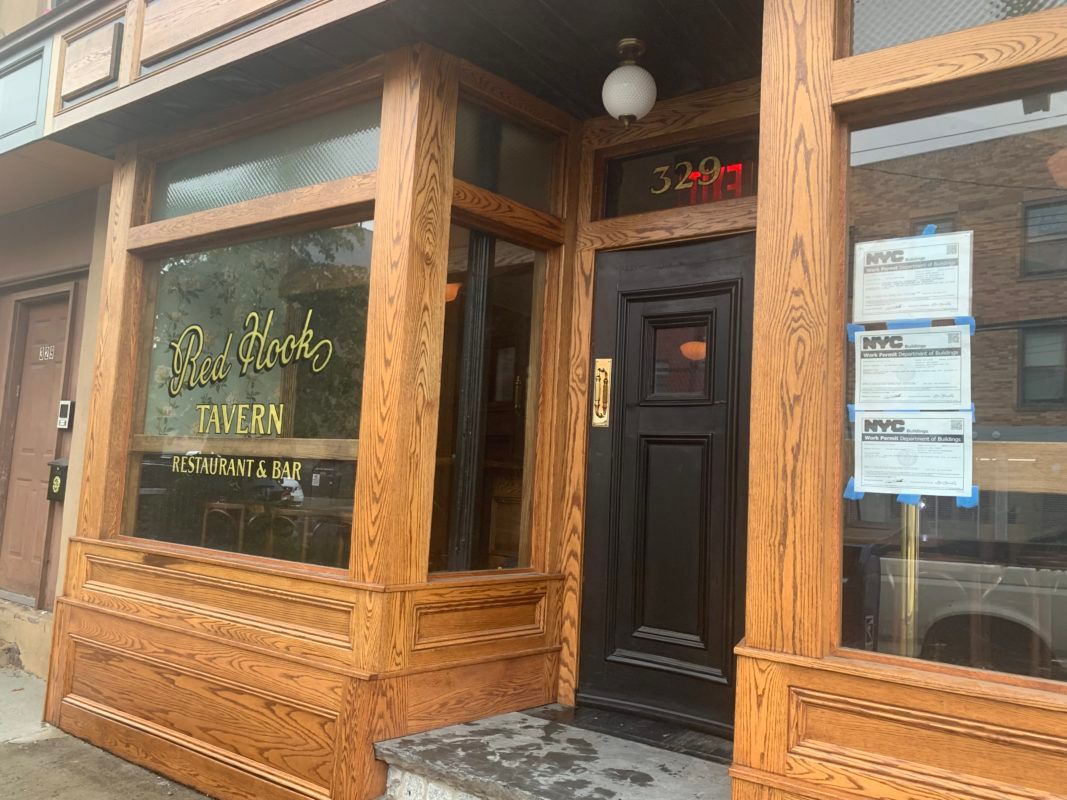 According to their Instagram (@redhooktavernbk), Red Hook Tavern Restaurant and Bar had their friends and family opening this week on the 24th. No word yet when it will be open to the public, but if tradition serves, it should be soon. The space features a gleaming wood exterior, and kitschy Wines, Liquors sign out front.
Pilot Kombucha: Red Hook Taproom
71 Commerce Street between Richards and Van Brunt streets.
The all-female owned and operated Kombucha company, Pilot, is hoping to open a new outpost in Red Hook this August. They are currently raising money for the space on iFundWomen, and have broken ground. The space will be home to yoga classes, movie nights on the rooftop, brewing classes, and more. They hope to open in late August or Early September of this year and plan to be open from 3-8pm Wednesday-Friday, and from 12-8pm on the weekends.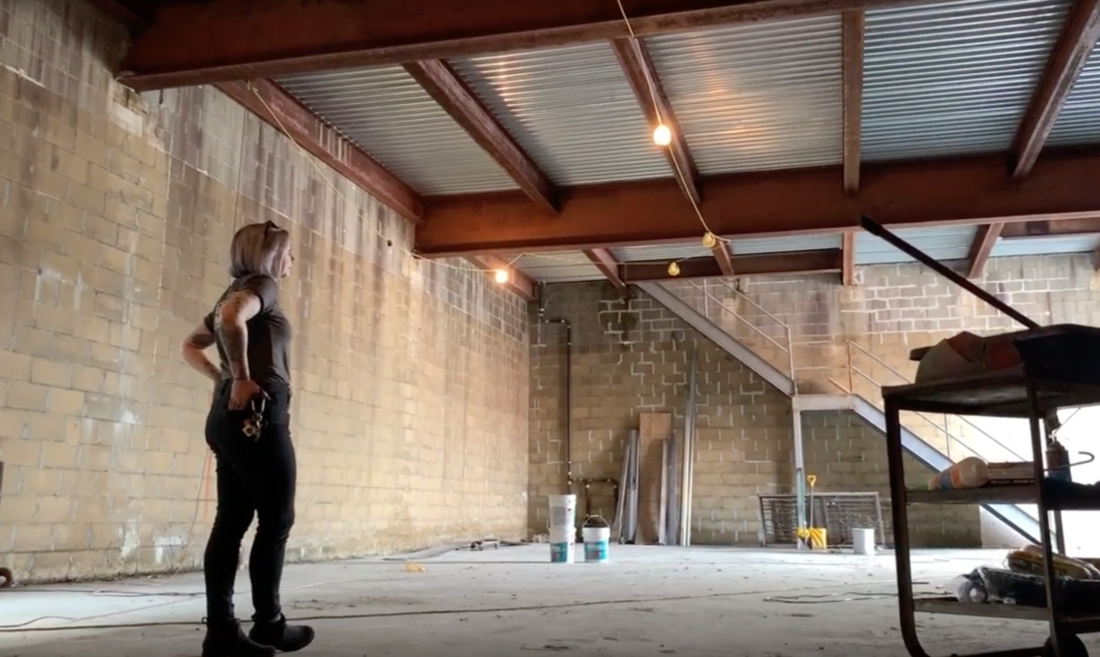 Carroll Gardens
101 Luquer Street, between Henry and Clinton streets.
This Carroll Gardens-based brewery has been open since 2014, but due to increased demand recently reopened with a tripled production capacity and new "state of the art" brewing equipment.
Brooklyn Heights
San Blas Latin Cuisine and Cocktails
140 Montague, between Henry and Clinton streets.
This new Latin bistro will have its opening night on the 15th of July. They will serve a mix of cuisines- "some Dominican, Columbian, Mexican food" the company tells us.
1 Water Street, off of Old Fulton Street by Brooklyn Bridge Park.
Brooklyn ice cream favorite Ample Hills officially opened in the fireboat station in Brooklyn Bridge Park last on the 13th. It opened to large lines. Owner Brian Smith told Bklyner that they plan to turn the upstairs into an exhibit, collaborated with the Brooklyn Historical Society about Walt Whitman and the ferry service. Smith also told us that the Prospect Park West location will be further delayed, perhaps not opening until next Spring.
43 Hicks Street, between Middagh and Cranberry streets.
The first Brooklyn location of Alice's Teahouse opened in Brooklyn Heights this month. This is the third location of the Alice's Tea Cup brand, marketed as a "new bakery and cafe concept".
Bushwick
The Sultan Room, Turk's Inn, Doner Kebab
234 Starr Street, between Wycoff and Irving avenues.
This new Bushwick music venue, complete with two on-site eateries, opened last week on the 22nd. The venue is attached to The Turk's Inn, modeled after its Wisconsin namesake,  scheduled to open this week on the 27th. The fast grab-and-go stand, Doner Kebab, is already open as well, serving classic favorites to venue-goers and passersby. Owners Tyler Erickson and Varun Kataria hope to emulate the style of the midwestern supper club that they both love. This will be the ownership duo's first foray into the restaurant business.
Williamsburg
103 North 3rd Street, between Berry Street and Wythe Avenue.
This Williamsburg food hall is in the process of adding five new vendors to the mix- Brooklyn Shave Ice, Diggy's Hot Dogs, and Bun have already opened. Piade, an italian flatbread spot with three italian owners, Whipped Urban Dessert Lab, and burger restaurant Jack's Deluxe are to follow in the coming weeks.
186 Grand Street between Driggs and Bedford avenues.
This Williamsburg spot is the first brick and mortar location for Kitsby, a delivery service that specializes in dessert kits. They are striving to give customers something familiar with a  unique twist, and their menu features dishes like the Lady Grey, an earl grey tea cake shrouded in dark chocolate, a trio of matcha desserts called the Matcha Lover's Set. Their wine and beer license is forthcoming, hopefully within the next six months according to co-founder Amy Hsiao.
96 Wythe Avenue, between N 10th and 11th streets.
The latest from bib-gourmand chef Melissa O'Donnell, Seven Seeds opened June 13th. It is housed in the Williamsburg Hotel and will serve dishes with a similar inspiration to those that Chef O'Donnell won the Michelin title for at her previous "Lebanese-ish" restaurant, Lil' Gem. According to the press release, Seven Seeds "offers many plant-based and gluten-free options following Chef Melissa's personal dietary restrictions, [and] brings a sense of comfort to diners from its dips to hot and cold mezze, flatbreads and large plates."
Park Slope
32 5th Avenue, between Bergen and Dean streets.
The first Brooklyn outpost of the late-night cookie delivery chain is coming to Park Slope. The store will be coming to fifth avenue with a ten-year lease beginning in the fall of this year.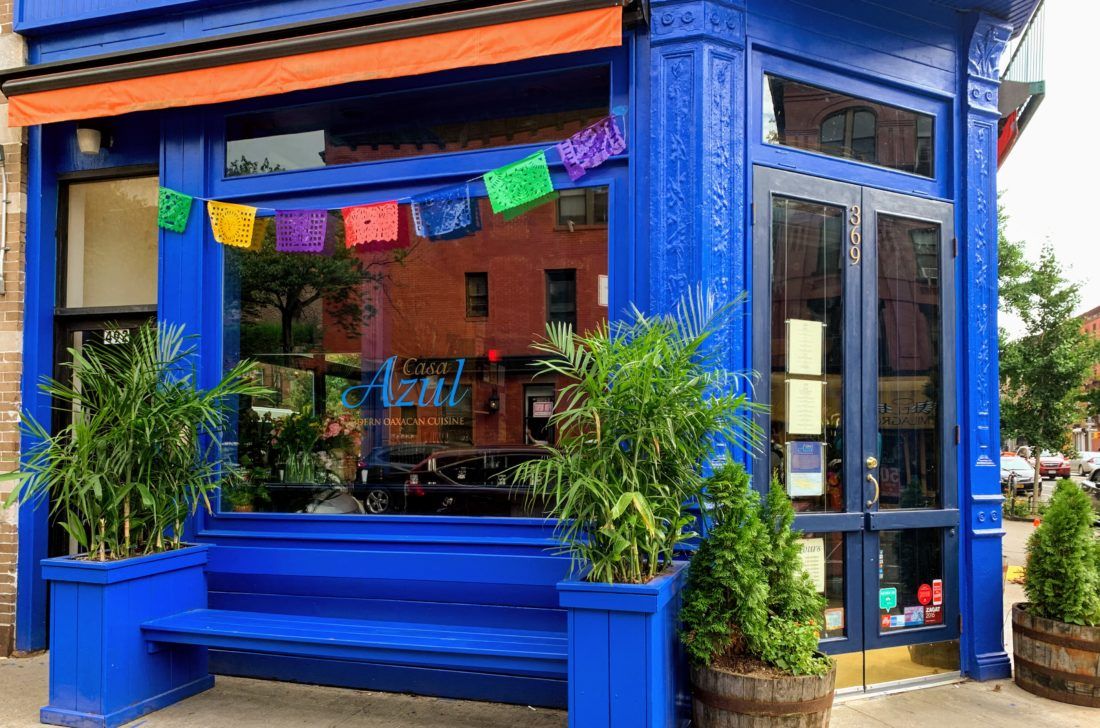 369 Seventh Avenue, on the corner of Seventh and 11th street.
This new "modern Oaxacan" restaurant opened to the Park Slope public on the 16th of June, after a soft opening on the 14th. They are located in the former Talde space, with seating capacity for 75 people. Co-owner Emilio Sanchez tells us that they are working on a kids menu and brunch service to better serve the members of the community, something hopefully coming by next week. No liquor license yet, but Sanchez tells us that it should be soon. In the meantime, you can bring your own wine and beer with no corking fee.
Cobble Hill
253 Smith street, between Douglass and Degraw streets.
The newest location of the East Wind Snack Shop came to Cobble Hill last Friday. Grub Street reports 30 seats, and a backyard at this location. If the other locations are any indication, this new outpost will serve chinese food with twists. As their website puts it, "We're a small mom and pop shop dedicated to sharing our culture. We call it 'Damn Good Chinese Food!'" Their instagram (@eastwindsnackshop) boasts of new dishes at this location, as well as the classics so loved by their fan base.
Bay Ridge
8501 3rd Ave at Bagel Story
Another outpost of the ice cream shop opened in the Bay Ridge Bagel Story on the 15th. They'll be serving their usual frozen treats, with bagels available right on site as well.
Closings:
412 5th Avenue, between 7th and 8th streets.
This Park Slope Mexican eatery, a favorite among locals, closed on June 16th, according to a sign posted on their door. They cited an inability to provide the same high-quality food as a reason for closing, but so far, haven't elaborated further.