Music Venue The Sultan Room opens in Bushwick Tomorrow, Turk's Inn to Follow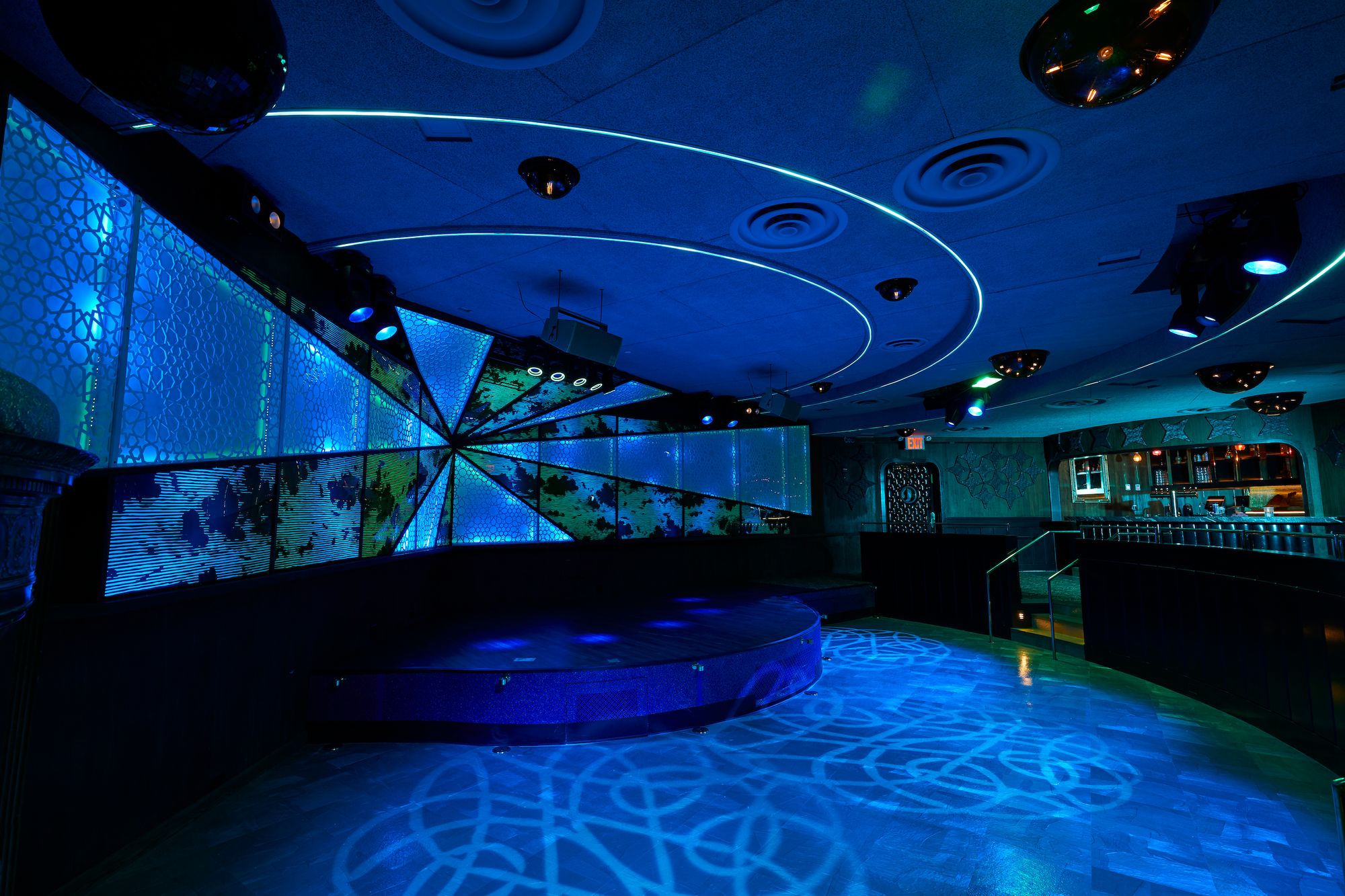 BUSHWICK – The Sultan Room, in Bushwick, will have its first show and public opening tomorrow, Saturday the 22nd. The headlining show will feature artists Naeem, Amanda Blank, DJ Delish, and Eli Escobar. Co-owners and founders Tyler Erickson and Varun Kataria have been working on the venture for over five years, and have been in the industry for much longer.
The pair met in childhood, working in Erickson's family's jazz club in Minneapolis, The Dakota, and are both musicians themselves. The Sultan Room, the music venue side of the business, will feature "a custom rig from D&B Audiotechnik, gold powder-coated main speakers and a dual 18-inch subwoofer," according to a release from the pair's public relations manager.
"The experience of the performers is most important to us. Comfort for the artists, a nice green room, dinners, and making sure that it sounds as good on the floor as it does in that room," Erickson said.
The space was designed with a diverse portfolio in mind, and will feature many types of music and events, including both $10 dance nights and big-name jazz acts for "much more". Erickson and Kataria said that they wanted the venue to be well-suited for sit down music, dance parties, and traditional stage shows. Kataria's background growing up around Indian art and textiles also helped to inspire the space, which has colorful walls, designs, and details, and that they didn't want to be "another black concrete box".
Next to the space there are two adjoining restaurants. The Turk's Inn, a "semi-fine dining" space, will open on Thursday, June 27th, and Döner Kebab, a grab-and-go fast food stand that has already opened. The chef, Alberto Carballo, has designed one-of-a-kind dishes, including a green bean falafel inspired after the Midwestern classic, green bean casserole.
"Varun and I supplied so many books and background knowledge from our travels [to the chef], and what he's come up with is really full of quirky charm," Erickson said.
The Turk's Inn, modeled after its original Wisconsin namesake, will keep in line with many of the aspects of Midwestern supper clubs that Kataria and Erickson enjoy.
"The old supper clubs were all-night places. You could enjoy a cocktail, Copa-cabana style, food, and dancing," Kataria said. They have staffed their restaurants with courteous service, another midwestern standard, in mind. The space also has a partially covered rooftop, which will have a bar as well as full-service dinner from the restaurant.
The pair described their vision of both a "high culture and low culture" space, where you could come to dance, drink, and party, but would also be inviting and special for an important evening or event.
All three spaces are located at 234 Starr Street, between Wycoff and Irving avenues. After opening, The Turk's Inn will operate Monday-Thursday from 5:30pm to 11pm, Friday and Saturdays from 5:30pm-12am, and Sunday from 5:30pm-10:30pm. Döner Kebab will be open from 12pm-10pm Monday-Thursday, and 12pm-12am on Friday and Saturday. The sultan room will be open for events, calendar here.