Politicians Push New Transit Options, But Are They Viable L Train Alternatives?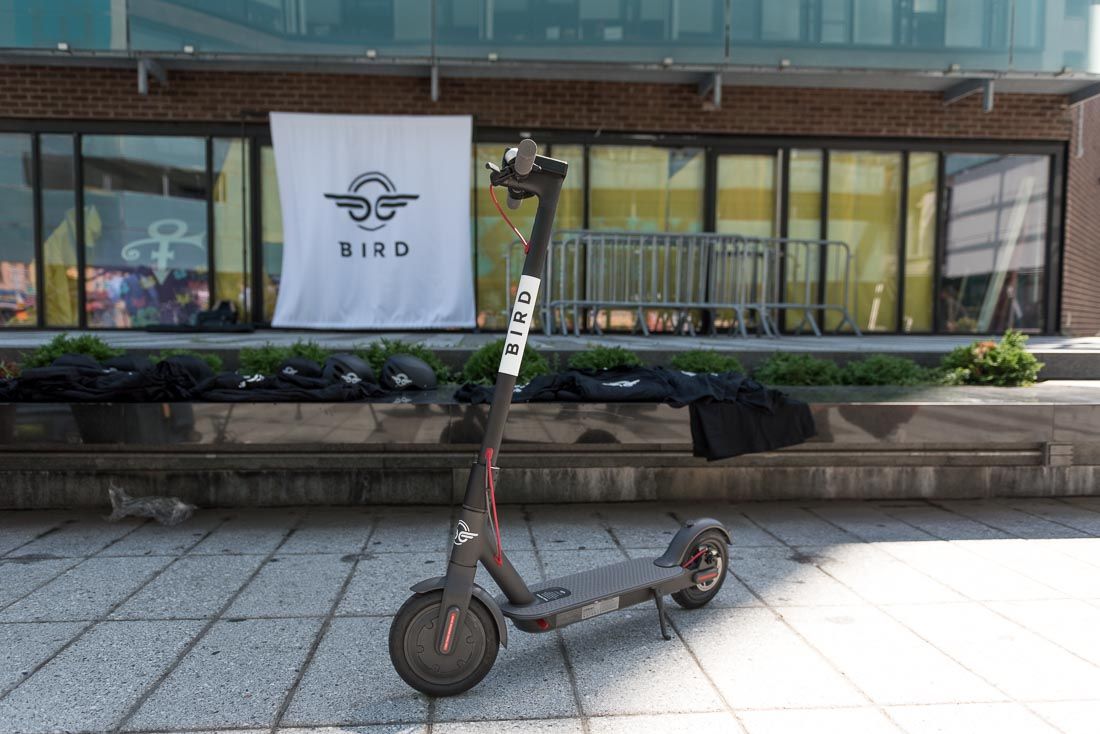 With the L Train shutdown six months away—and weekend closures of the entire line in the meantime—Brooklyn residents and local politicians are looking into any kind of alternative transportation they can find.
Of course, the MTA has its plans: bolster service on adjacent lines to absorb passengers, a fleet of buses running across the Williamsburg bridge, and a brand new direct ferry route between Williamsburg and Manhattan.
Lately, though, politicians have been backing a number of new ideas in transit, from scooters to bikes to mopeds. But whether or not they'll be viable options remains to be seen…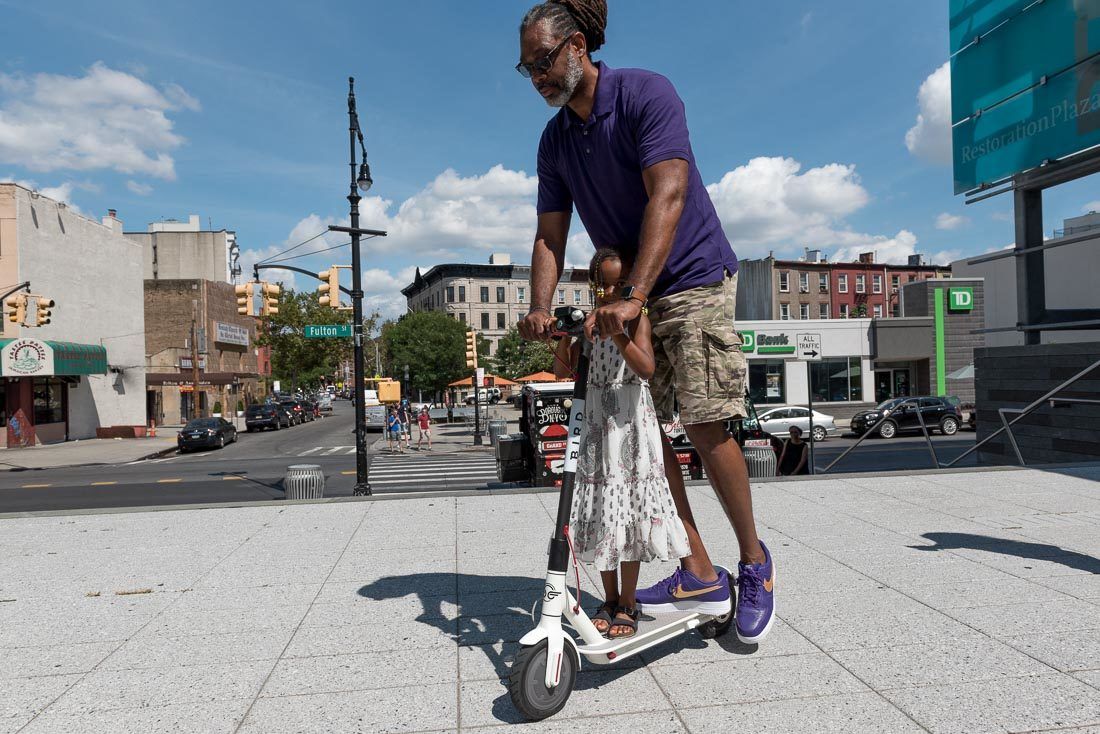 A huge New York push is coming from Bird scooters, the electric ride-sharing scooter company that has taken tech hubs like San Francisco by storm. The company is making a serious bid for Brooklyn, having wrangled endorsement events and ride photo ops with Brooklyn politicians from Councilmembers Robert Cornegy and Antonio Reynoso to even Brooklyn Borough President Eric Adams.
Cornegy framed his enthusiasm for the scooters as a way of bringing new technology to his historically underserved community of Bed-Stuy, while Reynoso, who represents Williamsburg and Bushwick, sees the scooters as a piece of the puzzle he's been dealing with for years: mitigating the effects of the L train shutdown.
Borough President Adams rode one of the electric scooters from Bushwick to Williamsburg this week, touting the scooter's viability as part of the solution for mobility during the L Train Shutdown:
Right now, Bird scooters aren't legal in the city, but Brooklyn Councilmember Rafael Espinal (D-37) is working with others to draft legislation that will legalize them. The company appears ready to launch as soon as they get the word, but it remains to be seen if the scooters will be fast enough for commuters who have to get all the way into Manhattan.
It's worth mentioning that while politicians work to pave the way for new tech innovators, the jury is out on whether e-bike riders, who are mainly immigrants and have been subject to stricter enforcement, will see any kind of reprieve.
CitiBike launched their own e-bikes over the summer, debuting pedal-assist bicycles geared specifically towards commuters looking for a boost on their L Train-affected commute. A small number of bikes have been deployed so far, mostly in corrals in Williamsburg, but CitiBike plans to launch 1,000 more bikes in the spring when the shutdown occurs. But even 1,000 bikes is a drop in the bucket when compared to the 225,000 people that cross the East River via the L train each day.
Also, CitiBike's penetration into the farther reaches of Brooklyn—where commuters will be even more affected—has been limited. Right now, Bushwick is entirely without CitiBike docks.
Department of Transportation Commissioner Polly Trottenberg did tease the possibility of a Bushwick expansion when she visited East Williamsburg with Mayor de Blasio this summer. While there are no concrete details yet, she did say they hoped to expand into Bushwick before the shutdown.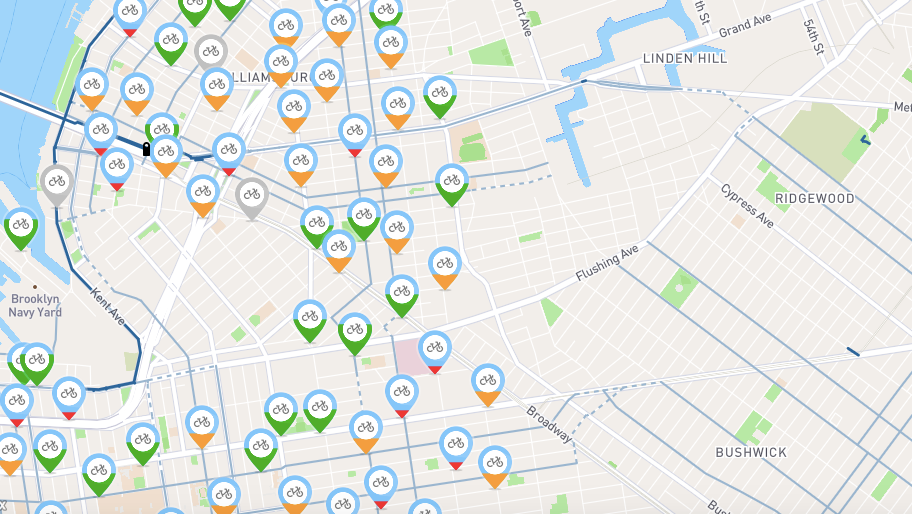 In North Brooklyn, the recently launched scooter-share Revel has exceeded the founders' expectation in the first months of their pilot program, with thousands of rides on their 68 electric mopeds.
Co-founder Paul Suhey said that that they'd continue to run the pilot into November or December, gathering data on ridership before considering how they'll expand.
Currently, riders are limited to picking up or dropping off their scooters in Greenpoint, Williamsburg or Bushwick. They're more than welcome to head down to Coney Island or up to Astoria for the day, but they've got to be back in Brooklyn to end their rides.
A to B travel, where riders could pick up a scooter in one Brooklyn neighborhood and drop it in another, is definitely one of the companies goals, Suhey said.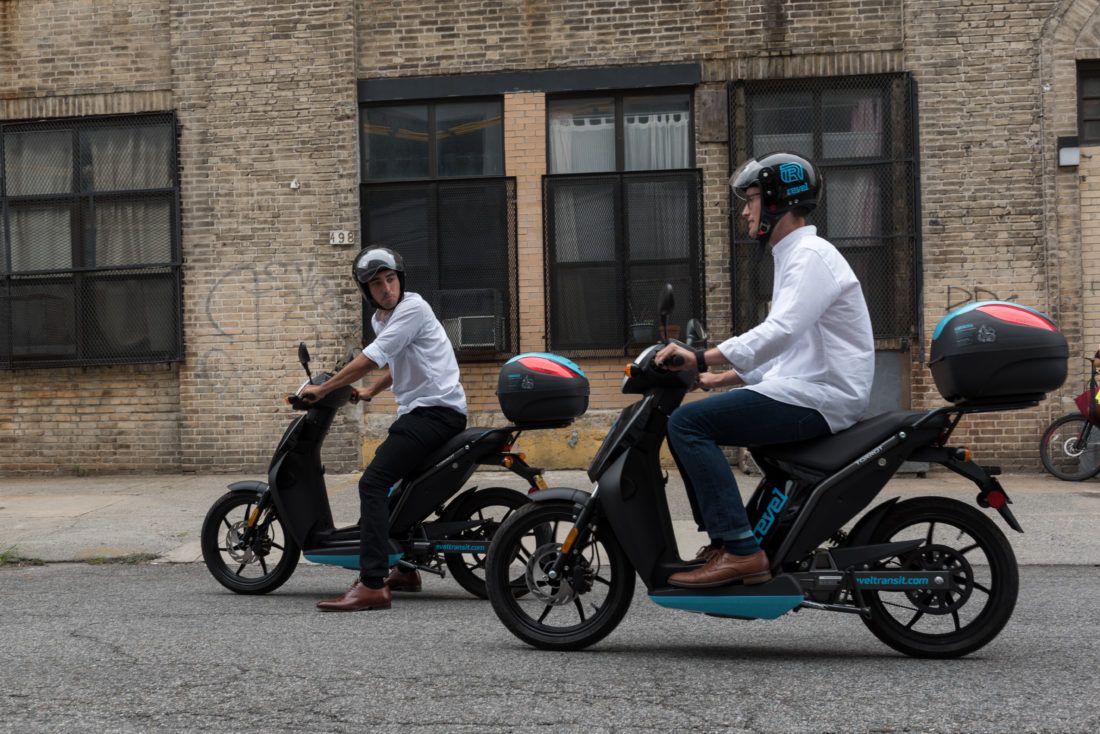 Safety is a major concern for the company, which introduces one major limiting factor: the mopeds aren't cleared to go into Manhattan. Rated at up to 30 mph, the small electric vehicles wouldn't be able to keep up with traffic across the major bridges, which often speeds up to exceed posted limits.
That means Revel will remain an option for night and weekend jaunts, but won't be a factor in commuting into the city.
For now, it looks like the options offered by the MTA will have to suffice. While current ferry capacities are low, the city has committed to bulking up the boats in the fleet. And nearly 200 buses will be ordered to run commuters across the bridge—perhaps even electric ones, if the City Council gets its way.
Details are coming slowly, even as the shutdown approaches quickly: April 2019 will be here before we know it. In the meantime, Bklyner will stay on top of transportation developments as the city and private companies roll them out.