Ferry Fleet Begins to Bulk Up With New High-Capacity Boats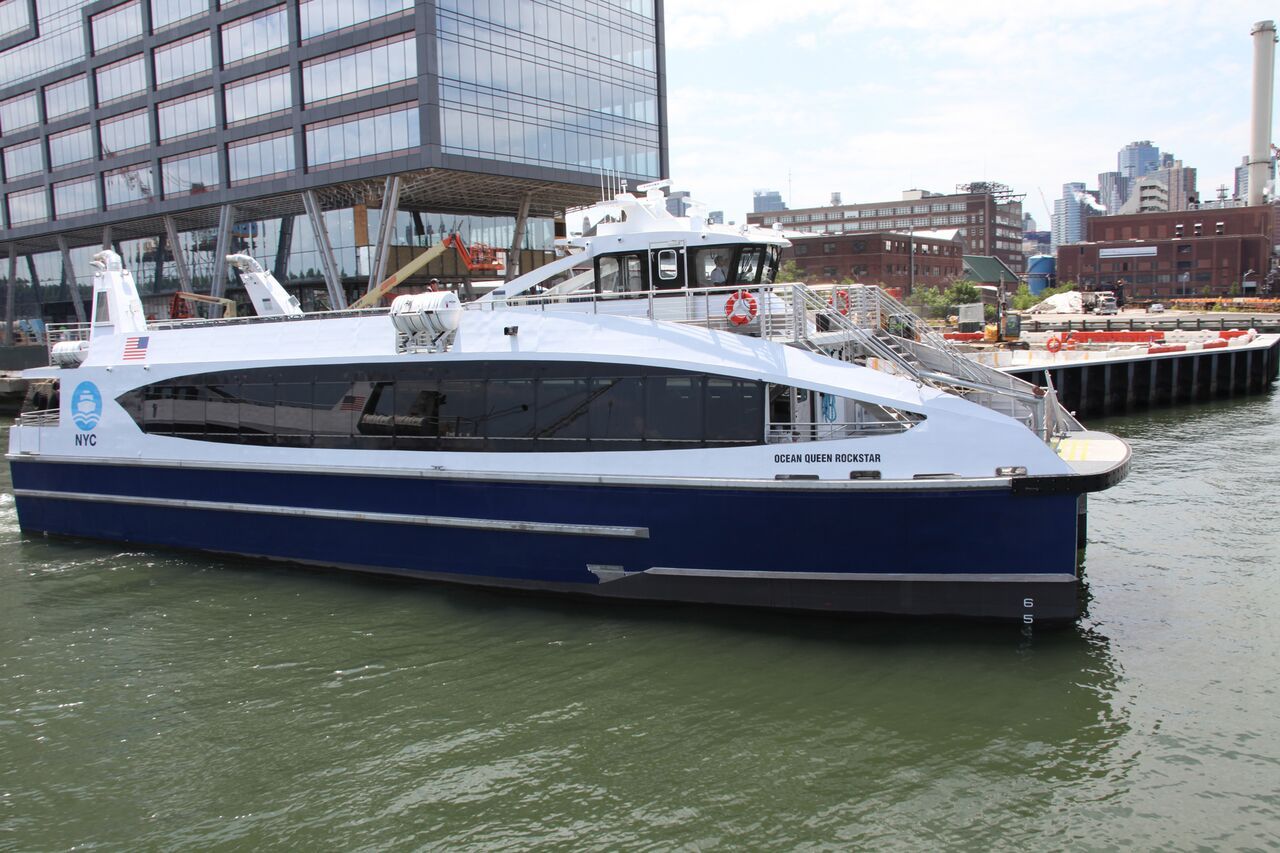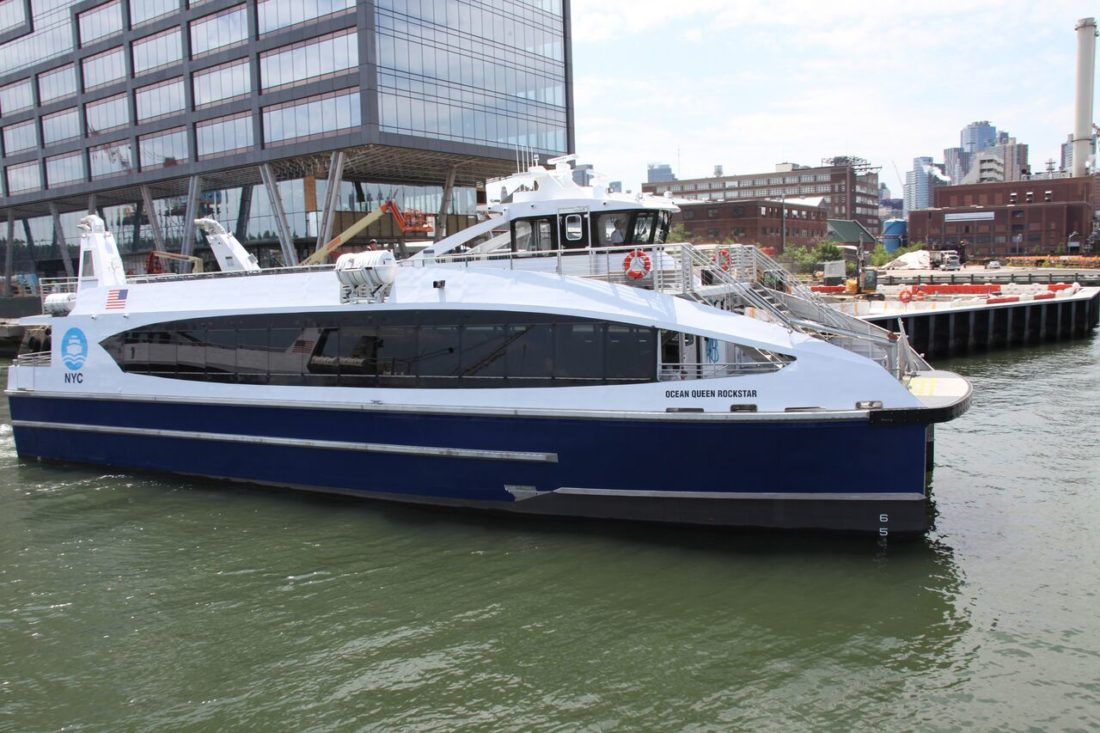 The first of the New York Ferry fleet's new 350-passenger boats has arrived at the Brooklyn Navy Yard, making ready to begin service at the end of July.
The $7.5 million vessel, named the Ocean Queen Rockstar by some of New York City's second-graders, will not travel a single route, but be put into service where needed, an NYC EDC spokesperson said.
In a little over a year, the NYC Ferry service has seen more than 5 million passengers crossing New York's waters, well exceeding estimates and spurring a $300 million investment in bigger boats, improved docks and piers, and eventually a new home port.
Of the 5 million passengers, about 2.6 million used the East River Route, which extends from Wall Street across to DUMBO, then up through South and North Williamsburg, Greenpoint, Hunters Point and back across to East 34th Street. Given the route's overwhelming popularity, there's decent chance Brooklyn riders will be stepping onto the decks of the Rockstar later this summer.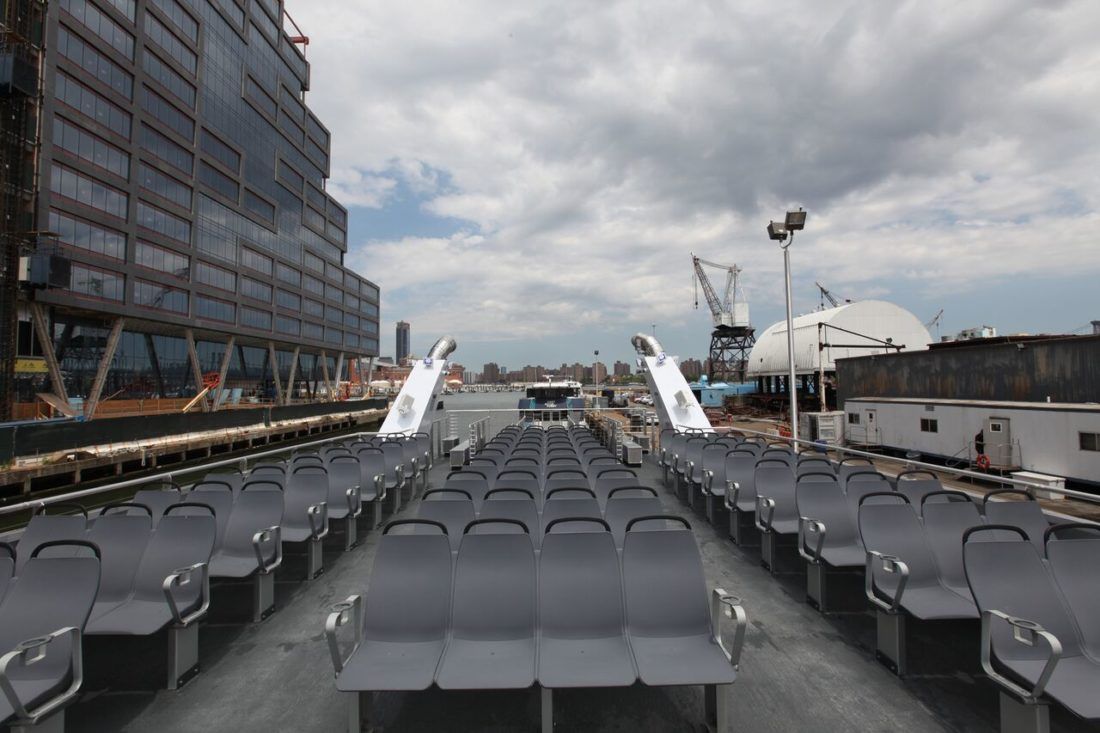 Two more of the 350-passenger boats are due later this summer, and the full order of six will be completed in summer of 2019, when the final three boats join the fleet.
By that time, though, there might be a lot more traffic on the East River. With the L Train Shutdown coming up fast in April 2019, the MTA expects a large number of Brooklyn to Manhattan commuters to use the ferry service as a replacement.
Besides the East River Route, a new direct line between the boroughs will run from North Williamsburg to Stuyvesant Cove during the repairs to the Canarsie tunnel—with extended hours to match the potential demand.
Even with the investment and new vessels, one thing missing is more Brooklyn service. Currently, the EDC is focused on launching new Bronx and Lower East Side routes this summer, but both of those will skip Brooklyn.
Service extends down to Bay Ridge, and a singular boat slips out to the Rockaways, but calls for service to Coney Island and Canarsie have been made for quite some time now.