From Seaport Buffet – "We are at the scene of a hate crime massacre"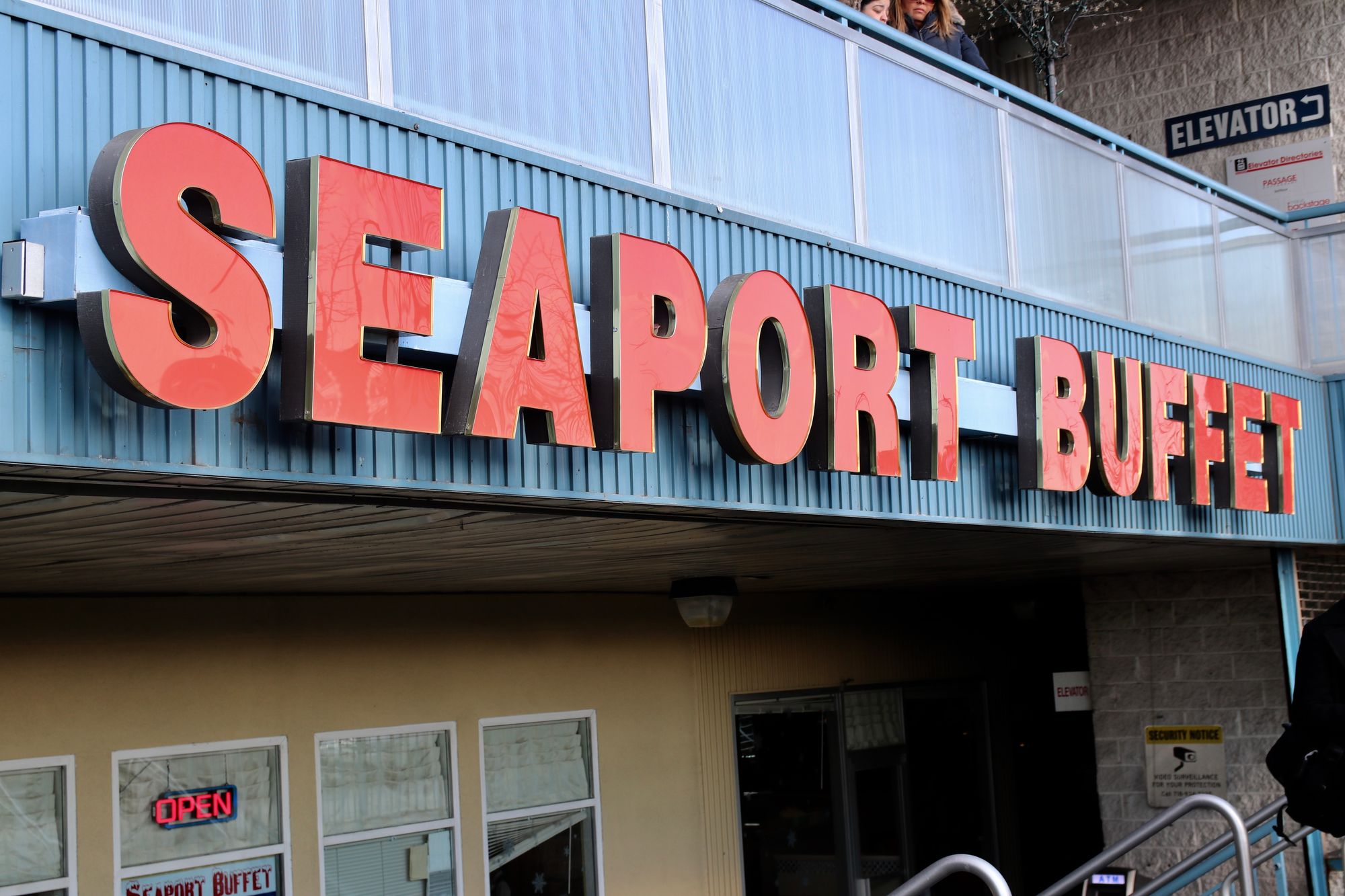 SHEEPSHEAD BAY –  "We are at the scene of a hate crime massacre," Council Member Mark Treyger said. "Make no mistake, a hate crime massacre."
Elected officials and community members gathered outside Seaport Buffet, where a hammer attack ten days ago resulted in deaths of three people. Though neither the NYPD nor the District Attorney's office have classified it as a hate crime, the community already has.
To recap, on January 15, Sheepshead Bay neighbor, 34-year-old Arthur Martunovich entered the restaurant and started attacking people with a hammer. The restaurant's chef, 34-year-old Fufai Pun, was pronounced dead the same day. On January 18, the owner of the restaurant, 60-year-old Kheong Ng-Thang, succumbed to his injuries. And just yesterday, Tsz Mat Pung, the 50-year-old restaurant's manager, died because of his injuries. The perpetrator was arrested and charged with three counts of murder and three counts of criminal possession of a weapon.
"An attack on one is an attack on all," Council Member Chaim Deutsch said. "The perpetrator allegedly expressed vicious anti-Asian sentiments as he committed the attack."
Deutsch said that he's been in touch with Brooklyn District Attorney Eric Gonzalez and is asking him to deem it a hate crime.
"We have a saying in the Jewish religion, 'Sometimes God sends the cure before he sends the plague.' Well, the plague is here. And the plague is hatred. But we are equipped on how to fight back. Fight back with love, respect, tolerance, and unity."
The restaurant, located at 2027 Emmons Avenue, opened for the first time yesterday afternoon since the attacks, and Deutsch was there.
"I walked in and there was a table with 20 family members celebrating the birthday of a child and singing Happy Birthday," Deutsch said. "Walking in and thinking back on what happened a few weeks ago, it gave me shivers down my spine, but also a joy that people are coming back, and people are united, and people can stand up when they need to."
Council Member Margaret Chin referred to the attack as a hate crime and said she mourned the lives that were lost.
"An individual cowardly and viciously attacked… for no other reason but the fact that they were Asian," she said. "Let's be clear. This was a racial hate crime, plain and simple. I call upon the DA to stand with our community and prosecute these murders as a hate crime."
Council Member Peter Koo of Queens said his district stands in solidarity with Brooklyn.
"We must always stand together to denounce hatred whenever we are singled out and targetted by racism. We want the families to know that we will use their sacrifice to fuel our determination as New Yorkers who live by the law. This was an act of evil."
Council Member Mark Treyger blamed the Hammer Attack on leaders.
"There is a connection between the vial disgusting rhetoric that we hear from leaders in our country that I believe trigger and have a role in the increase of hate crimes," Treyger said. "We definitely call upon the DA to prosecute as a hate crime, as a murder. But also send a message to folks in government to be responsible for your words and actions. It doesn't take much to trigger such horrendous, heinous crime against our people."
He referred to the hateful anti-Chinese graffiti that was scrawled in Bensonhurst last August. He said there's a reason they're happening again and again, and leaders are to blame.
New State Senator Andrew Gounardes was also in attendance and spoke about what must be his favorite word – philoxenia –  the love and welcome of strangers.
"I stand here today in unity… in mourning with humanity at large," he said. "We are living in a time of deep fear, of deep hatred, of divisions, of conversations of 'otherness,' of 'others,' of 'those people,' and this has to stop."
Assembly Member Helene Weinstein shared a few words of the song, "You've Got To Be Carefully Taught" by Richard Rodgers. She said babies aren't born to hate, they're taught to hate and we need to change that.
"You've got to be taught to be afraid of people whose eyes are oddly made, and people whose skin is a different shade."
Representatives of various elected officials such as Council Member Justin Brannan and Congressman Max Rose were in attendance repeating the same message of love and unity.
"It is so important that everyone understands that we must bring about love, peace, and respect for each other," said Assembly Member William Colton. "There is too much hate. We need to stop it. If we don't stop it, we're all going to become victims of it."