Bensonhurst Rallies Against Hateful Anti-Chinese Graffiti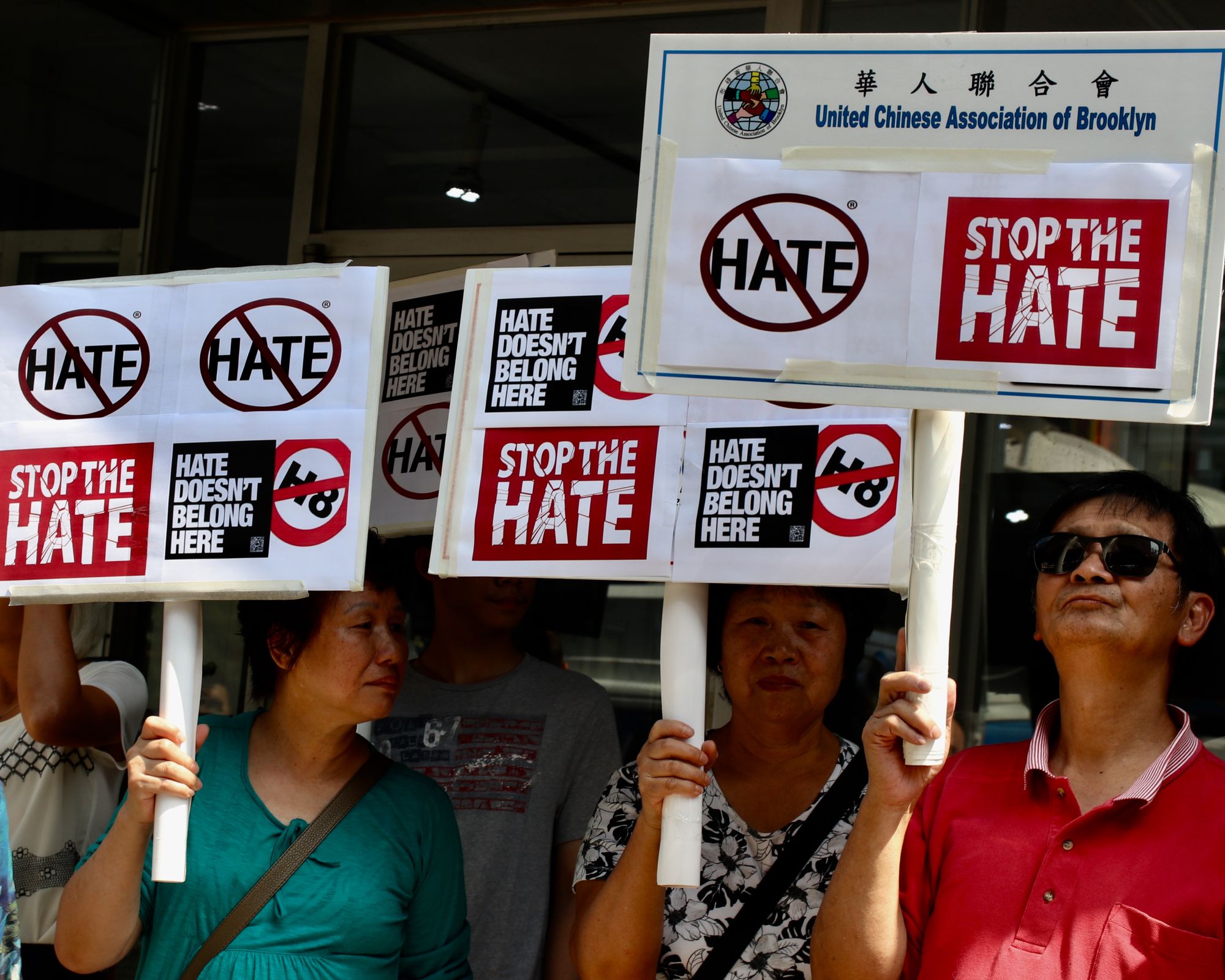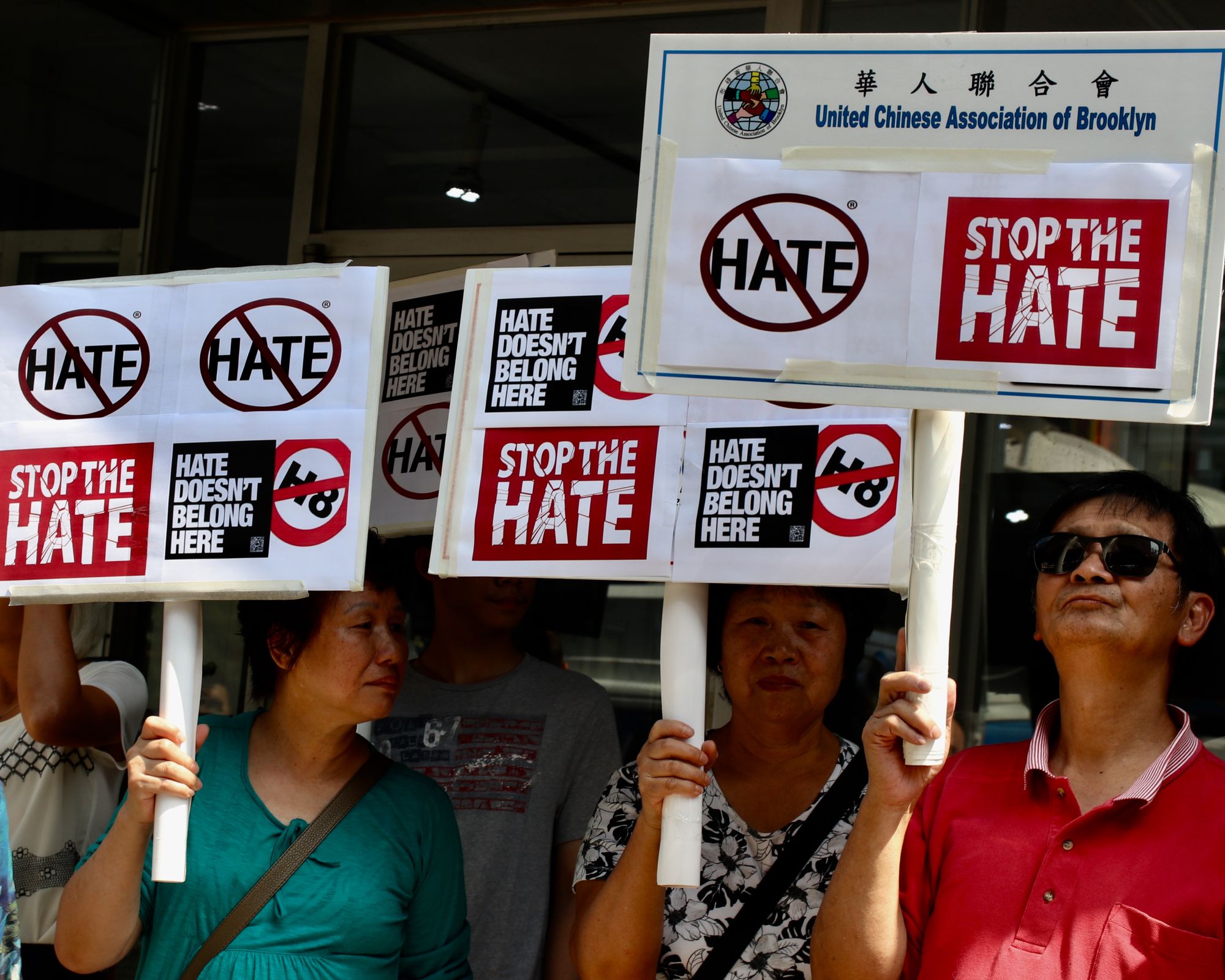 BENSONHURST – In response to the profane anti-Chinese graffiti found outside several businesses along 86th Street over the weekend, a rally was held Monday morning to denounce hate and call on the NYPD to investigate the incidents as hate crimes.
"Let me be very clear. This is one of the sickest hate crimes that we've experienced here in this neighborhood in recent memory," Council Member Mark Treyger said. "This is a sick, despicable, deranged hate crime perpetrated not just against the Chinese community, but against all people here in this neighborhood."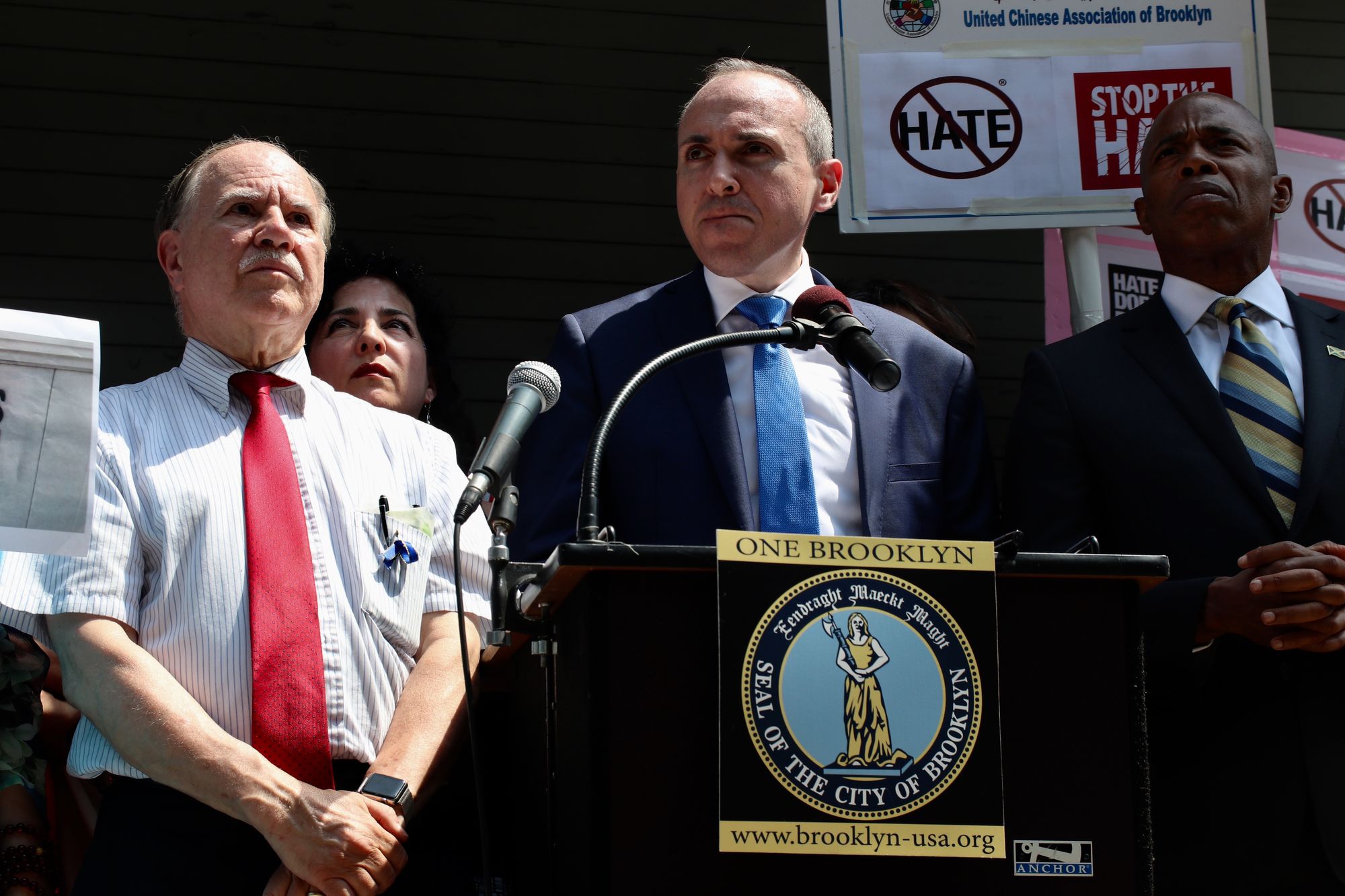 "We condemn, denounce, and reject this type of hate and intolerance," Treyger said. "This hate crime does not define who we are. This is a diverse, wonderful, beautiful neighborhood made up of hardworking families, seniors, and children that celebrate and welcome diversity. That is what makes us great."
In a loud, powerful speech, Treyger said he and the community will always stand up against hate in Bensonhurst and Brooklyn. He called on the NYPD to immediately activate the Hate Crime Task Force. He also called on Brooklyn District Attorney Eric Gonzalez to prosecute the perpetrator to the fullest extent of the law.
"There's zero tolerance for hate. Stop the hate! Stop the hate! Stop the hate," he said. "Diversity and unity will triumph. Always."
Brooklyn Borough President Eric Adams called it a premeditated action and spoke about the increase in hate crimes across the city, including when a woman in Bay Ridge shouted horrible remarks to a Muslim woman on an MTA bus just last month. He also announced that he's adding a $1,000 reward to any information leading to the arrest and conviction of the person responsible for the hateful action.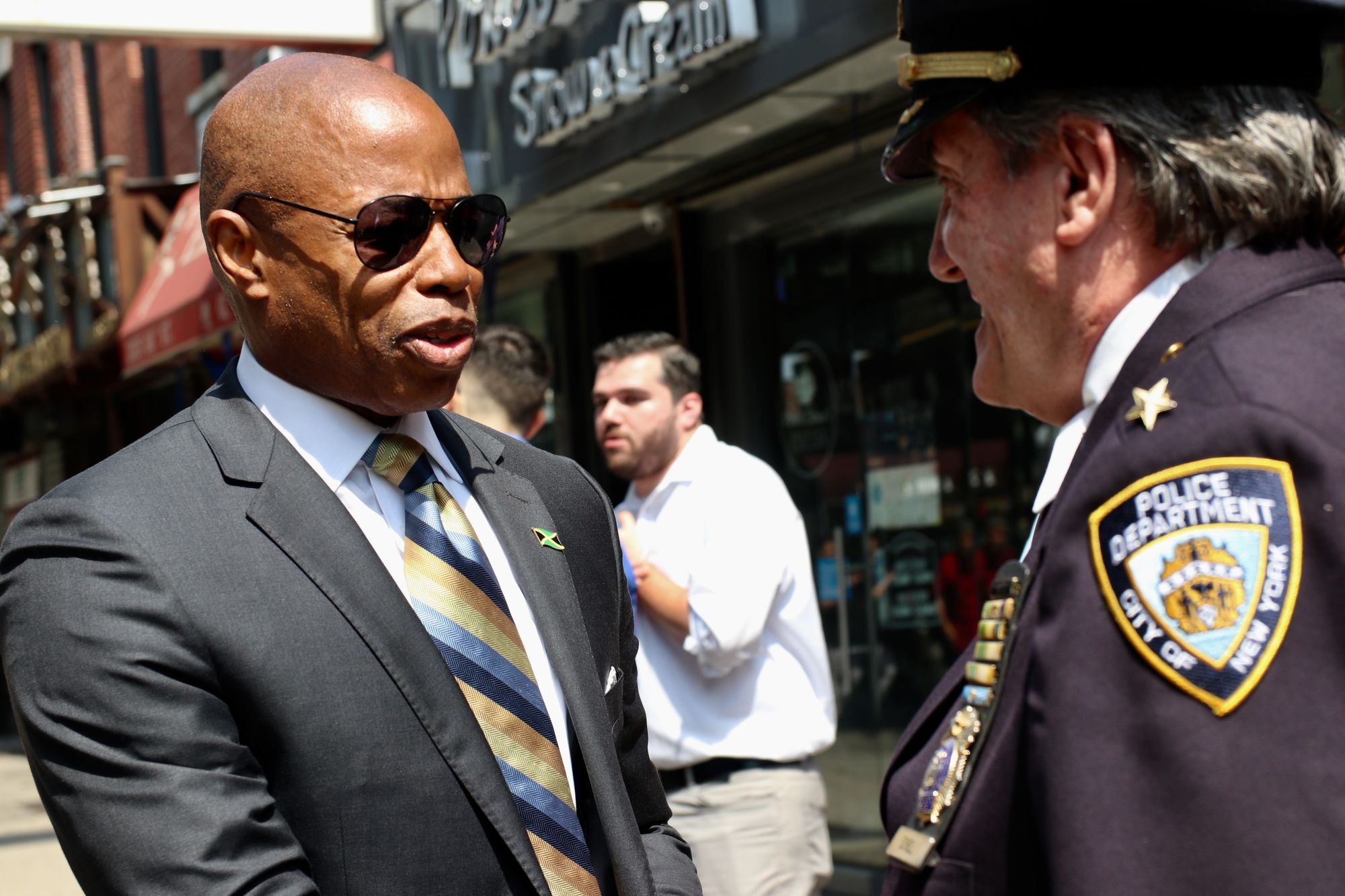 "This assault on a building was also an assault on our community and what we stand for and what we represent," Adams said. "We cannot help but raise our voice each time an incident of this magnitude takes place. We will not be silent."
"This wasn't an accident. This was a premeditated action to identify a group and treat them in a negative fashion. That to me says 'hate crime' all over it," he said. "This will not be tolerated in our borough, and in our city, and in our country."
State Senator Diane Savino said the perpetrator must not be very smart. "There are cameras all over the place!"
Assemblymember William Colton condemned what he called a "vicious, vulgar hate crime."
"This was an attack on every single person in our community no matter what their ethnicity, no matter what their gender," he said. "This is an attack on us all and we won't tolerate it and we will not be silent in the face of it."
Nancy Tong, the 47th Assembly District Leader, said she was very disappointed in what happened over the weekend. "This is America," she said. "This should not happen here."
"I take this personally. It is a hate crime for our community. It has to stop," she said. "We are not going to be silent. We need to catch whoever is doing this to us."
"America has a dream. That's why we all come here," she said. "We should all live here together as a whole. Never divide. That's how we get things done."