Driver Who Killed Two Children Has License Suspended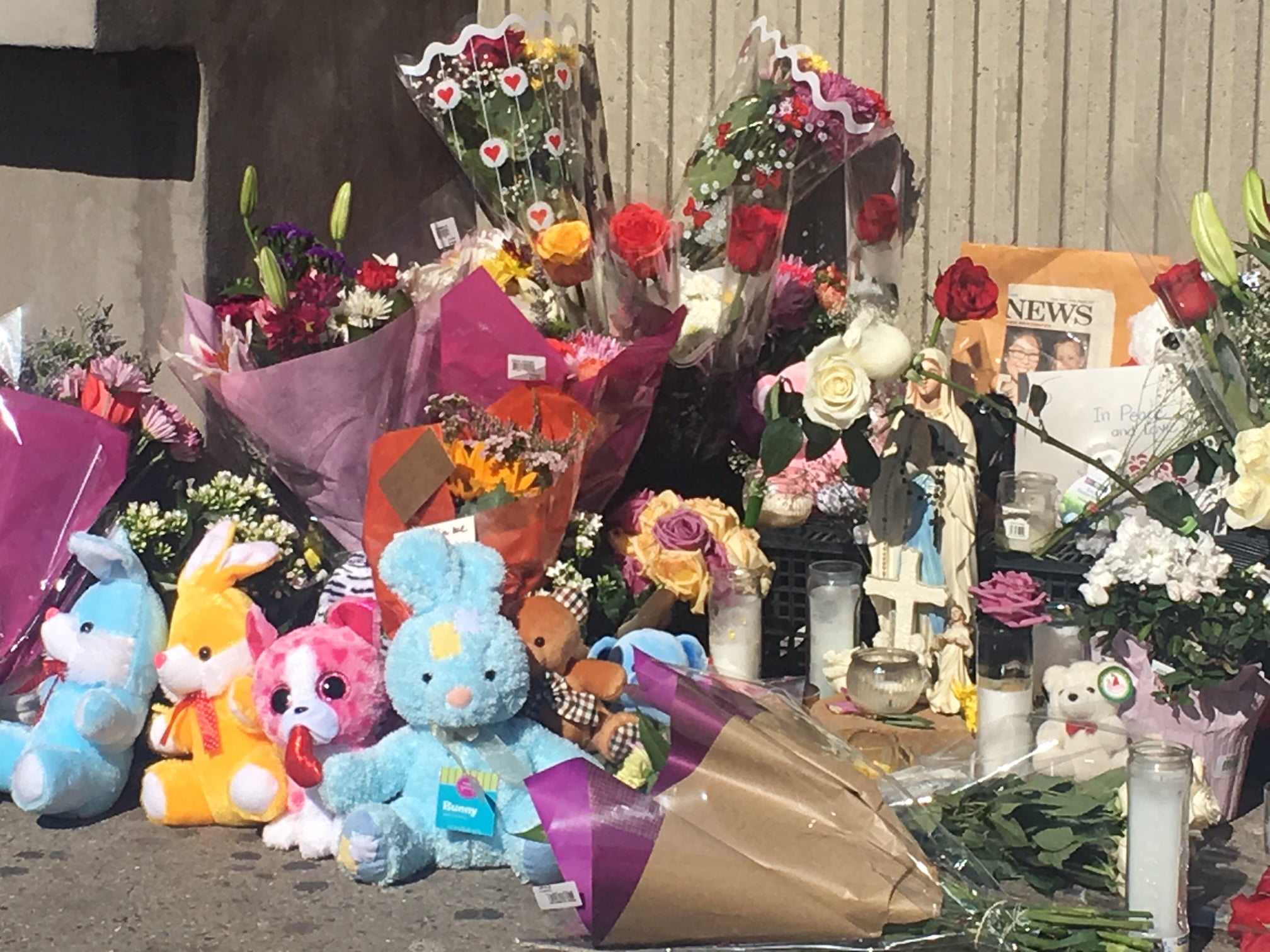 PARK SLOPE – Following a rally Tuesday morning where organizers confronted Mayor de Blasio and demanded he take steps to make 9th Street safer, Council Member Brad Lander sent out a statement outlining ideas on how to improve city streets.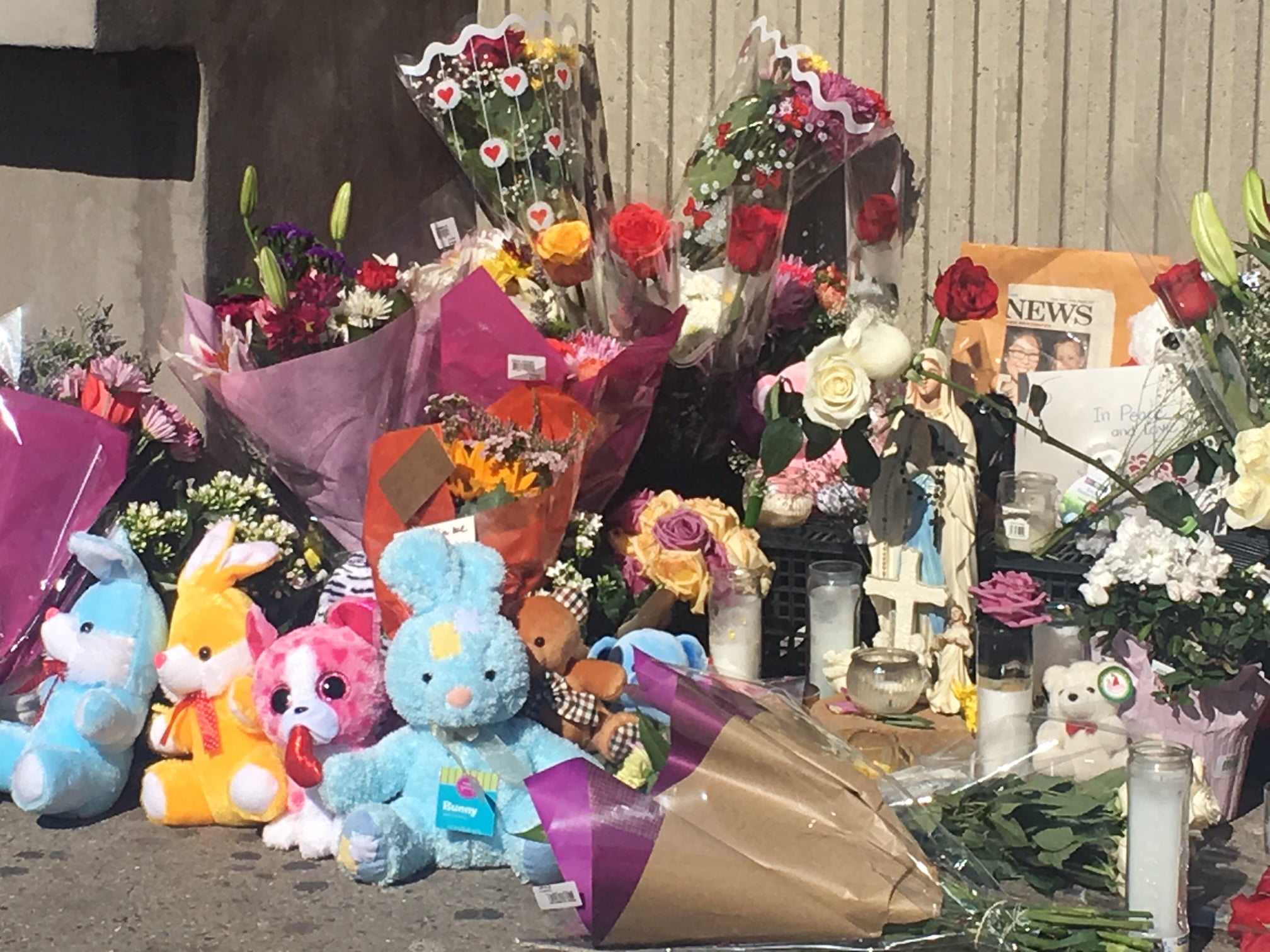 After Lander recounted Monday's tragic incident at the intersection of 9th Street and 5th Avenue where motorist Dorothy Bruns drove through a red light into pedestrians, killing one-year-old Joshua Lew and four-year-old Abigail Blumenstein and injuring their mothers, the Council Member said he demanded that NYPD's Collision Investigation Squad and Brooklyn District Attorney Eric Gonzalez suspend Bruns' license immediately.
"She told the NYPD she had a seizure at the time and suffers from a medical condition," Lander said. "But the car she was driving has an appalling record (four failure-to-stop-at-red-lights & four speeding-in-school-zone violations just in [the] last two years, and that's only the times caught by the NYPD) that display a callous indifference to the safety of others. Based on what I know today, her license should have been suspended long ago."
"I'll stay in close touch with them as they complete their investigation and expect them to bring charges. These deaths were caused by erratic and deadly driver behavior, and she must be held accountable," Lander continued.
Holding drivers accountable can seem arbitrary in this city. In July 2017, a driver of a garbage truck killed 27-year-old bicyclist Neftaly Ramirez in Greenpoint then fled the scene. The company that owns the truck cooperated with authorities when police identified the business five days after the hit-and-run, but no arrests were made.
Earlier this year, Philip Monfoletto killed 13-year-old bicyclist Kevin Flores in Bed-Stuy after striking him with a truck he was operating with a suspended license. While Monfoletto was charged, Brooklyn Borough President Eric Adams described existing traffic laws as "antiquated" at a press conference following Flores' death and added that the accident could have been prevented with stiffer laws and penalties.
Lander offers recommendations on how to reduce the number of reckless drivers on the roads and prevent deadly collisions. He suggests a "CompStat for reckless drivers"—implemented by the NYPD in 1994, CompStat brings down crime levels through statistics, management, and accountability.
For first-time or minor infractions, Lander suggests instituting more programs like the Red Hook Community Justice Center's "Reckless Driver Accountability Program." This restorative justice pilot program provides people charged with reckless driving or DUIs with a curriculum that helps them to understand the impact of their actions, "how they broke the law and why it matters."
Lander also recommends, "For those with abominable records like [Bruns], licenses should be taken away before they kill someone," and notes, "Driving is a privilege, and not a right."
The Council Member added that following a discussion with the NYC Department of Transportation (DOT), the agency has committed to looking into changes at the dangerous 9th Street/5th Avenue intersection including pedestrian islands, traffic-calming curb extensions, a protected bike lane, or road improvements similar to the ones designed for Vanderbilt Avenue and Caton Avenue. "I pledge to stay on top of this, and to bring proposals to the community as soon as we can," Lander promised.
Following the death of a pedestrian last week at another notoriously dangerous intersection at Church Avenue and Ocean Parkway, Lander also discussed developing proposals with DOT to improve that "intersection of death." According to a NYPD representative, a 57-year-old pedestrian fell as he was crossing the intersection, preventing the driver from seeing the victim before hitting him with his truck. No arrests have been made.
John Ramondino, 73, was also killed early last Friday after being struck by two motorists as he crossed West 6th Street at 65th Street in Bensonhurst. Both drivers remained on the scene and no arrests have been made.
Despite the community's efforts to improve safety on 9th Street, Lander says the work feels futile in light of Monday's tragedy. "But that just means we can't let up," he said. "We need more street redesigns, more education, more enforcement to combat reckless driving, and stronger prosecution of drivers or who kill or injure pedestrians."
Mayor de Blasio expressed his support for stricter punishments for reckless drivers yesterday before leaving protesters and heading into the YMCA for his daily workout.
Friends of the Lew and Blumenstein families have set up Go Fund Me pages. In a moving display of community support, both campaigns have significantly exceeded their $5,000 goals. If you'd like to contribute, click here for Lauren and Charles Lew and here for the Ruthie Ann Miles Fund.