Neighbor, Run Over Twice, Dies On His Block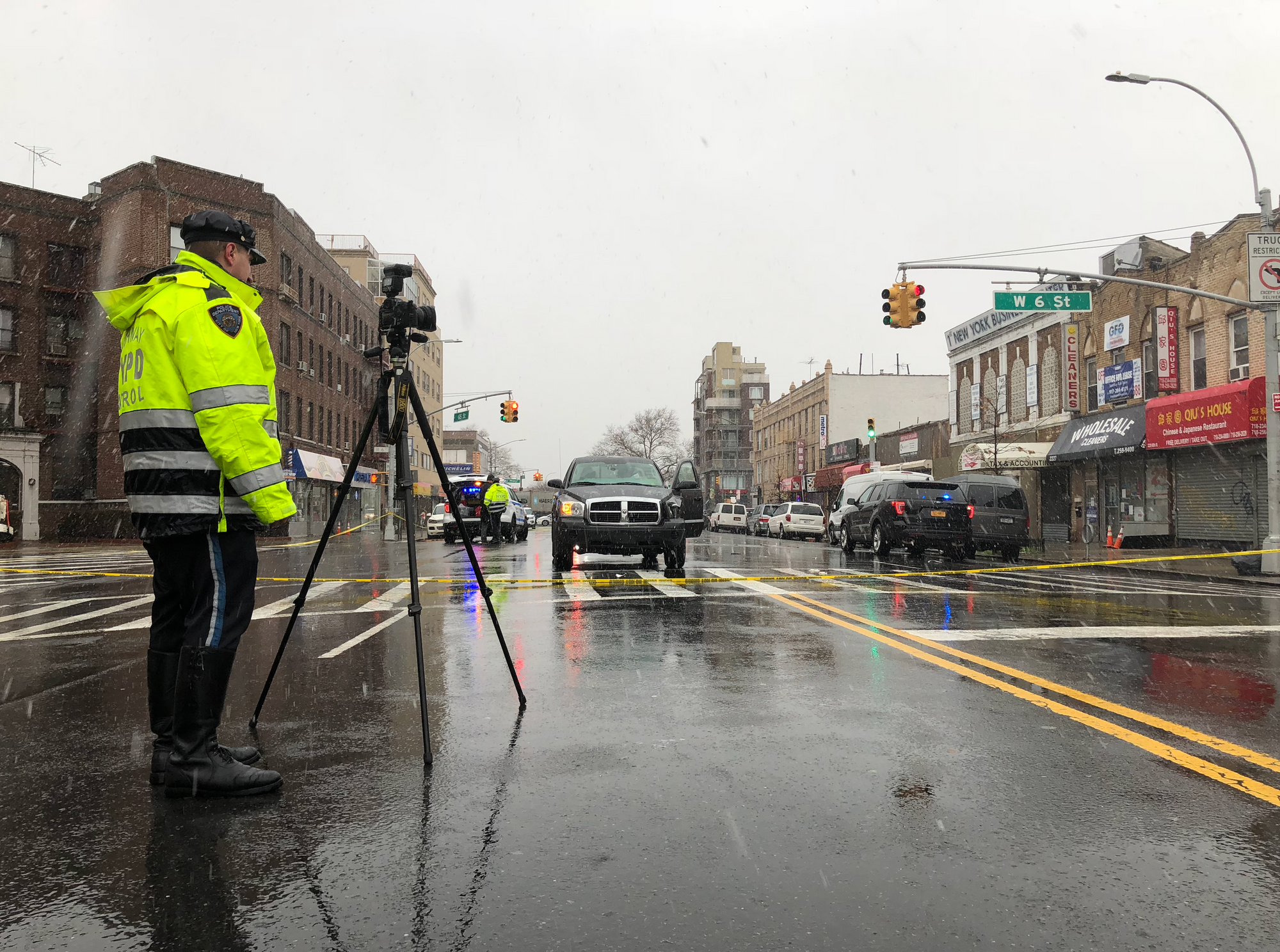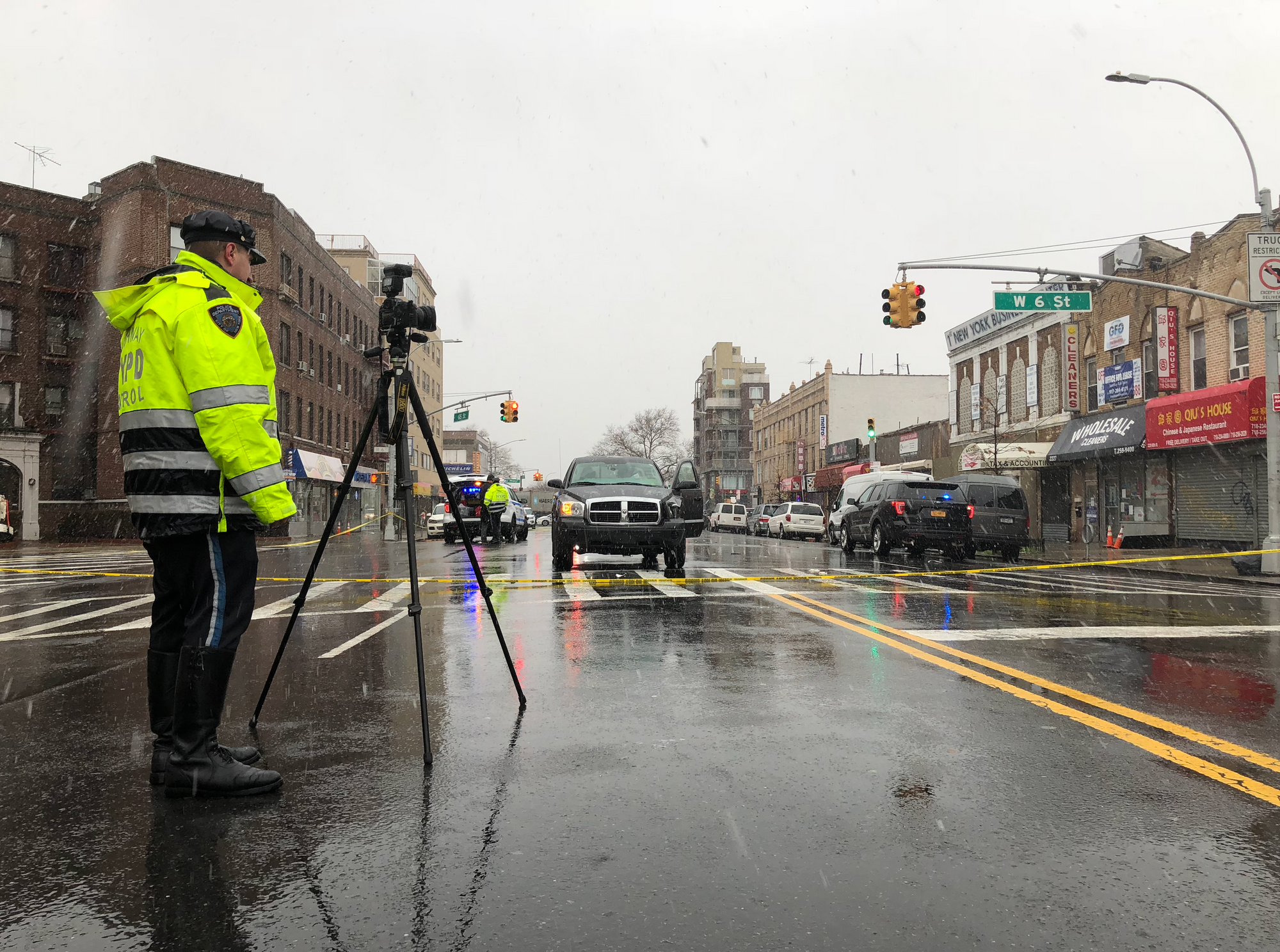 BENSONHURST/GRAVESEND – A horrible beginning to the rainy Friday morning. Neighbor John Ramondino, 73, of West 6th Street, was run over twice while crossing West 6th Street at 65th Street shortly before 6 am, NYPD confirmed. He died from the injuries on the scene, half a block from his home.
Here's what we have from the NYPD: NYPD Highway District's Collision Investigation Squad determined that as Ramondino was crossing West 6th Street from north to south, he was struck by a gray Dodge Dakota, operated by a 64-year-old man, traveling eastbound on 65 Street. He was then struck by  Chevy Astrovan traveling westbound on 65th Street, operated by a 51-year-old man.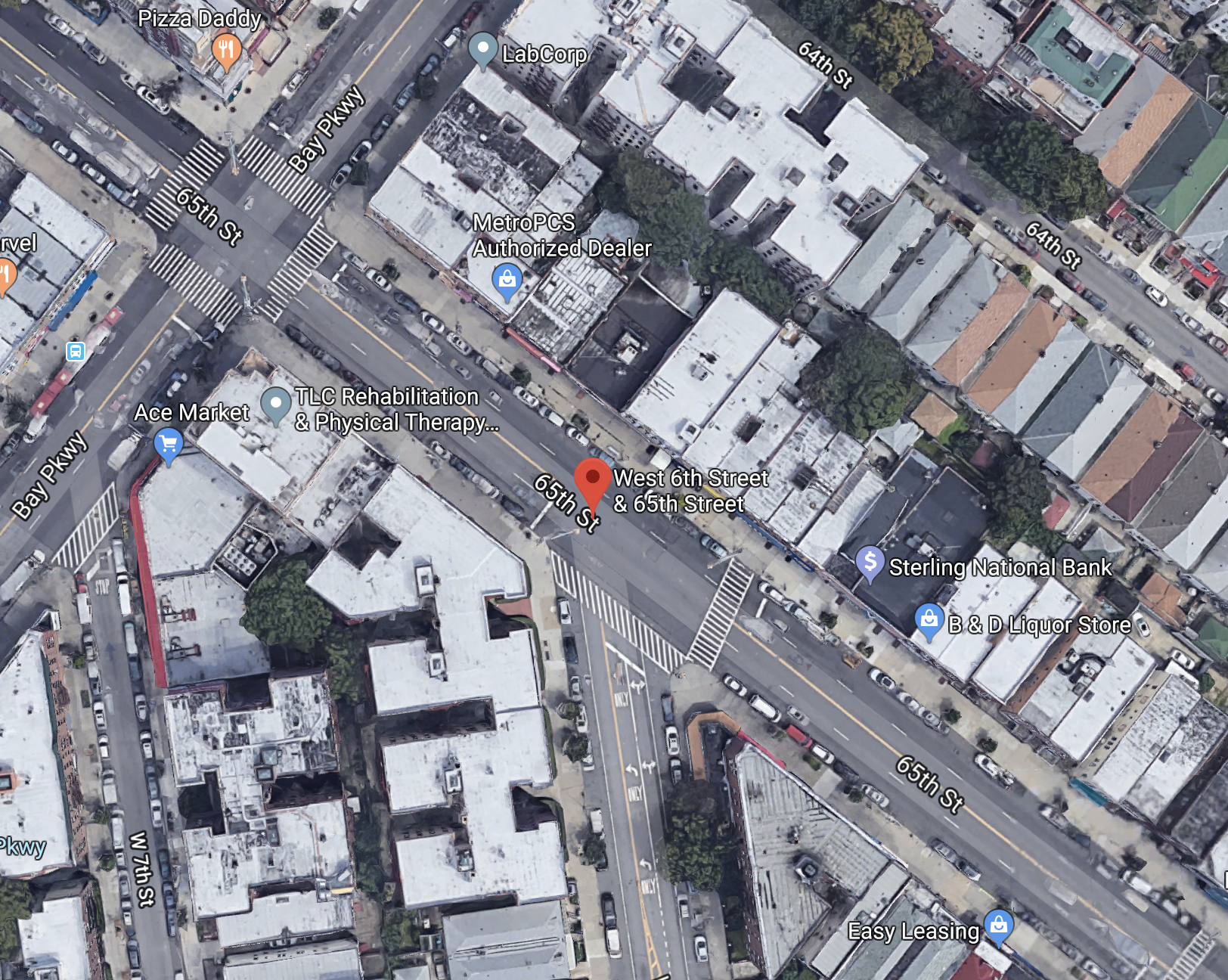 Both drivers remained at the scene uninjured, there are no arrests and the investigation is ongoing.
However, it seems to us more likely that Ramondino was crossing 65th Street at West 6th Street for the accident as the police describe it to have taken place. We will update this as more information becomes available.
Our thoughts are with the family and friends of Mr. Ramondino and everyone affected by his death.
This is the second pedestrian death this week in Brooklyn – a middle aged man was killed on February 27th in Kensington.