Where To Indulge Your Sweet Tooth For Ice Cream Sandwich Day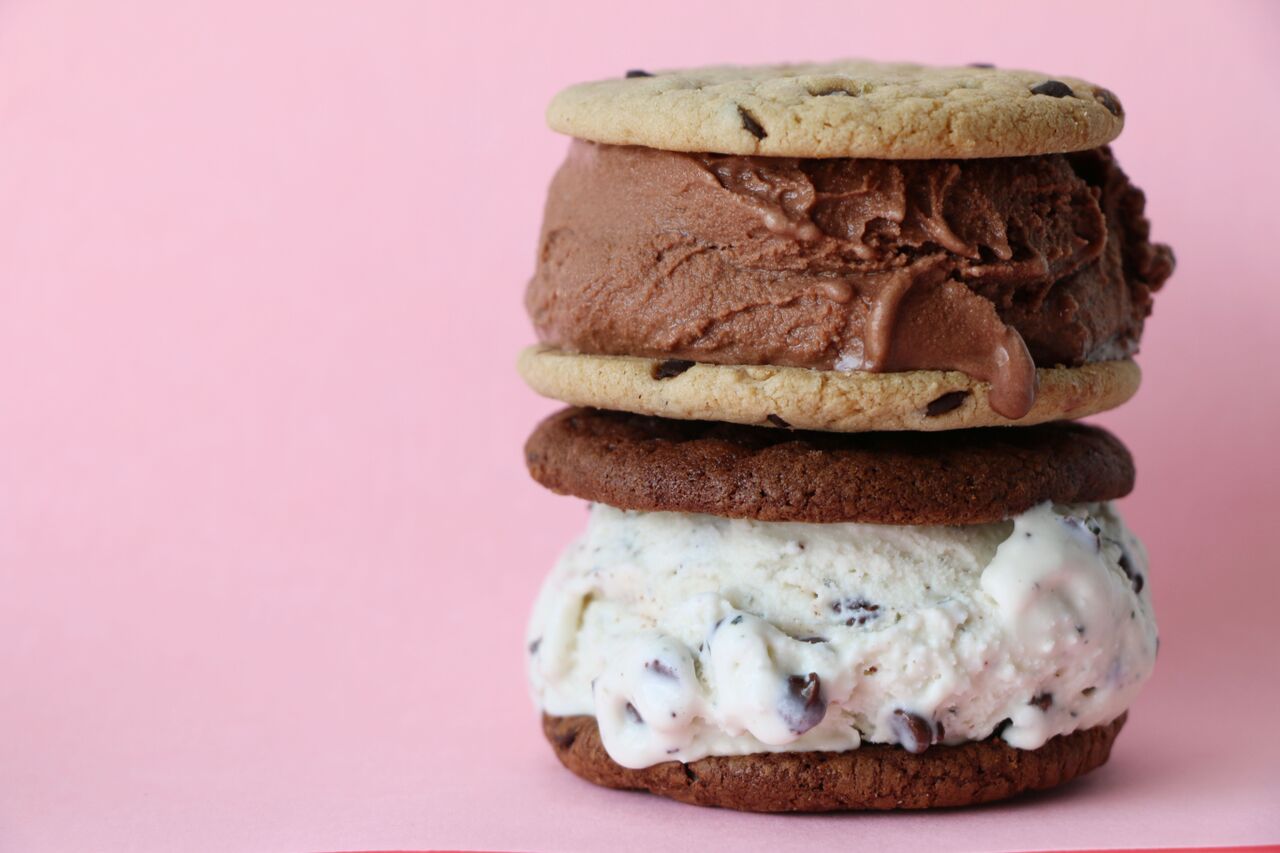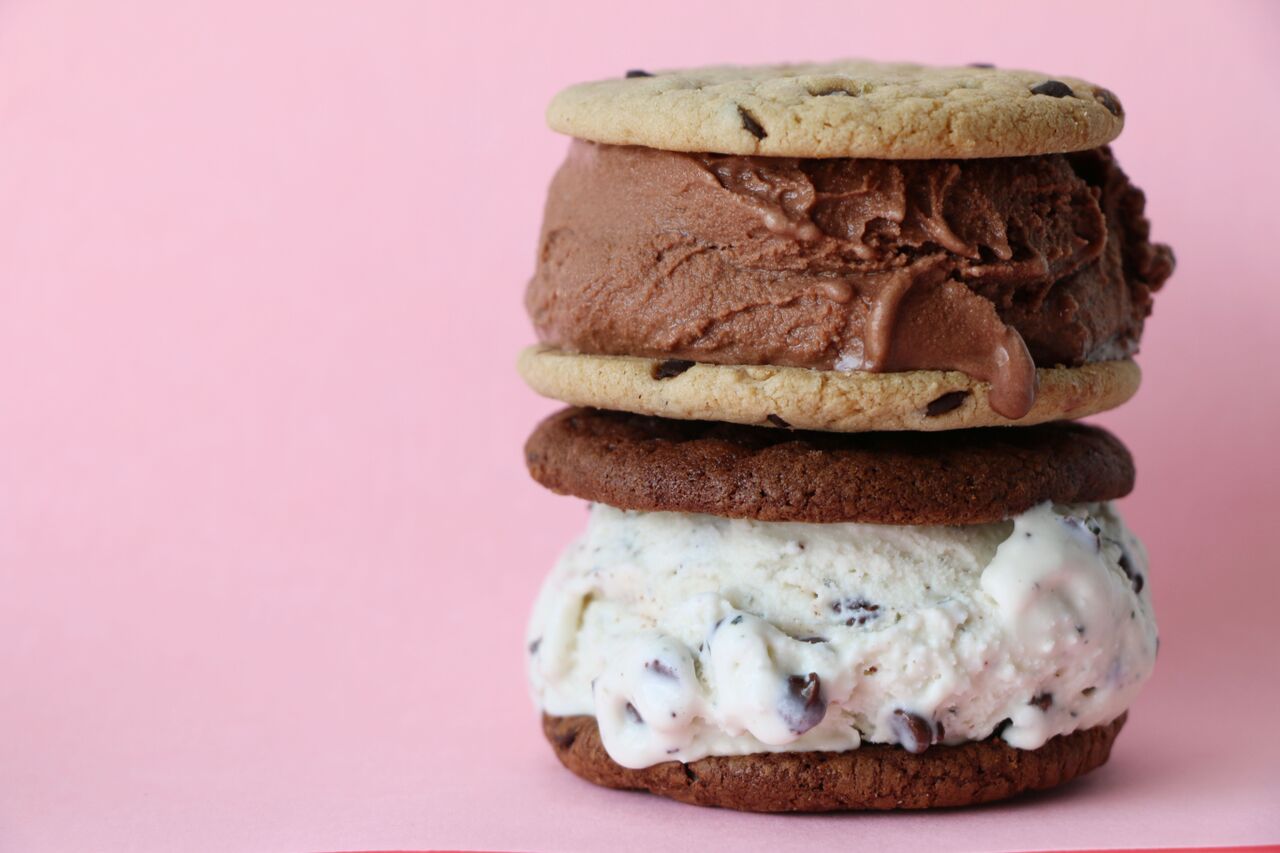 As if we really needed another excuse to eat ice cream this summer.
Today is National Ice Cream Sandwich Day, and New Yorkers can celebrate the cool treat in the city where it all began (according to ice cream historian Jeri Quinzio, a pushcart vendor sold the first ice cream sandwiches in this very city for a penny.)
Ice cream sandwiches are a timeless delight, on the color-war field at the end of day camp, plucked from the freezer-burn section of your local bodega, or bursting from giant cookies from an "artisanal" Brooklyn shop.
Check out these seven Brooklyn dessert heavens with weird and wild ice cream sandwiches, and give in to your sweet tooth today.
Looking for more surprising flavors? Check out our fave ice cream spots in Brooklyn here.
The strange & wonderful: Churro & Donut Ice Cream Sandwiches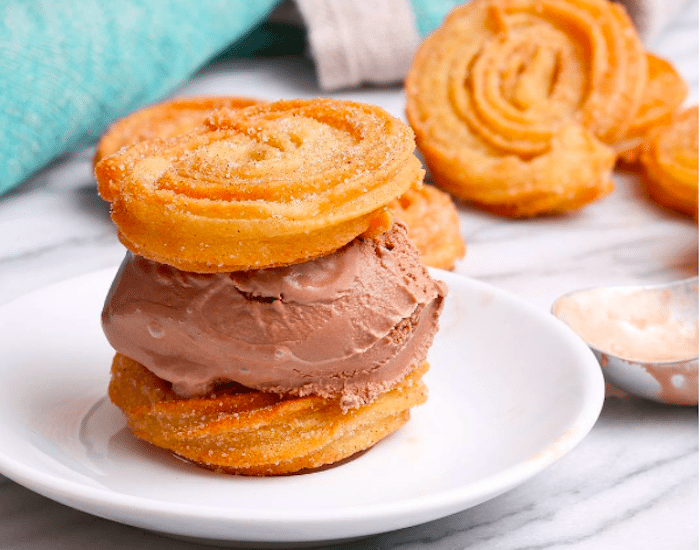 1. Boqueria at Gotham Market at the Ashland in Fort Greene is serving Churro Ice Cream Sandwiches ($6) as a National Ice Cream Day special on August 2nd, featuring disc-shaped churros stuffed with chocolate, dulce de leche, or vanilla ice creams. Don't worry if you missed the date, the Churro Ice Cream special is also on their permanent menu.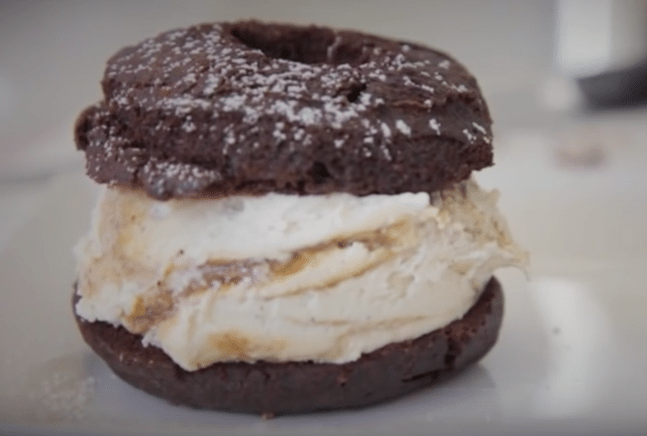 2. Peter Pan, Greenpoint's staple donut shop at 727 Manhattan Avenue, has been ranked 3rd best in the entire country. So today, check out their signature treat, the 'White Whale' — where you can fill any of their famous cake-style donuts with Haagen Daz ice cream for $3.95.
Now, on to the treats that are just delicious and overstuffed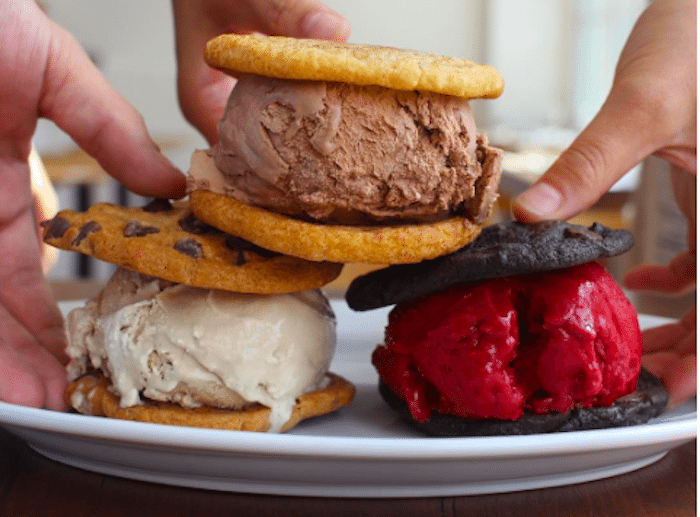 3. The Meatball Shop, at 170 Bedford Avenue in Williamsburg, has more than just great Italian food. Choose from cookies like snickerdoodle and chocolate chunk, filled with ice creams like espresso and brown sugar ($6).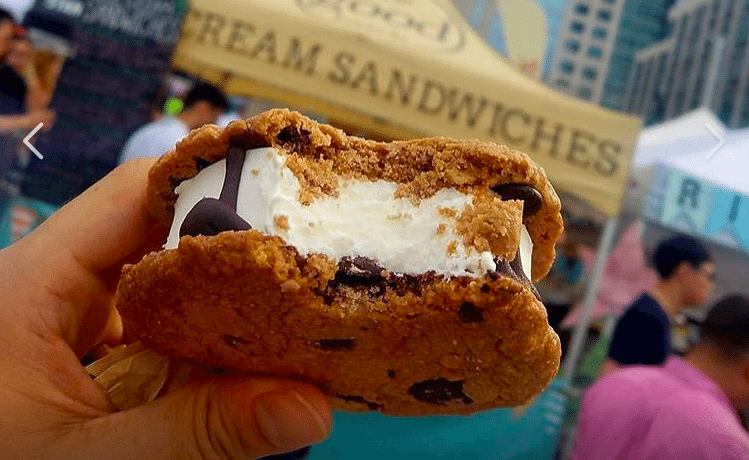 4. The Good Batch, you don't have to wait for Smorgasburg — check out their Clinton Hill shop at 936 Fulton Street and get a signature stroopwafel made with two chewy wafers, Blue Marble ice cream, and caramel.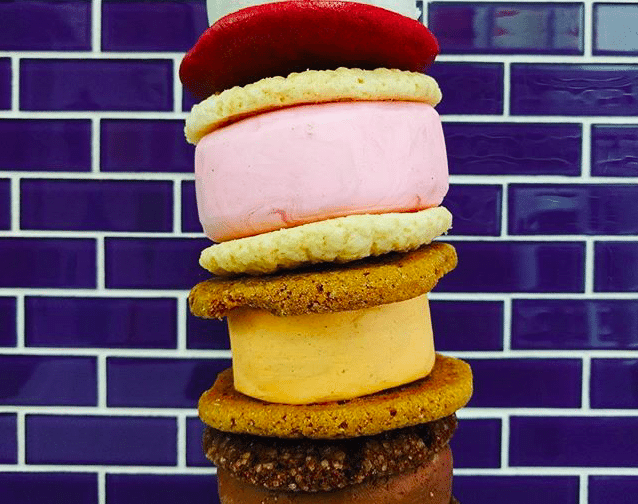 5. Melt Bakery, at 111 Front St in Dumbo, sports an array of flavor options like white chocolate chip cookies with raspberry ice cream and snickerdoodles with cinnamon ice cream ($5)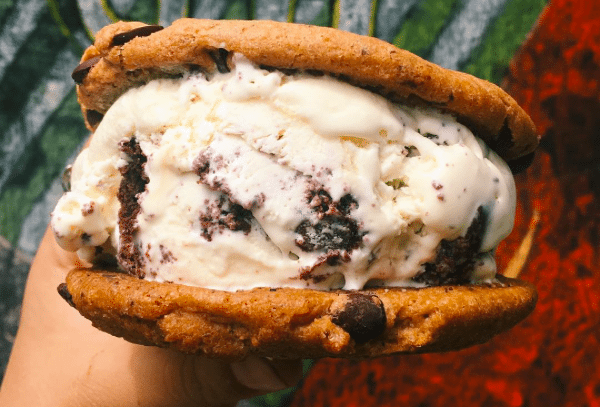 6. Van Leeuwen Artisan Ice Cream, at 81 Bergen St at Smith St, features ice cream sandwich with house-made, vegan chocolate chip cookies.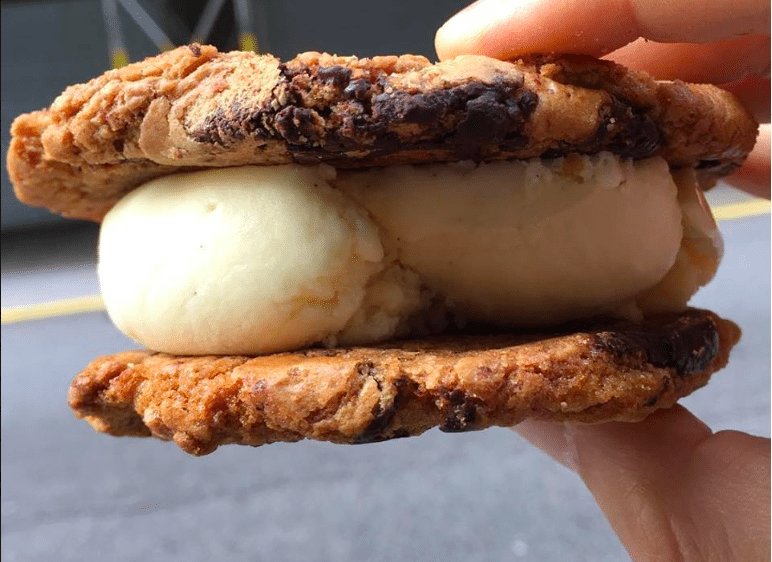 7. Jacques Torres Chocolate, at 66 Water St in Dumbo, has a chocolate-chip cookie stuffed sandwich that's been rated by Time Out NY as one of the best in NYC.
Hungry yet?