Ten Amazing Ice Cream Shops in Brooklyn
The days are turning hotter, finally. What better way to keep cool than ice cream?
Here are ten Brooklyn ice cream shops we really like (in no particular order):
Located at the heart of Luna Park, this ice cream shop is loved by people of all ages. It has over 24 flavors: Milano Cookie, Strawberry Cheesecake, and White Chocolate Macaroon. In 2015, the shop introduced an ice cream flavor contest. The winning flavor that year was the chocolate macaroon flavor. For those wondering about the contest this summer, that is yet to be determined!
As nice as it looks from the outside, the inside is even prettier. Once you enter the small blue-painted store, it is as if you went back in time to the 1900s. This shop opened in Spring 2010, after a pharmacy from the 1920s shut down— hence the name "Farmacy". The stools and chairs inside have a vintage feel to them, as does the menu. The shop is famous for its sundaes, whether it is the simple Banana Split or the Sundae of Broken Dreams— a wonderful combination of vanilla ice cream, broken pretzel rods, fresh whipped cream, topped with warm caramel.
Located in Carroll Gardens, this ice cream shop is relatively new. Opened in 2016,
Blossom Ice cream
is famous for its ice cream rolls which were initially made by street vendors. For those who are vegan, this ice cream shop offers a vegan menu as well, which includes Vegan Coco, Vegan Rose, and Vegan Piña Colada—all made from an organic soy base.
https://www.instagram.com/p/BUNSBKRFYMC/
https://www.instagram.com/p/BIlZPlog6bm/
4. Van Leeuwen Artisan Ice Cream
This company began with a buttery yellow ice cream truck traveling through NYC. Their ice cream became so popular, that it now has three shops in Brooklyn – Greenpoint, Boerum Hill, and Williamsburg. They have two more in Manhattan, and three in Los Angeles; as well as two more shops (in Brooklyn @Greenpoint Landing and Manhattan) which are opening soon.
The "artisan" all-natural ice creams are made with eggs, fresh milk & cream, and cane sugar. For those who are vegan, there are also plenty of vegan options, including Vegan Sicilian Pistachio.
This amazing ice cream shop has two permanent locations in Brooklyn – in Gowanus (above) and Prospect Heights (623 Vanderbilt Ave.). It opened in the Spring of 2011, and has been selling delicious ice cream ever since. Did you know it was named after a Walt Whitman's poem? Some of their signature flavors include Salted Crack Caramel, Snap Mallow Pop, and Gooey Butter Cake.
https://www.instagram.com/p/BUXS7QABViR/
This vintage-style ice cream shop is located in Williamsburg. The ice cream is so delicious that delivery and catering are available as options. Since opening four years ago, they have offered 200 flavors. But, the flavors rotate are constantly rotating, which is why you should check the
flavor page
, before going! Exotic flavors include Saffron Passionfruit, Carrot Cake Cream Cheese, and Lime Tarragon sorbet.
In 2014, this Williamsburg shop was named for its "Best Ice Cream in NYC" by Village Voice, and for good reason. It is most known for its homemade ice cream using local ingredients. There are flavors for everyone's taste buds, including Nutella Chocolate Chunk, Peppermint Chip, and Roasted Pistachio. They are opening another in Greenpoint at 74 Meresole Avenue.
Like many ice cream shops in Brooklyn, the ice cream here is delicious. But unlike many ice cream shops in Brooklyn, the ice cream is made right in front of you! In fact, you will choose a flavor, see the ingredients go in, and then see a blast of liquid nitrogen. Don't believe me? See for yourself!
https://www.instagram.com/p/BUXBshtgwTi/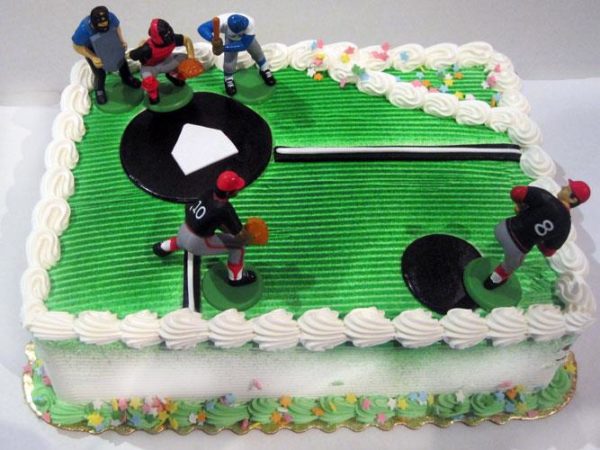 It calls itself the "King of Frozen Desserts," and with good reason. Apart from its ice cream, it also sells sorbets ranging from Coconut Fruit Shell to Cream 'N' Sorbet pizzazz. It also has a variety of cakes with themes such as Ice Cream Pizza Pie, to a cake shaped like an iPod, and to a cake shaped like a baseball. With so many delicious options, everyone will go home happy!
https://www.instagram.com/p/BE6Q46SuguD/
According to its website, this shop is the "home of the freshest old school ice cream made in Brooklyn." In fact, it's also a bakery as well, selling desserts such as delicious cakes, cookies, and brownies. It has become so popular that the shop even offers party services; for prices, you can check out the website.
So many ice cream shops to choose from… where will you go first?