Grand Opening of Gotham Market at The Ashland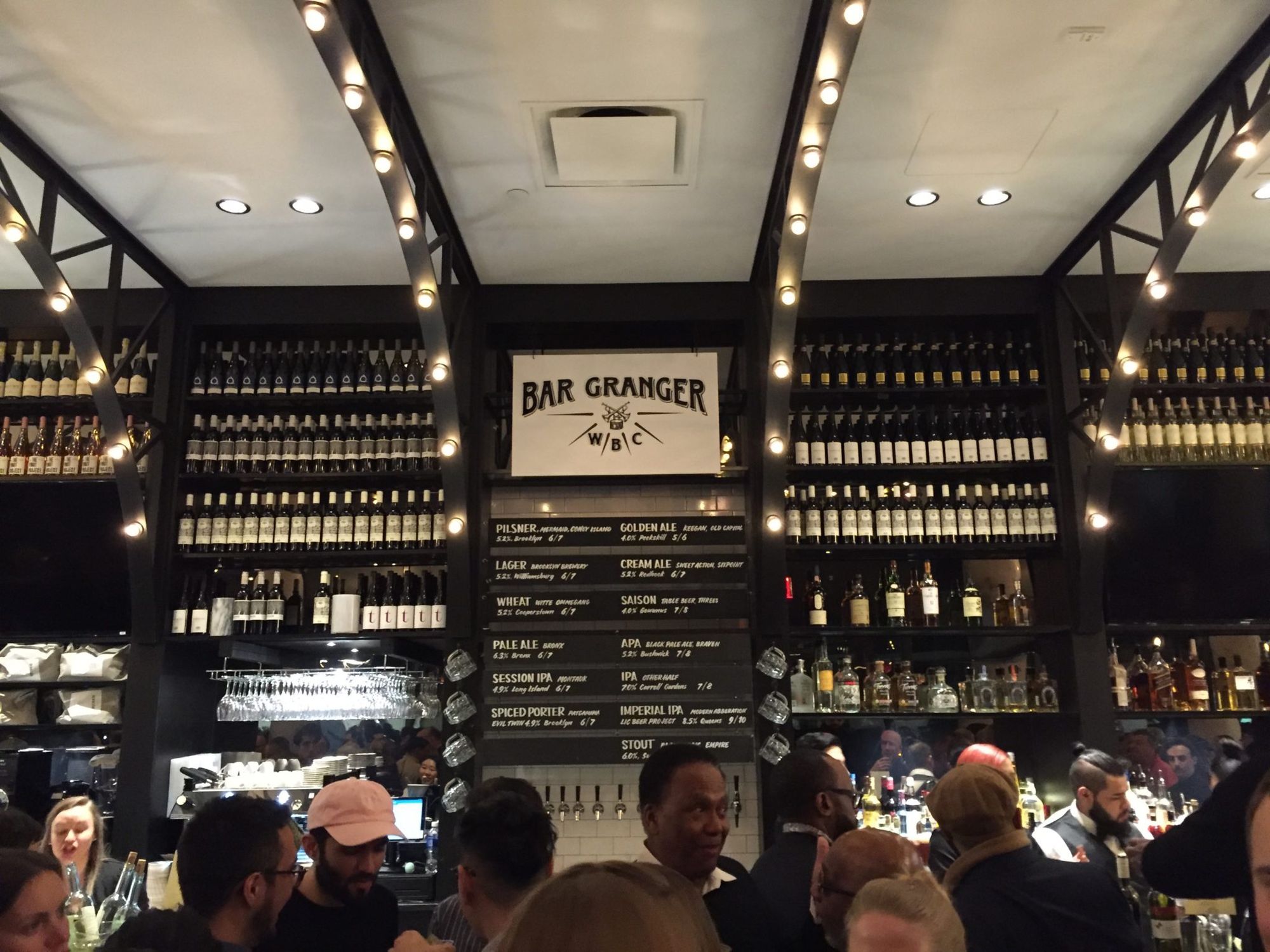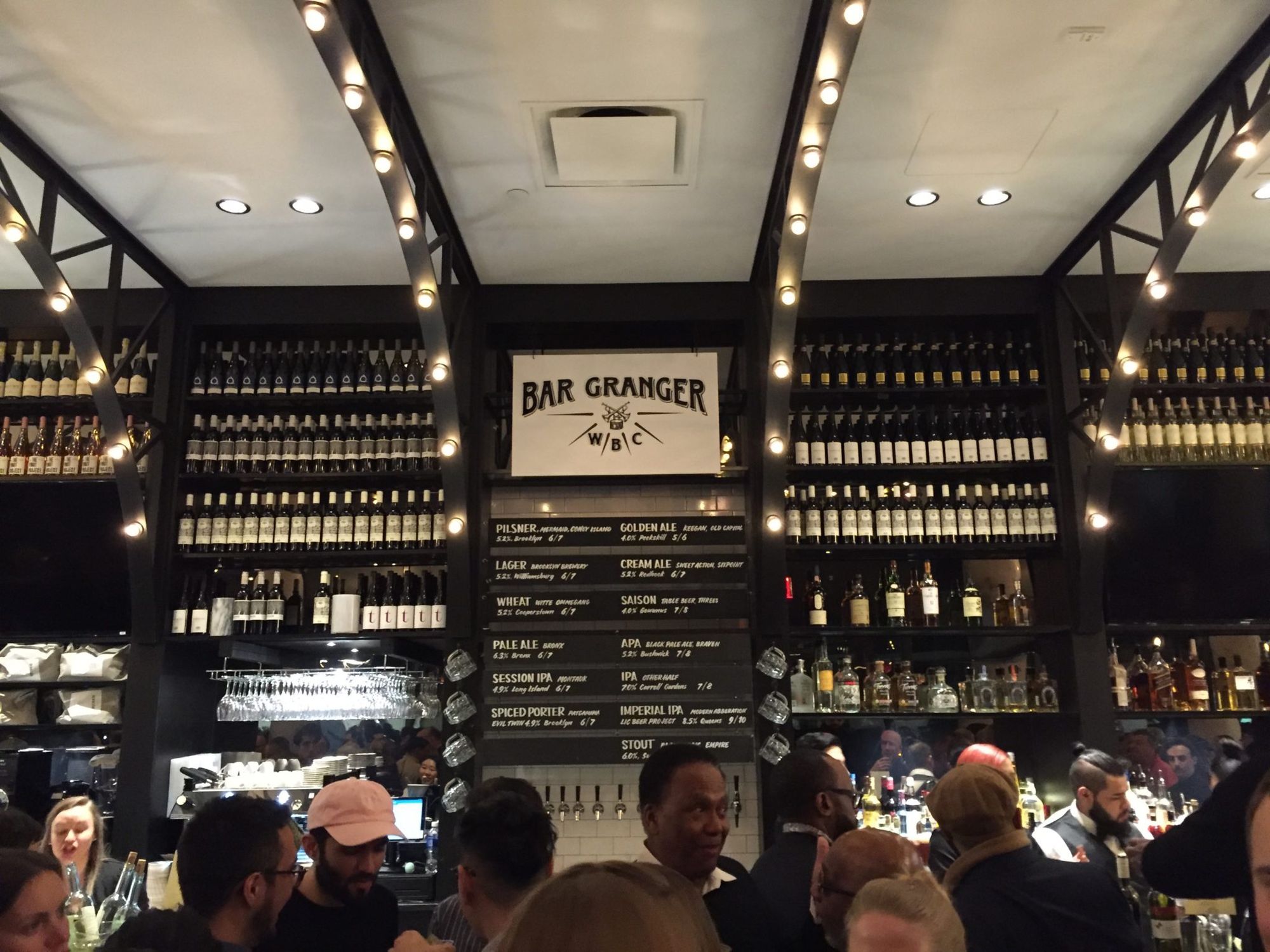 Fort Greene's Gotham Market was packed with festive foodies celebrating the grand opening of the new food hall Wednesday night.
Located on the ground floor of The Ashland (590 Fulton Street at Ashland Place), one of several new mixed-use high-rise buildings going up in the neighborhood, the sleek spot features walls of windows, exposed brick, wood furnishings, modern light fixtures, and seating for approximately 400 hungry customers.
Owned by the team behind Hell's Kitchen's Gotham West Market, the new venue's diverse vendors include Mason Jar and MJ Station (beer, bourbon, and barbecue), Bar Granger (a centrally located cocktail bar), Apizza Regionale (brick oven pizza), Boqueria (tapas), and Flip Bird (rotisserie and fried chicken).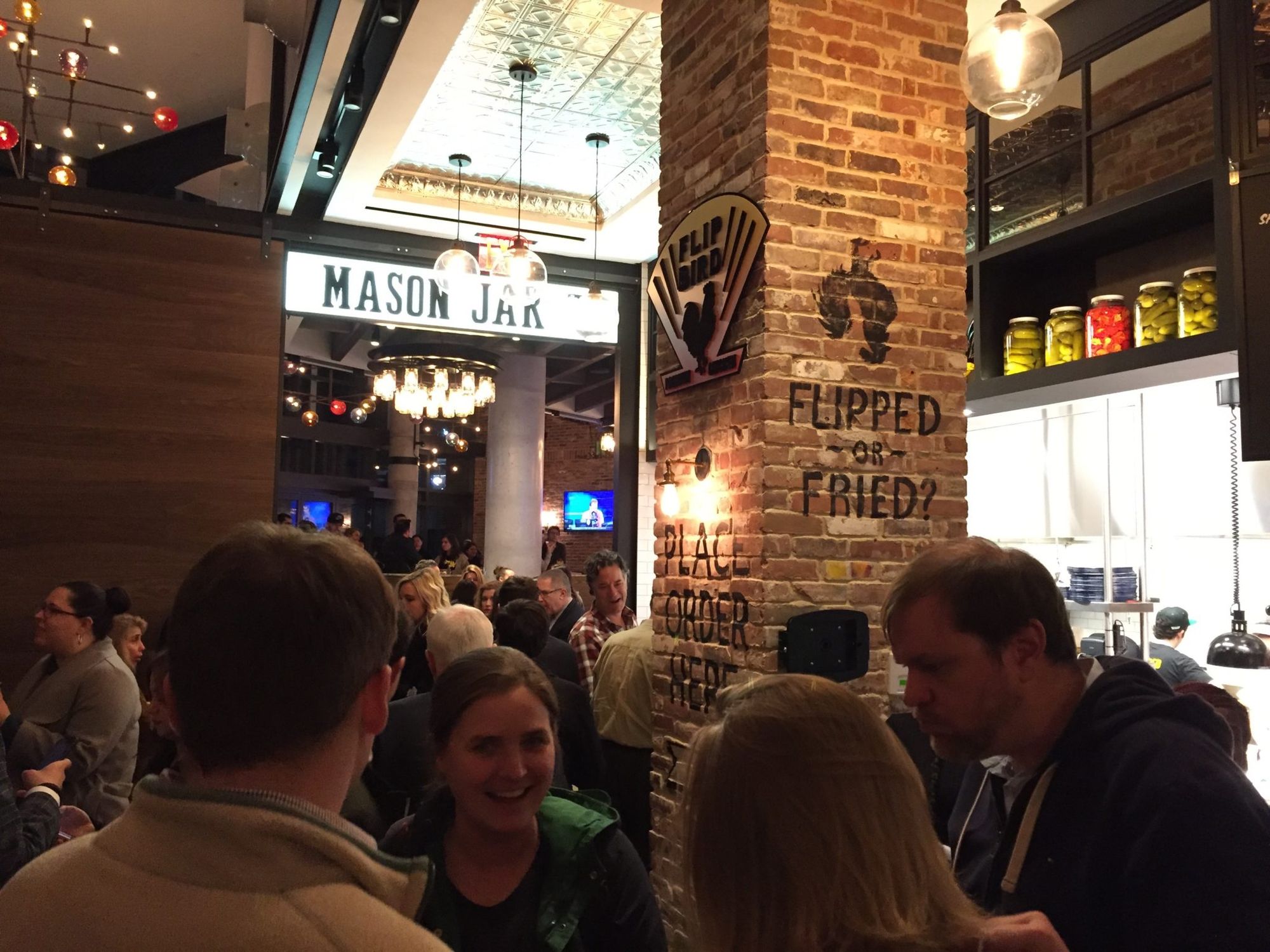 Egg@The Bird will open soon and serve up breakfast fare. Gotham Market will also feature a 4-month rotating pop-up space hosting first the Crown Heights-based seafood restaurant The Crabby Shack.