Wegmans Opens Sunday, October 27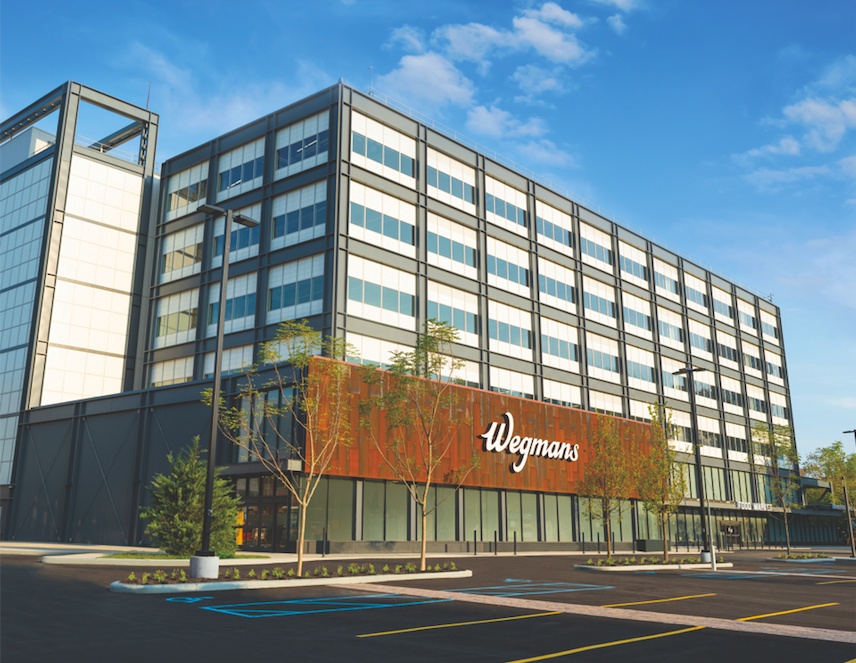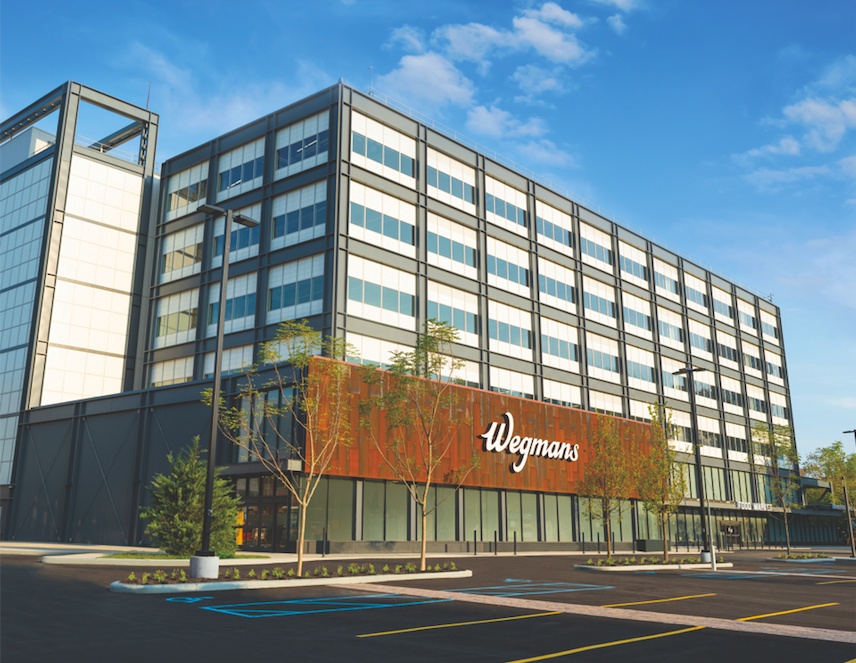 BROOKLYN NAVY YARD – The wait is nearly over for Wegmaniacs. New York City's first Wegmans supermarket officially opens its doors at the Brooklyn Navy Yard at 7am on Sunday, October 27.
Bklyner has been following the status of the store for what feels like an eternity. The 103-year-old, Rochester-based, family-run business began recruiting for the Brooklyn store in January of this year and announced the opening date to much fanfare in May. The 74,000-square-foot store at 21 Flushing Avenue features approximately 50,000 products with more than 2,000 organic items. While 74,000 square might sound massive to New Yorkers, this store is on the smaller side by Wegmans' standards whose stores can measure up to 140,000 square feet, according to their website.
The Brooklyn store has hired 540 employees with just over 150 working with Executive Chef Stephen De Lucia to produce prepared foods such as sushi, pizza, burgers, soups, salads, and vegetarian options which will be available at hot and cold self-serve stations. The Market Café on the mezzanine level provides seating for about 100 and features a bar serving beer, wine, cocktails, and snacks.
Founded in 1916, Wegmans operates stores throughout Maryland, Massachusetts, New Jersey, Pennsylvania and Virginia, employing more than 49,000. Along with the Brooklyn Navy Yard store, Wegmans will open new locations in Virginia Beach, Virginia and Raleigh, North Carolina this year. The Brooklyn Wegmans will be the chain's 101st location and 47th in New York state.
For drivers, the Brooklyn Wegmans will have 700 parking spots. The store will beginning making deliveries via Instacart beginning Wednesday, October 30.