Supermarket At The Navy Yard Delayed Until 2018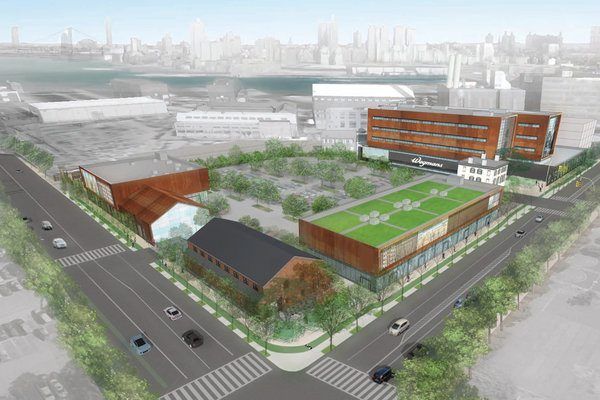 While the Navy Yard is experiencing massive growth and innovation, one thing it won't be getting any time soon is a new supermarket.
Wegman's massive planned 74,000 square foot space at 21 Flushing Avenue in the Navy Yard has been delayed until 2018 because the developer is still securing the necessary permits, reports the Brooklyn Paper.
"The project as a whole has been pushed back slightly," said spokesperson Chris Singleton to the Brooklyn Paper.
Last week, Wegmans' developer Steiner New York City filed plans with for a 250,000 square foot, five story building in the Navy Yard with 246 parking spaces. The Wegman's supermarket would occupy the first floor as well as a mezzanine, according to city records.
The Wegman's will replace all but two the decaying buildings on Admiral's Row. The company plans to focus on hiring from within the local community.
There has long been a desire for a new major supermarket, and while one is coming, it'll be a little longer to get here.