Weekend Art Events: September 13-15 (Lost/Found, Photoville, Beyond Geographies & More)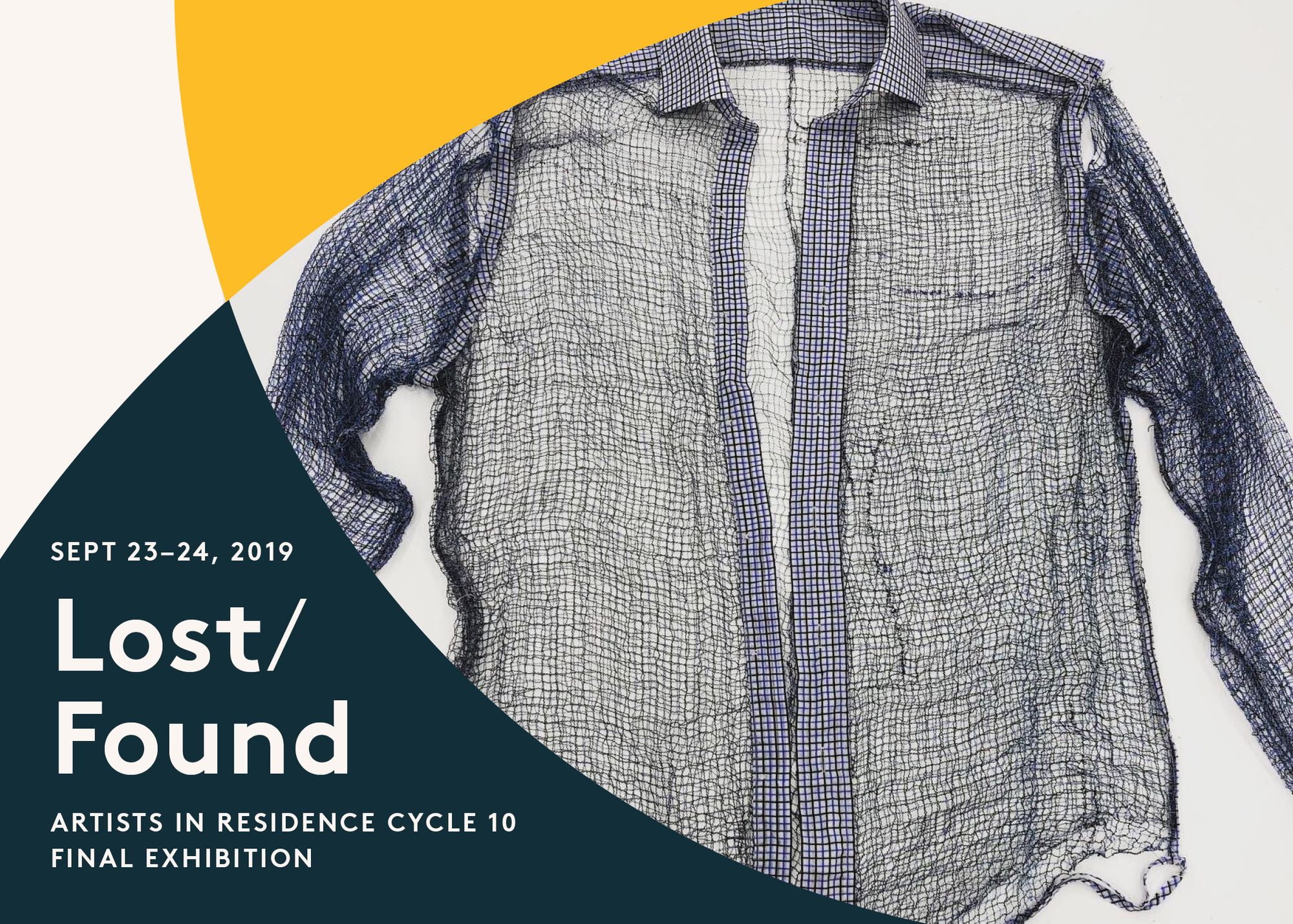 The days are getting much shorter and a little cooler. Enjoy the waning days of summer with a visit to Photoville at Brooklyn Bridge Park, a tour of celebrity graves at Green-Wood Cemetery, a food crawl + fall festival, or an outdoor opera concert.
Check out the Bklyner Calendar for more events happening around town or to list one of your own.
Friday, September 13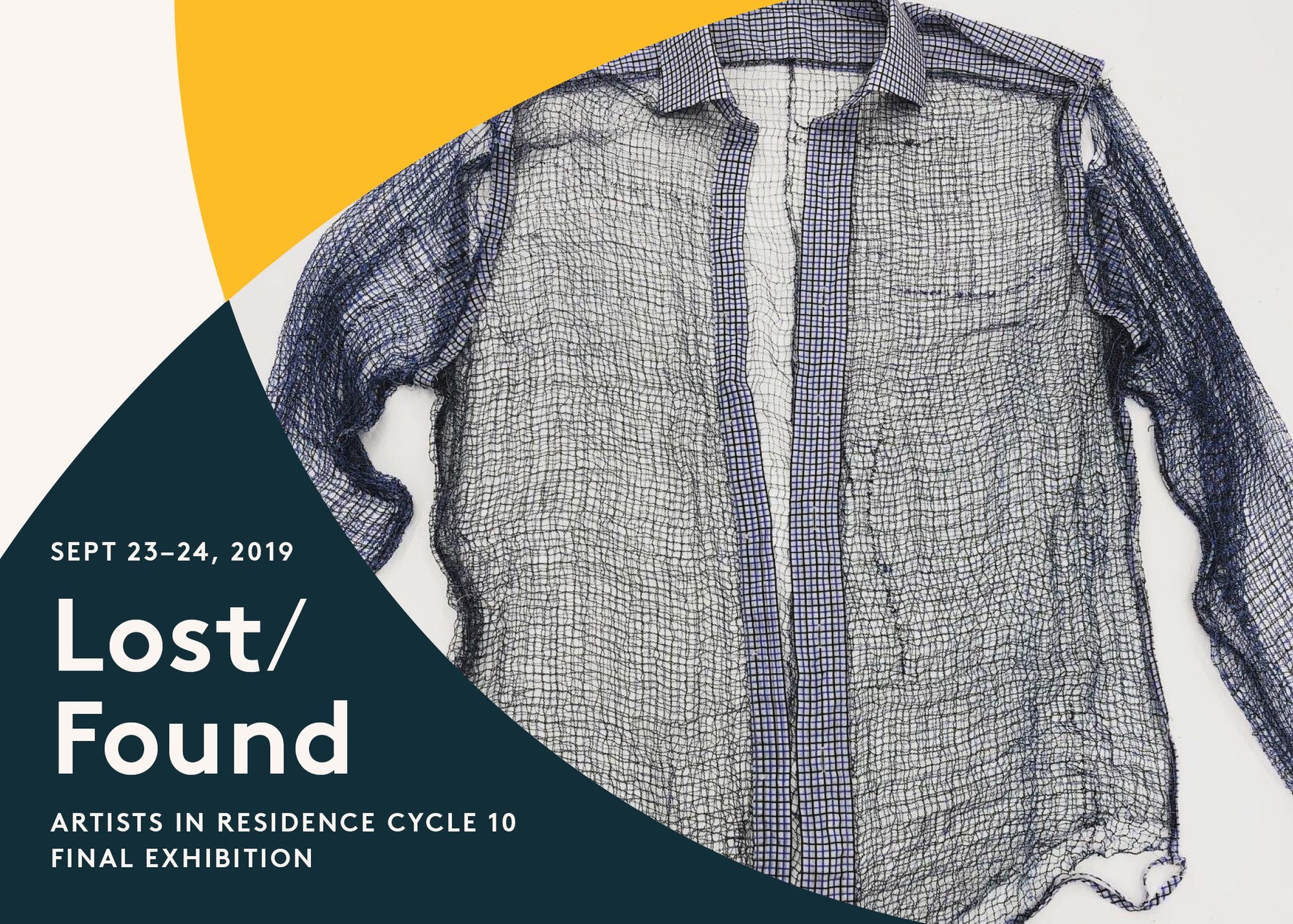 LOST/FOUND at Textile Arts Center, September 12-24 [Free]: The culminating exhibit of  Textile Art Center's tenth Artists in Residence cycle features work by 8 artists using textiles to illustrate stories about addiction, patriarchal oppression, revolution, the emotional and political challenges of an unwanted pregnancy, and more.
PHOTOVILLE at Brooklyn Bridge Park and St. Ann's Warehouse, September 12-15 & September 19-22 [Free]: Photoville returns for an 8th year, featuring more than than 90 photo exhibits presented in shipping containers plus dozens of panels, workshops, demonstrations, and special events. Read more about the photography festival here.
A VIEW FROM THE BRIDGE at The Waterfront Museum Barge, September 12-29 [Tickets $25]: Back by popular demand following a sold out run is Arthur Miller's domestic drama produced by Brave New World Repertory Theatre. When Beatrice's undocumented relatives arrive from Italy to work the docks, conflict grows between her husband Eddie and her cousin Rodolpho.
BEYOND GEOGRAPHIES: CONTEMPORARY ART AND MUSLIM EXPERIENCE at BRIC House, September 13 – November 17 [Free]: BRIC presents the work of 8 artists of Middle Eastern, South Asian, and African-American descent documenting the various dimensions of the Muslim experience. The artwork includes installation, photography, sculpture, video, performance, and painting drawn from the artists' experiences "as members of disparate diasporic communities, as immigrants, and as participants in the contemporary art discourse."
CONEY ISLAND FILM FESTIVAL at 1208 Surf Avenue, September 13-15 [Tickets start at $8]: The 19th edition of this annual film festival returns to Coney Island, showcasing 100+ flicks including features, documentaries, shorts, animation, horror, sci-fi, and experimental films, as well as works made in Coney Island. There will be a special 40th anniversary screening of cult classic The Warriors on Saturday at 10:30pm. Read more about the 19th Annual Coney Island Film Festival here.
Saturday, September 14
STARS OF THE STAGE AND SCREEN at Green-Wood Cemetery, 10:30am – 12:30pm [Tickets $25]: Visit Green-Wood for a trolley tour of the final resting places of actors, producers, composers, and directors including Soho theater-owner William Niblo, actor Laura Keene who was onstage at Lincoln's assassination, and Broadway legends Leonard Bernstein and Fred Ebb.
TASTES OF COLUMBIA WATERFRONT & SOUTHWEST BROOKLYN FALL FESTIVAL at Columbia Street, 12pm to 5pm [Tickets begin at $22]: The new Tastes of Columbia Waterfront food crawl will join this year's Southwest Brooklyn Fall Festival for a day of community, music, activities, artisan crafts, and of course, food from 15 participating businesses. See the list of participating eateries and learn more about the event here.
FINDING ASHLEY STEWART 2019 at Kings Theatre, 8pm [Tickets start at $30]: Loni Love, Salt N Pepa, Faith Evans, Kid Capri, and more will perform at this 3rd annual competition where one winner will be crowned the next brand ambassador for the Ashley Stewart clothing line.
Sunday, September 15
REGINA OPERA FREE PERFORMANCE at Sunset Park Fifth Avenue Street Festival, 12:30pm [Free]: The Sunset Park BID hosts a free one-hour concert at the bandshell (5th Ave. & 54th St.) during the Sunset Park Fifth Avenue Street Fest. Enjoy opera and Broadway selections performed by Regina Opera soloists accompanied by a pianist.
RADICAL FILM FAIR at Kickstarter HQ, 1pm to 5pm [Free, register here]: This new film fair is the place to be for film buffs, indie filmmakers and theaters, distributors, and publishers to connect, sell their work, and participate in talks, a pop-up film clinic, and immersive video installations.
Upcoming:
THE MUSEUM OF DEAD WORDS at Art Apple NYC, Saturday, September 21 [Tickets start at $10]: Inspired by George C. Wolfe's The Colored Museum, The Museum of Dead Words is a guided tour of 11 words and how they have damaged/conflicted respective communities. Brian "Dyalekt" Kushner spent one-year analyzing internet comment threads and discovered how these specific words used in internet comments turn polite conversations into heated arguments.
Ongoing…
CABARET at Gallery Players, 8pm, through September 29 [Tickets start at $20]: Gallery Players opens its 53rd season with Cabaret, based on the play by John Van Druten and stories by Christopher Isherwood with a book by Joe Masteroff, music by John Kander, and lyrics by Fred Ebb. Gallery Players will present the 1998 revival script co-directed and choreographed by Rob Marshall, directed by Sam Mendes, and made famous by Alan Cumming as the Emcee.
STRANGE LOOPS at Established Gallery, through September 29 [Free]: Nine quirky and playful kinetic sculptures by Philadelphia-based artist Stuart Lantry are on view. Read more about the exhibit and Established Gallery here.
COLOR SHIFT & DISLOCATION at 440 Gallery, through October 6 [Free]: 440 Gallery presents Leigh Blanchard's digital images in Color Shift alongside work by Jo-Ann Acey and Janet Pedersen. The main space exhibits Amy Weil's Dislocation, featuring encaustic and mixed media paintings.
NO MORE WATER at Old Stone House and Washington Park, through October 12 [Free]: This exhibition brings together emerging artists Tahir Carl Karmali and Justin Sterling to respond to The Old Stone House's unique space. Both artists use reclaimed and abstracted vernacular materials—including used cell phone batteries and broken windows—to symbolize local and global policies that contribute to inequality and displacement. Learn more about the exhibit here.
PERLA KRAUZE SOLO EXHIBITION at The Chimney, through October 20 [Free]: The Chimney presents "small landscapes from near and far" by Mexican artist Perla Krauze. For the exhibit, Krauze has documented two geographies: the Mexican land and New York's urban terrain, representing a personal topography—an emotional map—that questions the notion of territorial belonging.
AN OPENING at the Brooklyn Historical Society, through June 20 [Suggested admission $10]: Brooklyn Historical Society presents Kameelah Janan Rasheed's An Opening, an immersive sound and art installation created to respond to BHS's Muslims in Brooklyn oral history project. Read more about Rasheed and the exhibit here.