Weekend Art Events: June 21-23 (Make Music Day, FamilyFest, Mermaid Parade & More)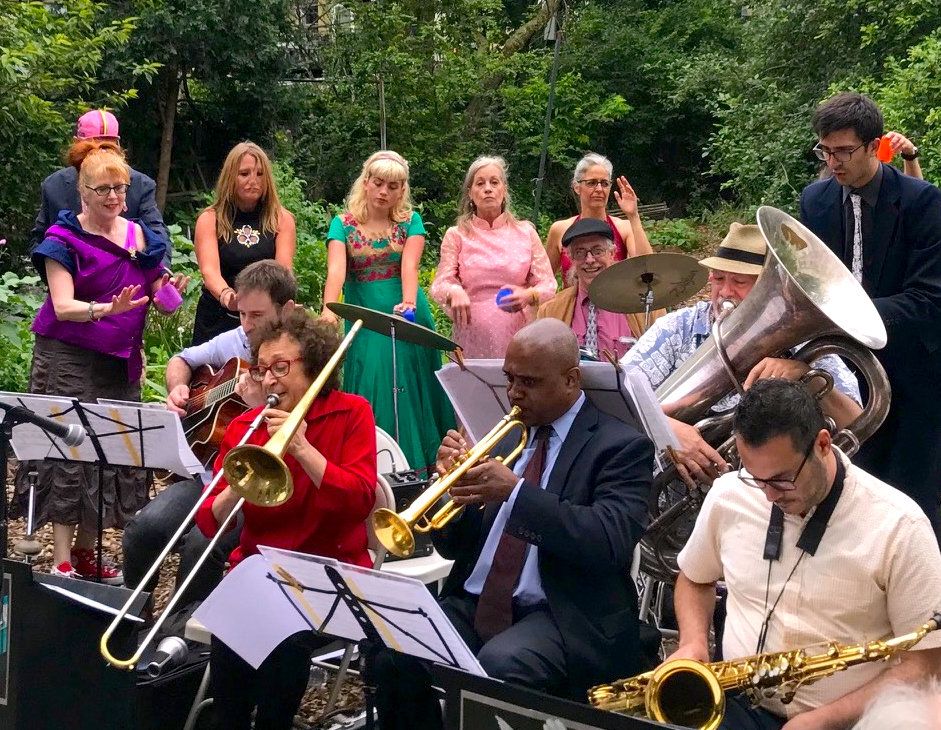 Summer is officially here which means loads and loads of outdoor events throughout Brooklyn! Celebrate Make Music Day with a variety of events throughout town such as Water Night at the Gowans Canal or a Summer Solstice Dance Party in Bushwick.
If you're looking to stay out of the heat, spend the weekend at the Renegade Craft Festival featuring over 200 local artists. Plus, this is the last weekend to check out the PLG Arts and Music Festival taking place at multiple locations throughout Prospect-Lefferts Gardens.
Bklyner Calendar has more events happening around town and you can list one of your own.
Friday, June 21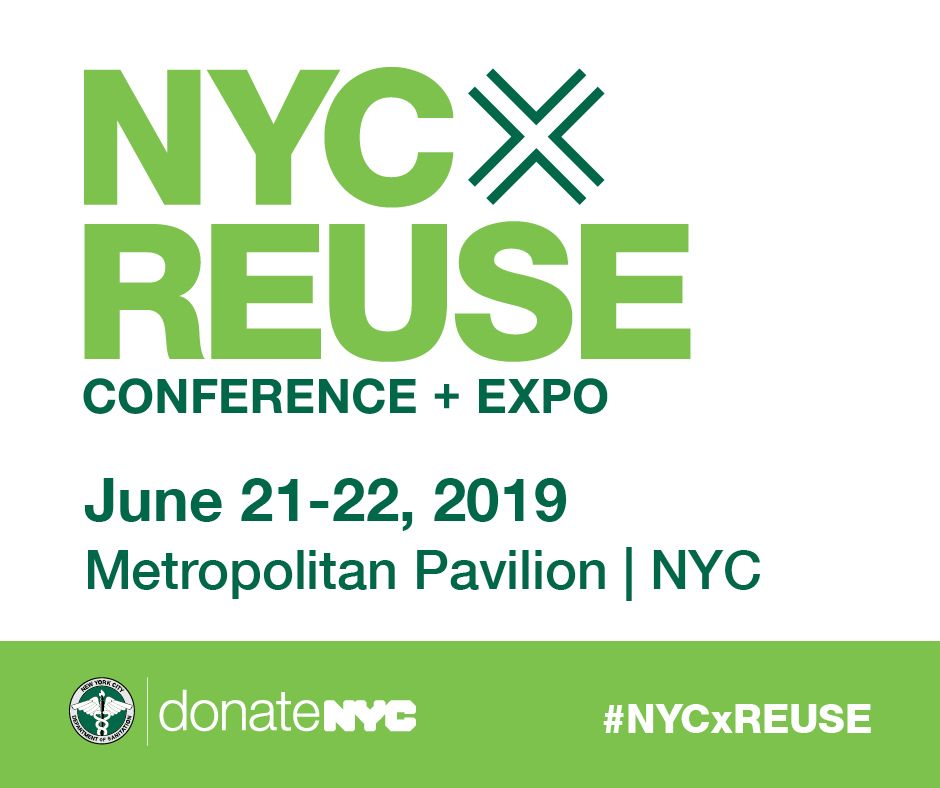 NYC X REUSE COMMUNITY FEST (sponsored) at Metropolitan Pavilion, June 21+22 [Tickets $5]: Join donateNYC on June 22nd for the NYCxReuse Community Fest, a half-day showcase of the nonprofit reuse sector in NYC, featuring 30 donateNYC Partner organizations who will be accepting donations, selling secondhand items, organizing demonstrations, and leading reuse-oriented activities like mending, upcycling, and crafting.
HOT SOUNDS OF SUMMER at Flatbush Triangle, 4pm [Free]: Celebrate the first day of summer with live music, games, and water activities, and an array of local merchants. Attendees can expect performances from Drag Queen Story Hour, Rev. Yolanda, and more.
TEN YEARS: THE ARCHWAY ANNIVERSARY PARTY at Archway Under Manhattan Bridge, 5pm [Free]: A special celebration [rescheduled from Thursday, 6/20] to honor the 10th anniversary of the iconic Archway. Performances will include the hula hoop troupe Big Sky Works; Young Soon WHITE WAVE Dance Company; world roots band Brown Rice Family; and the folk/alt-country group Jan Belle & The Maybelles. The evening will also feature video art projections by Light Year and new sculptures by Casey Opstad.
MAKE MUSIC COBBLE HILL at Court Street between Atlantic Ave and Bergen Street, 5pm [Free]: Celebrate Make Music Day in Cobble Hill with an evening of live music, kid-friendly activities and more! There are also a variety of additional events throughout Brooklyn celebrating Make Music Day, such as Water Night at the Gowanus Canal, a Summer Solstice Dance Party in Bushwick, and more. For a full list of events click here.
Saturday, June 22
RENEGADE CRAFT FESTIVAL at the Brooklyn Expo Center, 11am (+June 23) [Free]: This craft festival will feature over 200 local and national makers and designers selling a variety of artisan goods. A majority of the event will be held indoors with a few booths outside. Plus, attendees can expect craft cocktails, a beer garden, food trucks, DJ sets, hands-on workshops, and more.
37TH ANNUAL MERMAID PARADE at Coney Island, 1pm [Free]: A celebration of ancient mythology and rituals of the seaside, this parade showcases more than 3,000 creative individuals from all over the five boroughs and beyond. The event will welcome the summer with incredible art, entrepreneurial spirit, and community pride. This year's King Neptune is Arlo Guthrie and the Queen Mermaid is Nora Guthrie.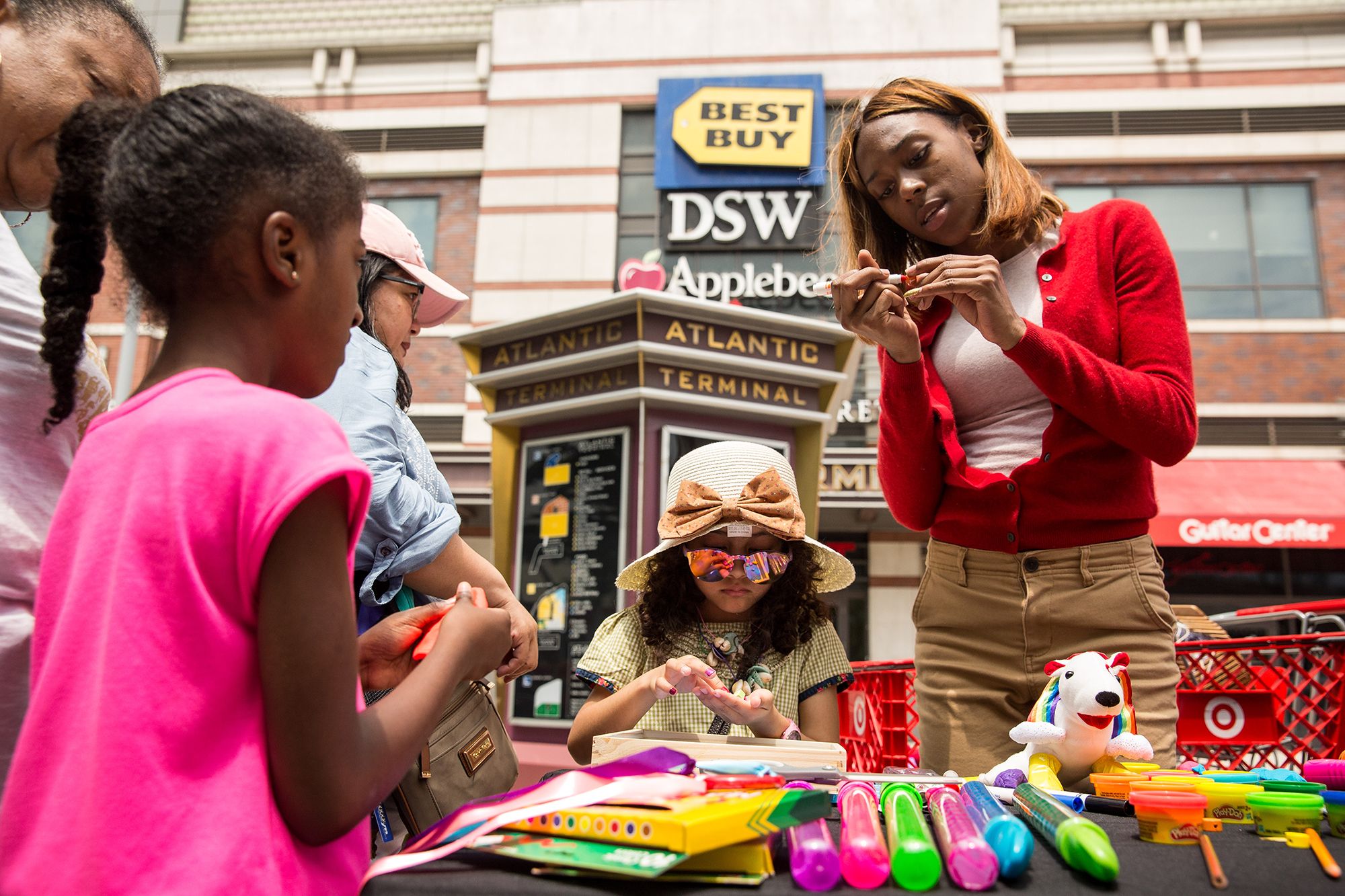 FAMILY FEST at Atlantic Terminal Plaza, 1pm [Free]: Spend the day at this family-friendly event featuring a community mural-painting event, music and dance, circus arts workshops, pop-a-shot basketball, and chess games, immersive virtual reality, giveaways, food trucks, and more. The Museum of Contemporary African Diasporan Arts (MoCADA) invites the community to collaborate with Brooklyn artist Patrick Dougher as he paints Soul of Brooklyn, an original mural that will be permanently displayed on the Atlantic Terminal building.
THE CHIMNEY X ULMER ARTS at 81 Beaver St., Bushwick, 2pm (through July 14) [Free]: The Chimney gallery is taking over 6 rooms at a 60,000 sq. ft. abandoned brewery to host a 9-artist exhibition with all large-format installations. Experience the opening of this exhibit with an all-day reception.
WORLD REFUGEE DAY FESTIVAL at Brooklyn Conservatory of Music, 3pm (through July 14) [Free]: Join dozens of musicians from Syria, Croatia, Egypt, Brazil, Cuba, and all over the world for this day-long festival. The event will kick off with fun for all ages with live music, theater, and storytelling. The rest of the day will continue throughout the afternoon along with face-painting, crafts, food and more.
Sunday, June 23
THE HOOK at the Waterfront Museum, 2pm [Tickets begin at $18]: Brooklyn's Brave New World Repertory Theatre (BNW) will present a staged reading of The Hook, adapted by Brooklyn-based writer Ron Hutchinson from Arthur Miller's unproduced screenplay. The performance will use the pier, gangways, and barge of The Waterfront Museum as a stage. Due to overwhelming demand, a matinee show was added.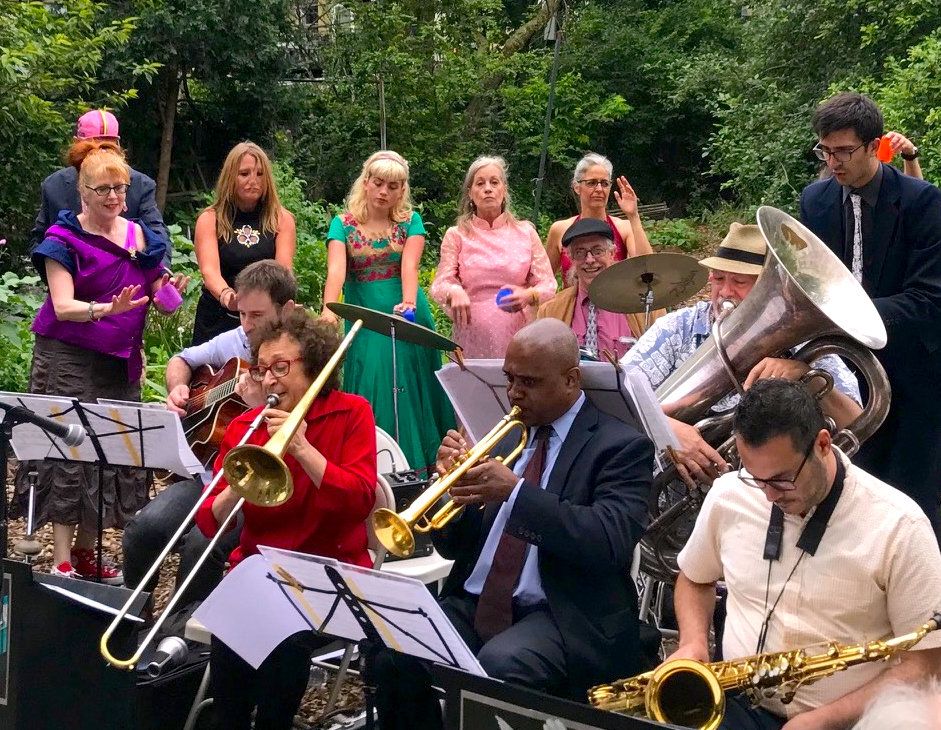 GARDEN PARTY at Garden of Union (Union St. between 4th & 5th Ave.), 5pm [Free]: Celebrate the end of Spoke the Hub's season with a garden party featuring a variety of musicians and a flash mob. Attendees are encouraged to wear formal spring prom attire and bring their own stool as space is limited.
Ongoing…
PLG ARTS MUSIC FESTIVAL at multiple locations throughout Prospect-Lefferts Gardens, through June 22 [Free]: The third annual PLG Arts Music Festival will feature over 50 prominent and upcoming New York musicians. Performances and events include Dawn Drake & ZapOte at Parkside Plaza; Axiom Addicts at Maple Street Block Party; Rho & the Nomads at Toast and more. Read more about the festival here.
HEAVEN, HELL, AND PURGATORY: VISIONS OF THE AFTERLIFE IN THE CATHOLIC TRADITION at Green-Wood Cemetery (Fort Hamilton Gatehouse), Saturdays & Sundays through June 30 [Free]: Morbid Anatomy returns for a second year to Green-Wood Cemetery's historic Fort Hamilton Gatehouse. The museum's latest exhibit explores visions of heaven, hell, and purgatory in the Catholic tradition featuring paintings, photographs, sculptures, historical books, and prints dating from the 17th century to the present. Don't forget to visit the attic where selections from Morbid Anatomy's vast library will be available for perusal.
ROMEO & JULIET at Carroll Park, 7:30pm, through June 30 [Free]: Join Smith Street Stage for Shakespeare's most popular play. Chairs will be provided on a first come first serve basis.
SEDIMENT at multiple locations (Artpoetica, South Slope Local Café, Gowanus Dredgers Boathouse, and Gowanus Souvenir Shop), through July 7 [Free]: Created by JoAnne McFarland and Sasha Chavchavadze, the SEDIMENT exhibitions are inspired by the century-old sediment at the bottom of the Gowanus Canal. Each exhibition space will offer a unique interpretation of SEDIMENT experimenting with both the literal and metaphorical theme.
ON THE (QUEER) WATERFRONT at the Brooklyn Historical Society, through August 4 [Free]: Co-curated by Hugh Ryan and Avram Finkelstein, this exhibition focuses on the lesbian, gay, bisexual, transgender, and queer history of Brooklyn in the 1800s and through World War II. Visitors can expect to see photographs, artifacts and more. Read more here.
THE PHOTOGRAPHS OF BUILDER LEVY: HUMANITY IN THE STREETS at Brooklyn Historical Society, through August 11 [Free]: A collaboration between the Brooklyn Historical Society and students from Pratt Institute, this new exhibit showcases a selection of images documenting everyday life in NYC from the 1960s to 1980s, through the lens of Brooklyn-bred photographer Builder Levy. Students from Pratt's Spring 2019 Museology Class took on roles as curators, designers, publicists and more for the exhibition.
OSCAR @ THE CROWN at 3 Dollar Bill, through August 25 [Tickets begin at $25]: Directed by Shira Milikowsky, this performance combines sequins, reality television, and the complete works of Oscar Wilde. OSCAR @ The Crown is an immersive nightclub musical detailing the rise and fall of one of history's most flamboyant characters.
CONEY ISLAND HISTORY PROJECT: SALVATION BY THE SEA at Coney Island, through Sept. 2 [Free]: View historic artifacts, photographs, maps, ephemera and films of Coney Island's past and this year's special exhibition Salvation by the Sea: Coney Island's 19th Century Fresh Air Cure and Immigrant Aid Societies. This exhibit explores an era of Coney Island's history by examining the role that the beachfront played in saving lives and providing a livelihood for the waves of immigrants who came to America between the 1870s and 1920s.