Gowanus Inspires Art Exhibition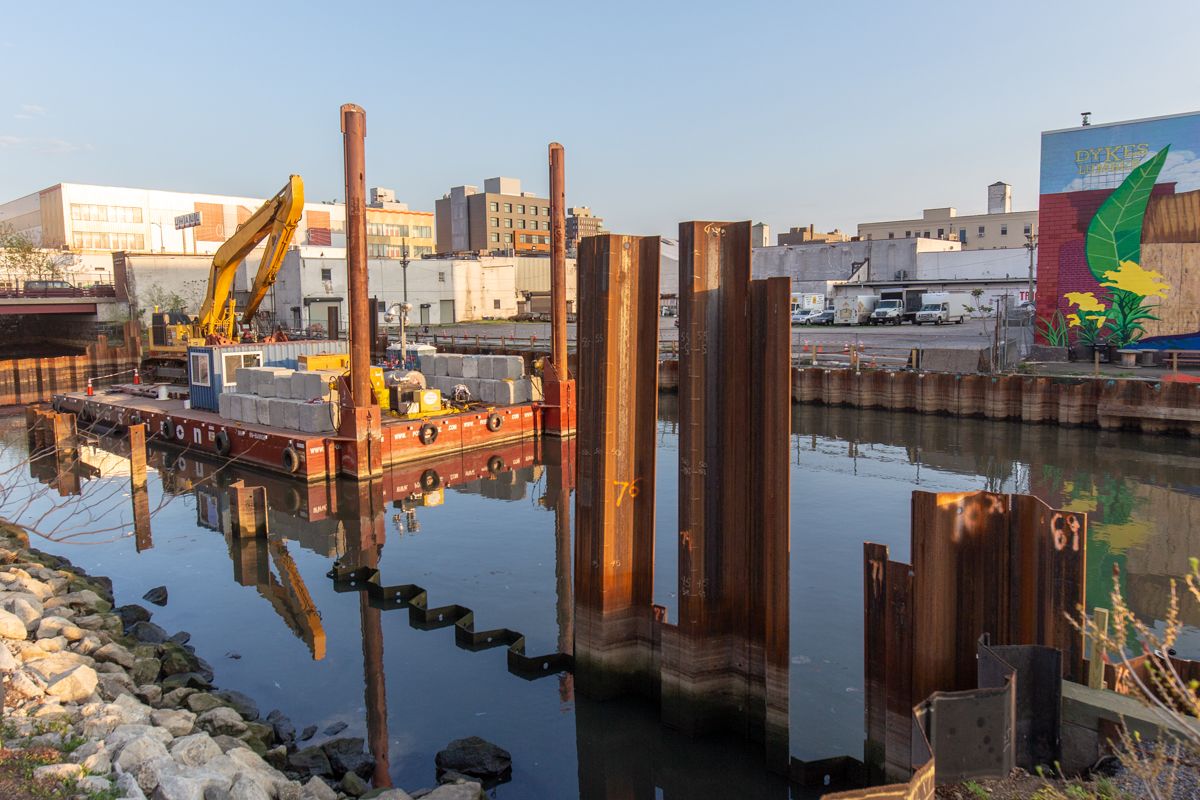 GOWANUS – An exhibition inspired by the dredging of "black mayonnaise" from the bottom of the Gowanus Canal will open next weekend at four locations.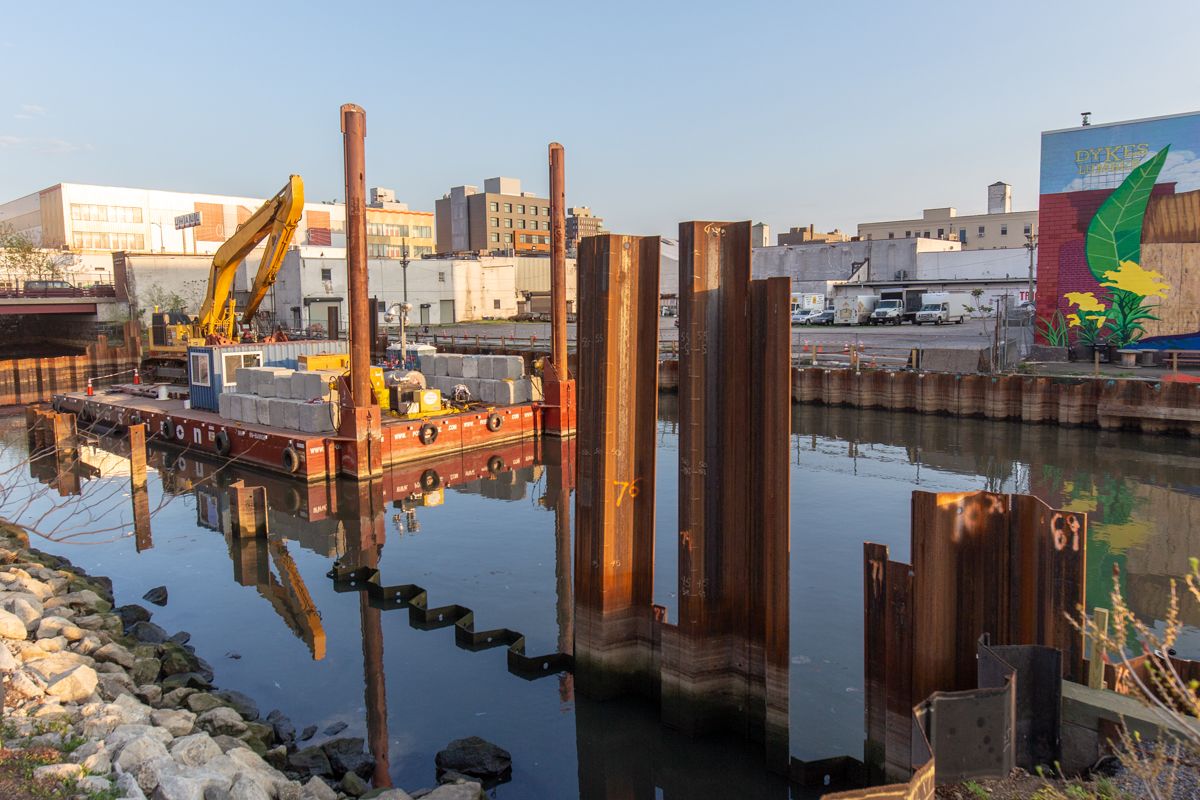 Two Brooklyn-based artists, Sasha Chavchavadze and JoAnne McFarland, organized SEDIMENT as a creative response to the Gowanus Canal Superfund dredging as well as the city's plans to rezone approximately 80 blocks of the neighborhood. Dozens of artists will exhibit their artwork at four venues in or around Gowanus.
SEDIMENT launched at the P.S. 122 Gallery in the East Village with an exhibit that was on view from March 22 through April 26. Click here to learn more about that show.
"Sasha and I wanted to create a project that involved multiple venues over an extended period of time," McFarland explained in an email. "Our goal is to facilitate greater synthesis between organizations with similar constituents and goals, building on the fact that, in Gowanus, community non-profit spaces and longtime businesses often collaborate with each other."
The artists also wanted to address some "complex themes" such as "sudden urban change, [the] effects of industrial uses on the environment, [and] ways to build community across divergent interests," McFarland added. "Basically asking—'during this period of upheaval, what can we use that's been buried for a long time?'"
McFarland and Chavchavadze have both worked from studios at 543 Union Street for 30 years. Chavchavadze founded the interdisciplinary art space Proteus Gowanus which was in the building from 2005 to 2015.
"I walk several miles every day through the cluster of Brooklyn neighborhoods around Gowanus—Park Slope, Cobble Hill, Carroll Gardens, and Brooklyn Heights," McFarland noted. "Most of all I love the silvery light and wide open expanses of sky," she said when asked why she finds Gowanus special.
"Sasha also loves that because of the low buildings, the light is the same as it was in the 19th century. She's watched Gowanus sunsets for 30 years from our studio building," McFarland added.
"I love the continuity of seeing the same people in the same places at the same time of day. I love the small scale and quirkiness of many of the businesses…. There are places where they pour me a glass of wine as soon as I walk in the door," she continued. "I can't think of a better place to have built my career as an artist and poet. SEDIMENT grows out of our wondering whether this will continue to be true with all of the changes coming."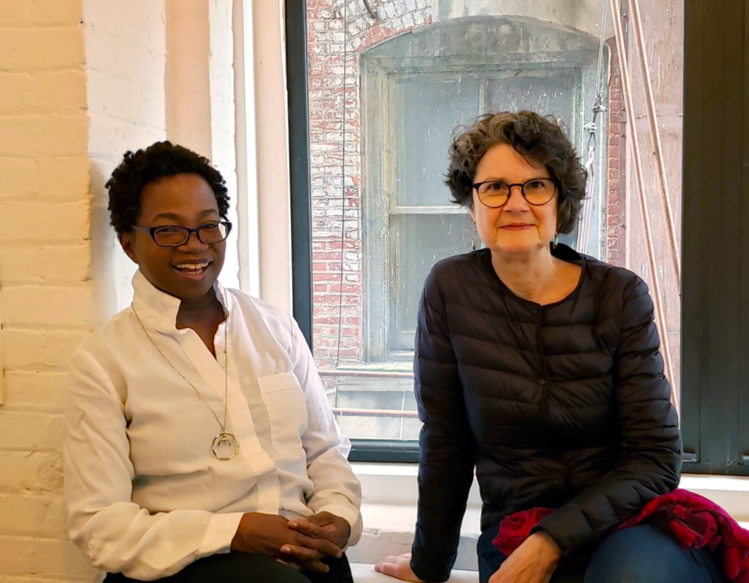 SEDIMENT kicks off on Saturday, May 11 and Sunday, May 12 (1pm to 5pm). Workshops and special events will be scheduled at selected venues. Some of the participating spaces will have artifacts on view from the Hall of Gowanus archive, which is now under the stewardship of the Gowanus Canal Conservancy.
See below for information on the four exhibits or visit gowanussouvenir.com.
SAID I MEANT at Artpoetica, 543 Union Street, Studio 2B, Gowanus, May 11 through June 9
Opening Reception: Saturday, May 11 (1pm to 5pm)
Hours: May 11 and 12 from 1pm to 5 pm, then by appointment
Curated by Artpoetica founder and creative director JoAnne McFarland, this exhibit showcases works that emphasize mark–making and auditory symbols, reflecting the need to memorialize our time on Earth.
AS ABOVE, SO BELOW at Gowanus Dredgers Boathouse, 165 Second Street, Gowanus, May 11 through June 15
Opening Reception: Saturday, May 11 (1pm to 5pm)
Hours: Saturdays from 1pm to 5pm or by appointment. Open Mother's Day, May 12 from 1pm to 5pm
Curated by Sasha Chavchavadze, SEDIMENT sinks downward, settling at the lowest level, a human and ecological repository of what rises above. Featuring 13 artists, the exhibit explores the residue of urban change, from its lowest point at the bottom of the Gowanus Canal, to the tops of the impending high rises.
SLUDGE AND OTHER SEDIMENTAL SOUVENIRS at Gowanus Souvenir Shop, 567 Union Street, Gowanus, throughout May
Hours: Tuesday through Sunday from 10am to 6pm
Gowanus Souvenir Shop's Ute Zimmermann commissioned three sludge-inspired limited-edition souvenirs for the event and will feature a selection of Gowanus books and artifacts.
ALLUVIUM at South Slope Local, 355 Seventh Avenue, Park Slope, May 11 through July 7
Hours: Monday through Sunday from 7am to 5pm
Coordinated by Susan Newmark Fleminger, South Slope Local presents ALLUVIUM, an exhibit featuring mixed-media paintings on vintage fabric that examine the U.S. Constitution.