Weekend Art Events: June 14-16 (Romeo & Juliet, PLG Arts Music Festival, Gay Green-Wood Trolley Tour & More)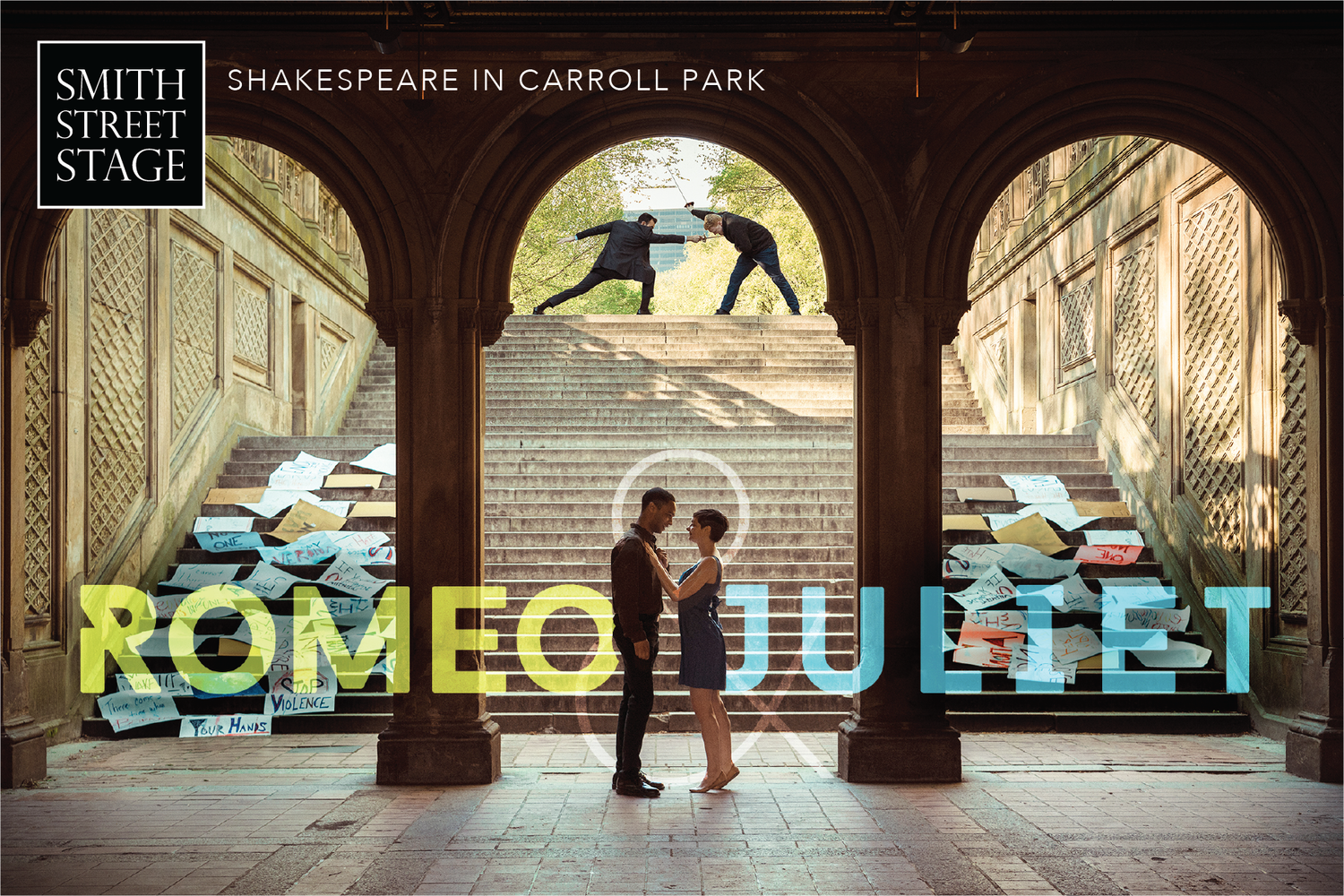 Soak up those summer nights with a variety of outdoor events happening throughout Brooklyn this weekend! Go back in time with a performance of Shakespeare's Romeo and Juliet in Carroll Park or check out performances throughout Prospect-Lefferts Gardens as part of the PLG Arts Music Festival. Plus, this is the last weekend to check out Race and Revolution: Reimagining Monuments at The Old Stone House
Bklyner Calendar has more events happening around town and you can list one of your own.
Friday, June 14
FIND YOUR SUMMER FLAVOR WITH CINCH (Sponsored) For one week only (June 7-14), find your summer flavor with an extra 10% off at all Cinch businesses – restaurants, bars, shops, hair salons, and more. Just download the Cinch app and use code SUMMER when you pay!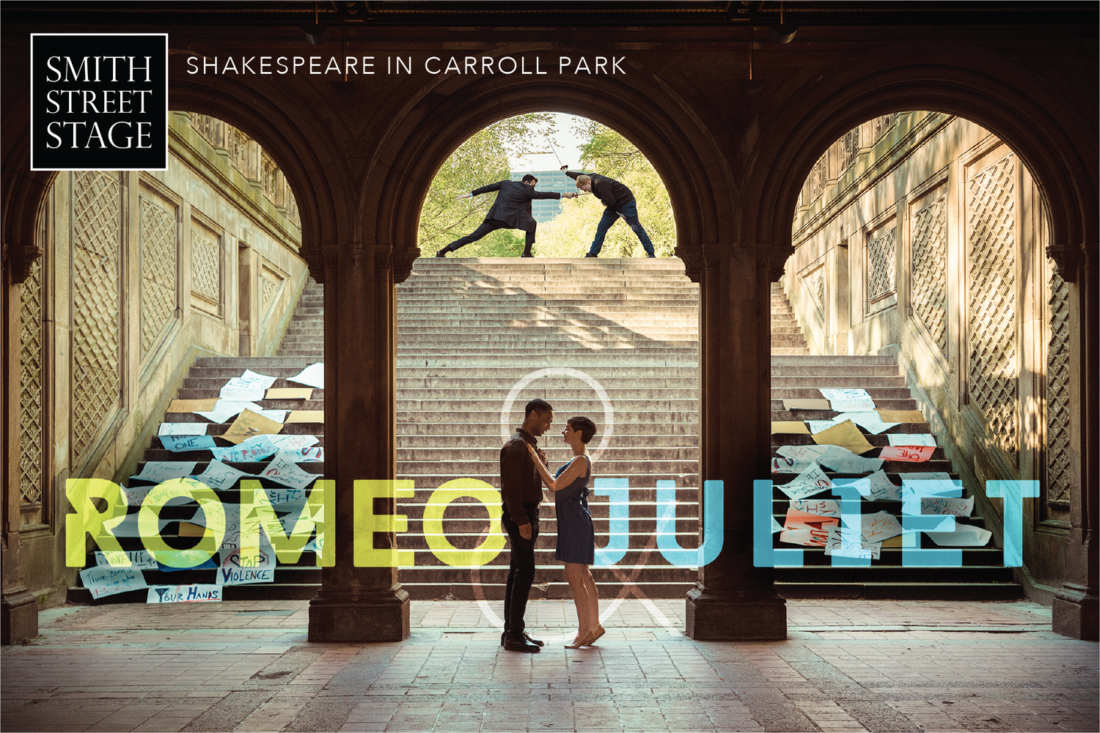 ROMEO & JULIET at Carroll Park, 7:30pm, through June 30 [Free]: Join Smith Street Stage for Shakespeare's most popular play. Chairs will be provided on a first come first serve basis. A reception will be held in the park on opening night (June 14) following the performance with the cast and crew.
NEWS OF THE STRANGE LAB: 1001SUR at Target Margin Theater's THE DOXSEE, 8pm (+ June 15 and 16 at various times) [Tickets begin at $20]: This year's lab, News of the Strange will commission three pieces by emerging artists. This weekend's work is a reimagination of 1001 Nights performed by The Million Underscores is an experimental theater company
Saturday, June 15
PLG ARTS MUSIC FESTIVAL at multiple locations throughout Prospect-Lefferts Gardens, through June 22 [Free]: The third annual PLG Arts Music Festival will feature over 50 prominent and upcoming New York musicians. Performances and events include Dawn Drake & ZapOte at Parkside Plaza; Axiom Addicts at Maple Street Block Party; Rho & the Nomads at Toast and more. Read more about the festival here.
GOWANUS VISIONS: A FESTIVAL OF ART & ACTION at multiple locations in Gowanus, 10am [Free]: Join Artichoke Dance Company for a day of free performances, workshops, and activities to raise awareness of the Gowanus Canal Superfund cleanup and planned neighborhood rezoning. Read more about the festival here.
FUTURE SATURDAYS: FARM TO FORK (sponsored) at Brooklyn Navy Yard, 12:30pm [Free]: Future Saturdays is an inter-generational program that takes place once a month between May and October. This program features Yard-based businesses and local community organizations that are helping to (re)define urban innovation and urban manufacturing. Future Saturdays is geared toward residents with children ages 5 – 12 (Adults without children will not be permitted to the program).
NEWKIRK AVE SUMMER KICKOFF on Newkirk from Coney Island Avenue to East 16th Street, 1pm to 6pm [Free]: As part of NYC DOT's Weekend Walks, Newkirk Avenue will be closed to traffic from East 16th Street to Coney Island Avenue for outdoor dining, live music, a silent disco, yoga, family-friendly activities, movies, and more.
CREEKERS JAMBOREE at Gowanus Dredgers Boathouse [Free]: Creekers Jamboree celebrates Roots and Americana music on the third Saturday of every month throughout the summer. This weekend hear from artists Colin Langenus and Rose Thomas Bannister. Each performance follows the Dredgers' free Saturday Gowanus Canal canoe voyages from 1-5 p.m.
Sunday, June 16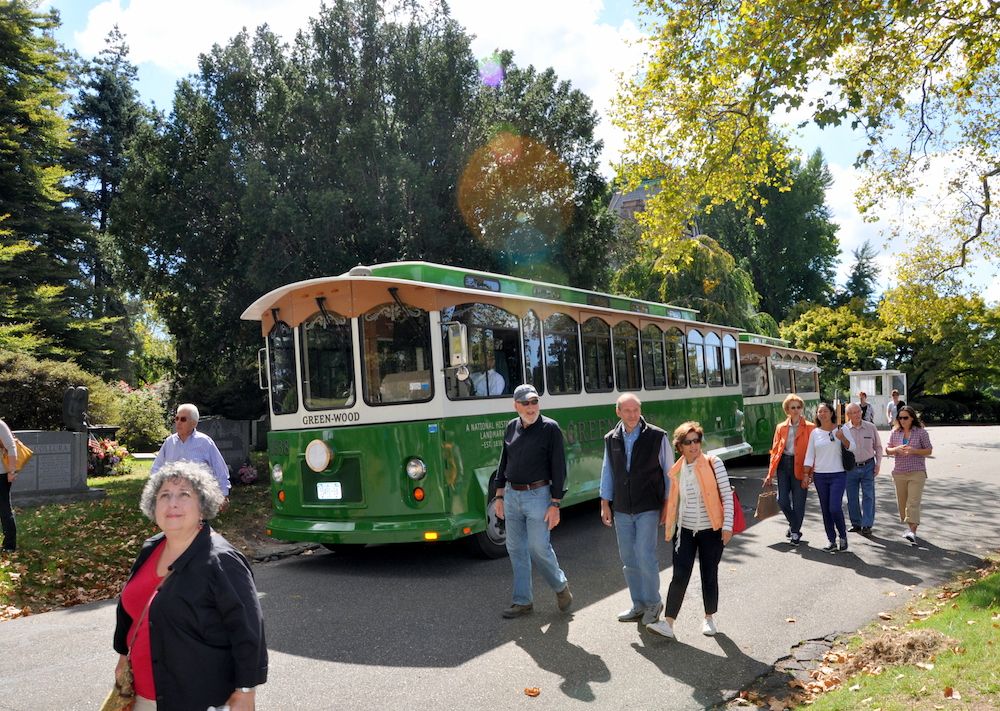 ANNUAL "GAY GREEN-WOOD" TROLLEY TOUR on 25th Street at 5th Avenue in Green-Wood, 3:30pm [Tickets $25]: Green-Wood celebrates Pride Month with a special trolley tour highlighting permanent residents who have made a lasting impact on American history and culture by visiting the graves of important LGBT figures. This trolley tour will be led by Andrew Dolkart and Ken Lustbader, Co-Directors of the NYC LGBT Historic Sites Project.
MAHLER SYMPHONY NO. 4 at Congregation Beth Elohim, 4pm [Tickets begin at $15]: To end its 17th season, the Brooklyn Conservatory Community Orchestra presents Mahler's lyrical and exuberant 4th Symphony. Soprano Katherine Wessinger will join the BCCO in the last movement with Erik Ryding, scholar and musician, making the opening remarks.
Looking ahead…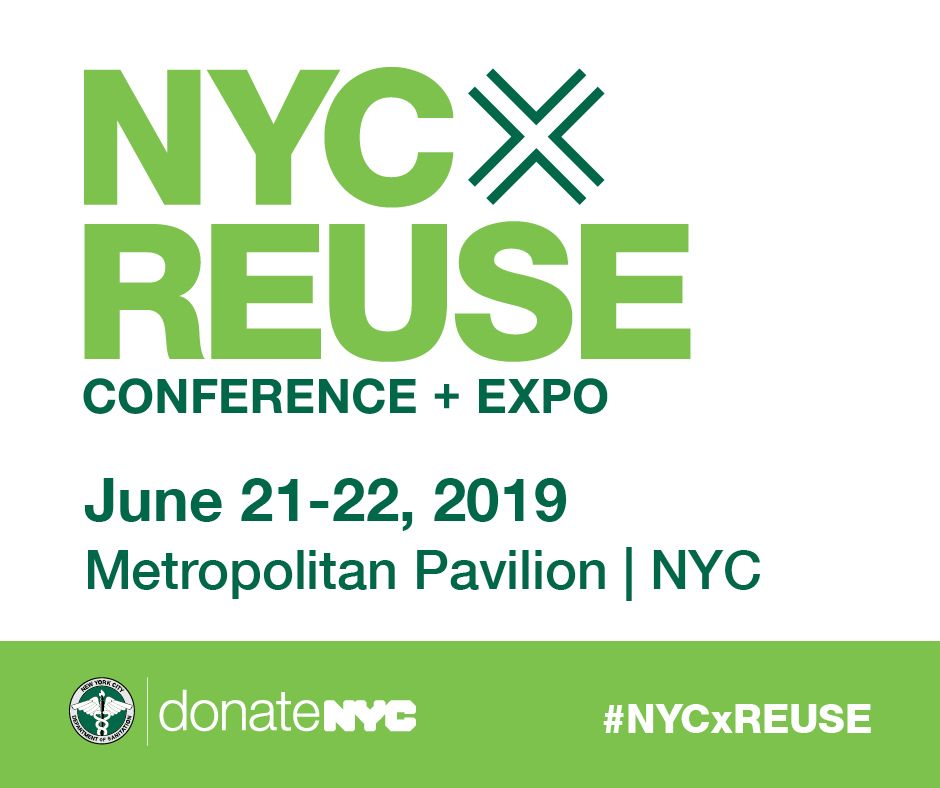 NYC X REUSE COMMUNITY FEST (sponsored) at Metropolitan Pavilion, June 21-22 [Tickets $5]: Join donateNYC on June 22nd for the NYCxReuse Community Fest, a half-day showcase of the nonprofit reuse sector in NYC, featuring 30 donateNYC Partner organizations who will be accepting donations, selling secondhand items, organizing demonstrations, and leading reuse-oriented activities like mending, upcycling, and crafting.
Ongoing…
RACE AND REVOLUTION: REIMAGINING MONUMENTS at The Old Stone House, through June 14 [Free]: This third iteration of a series that aims to bring the conversation of systemic race and racism from the past into the present displays excerpts from historical documents alongside contemporary works by 16 artists including paintings, drawings, quilts, interactive sculptures, and public art.
HEAVEN, HELL, AND PURGATORY: VISIONS OF THE AFTERLIFE IN THE CATHOLIC TRADITION at Green-Wood Cemetery (Fort Hamilton Gatehouse), Saturdays & Sundays through June 30 [Free]: Morbid Anatomy returns for a second year to Green-Wood Cemetery's historic Fort Hamilton Gatehouse. The museum's latest exhibit explores visions of heaven, hell, and purgatory in the Catholic tradition featuring paintings, photographs, sculptures, historical books, and prints dating from the 17th century to the present. Don't forget to visit the attic where selections from Morbid Anatomy's vast library will be available for perusal.
SEDIMENT at multiple locations (Artpoetica, South Slope Local Café, Gowanus Dredgers Boathouse, and Gowanus Souvenir Shop), through July 7 [Free]: Created by JoAnne McFarland and Sasha Chavchavadze, the SEDIMENT exhibitions are inspired by the century-old sediment at the bottom of the Gowanus Canal. Each exhibition space will offer a unique interpretation of SEDIMENT experimenting with both the literal and metaphorical theme.
ON THE (QUEER) WATERFRONT at the Brooklyn Historical Society, through August 4 [Free]: Co-curated by Hugh Ryan and Avram Finkelstein, this exhibition focuses on the lesbian, gay, bisexual, transgender, and queer history of Brooklyn in the 1800s and through World War II. Visitors can expect to see photographs, artifacts and more. Read more here.
THE PHOTOGRAPHS OF BUILDER LEVY: HUMANITY IN THE STREETS at Brooklyn Historical Society, through August 11 [Free]: A collaboration between the Brooklyn Historical Society and students from Pratt Institute, this new exhibit showcases a selection of images documenting everyday life in NYC from the 1960s to 1980s, through the lens of Brooklyn-bred photographer Builder Levy. Students from Pratt's Spring 2019 Museology Class took on roles as curators, designers, publicists and more for the exhibition.
OSCAR @ THE CROWN at 3 Dollar Bill, through August 25 [Tickets begin at $25]: Directed by Shira Milikowsky, this performance combines sequins, reality television, and the complete works of Oscar Wilde. OSCAR @ The Crown is an immersive nightclub musical detailing the rise and fall of one of history's most flamboyant characters.
CONEY ISLAND HISTORY PROJECT: SALVATION BY THE SEA at Coney Island, through Sept. 2 [Free]: View historic artifacts, photographs, maps, ephemera and films of Coney Island's past and this year's special exhibition Salvation by the Sea: Coney Island's 19th Century Fresh Air Cure and Immigrant Aid Societies. This exhibit explores an era of Coney Island's history by examining the role that the beachfront played in saving lives and providing a livelihood for the waves of immigrants who came to America between the 1870s and 1920s.