Weekend Art Events: July 12-14 (City of Water Day, The Tempest, Stickball & More)
Take advantage of the long summer days with a variety of events throughout Brooklyn this weekend! Take a musical history walk at the Old Stone House or kayak at the Brooklyn Bridge Boathouse as part of City of Water Day. Looking to get your day started off on the right foot? Check out the Summer Wellness Sunday series at the Brooklyn Botanical Garden.
Bklyner Calendar has more events happening around town and you can list one of your own.
Friday, July 12
A NIGHT AT NIBLO'S GARDEN at Green-Wood Cemetery, 7pm (+July 13), [Tickets begin at $40]: The cemetery celebrates one of its permanent residents, William Niblo (1789-1878), with a Victorian extravaganza that will include entertainment curated by Bindlestiff Family Cirkus, including fire eaters, musicians, contortionists, performers on floats, and more.
THIS IS THE GROUND: MUSICAL HISTORY WALK at Old Stone House, 6pm, 7:30pm, 8:30pm (+July 13), [Free]: Opera on Tap will stage an interactive musical walk through America's political history. With curatorial support from song historian Paul Sperry, music will include a diverse array of songs spanning popular and classical styles ranging from the 1790s to now. Read more about the event here.
Saturday, July 13
CITY OF WATER DAY at multiple locations, [Free]: Get onto the water this weekend with a free harbor-wide day organized by the Waterfront Alliance and its partners. Participate in activities such as kayaking at the Brooklyn Bridge Park Boathouse, learning about the work of NOAA's National Marine Sanctuary system at The Greenpoint Monitor Museum, and much more.
SUMMER BLOCK PARTY at North 3rd Street Market, 12pm [Free]: Spend the day at this family-friendly event introducing N 3rd Street Market's newest vendors: Brooklyn Shave Ice, Diggy's Dogs, and Bun. Attendees can expect arcade games like skeeball and pop-shot, live DJ sets, face painting, and more. Read more about North 3rd Street Market and its new vendors here.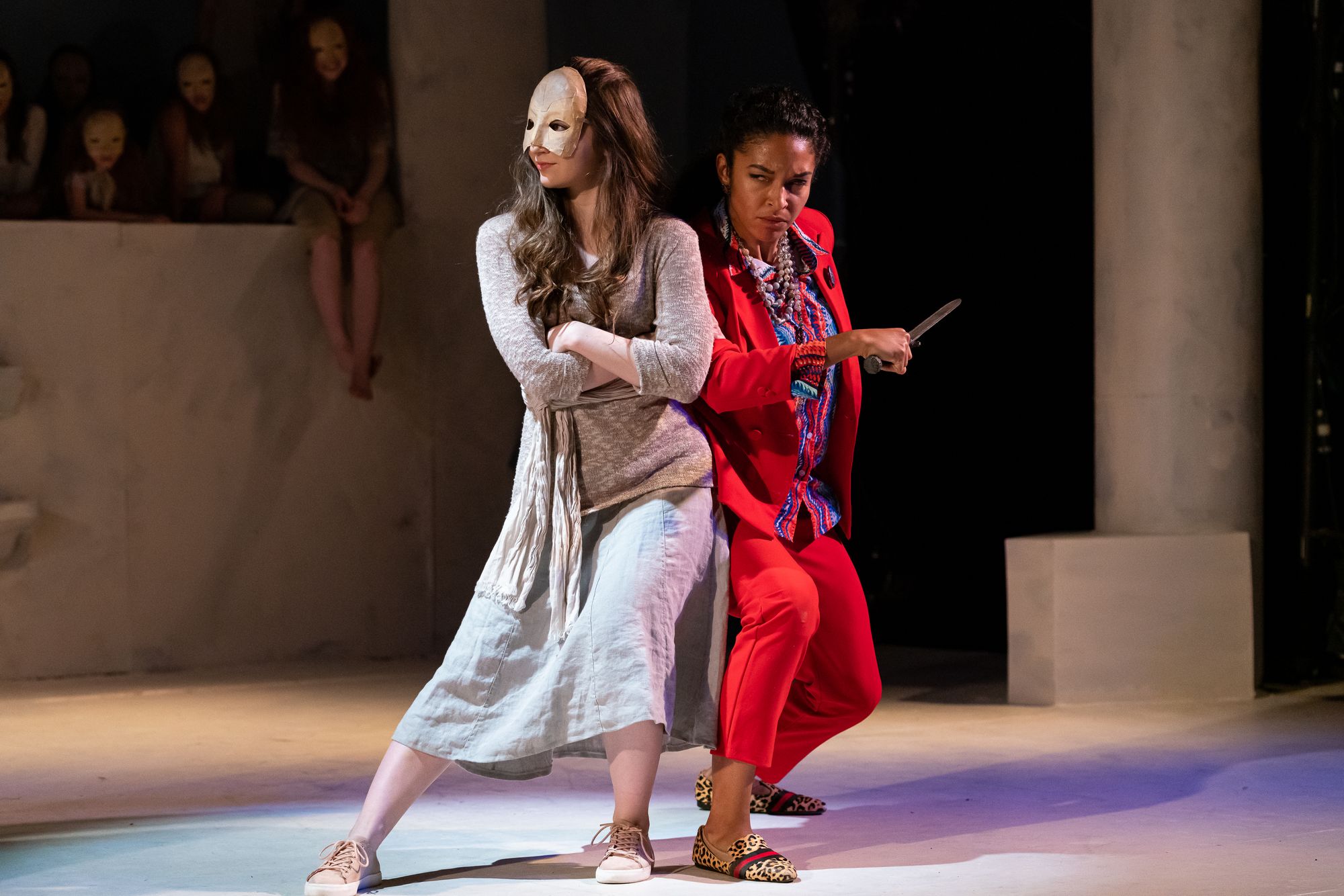 THE TEMPEST at Gallery Players, 7:30pm (through July 28) [Tickets start at $20]: Gallery Players present Shakespeare's The Tempest, directed by James Dean Palmer. The performance will be led by Dominic Cuskern as Prospero and also feature Grace Ahlin as Ceres, Simoné Elizabeth Bart as Ferdinand, and more.
FANTINE & THE FRENCH HORN COLLECTIVE at On Stage at Kingsborough, 8pm [Free]: As part of Kingsborough's July outdoor concert series, Fantine and The French Horn Collective will take the stage with their mix of French Gypsy Jazz, Hot Swing, and tunes from around the globe. Fantine is a multilingual artist who has toured the world with music stars such as Emilio and Gloria Estefan while the acclaimed French Horn Collective has played numerous festivals, including the Art Deco South Miami Beach Festival, The Moca Jazz Series, and more.
Sunday, July 14
SUMMER WELLNESS SUNDAY SERIES at Brooklyn Botanical Garden, 9am (through Aug. 4) [Tickets start at $30]: Connect with nature, yourself, and your community during these wellness mornings. Take part in 90-minute sessions prior to the Garden's public hours including a 45-minute yoga class and 15-minute guided meditation, both led by Sarah Schumann, followed by a horticulture exploration led by BBG's own staff.
BASTILLE DAY CELEBRATION at Bar Tabac, 10am [Free]: Head over to Smith Street for Bar Tabac's annual Bastille Day celebration, featuring food, music, and a Pétanque tournament. Check out the 2017 festivities here.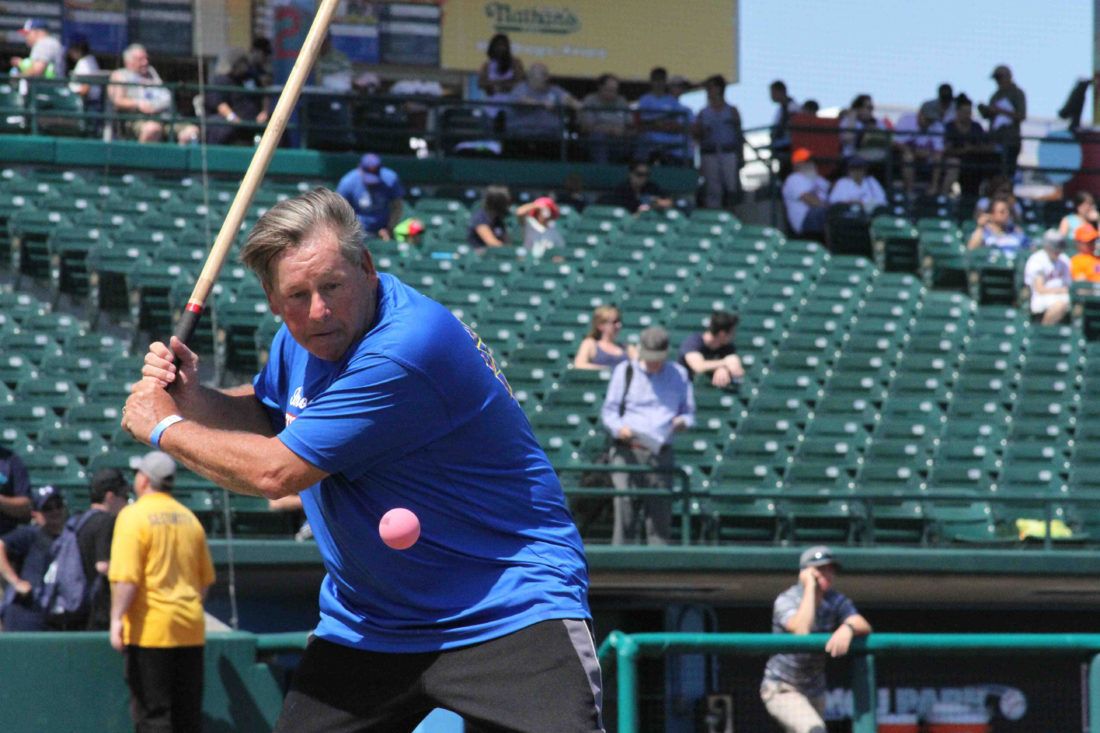 4TH ANNUAL STICKBALL HALL OF FAME GAME at MCU Park, 2pm [Tickets $16]: MCU Park will host the 4th Annual Stickball Hall of Fame Game with the South Brooklyn stickball team taking on the Sheepshead Bay team. There will also be a screening of the documentary, When Broomsticks Were King, written and directed by Jay Cusato, celebrating the Brooklyn-born sport of stickball. Read more about the event here.
Ongoing…
ON THE (QUEER) WATERFRONT at the Brooklyn Historical Society, through August 4 [Free]: Co-curated by Hugh Ryan and Avram Finkelstein, this exhibition focuses on the lesbian, gay, bisexual, transgender, and queer history of Brooklyn in the 1800s and through World War II. Visitors can expect to see photographs, artifacts and more. Read more here.
THE PHOTOGRAPHS OF BUILDER LEVY: HUMANITY IN THE STREETS at Brooklyn Historical Society, through August 11 [Free]: A collaboration between the Brooklyn Historical Society and students from Pratt Institute, this new exhibit showcases a selection of images documenting everyday life in NYC from the 1960s to 1980s, through the lens of Brooklyn-bred photographer Builder Levy. Students from Pratt's Spring 2019 Museology Class took on roles as curators, designers, publicists and more for the exhibition.
OSCAR @ THE CROWN at 3 Dollar Bill, through August 25 [Tickets begin at $25]: Directed by Shira Milikowsky, this performance combines sequins, reality television, and the complete works of Oscar Wilde. OSCAR @ The Crown is an immersive nightclub musical detailing the rise and fall of one of history's most flamboyant characters.
CONEY ISLAND HISTORY PROJECT: SALVATION BY THE SEA at Coney Island, through Sept. 2 [Free]: View historic artifacts, photographs, maps, ephemera and films of Coney Island's past and this year's special exhibition Salvation by the Sea: Coney Island's 19th Century Fresh Air Cure and Immigrant Aid Societies. This exhibit explores an era of Coney Island's history by examining the role that the beachfront played in saving lives and providing a livelihood for the waves of immigrants who came to America between the 1870s and 1920s.