Attend The Fourth Annual Stickball Hall Of Fame Game At MCU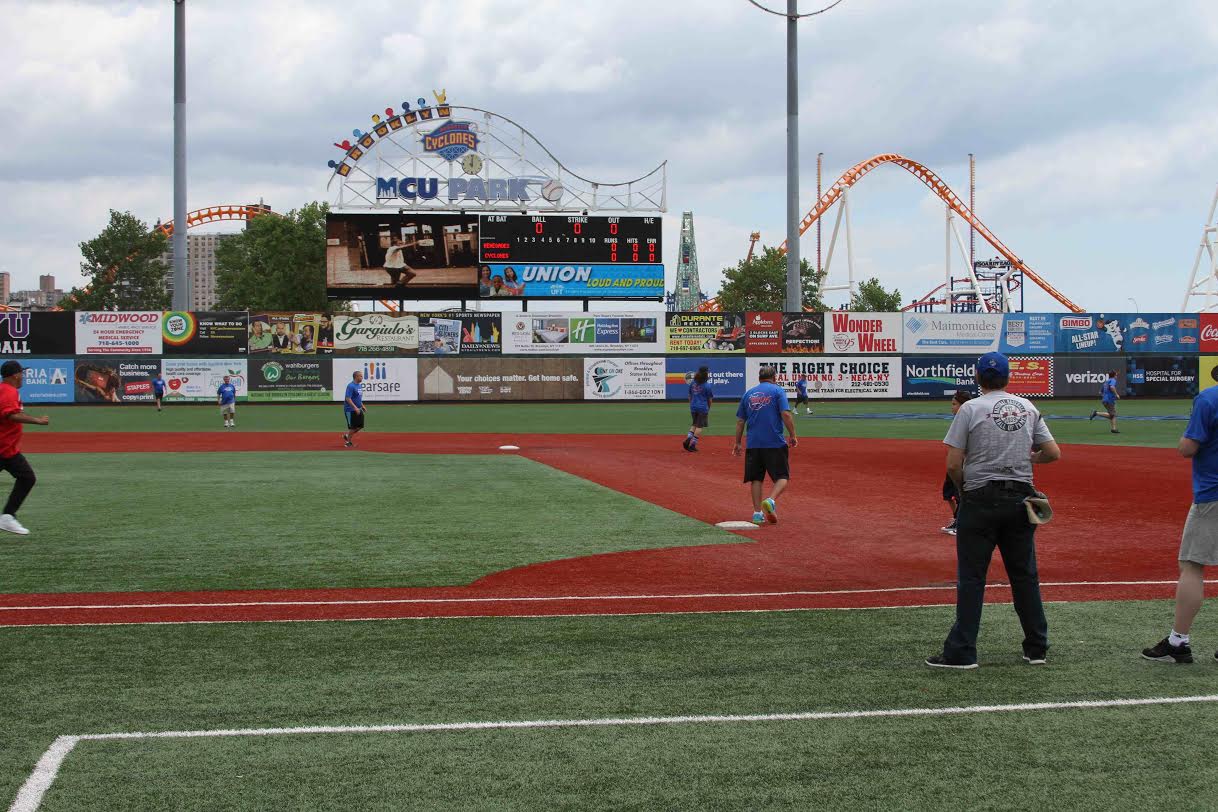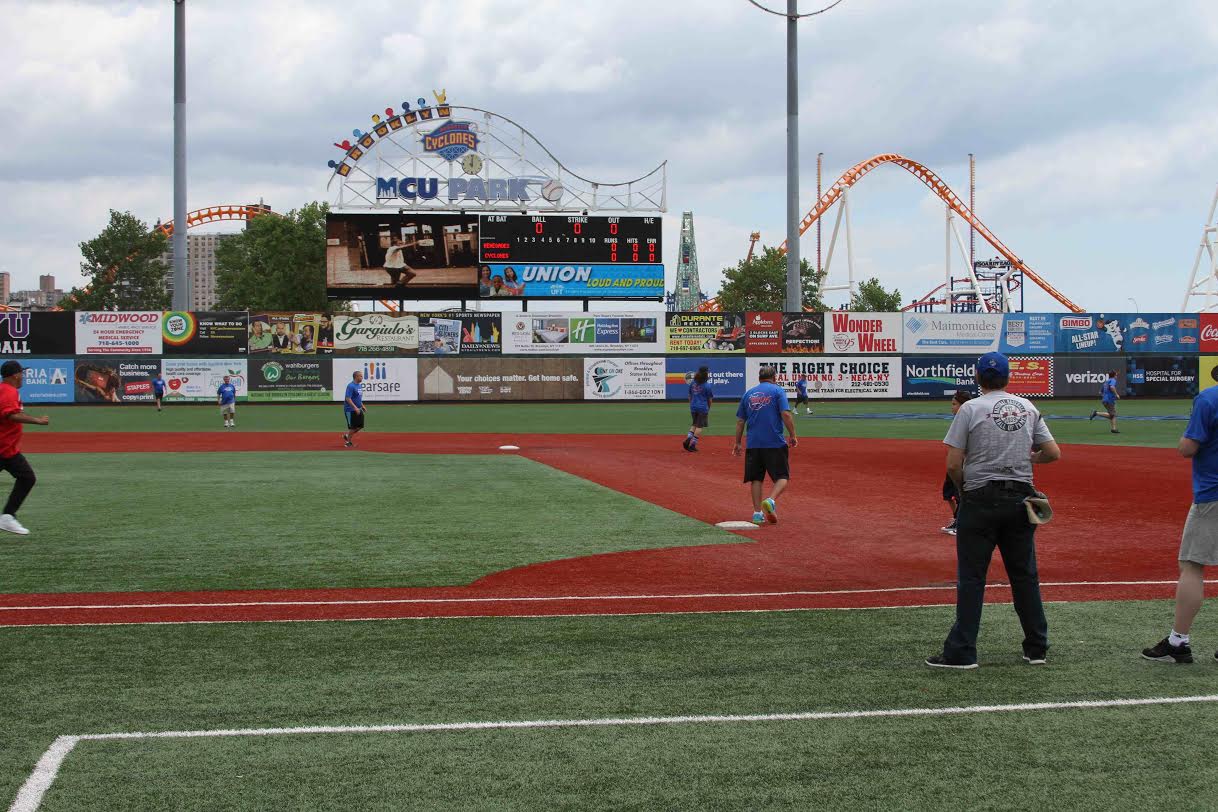 CONEY ISLAND – It's almost time for the Fourth Annual Stickball Hall of Fame Game at MCU Park to celebrate Stickball Day in Brooklyn.
The annual stickball game will take place on Sunday, July 14—with South Brooklyn taking on Sheepshead Bay—and everyone is invited to watch the Brooklyn Cyclones play against the West Virginia Black Bears at 4 pm. According to filmmaker Jay Cusato, whose documentary When Broomsticks Were Kings will be playing on the jumbotron prior to the games, stickball has been a strong part of Brooklyn's culture since the 1920s.
"Kids from all over the city, especially Brooklyn, would live to play stickball in the streets as soon as the weather started getting warm. Coined the poor man's baseball, stickball would be played in the streets with nothing more than a spaldeen (ball) and a broom handle for a bat," he said. "With the same rules as baseball, sewer caps and chalk outline would be used as bases in the street."
And a strong part of Brooklyn's culture it is. Just last month we caught the Garfield Boys coming back to Park Slope to play a game of stickball, keeping up the tradition for more than 25 years.
When Broomsticks Were Kings is a 27-minute critically acclaimed short film that consists of nostalgia-tinged and hilarious interviews with aged players. We spoke to Cusato back in 2017, who said, "All the stories [in the movie] are 100 percent real. I created a narrative out of the stories my father and uncles told, I wanted them to interlock in Park Slope."
You can catch the trailer for the documentary here. And to buy tickets for the game and screening, check out the website here.
"Like Juniors Cheese Cake, the Brooklyn Bridge, Egg Creams, and Deno's Wonder Wheel, stickball is a Brooklyn tradition, a right of passage, a fabric of New York City and should always be remembered by all New Yorkers," Cusato said. "You can't be a true New Yorker or Brooklynite till you played at least one game of stickball on the street."