Other News In Brooklyn: Love During A Pandemic, Ringing Bells & A Rat Infestation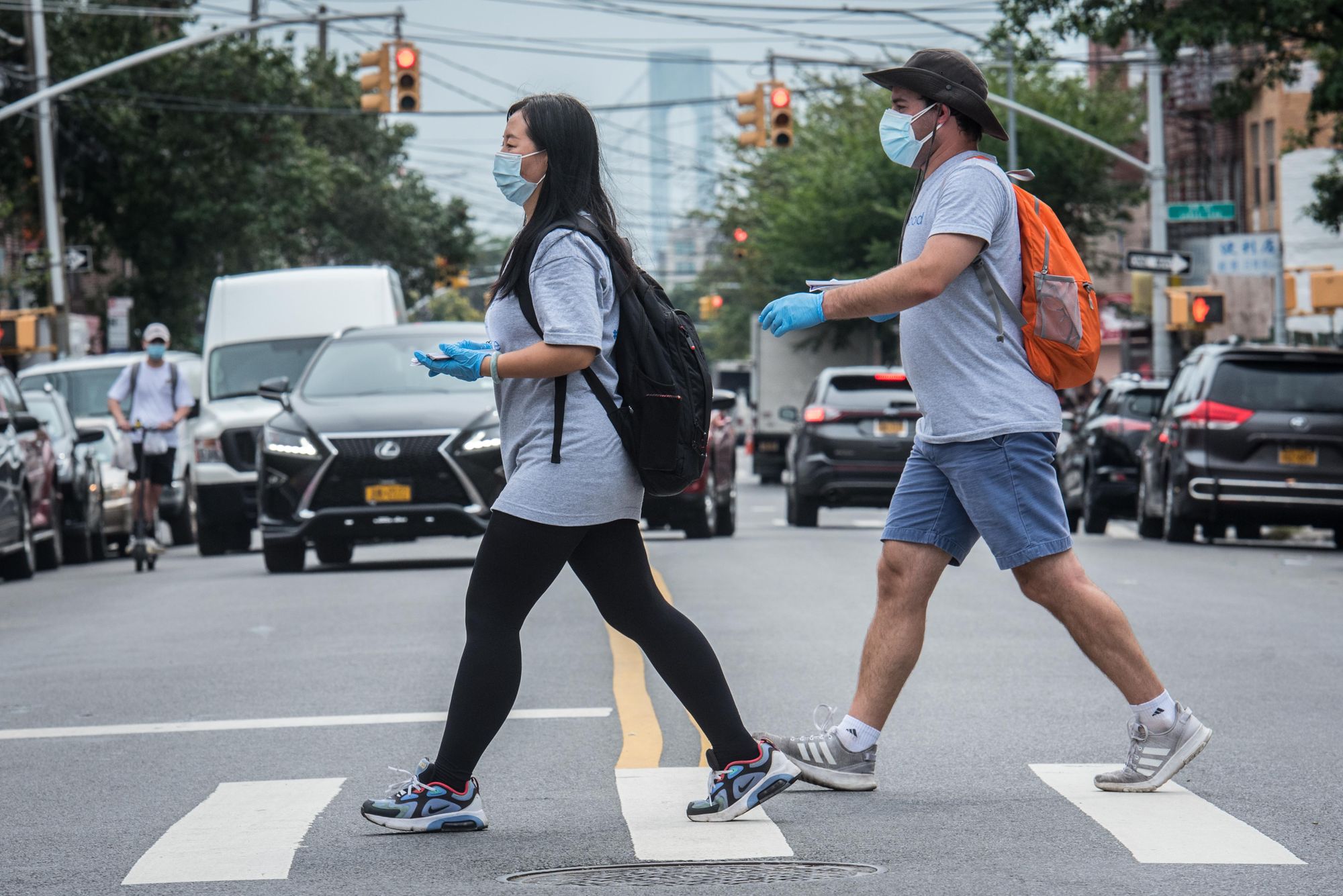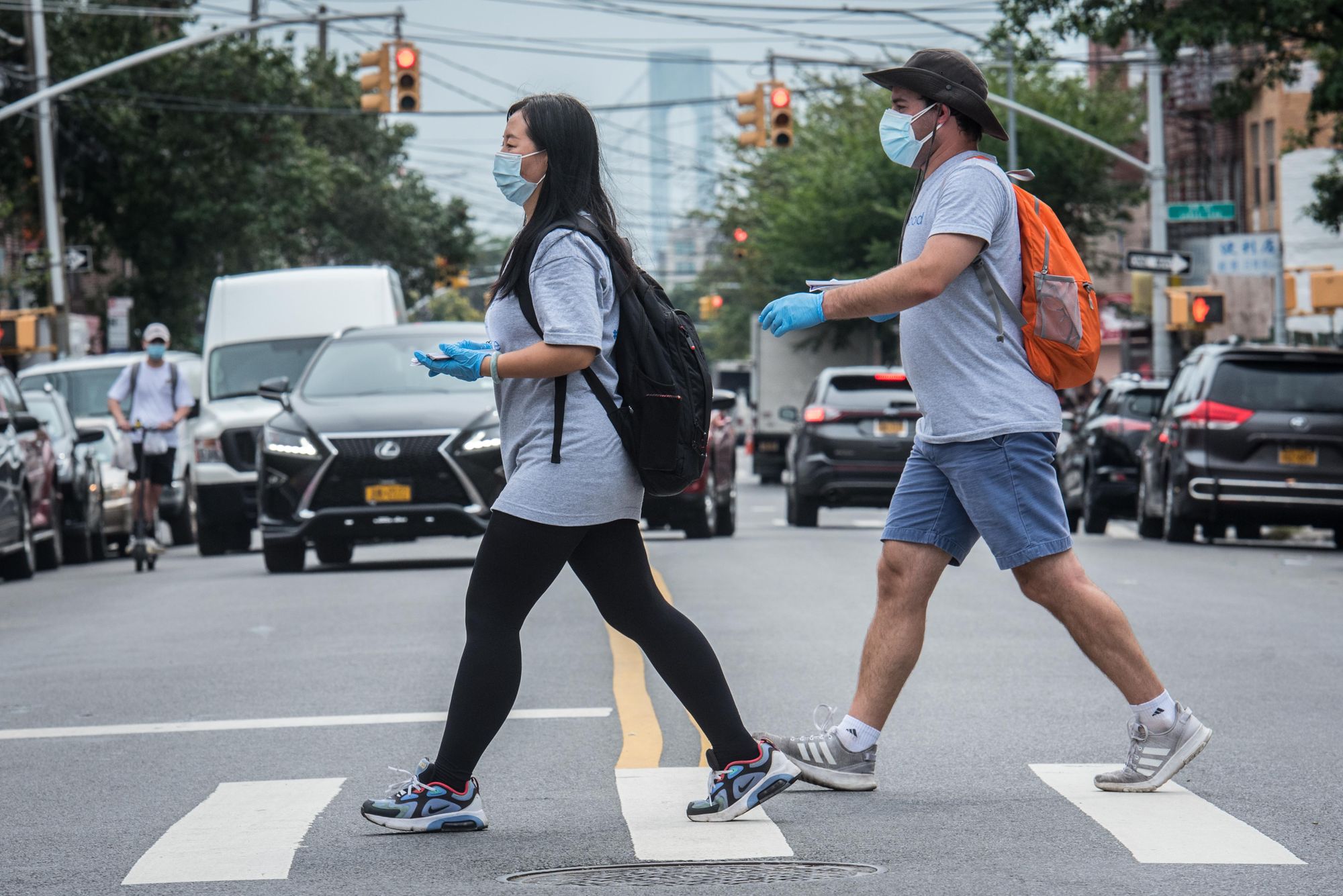 Happy Tuesday! 100 years ago today, the 19th Amendment to the Constitution, guaranteeing women's right to vote, was ratified when Tennessee became the 36th state to approve it. We hope you are doing well. Remember, we are still in a pandemic, so please stay cautious. Keep wearing your masks and keep checking on your neighbors. We can get through this together!
No more free bus! The MTA today announced it will resume front-door boarding and fare collection on all local and SBS buses on Monday, August 31.
Two parents wrote about why school should be delayed – Why Working Parents Can't 'Return To Normal' and I'm Desperate For Schools To Open, But Maybe Not Just YET.
Two people were injured in a car crash on Ocean Avenue and Beverly Road this morning. In the month of July alone, there were 17 crashes on Ocean Avenue, we reported.
A 41-year-old man was shot and killed last night in Stuyvesant Heights.
Sunset Park hotel is the latest to provide shelter for homeless people, we wrote.
Superintendent Karina Costantino of District 20 (D20) will be retiring, effective Monday, August 31st, we reported.
Two winners have been announced for the Reimagining Brooklyn Bridge Competition!
District 13 principals have signed and sent their own letter to the mayor, governor, and chancellor urging them to delay school reopening as they are not fully ready and equipped with the necessary measures to keep students, faculty, and staff safe and healthy, we wrote.
Dine in Park Slope returned this week with over 40 restaurants participating!
Comedians on Call pairs comedians with seniors in need of some laughs, we wrote.
As of August 24, NYC museums and cultural institutions can open at 25% occupancy, with timed ticketing and pre-set staggered entry required + face coverings and controlled traffic flow.
Chirlane McCray nearly doubled her official staff payroll with undisclosed taxpayer-funded hires, THE CITY wrote.
Love during a pandemic: "Jeffery Miller, 76, popped the question to 71-year-old Gloria Alexis on Aug. 6 surrounded by staff and friends at the Amber Court Assisted Living facility in Canarsie," Pix11 reported.
On Thursday, New York State Emergency Medical Services Council approved a long-sought ambulance license for the all-female Hasidic emergency medical service, Ezras Nashim in Brooklyn's Borough Park, THE CITY reported.
"Dozens of Bushwick tenants are unionizing against their shared landlord — claiming the property owner has targeted Black and brown tenants for eviction, up-charged rent-stabilized apartments, and left the buildings in squalor," BK Reader reported.
"A new art installation featuring five giant bells in 14-foot-tall structures will open at Brooklyn Bridge Park this week," 6sqft reported. "The exhibition, curated by the Public Art Fund, will be on view at the waterfront park from August 20 through April 18, 2021."
"A new HBO documentary tells the story of a young Black man killed in Brooklyn 31 years ago. Activists lament how little has changed since then," TIME wrote.
"Rats are infesting the streets of Sunset Park, according to 50th Street residents, who claim the critters are scurrying across occupied stoops and chewing their way through concrete on a daily basis," the Brooklyn Paper reported.
"New York has a 14-day quarantine. Many New Yorkers are ignoring it," the NY Times wrote.